Welcome Tartans!
Are you new to the Carnegie Mellon campus? Maybe you just moved into the Squirrel Hill area? Wherever you find yourself, there are plenty of great restaurants all around the CMU campus area.
The beautiful Carnegie Mellon University campus is surrounded by a wide range of different cuisines and restaurants. It is a great place to try out new dishes, tastes, and restaurants that you may have never tried before. The area has a rich Jewish history as well, making CMU one of the best spots to eat deli dishes or kosher options as well.
While Carnegie Mellon University students can always find good old fashioned American college favorites like pizza or burgers, there are many other options to help expand your flavor palette. Check out these restaurants that are ranked the best food near CMU in Pittsburgh, PA this year!
American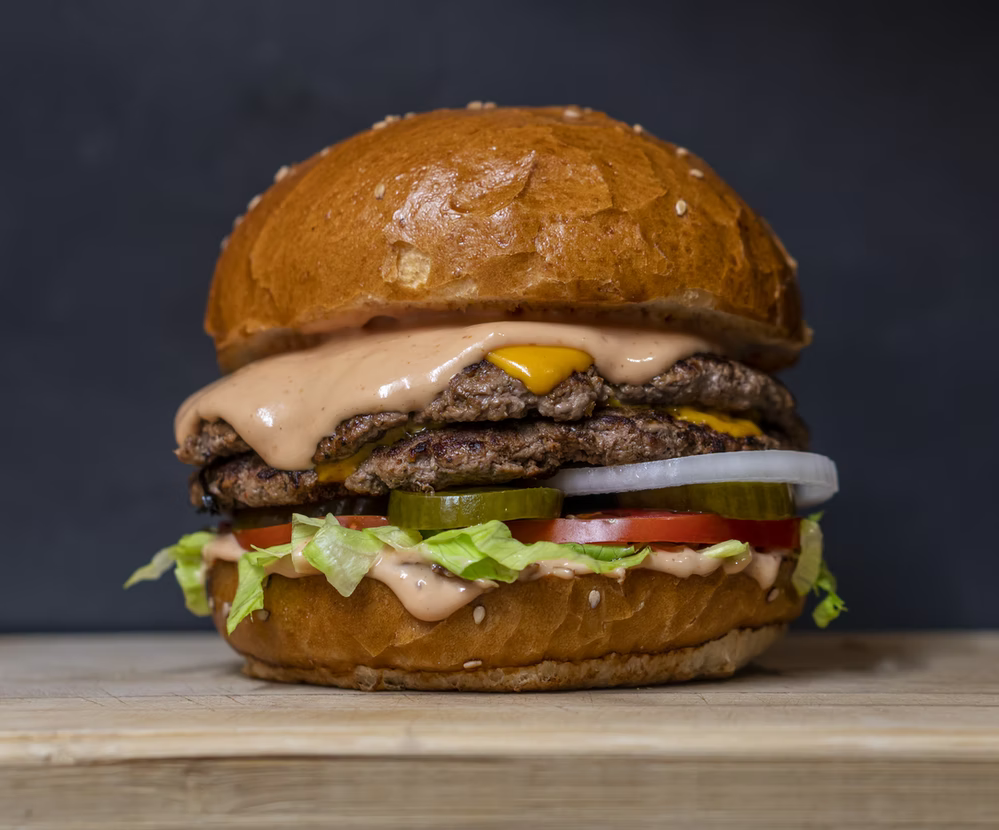 http://www.bigjimsrestaurant.com/menu.html
201 Saline Street , Pittsburgh
A laid back spot to fill your belly with hot sandwiches and hoagies big enough for a few meals. This restaurant was featured on Diners, Drive-Ins, and Dives on the Food Network, so you know that it packs a punch! Known as "the Run" to locals, Big Jim's is a Pittsburgh staple that everyone needs to try. Open 11am-7pm everyday.
https://butterjoint.com/
214 N. Craig Street, Pittsburgh
This connected bar and restaurant team up to provide amazing drinks and dishes to Carnegie Mellon University locals. Try a cocktail from Butterjoint and eat upscale food from Legume. Open 4:30pm-11pm Monday through Saturday.
http://fuelandfuddle.com/
212 Oakland Avenue, Pittsburgh
This is a great place to grab a cold one and eat with friends. Fuel and Fuddle features thin crust pizza in an upscale way with gourmet toppings. Carnegie Mellon University customers love their burgers, wings, and nachos. Open everyday 11am-Midnight.
https://www.pamelasdiner.com/menu
3703 Forbes Avenue, Pittsburgh
Known as the local greasy spoon joint of Carnegie Mellon University, Pamela's has a few restaurants around town. They serve breakfast and lunch options that are sure to fill your belly. Pamela's Diner only accepts cash, so bring some greenbacks and eat a comforting meal. Open everyday 8am-2pm.
https://uniongrilloakland.getbento.com/menus/
413 S. Craig Street, Pittsburgh
Close to the Carnegie Mellon University campus, Union Grill Oakland is the go-to Squirrel Hill spot to eat big burgers, waffle fries, and enjoy great drinks. People rave about the food and the ambiance of the place as well as the expanded Moscow Mule menu for those over 21 years old. Open Wednesday through Sunday from 12pm-8pm.
Asian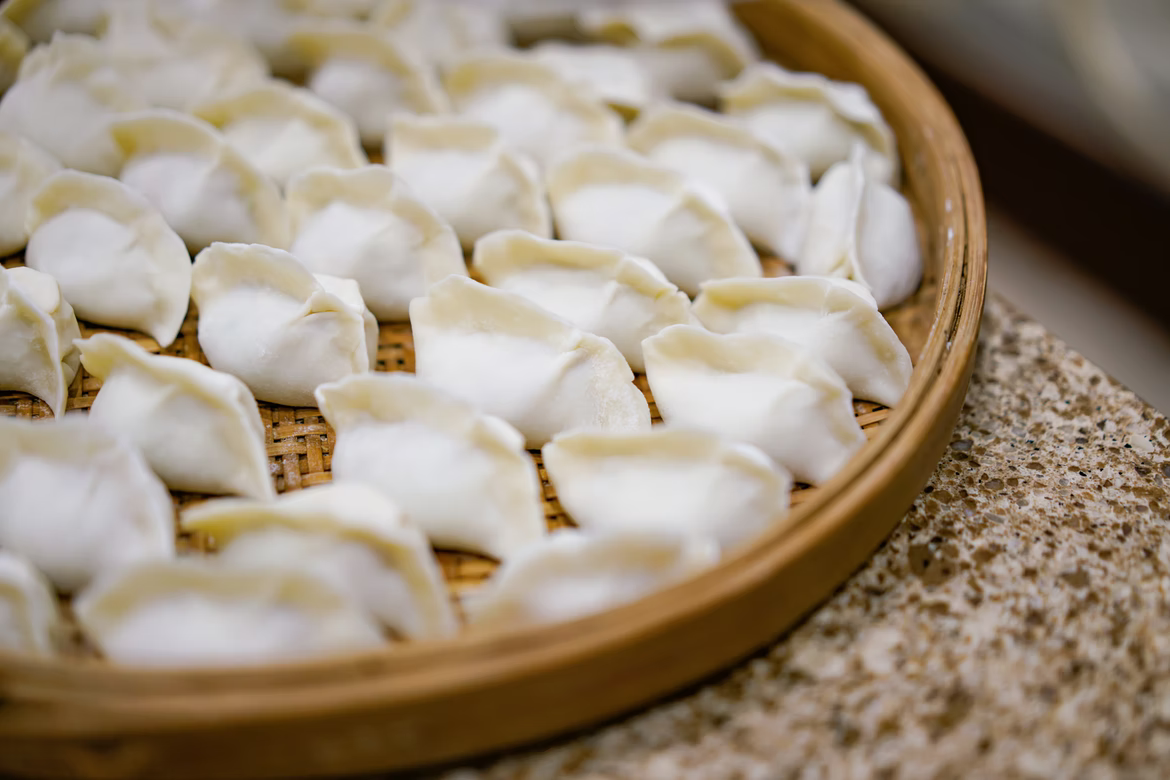 Bao
https://bao-asianrestaurant.business.site/
114 Atwood Street, Pittsburgh
Eat the dumplings, buns, and other asian fare at Bao near campus. You'll find asian comfort food in a casual atmosphere, perfect for those studying at Carnegie Mellon University. Open daily 11:30am-9:30pm.
https://www.toasttab.com/lulus-noodles/v3/?mode=fulfillment
400 S. Craig Street, Pittsburgh
Featuring some of the best asian fare around, LuLu's Noodles is a hot restaurant for Carnegie Mellon University students. Try their Pad Thai and Lulu's Pan Fried Noodle if you can't decide! Open Monday-Saturday, 11am-9pm.
http://ramenbarpittsburgh.com/menu/
5860 Forbes Avenue, Pittsburgh
Known as the go-to place for Ramen near Carnegie Mellon University, Ramen Bar features deep flavor profiles along with the comfort of a hot bowl of broth. Customize your order for a bowl and eat food with tons of flavor! Open daily from 11:30am-9pm.
Deli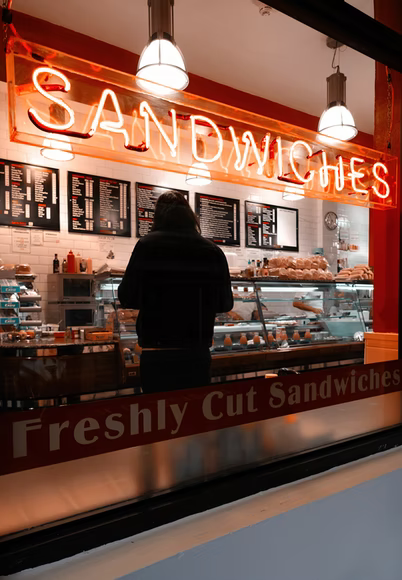 http://places.singleplatform.com/frenchis-deli--market/menu?ref=google
449 Atwood Street, Pittsburgh
The perfect spot to eat a midnight snack when you are cramming. Frenchi's Deli and Market features plenty of food and flavor to keep you fueled throughout the night. Open Thursday and Friday, 7pm-3am and Saturdays 7pm-Midnight.
https://www.foodforthoughtdeli.com/deli-menu/
196 N. Craig Street, Pittsburgh
A fantastic family owned restaurant that is perfect for your deli craving. You'll find triple decker sandwiches, soups, salads and breakfast options as well. Open Monday - Friday from 10am-4pm, 9am-4pm on weekends.
Indian
India on Wheels
4422 Bigelow Blvd, Pittsburgh
Another fabulous food truck that packs the flavor punch along with huge portions. Try different spices and flavors and eat on the go with this loveable food truck.
Italian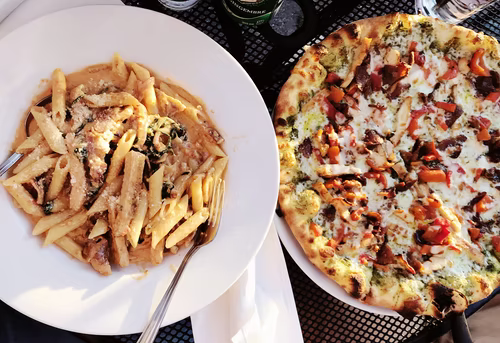 https://www.francespgh.com/menu
728 Copeland Street, Pittsburgh
Enjoy fine dining at its best at Frances near Squirrel Hill. You'll get a Sunday style dinner every day of the week with elevated and fancy dishes perfect for date night or celebration. Open for dinner Tuesday-Thursday and both lunch and dinner on the weekends. Eat with parents here when they visit for an upscale meal!
https://luccaristorante.com/
317 S. Craig Street, Pittsburgh
Check out this Squirrel Hill trattoria that features amazing pasta dishes and Tuscan fare. Lucca Ristorante is well known for their service and hospitality as well. Located only a few minutes from the Carnegie Mellon University Museum of Art and open for both lunch and dinner.
https://shadyside.mercuriosgelatopizza.com/pittsburgh-shadyside-mercurio-s-shadyside-food-menu
5523 Walnut Street, Pittsburgh
Dive into real Italian style pizza along with homemade gelato at Mercurio's Shadyside restaurant. You'll feel like you are in Italy with the first bite of authentic Italian pies. Open Sunday, Wednesday, and Thursdays from 12pm-8pm, Friday and Saturday 12pm-9pm.
https://sciullispizza.com/menu
3404 5th Avenue, Pittsburgh
You'll get no fuss at Sciulli's Pizza featuring old-school slices in a laid back restaurant atmosphere. Try their hoagies as well! Located near Carnegie Mellon and Open Monday-Saturday 10am-7pm.
Korean
https://oishiibento.com/menu/
119 Oakland Avenue, Pittsburgh
Enjoy Japanese and Korean style health food at Oishii Bento near Carnegie Mellon University. Pick up a sushi roll as well to round out your meal. Open Monday-Saturday, 11am-9pm.
https://www.alibabapgh.com/menu
404 S. Craig Street, Pittsburgh
Try out Syrian cuisine at Ali Baba restaurant near Carnegie Mellon. Dishes include fresh takes on traditional meals like shish kebab, moussaka, and hummus options. Open for take out for lunch and dinner.
https://turkishgrills.com/pittsburgh-turkish-grille-food-menu
272 Melwood Avenue, Pittsburgh
Enjoy plenty of flavor and spice at Turkish Grille restaurant near Carnegie Mellon University. You'll find tasty food, excellent service, and a cozy atmosphere. Try their mediterranean salads as well! Open 11am-10pm daily.
Mexican
https://www.tocayopgh.com/menu
810 Ivy Street, Pittsburgh
Enjoy the lively atmosphere and flavorful Mexican dishes at Tocayo Taqueria & Tequila. Featuring beautiful cocktails, tacos, burritos, and fajitas and eat plenty of chips while you're at it! The restaurant is open everyday for lunch and dinner.
Thai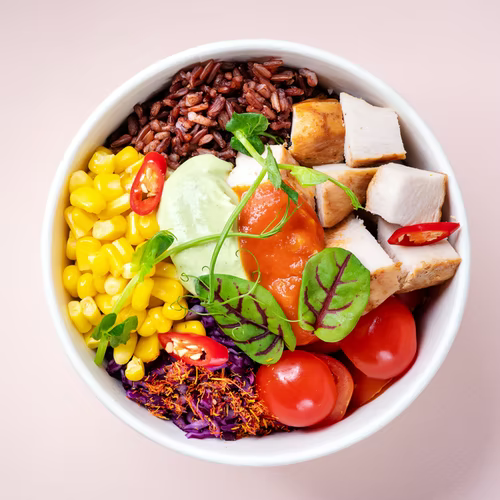 https://www.jjpoke.com/menu
110 Atwood Street, Pittsburgh
Try out what many Carnegie Mellon University customers call "the best poke of my life" at JJ Poke Bowl & Taiwanese Bubble Tea. Fresh and delicious ingredients with huge portions to fill you up at this restaurant. Open daily for takeout and delivery, 11am-8pm.
Noodlehead
http://noodleheadpgh.com/
242 S. Highland Avenue, Pittsburgh
This cash-only Thai restaurant features street fare noodles where you can bring your own beer to enjoy as well. Eat a casual noodle bowl and hang out with university friends at Noodlehead. Open daily from 12pm-10pm.
Spice Island Tea House
http://www.spiceislandteahouse.com/
253 Atwood Street, Pittsburgh
Enjoy a wide menu of Thai and Malaysian dishes paired with exotic tea flavors and a unique atmosphere. Open different times for take-out and dine in near Squirrel Hill.
Thai Gourmet Food Truck
4380 Bigelow Blvd, Pittsburgh
As a permanent food truck, Thai Gourmet is known for their convenience, tasty dishes, and service. Carnegie Mellon University residents frequent this spot multiple times a week for a quick bite to eat that doesn't disappoint. Open for lunch Monday-Saturday from 11am-2:30pm.
Unique Restaurants
Back to the Foodture
2767 E Carson Street, Pittsburgh
If you're looking for a twist on your favorite dish, Back to the Foodture is the place to go. This vintage style restaurant features odd combinations and ingredients that you may never see anywhere else! Grab some Carnegie Mellon friends and try it out.
Waffallonia
1709 Murray Avenue, Pittsburgh
Freshly made belgium waffles are the star of the show at Waffallonia. Try every flavor combination from fruit smothered to dessert options. Open Monday through Friday from 12pm-10pm and 9am-10pm on weekends. A premium brunch spot in the Carnegie Mellon area.
No matter where you want to live near Carnegie Mellon University campus, CMU off campus housing or in the Squirrel Hill area, Tripalink offers both individual and coliving spaces that are close to all of these restaurants. Whether you want to eat pizza, mediterranean, kosher, or asian food, there is always a restaurant ready to serve you. Check out all of these restaurants near Carnegie Mellon University this year!