Narrowing down your apartment search to certain neighborhoods can be difficult in a big city like Los Angeles.
There are plenty of two-bedroom apartments for rent in Los Angeles — but with so many cool neighborhoods to choose from, you don't want to miss out on any hidden gems or amazing apartment deals.
Whether you're a student or just starting working a new job, you likely want to live in a happening neighborhood while getting the most bang for your buck. I get it!
From Koreatown to Hollywood, I can help you find the best two-bedroom apartments for rent in Los Angeles. I've compiled a list of the best neighborhoods with two-bedroom apartments for rent in Los Angeles.
Let's get that apartment search started.
Where To Find The Best Two Bedroom Apartments for Rent in Los Angeles
Culturally rich neighborhoods. A buzzing nightlife. Hip, WiFi-connected cafes. 24-hour restaurants.
The following neighborhoods offer all of this and more. Get to know five of the best neighborhoods to find two-bedroom apartments for rent in Los Angeles.
Koreatown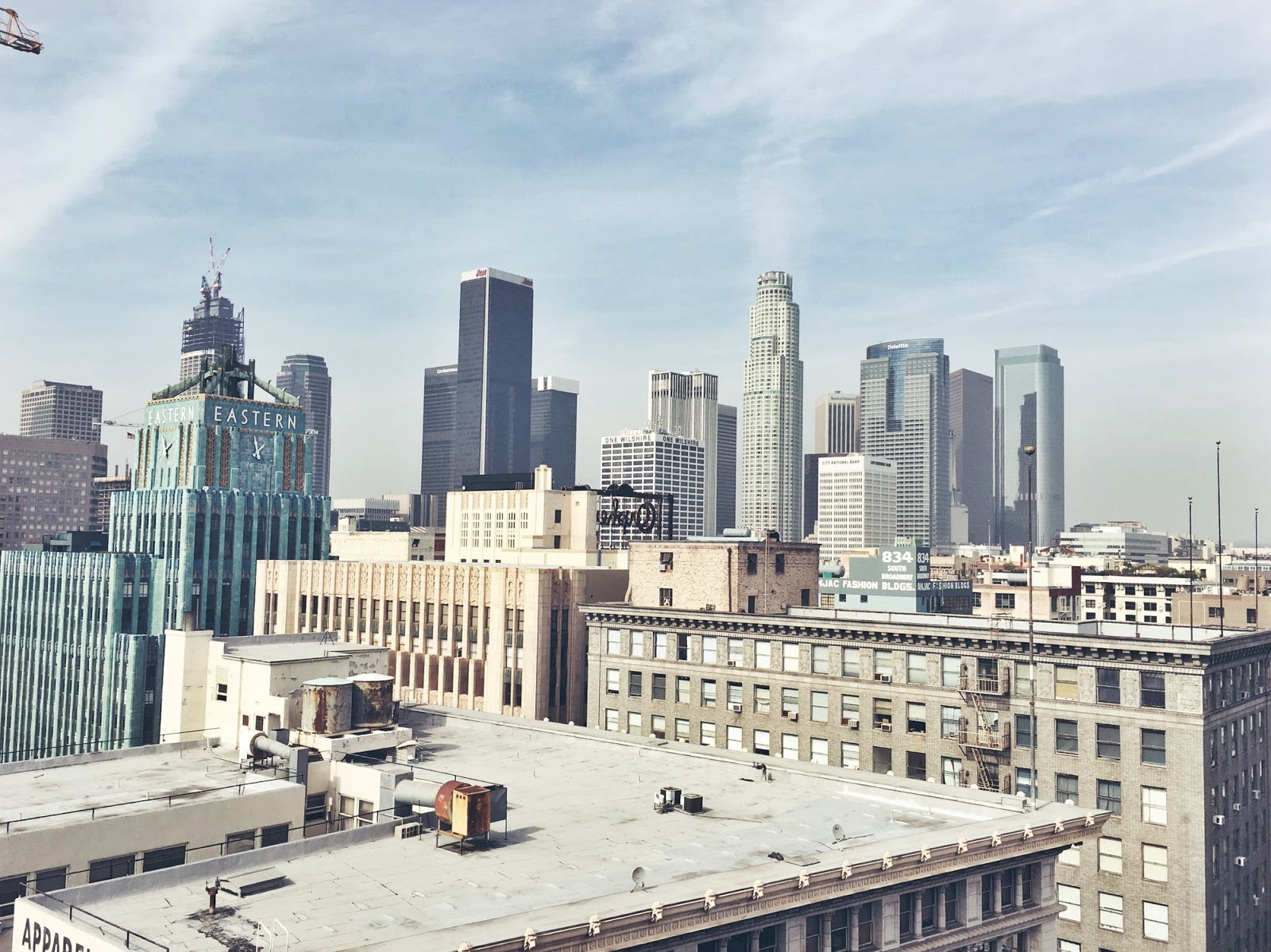 Koreatown, also known as K-Town, is located between downtown LA, East Hollywood, and South LA. It's one of the most exciting and diverse neighborhoods to find two-bedroom apartments for rent in Los Angeles.
K-Town is a bustling urban neighborhood home to shops and restaurants from Korea and all over the world. Koreatown is known for having an active nightlife. Think plenty of 24-hour restaurants slinging Korean barbecue and hip karaoke bars.
During the day, you might find yourself at one of the many Wi-Fi-connected cafes and dessert shops that line the sidewalks. It's easy to find a comfortable place to get work done and hang out with friends alike.
The shopping in K-Town is also unparalleled. There are more large malls in Koreatown than any similar-sized area in the U.S., and you're guaranteed to find the best k-pop stores in them.
If you're looking for a two-bedroom LA apartment in a fun neighborhood that's always got something going on, K-Town is it.
Sawtelle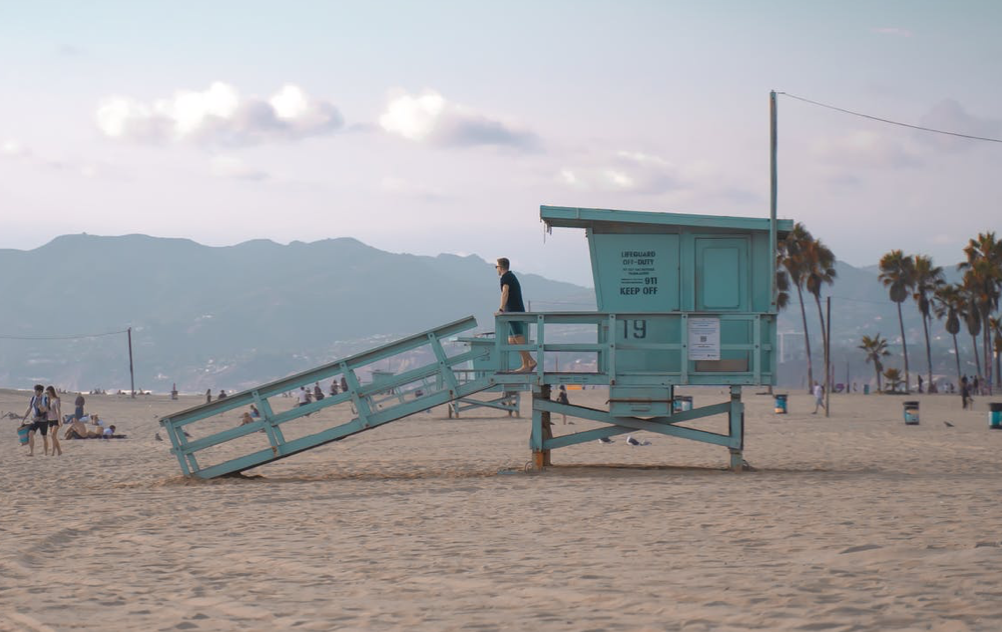 If you're looking for two-bedroom apartments for rent in Los Angeles in a walkable and bike-friendly neighborhood, consider Sawtelle.
Sawtelle, also known as Sawtelle Japantown or Little Osaka, is a pedestrian-friendly neighborhood in west Los Angeles. It's especially popular amongst young professionals and UCLA students living off-campus for its many entertainment and restaurant options.
One of the main draws of the neighborhood is the exciting dining scene. Sawtelle Boulevard offers a wide range of restaurants from noodle shops to burger bars.
People who live in Sawtelle also enjoy the benefit of being close to the beach. Santa Monica and Venice are not too far away, making it easy to catch some sun and surf on the weekends.
Hollywood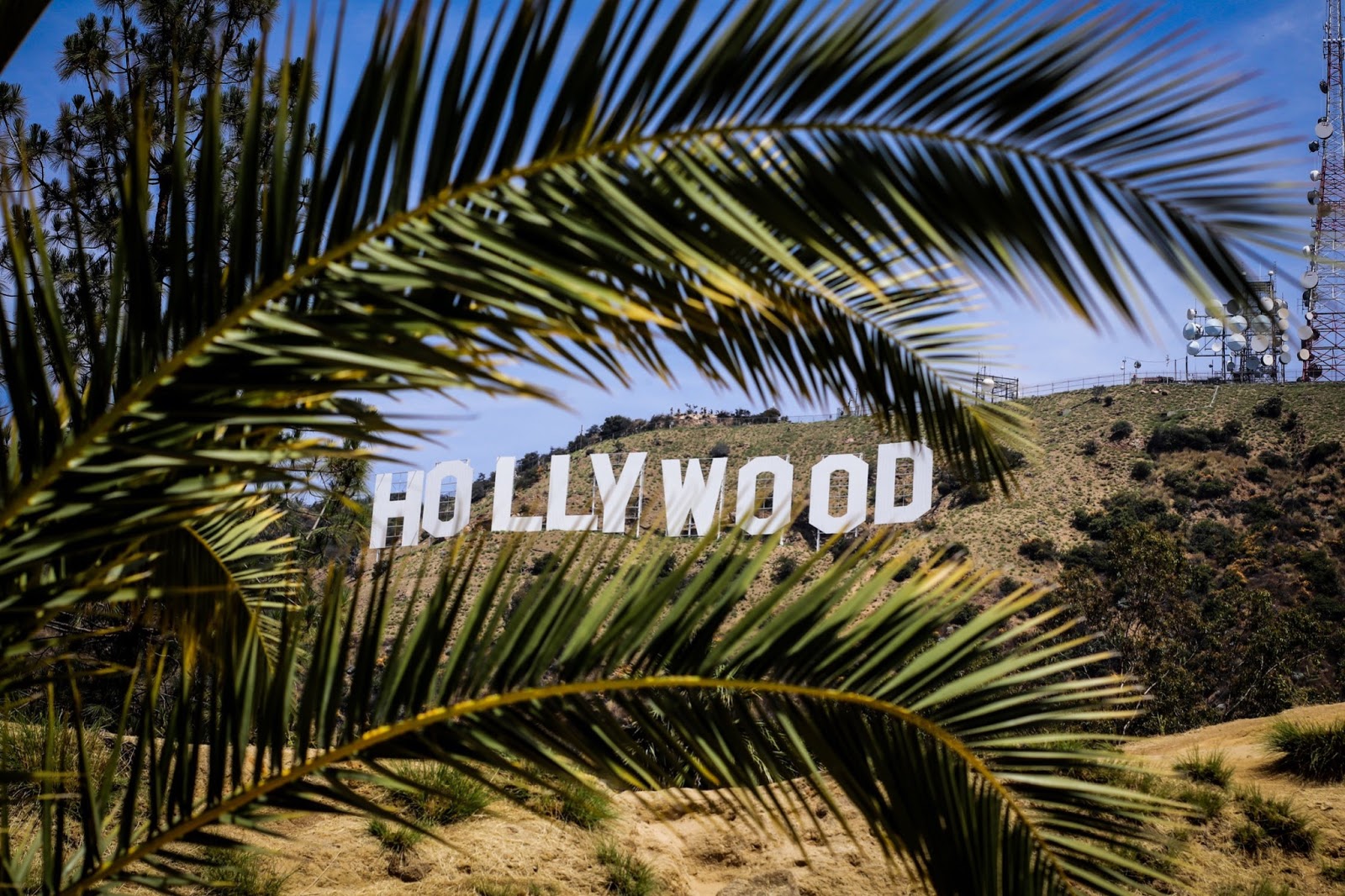 Hollywood is a world-famous neighborhood located in Central LA. Home to movie studios and LA's top tourist destinations, Hollywood is always buzzing with activity.
Here you'll find pop culture attractions like the Dolby Theatre, where the Oscars take place, as well as outdoor activities like Runyon Canyon. Another benefit of living in Hollywood is public transportation. You'll have access to the Redline Subway, the Dash bus line, and the Starline bus.
Hollywood is a great place to look for two-bedroom apartments for rent in Los Angeles, especially if you're aspiring to work in the entertainment industry. Despite its touristic nature, there are plenty of local gems to be found once living there.
South LA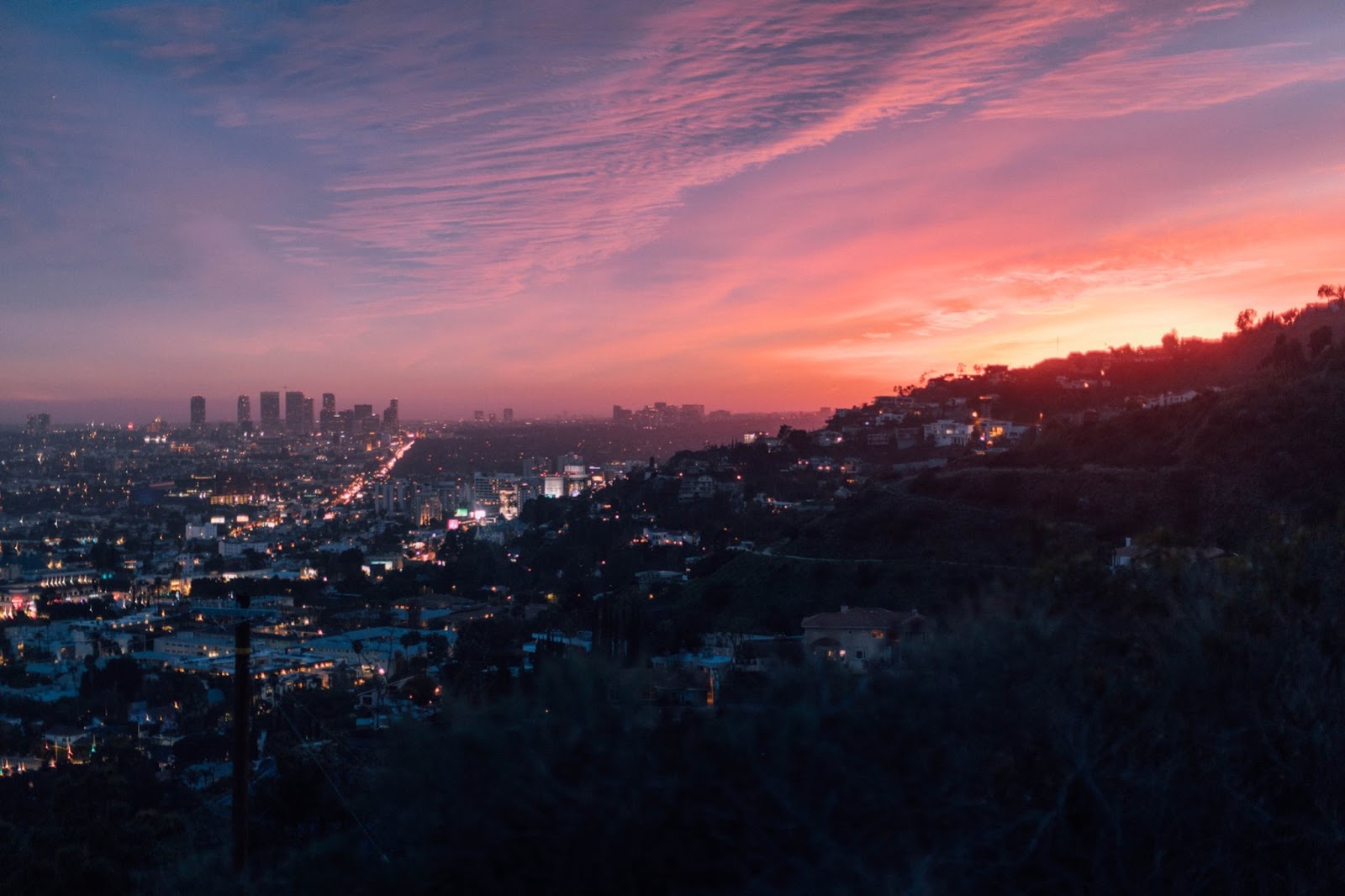 South LA is a neighborhood south of downtown with plenty of two-bedroom apartments for rent in Los Angeles. It's home to USC, fight on Trojans!
Rich in Black history and culture, South LA is home to notable museums like California African American Museum, California Jazz and Blues Museum, and Underground Museum. The neighborhood was a favorite for many iconic stars in the past like Ray Charles, Little Richard, and Joe Louis.
There are plenty of exciting things to do in South LA, like hanging out at the scenic overlook at Baldwin Hills or experiencing the legendary drum circle at Leimert Park. You can't forget well-known local eateries like Fatburger and Mama's Chicken, which serve some of the best fried chicken in LA.
Westwood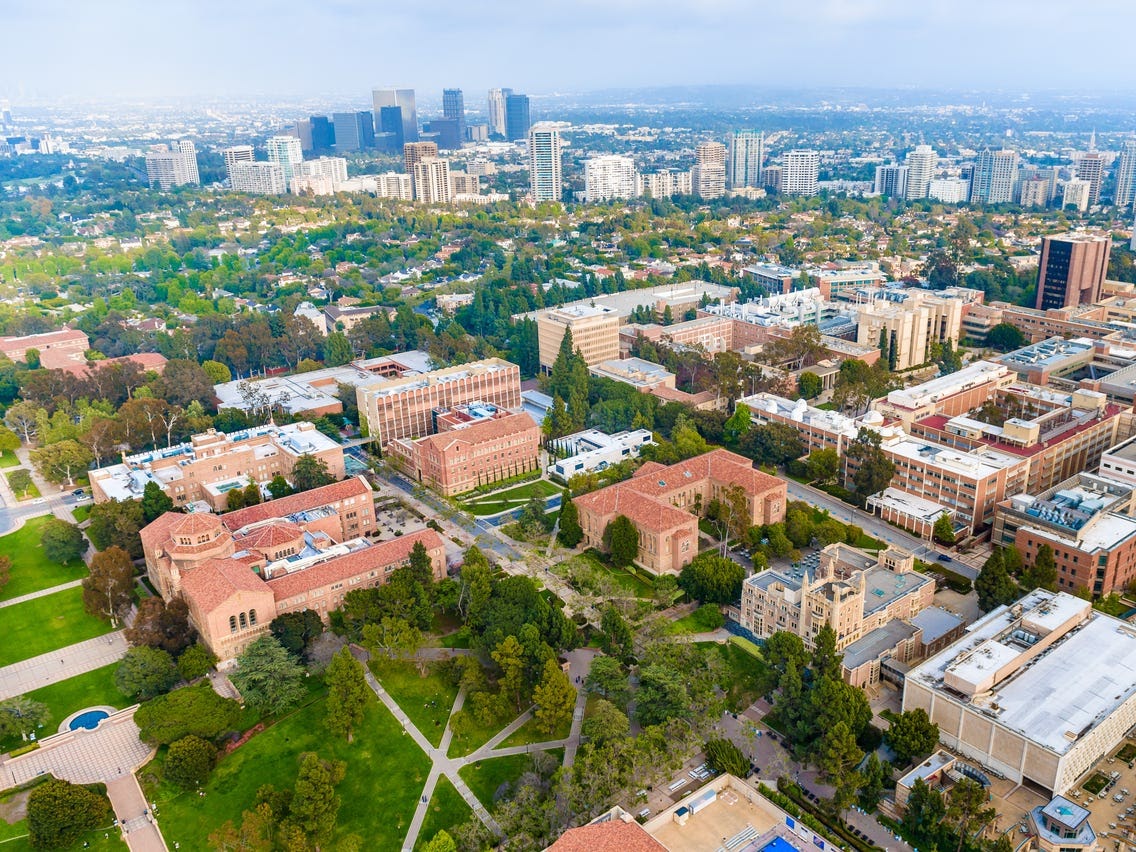 Westwood is home to UCLA, which makes it a popular choice for students living off-campus. Much of the neighborhood is dedicated to student life, with walkable streets and plenty of cafes around for studying.
If there's a common theme in LA neighborhoods it's that they all have great food. Westwood isn't any different. Head over to Westwood Village for gourmet coffee, brunch, and other delicacies.
Westwood isn't too far from Malibu, Santa Monica, and the Santa Monica Mountains, too. People who live here love to spend time on the beach or hiking. It's a great spot for students wanting to explore Southern California's beautiful outdoors.
Have you considered living with Tripalink?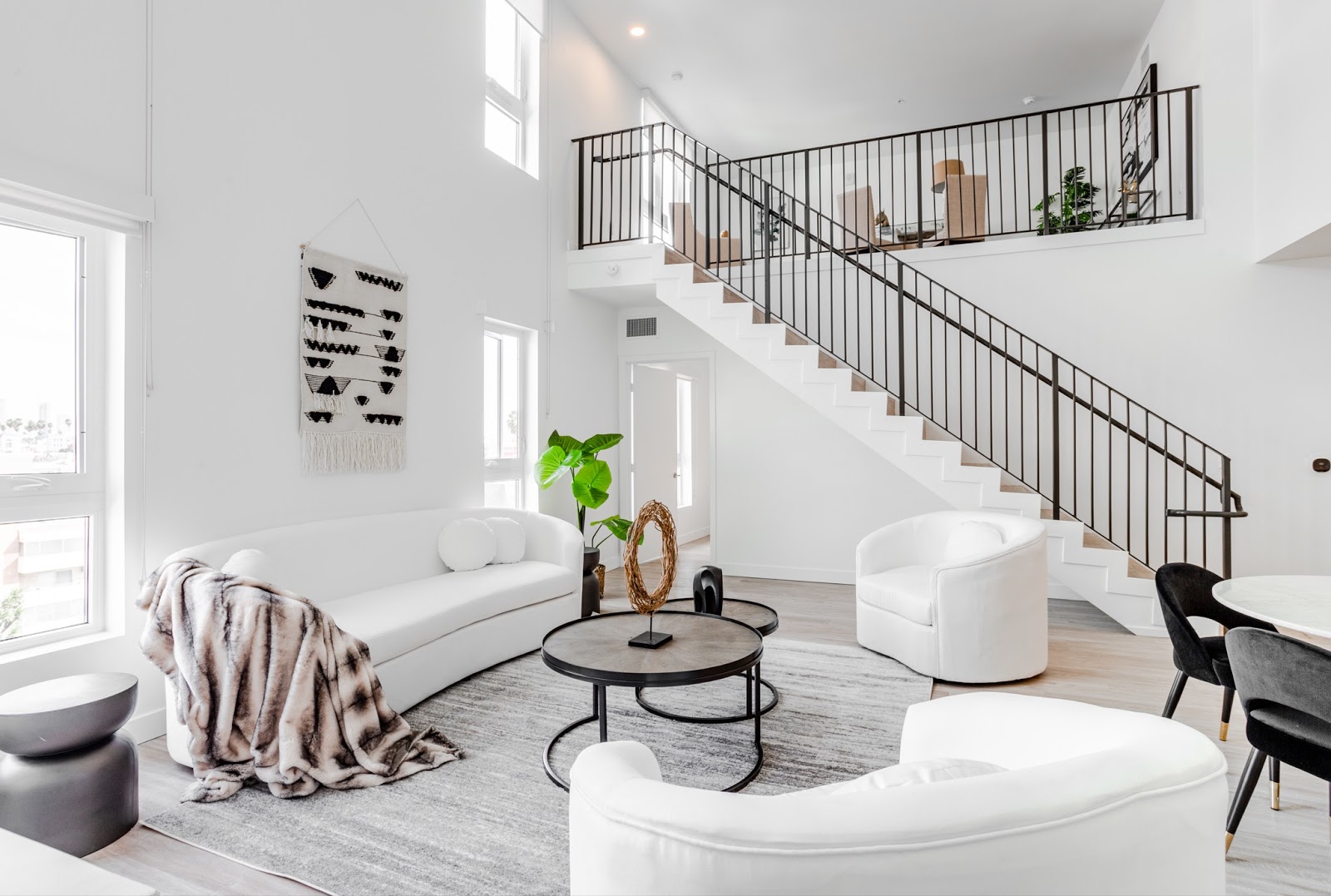 In conclusion, there are a lot of exciting neighborhoods to choose from when looking for two-bedroom apartments for rent in Los Angeles.
If you're interested in keeping costs low but still living in the best areas of LA, you should look into Tripalink. Tripalink has a variety of luxury apartments in all of the best neighborhoods in the city, including all of the ones mentioned on this list. With amenities such as a full fitness center, pool, entertainment lounge, and movie theater, you will not ever need to leave your property because you have everything you need in your apartment building.
If you're looking to live with roommates rather than rent out a full unit then co-living with Tripalink could be a good option for you instead. They offer fully furnished properties at a fraction of the cost. Plus, you'll get extra perks like WiFi, cleaning services, and maintenance included in your rent.
Happy apartment hunting!