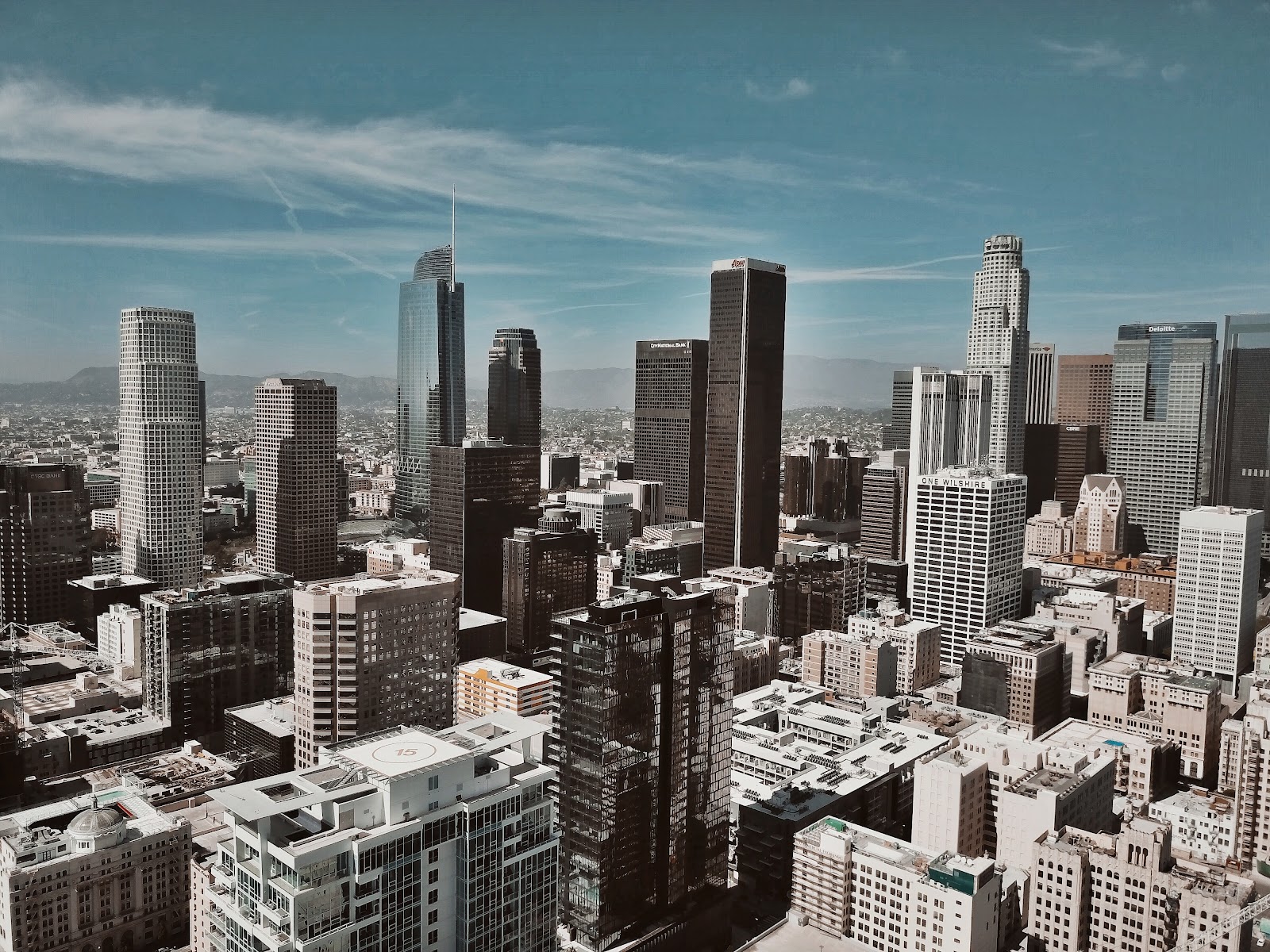 Credit: (Unsplash)
Downtown Los Angeles, also known as DTLA, is a vibrant and bustling area filled with fashion district, contemporary art museums and incredible restaurants. From casual eateries to upscale dining, DTLA has something for everyone.
Whether you're looking for a quick bite or an unforgettable meal, there are plenty of great restaurants in the area. They're good to serve you for whatever purpose you're looking for—romantic dinner for date night, grabbing a quick bite with friends, or just wanting to unwind with craft cocktails. These restaurants have something for everyone.
From classic Italian cuisine to modern Mexican fare among top DTLA eateries, you may need help narrowing down your choice mainly because all of these eateries offer delicious food and excellent service to make your visit memorable.
So if you're ever in DTLA and need a place to eat, check out this list of the best restaurants in the area.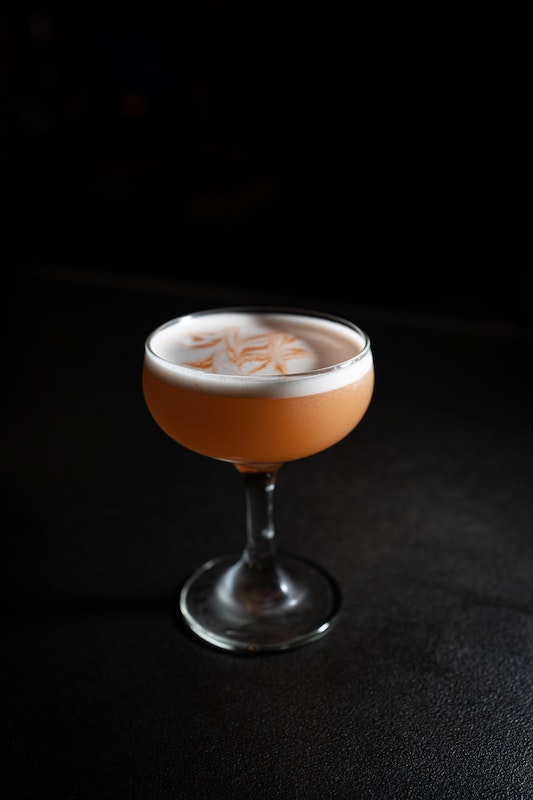 Credit: (Unsplash)
The Best Restaurants at DTLA
You may find some of the city's finest eateries in downtown LA. There is a wide variety of excellent restaurants to select from, serving anything from traditional Italian meals to cutting-edge Mexican.
Take your date or bring your friends there to have a good night out. You won't regret this excursion.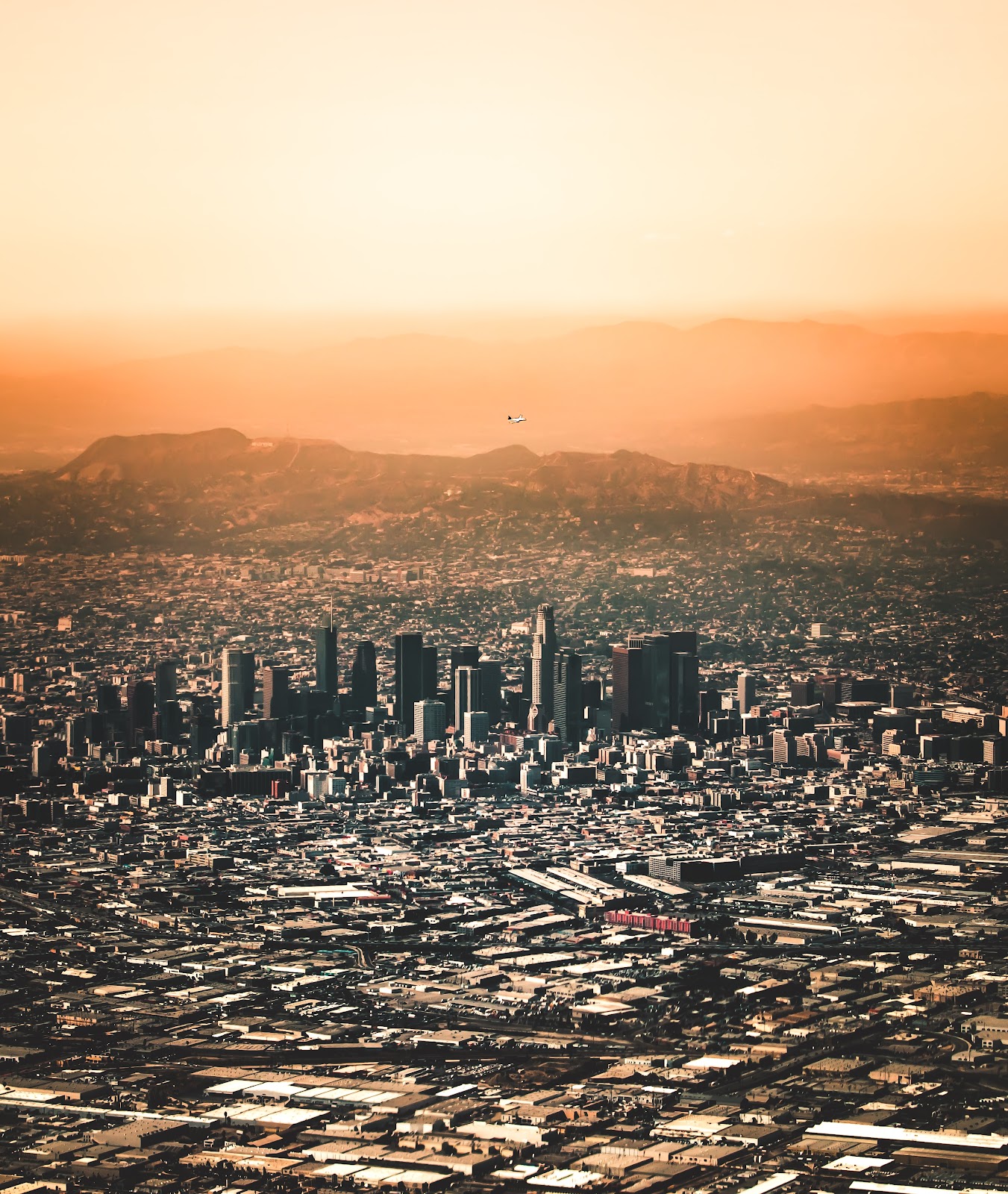 Credit: (Unsplash)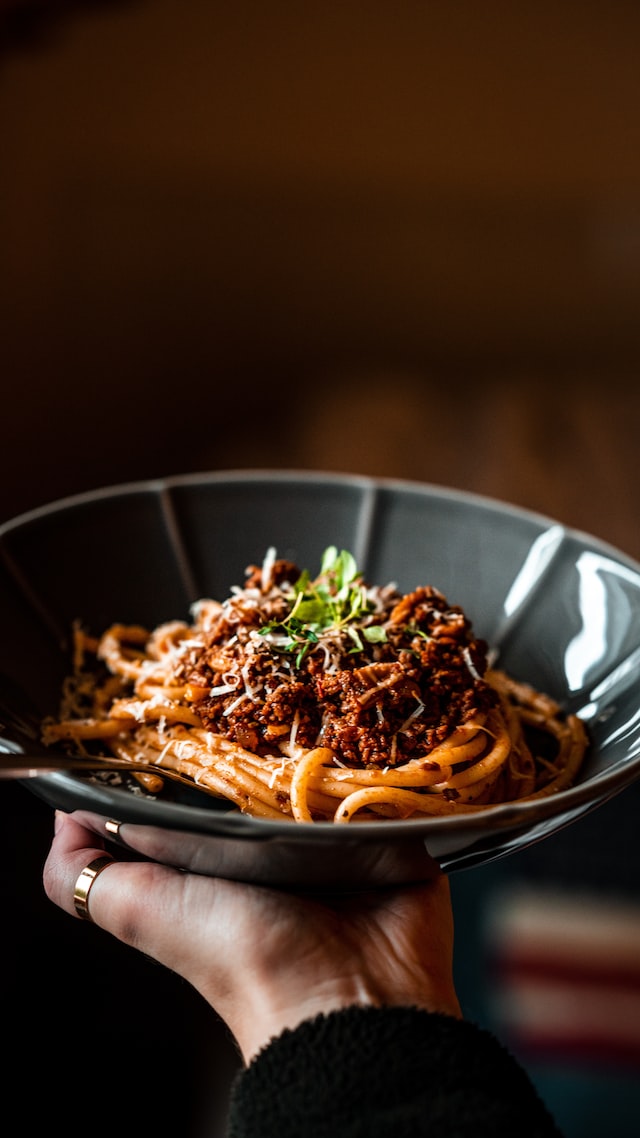 Credit: (Unsplash)
It's safe to say that Italian food at La Scala Ristorante is among the city's finest among its many excellent establishments. This downtown restaurant puts a contemporary spin on traditional Italian fare.
The menu features traditional dishes like lasagna and ravioli, but the restaurant also ventures into more creative options.
Dishes like eggplant parmesan and veal saltimbocca are also available for the more adventurous diners.
2) El Compadre - Best Mexican Restaurant
El Compadre is a popular Mexican restaurant located in the heart of downtown LA. This restaurant is one of the oldest in the neighborhood, and it has been dishing up tasty Mexican food for over seventy years.
On the menu of El Compadre, you'll find classic Mexican meals like tacos and enchiladas and innovative takes on the cuisine, such as ceviche and shrimp fajitas.
The restaurant is great for happy hour since it serves a wide variety of tequilas and margaritas.
3) Water Grill - Best Seafood Restaurant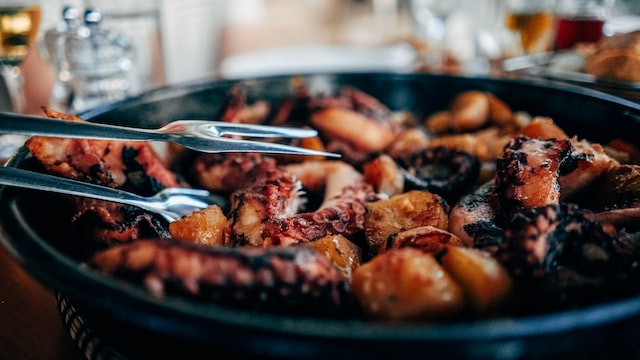 Credit: (Unsplash)
One of downtown LA's finest seafood establishments is Water Grill. In the middle of downtown, you'll find this restaurant known for its extensive menu of fresh seafood options.
Oysters, crab cakes, and steak are all here, but there are also more unusual dishes to tingle your taste buds, like seared scallops and grilled octopus.
4) Katsuya by Starck- Best Asian Fusion Restaurant
Katsuya by Starck is one of the best Asian fusion restaurants in DTLA. This downtown eatery features a menu that excitingly blends Japanese and Californian flavors.
Traditional Japanese fares like sushi and sashimi sit alongside more novel offerings like hot tuna tacos and crispy rice with spicy tuna. The setting is contemporary and stylish, ideal for a night out with friends.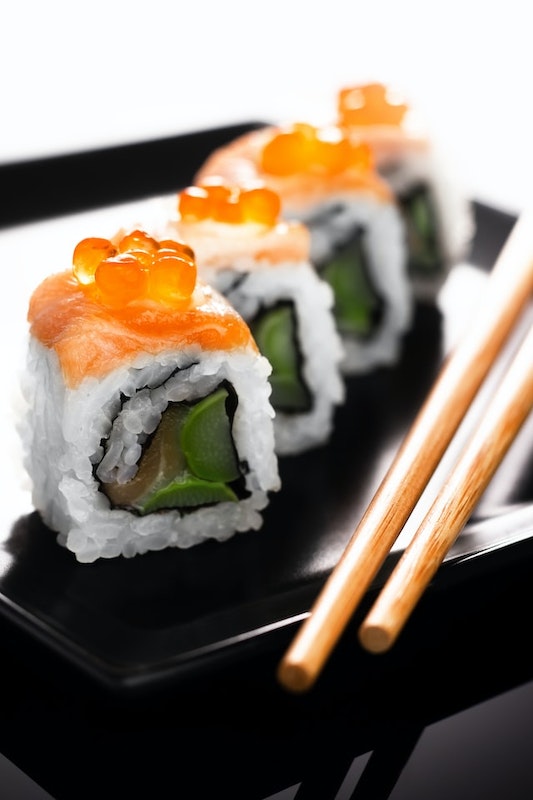 Credit: (Unsplash)
5) Café Gratitude - Best Vegetarian Restaurant
Let's admit it: downtown LA doesn't have too many great vegetarian options.
But Café Gratitude is one of the finest. It's convenient to get to this downtown eatery, which serves a broad range of tasty vegetarian and vegan options.
The menu features classic favorites like veggie burgers and salads. But novelty dishes like vegan tacos and tempeh Reubens are also available on the menu.
When it comes to steakhouses, Nick & Stef's Steakhouse is right up there. Located in the heart of downtown, this restaurant offers an extensive selection of prime cuts of beef and fresh seafood.
The menu features a variety of steaks, with wagyu also on offer. But if you like seafood, Nick & Stef also has seafood towers with Maine lobsters.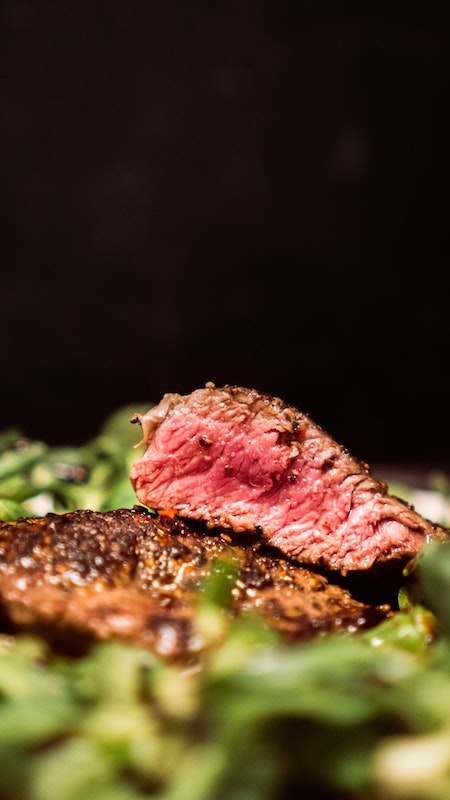 Credit: (Unsplash)
When looking for a great place to have brunch in downtown LA, The Larder at Burton Way is a top contender. Breakfast and lunch are specialties at this downtown restaurant - both small plates and large plates are avaliable.
Eggs benedict, pancakes, and other breakfast standards, as well as more unique dishes, such as smoked salmon tartine and avocado toast, are all available on the menu.
It's the best spot for a laid-back weekend brunch because of the warm and welcoming ambiance.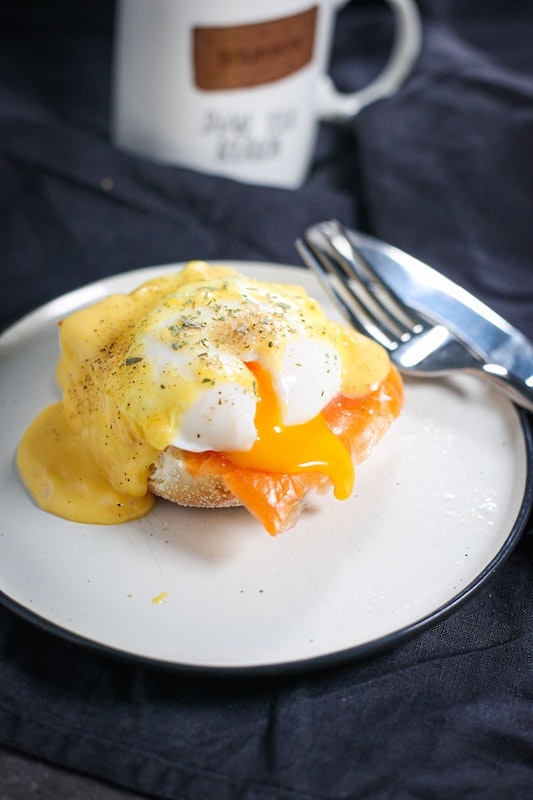 Credit:(Unsplash)
8) Bludso's BBQ - Best Barbecue Joint
One of downtown Los Angeles' finest barbecue restaurants is Bludso's. It's convenient to get to this downtown eatery, known for its excellent smoked meats.
The menu contains familiar but unique items like pulled pork, brisket, smoked turkey, and beef ribs.
You can enjoy a warm and welcoming meal, ideal for relaxing with friends.
Calling all dessert lovers: some of downtown LA's most delicious sweets are at Milk Jar Cookies. This dessert spot, conveniently situated in the downtown area, is famous for its extensive cookie menu.
Chocolate chip and oatmeal raisin are on the menu, along with some more unique flavors like salted caramel and peanut butter cup.
Inviting and warm, this spot is ideal for a dessert after dinner or a quick snack on the go.
When it comes to burgers, Umami Burger ranks high among downtown Los Angeles establishments. You can find a selection of tasty burgers here.
Some burgers on the menu are tried and true standards, like the Umami Burger and the truffle burger. But others are a little more "out there," like the kimchi burger and the vegetarian burger.
Come for a fast lunch or dinner and enjoy the relaxed and friendly atmosphere.
11) Broken Spanish - Another Great Mexican Restaurant
Broken Spanish is a popular option for authentic Mexican cuisine.
With a wide selection of traditional Mexican dishes, the menu features tacos and enchiladas. But there are also more modern takes like mole negro and chile Relleno.
The restaurant's elegant and welcoming furnishings provide a fantastic environment for guests.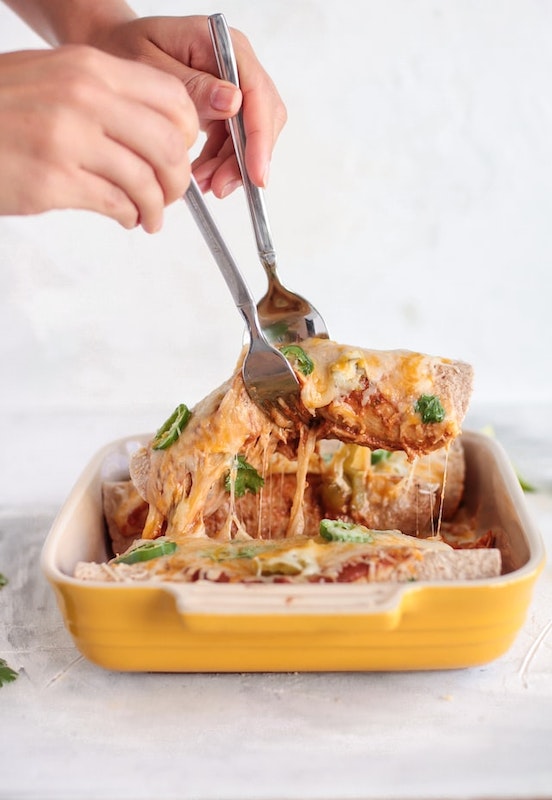 Credit:(Unsplash)
12) Taco Zone- Best Cheap Eats
Taco Zone is a superb option in downtown LA for a low-price yet high-quality meal.
Don't let the appearance fool you! Although Taco Zone is more of a food truck than a restaurant, its vast selection of tasty Mexican food comes at reasonable prices.
Tacos, burritos, and enchiladas are on the menu, as well as chile Relleno and quesadillas. It's great for any time of the day, whether a fast lunch or a relaxed dinner.
And because it's located in a park, you can enjoy the outdoors while eating, too!
Credit:(Unsplash)
Looking for some awesome street cuisine in Downtown LA? One of the must-go locations is Grand Central Market.
This downtown market has a large selection of tasty foods from all over the world. Chinese and Japanese foods are only the start. Grand Central Market also offers Filipino, Thai, and Salvadoran dishes.
A brewery is also there, along with a fresh produce section for healthier food and beverages.
As far as DTLA food trucks go, the Grilled Cheese Truck is quite high up there.
This truck, parked in the middle of downtown, is famous for its wonderful grilled cheese selection.
In addition to the usual suspects like cheddar and mozzarella, the menu also offers some unique choices like brie and fig jam.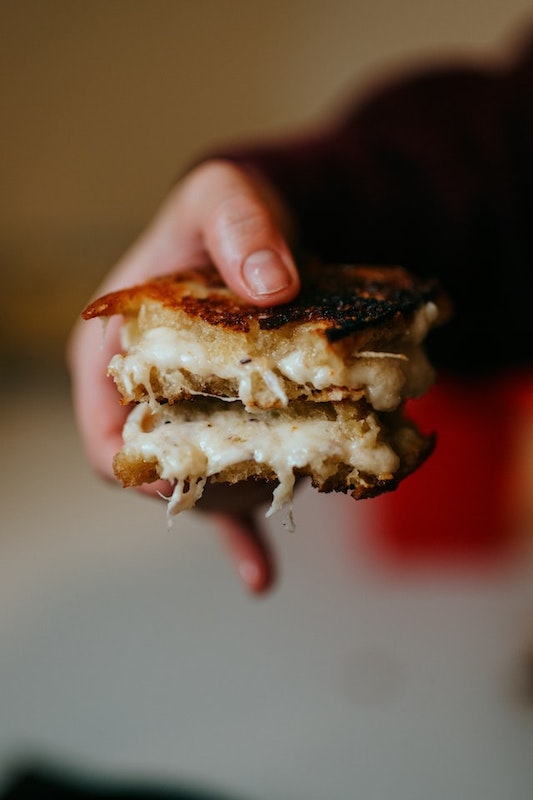 Credit:(Unsplash)
The Pie Hole is one of the best places to find pies in DTLA. A wide variety of delicious sweet and savory pies are waiting for you right in the heart of downtown.
Classic favorites like apple and cherry pies are available alongside novel favorites Mexican chocolate and key lime.
Chicken and cornbread pot pie is among the savory options, with spinach feta quiche and vegan yellow Thai curry for the health-conscious.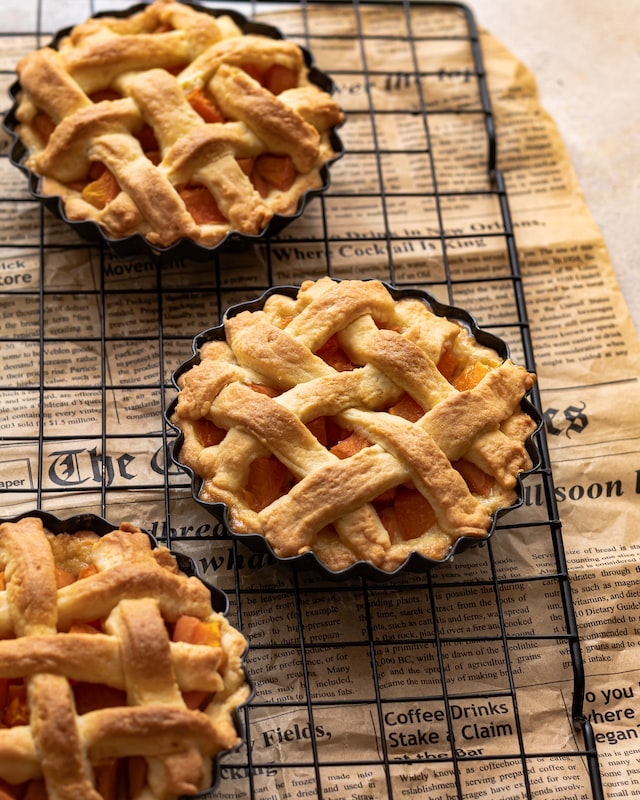 Credit:(Unsplash)
Famous Restaurants in DTLA
You can find more restaurants in DTLA, as Los Angeles is home to some of the most famous restaurants in the world. From celebrity-owned eateries to award-winning fine dining establishments, DTLA has it all.
One of the most iconic restaurants in DTLA is Spago, owned by celebrity chef Wolfgang Puck. Located on Sunset Boulevard, this restaurant offers a variety of delicious dishes from around the world. The menu features classic favorites like pizza and pasta and fancier options like truffle risotto and foie gras.
Another famous restaurant in DTLA is Bestia, owned by chefs Ori Menashe and Genevieve Gergis. Located in the Arts District, this restaurant offers a variety of Italian dishes with a modern twist. The menu offers scrumptious delicacies like beef tartare and octopus.
Finally, there's the Bazaar by José Andrés, located in the SLS Hotel. This restaurant offers a variety of Spanish dishes with a modern twist. Paella and tapas are just the beginning. How about trying liquid nitrogen ice cream and cotton candy?
Michelin Star Restaurants in DTLA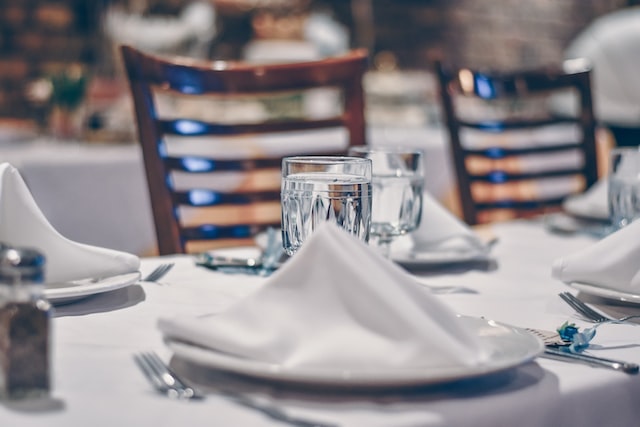 Credit: (Unsplash)
And, of course, there's no visit to DTLA is complete without dining at the world's finest Michelin-starred restaurants in downtown LA. These establishments are superb, with a one-of-a-kind atmosphere.
Providence, operated by Michelin-starred chef Michael Cimarusti, is widely regarded as one of the best restaurants in downtown LA. This Melrose Avenue eatery features sustainably-sourced fish in various preparations. Here, traditional sushi and sashimi sit alongside modern dishes, such as uni carbonara and lobster risotto.
Chef Niki Nakayama's n/naka is another downtown LA establishment to get a Michelin star. This Pico Boulevard restaurant features a menu of traditional and updated Japanese fare. And by 'updated,' we mean abalone porridge and monkfish liver.
The last restaurant on the list is Petit Trois, run by chefs Ludo Lefebvre and Jon Shook. The restaurant, also located on Melrose Avenue, serves a contemporary take on classic French fare. Steak Frites, coq au vin, and other French standards are available, but so are more unusual dishes like foie gras terrine and escargot.
Some Other Great Restaurants in DTLA
In addition to the Michelin-starred restaurants, DTLA is also home to some other great eateries, likeBon Temps, which offers epic cajun dishes and grilled meats.
From classic American diners to trendy vegan spots, there's something for everyone in DTLA.
As we've said before, finding a vegan or vegetarian option in DTLA can be challenging. But here's an excellent place: Plant Food + Wine, owned by chef Matthew Kenney. Located on Melrose Avenue, this vegan restaurant offers a variety of plant-based dishes with an emphasis on health and sustainability. Classic favorites like burgers and tacos are on the menu, but you may want to try the jackfruit biryani or zucchini noodles.
And once again, the Grand Central Market, located on Broadway, can offer many more. One of our top recommendations is the iconic Philippe The Original, which has been serving classic French dip sandwiches since 1908. These sandwiches contain different meats like beef, pork, lamb, and turkey. The "dipped" part comes from the restaurant's French rolls—baked fresh and coated in the roast meat's gravy.
For something a bit more upscale, there's Otium, owned by chef Timothy Hollingsworth. Located in the Broad Museum, this restaurant offers a variety of modern American dishes with an emphasis on seasonal ingredients. The menu is diverse, with steak and salmon resting alongside pork belly and roasted cauliflower.
Finally, there's the iconic LA institution, The Original Pantry Cafe, on Figueroa Street. This restaurant has been serving up classic American diner fare since 1924: pancakes and burgers, as well as huevos rancheros and chilaquiles.
Conclusion
You will not lack dining options when you visit DTLA, home to some of the best restaurants in the area. From classic Italian cuisine to modern Mexican fare, there is everything for everyone.
To recap, La Scala Ristorante offers classic Italian dishes, El Compadre serves Mexican favorites, and Water Grill has an extensive seafood menu.
For Asian fusion cuisine, Katsuya by Starck is a must-try. Vegetarians will love Café Gratitude, while steak lovers should head to Nick & Stef's Steakhouse. The Larder at Burton Way is perfect for brunch, Bludso's BBQ has mouthwatering barbecue dishes, and Milk Jar Cookies is the place to go for dessert.
Are you coming to LA soon? Do you love having the best of everything in your life? Learn more about luxury apartments in DTLA. Our glamorous accommodation is ready to host anyone looking to 'live it up' in downtown LA.