You go, girl! March is women's history month, and we are here to celebrate the unique and incredible power of women. While we still live in a society where women are marginalized and often thought of as secondary, it can be hard to fight our way out of the boxes that the world automatically puts us in.
National women's history month in March is a way to celebrate the strength of women that have come before us, as well as those that are standing up for women's rights in our modern world. Many women in history have paved the way and fought hard so that women today have better options like equal pay and even led to the first woman elected Vice President, Kamala Harris. Learn more about how you can celebrate women's history month during March with these ideas: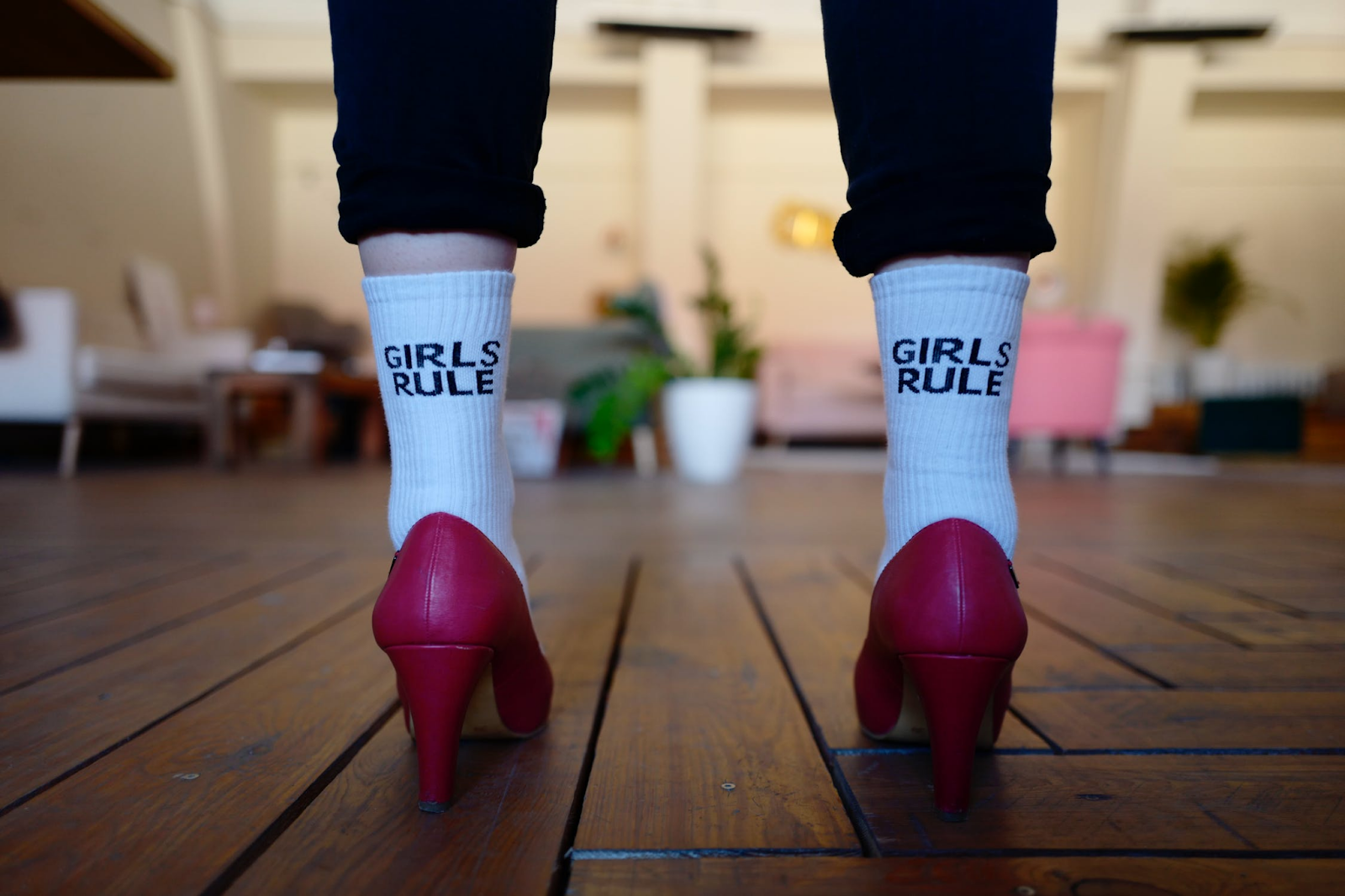 Things To Do At School
Try the following things to do at school to celebrate women in March:
Start an After School Club for Girls
Do you love to code, play basketball, cook, play chess, write, sing, dance, or more? Are you an expert at a skill and want to give back? Consider starting an after-school club for students with the help of your local school library, community center, or gym. Some families don't have the resources to expose their children to extracurricular activities, and an after-school club is a great way to introduce them to new things.
Many community libraries have a history of making space available for small groups of students that want to meet every week. You can also meet up at a park to shoot hoops or at a community theater to sing or dance. Take some time to create some lesson plans to create your own class of students who are interested in learning about your expertise.
Create a Word Wall
Another way to showcase women's history month is to frame your favorite inspirational quote from important women. This could be your own originally published quote or a well-known quote from someone famous. Creating a word wall with framed quotes is an excellent place to start, or you can get more permanent by painting a wall where allowed. Use lots of colors, different fonts, and add inspirational history quotes to empower women and inspire anyone who sees it.
Remind Others with Acts of Kindness
A small act of kindness can go a long way when it comes to celebrating women's history month at school. Consider writing out positive sayings on sticky notes and adding them to bathroom walls or sticking them to desks in class. Cover your door with uplifting quotes or help celebrate the girls on campus by setting up care stations inside bathrooms stocked with resources like water bottles, snacks, or fun stickers. Remind other students this month that they are powerful, seen, and loved with these small acts of kindness.
Start a Student Book Club
Do you love to read? Consider creating your very own book club for students that focuses on the amazing stories of women in the past and present. Invite students that also love reading and consider hanging a flyer up at your library or coffee shop to invite others this school year.
Anyone of any age can start a student book club. All you need is a handful of people who like to read, a leader who can research books and organize the discussion, and somewhere to meet. Members of the group can check out books for free at the library or order used books online for a fraction of the retail price. Students read one book a month at their grade level and then discuss what they thought at the next meeting. When students choose the book, they often are more interested in finishing it as well.
Thank a Teacher or Professor
Send a quick note to one of your teachers that has helped you grow in your understanding of the importance of women. While this will most likely be a female professor, don't count out the male professors in your life who have done their fair share of promoting female love. If you have already graduated, consider sending a quick email to a past teacher that made a difference in how you view women today. Emails take no time to write, but they could make the day of a professor who wonders if they are making a difference in education.
Celebrate Women in Your Community
Check out the following things to do in your community to celebrate women:
Volunteer to Coach a Youth Girls Team
Get involved in your community and empower the strength and tenacity of girls by coaching a youth sport or activity! Coaches are always hard to find, and you can make a big difference in the lives of girls. Volunteer with a local community organization, club, or recreation department and ask about coaching a girl's sports team. Sports and staying active are other ways to enrich the education of young female students.
Run for Local Office
There are many boards across a community that need help in leadership. Running for local office allows you to directly impact politics and help give a voice to women. Local school boards, student organizations, and even city boards need more representation of women. You can help explore important issues like gender inequality, voting rights, and speak to current events in your own area.
Research and find a local board of directors that interests you and consider running for office to fill a vacancy or fight for a seat at the table. Who knows? You could be the first woman in local history to sit on a board of directors that has never had one before!
Host a Watch Party
Is there a certain girl power movie or documentary that you have been meaning to watch? March is a great time to schedule a watch party to help champion women's history month. Set a date, pick the movie, invite some friends, and include some yummy snacks to enjoy. Not only is it a fun thing to do, but you'll also expose friends and neighbors to history that they may have never seen or thought of before. After the movie is over, talk about what you liked and how the female protagonist inspired you.
Volunteer at the Local Community Center
Kids of all ages need more young leaders to step up and help out. Mark women's history month by volunteering at the local community center. Many of these organizations are busy with kids after school and on the weekends. Not only can you help support these kids of all ages and genders, but being present as a young female adult can open the eyes of those who may not have female leadership in their life. Help enrich the education of young students by showing up for them as a volunteer!
Ways to Celebrate Women at Home
Keep the party going at home as you champion women in the privacy of your home:
Listen to Their Voices Through Audiobooks
A great way to learn more about the historical importance of women leaders is to listen to them yourself. So many great women in history have written memoirs that are now accessible via audiobook. Thankfully, many of these female authors have had the chance to record their books with their own voices so that you can listen to their own words.
Check out Ruth Bader Ginsberg's recent book, My Own Words, which includes snippets of her speeches and dissents as the second woman to sit on the Supreme Court Bench. Her many accomplishments in politics paved the way for women to lead at the highest level in this country.
Cicely Tyson, a powerhouse of a woman in the acting industry, also lends her voice to parts of her book, Just As I Am, that also speaks to her experience as a woman of color during the civil rights movement. Tyson was a class act and had many accomplishments as a black female actor and broke the barrier in the industry in many respects. Many audiobooks are available for free through your local school library.
Jam Out to a Girl Power Playlist
Nothing will get you more excited about women's history month than listening to the powerful beats of feminine artists. We all know modern artists like Beyonce's Run the World (Girls), Alicia Keys' Girl on Fire, and Kelly Clarkson's Miss Independent. However, there are plenty of old-school artists who were declaring girl power long before many of us were born. Check out these classic artists that include Diana's Ross' I'm Coming Out, Madonna's Express Yourself, and Gloria Gaynor's I Will Survive, and add them to your playlist as well.
Grab Some Girl Power Swag
Nothing helps spark a conversation or remind you of your amazing girl power more than using girl power swag in your everyday life. Whether you wear a notorious RBG t-shirt to class or decorate your room with pictures of prominent females, you can subtly (or not so subtly) show off your appreciation and admiration for women in history. Showing off your love for strong women may speak to other students in class and encourage them to explore the shared history of influential women leaders.
There are so many ways to celebrate women's history month in March! You can volunteer your time and expertise to empower young girls, run for local office to have a seat at the (literal) table, or jam out to girl power tunes with a playlist. There is no limit or judgment in how you choose to honor women's history.
Get your local neighborhood and community involved in women's history by simply inviting them to a book club, watch party, or connecting with other women and girls in your everyday life. Be proud of the women who worked so hard decades and centuries ago so that women in today's world have more opportunities. Make celebrating women a natural and regular part of your life by celebrating national women's history month this year.