Located on the very edge of the country, the University of Washington sits within the Emerald City of Seattle. The area is well known for its location on Puget Sound, coffee shops on every street, and numerous rainy days. Beautiful and majestic mountain ranges outline the unique location that many UW students call home.

More than 54,000 fellow students attend the University of Washington each year, some of whom live at the University of Washington student housing, with plenty of them going on to do great things in their careers. The school is rated #7 on the US News & World Report's Best Global Universities rankings list as well.
When you're looking for houses for rent in Seattle, Washington, commuting should not be a consideration. The main campus sits in the middle of Seattle, making it an easy campus to get to, as well as diverse in its overall experience. Views of Mount Rainier, and breathtaking buildings that dot the campus, are enough to take your breath away. Other campuses in nearby Tacoma and Bothell expand the school's reach to other students in the area.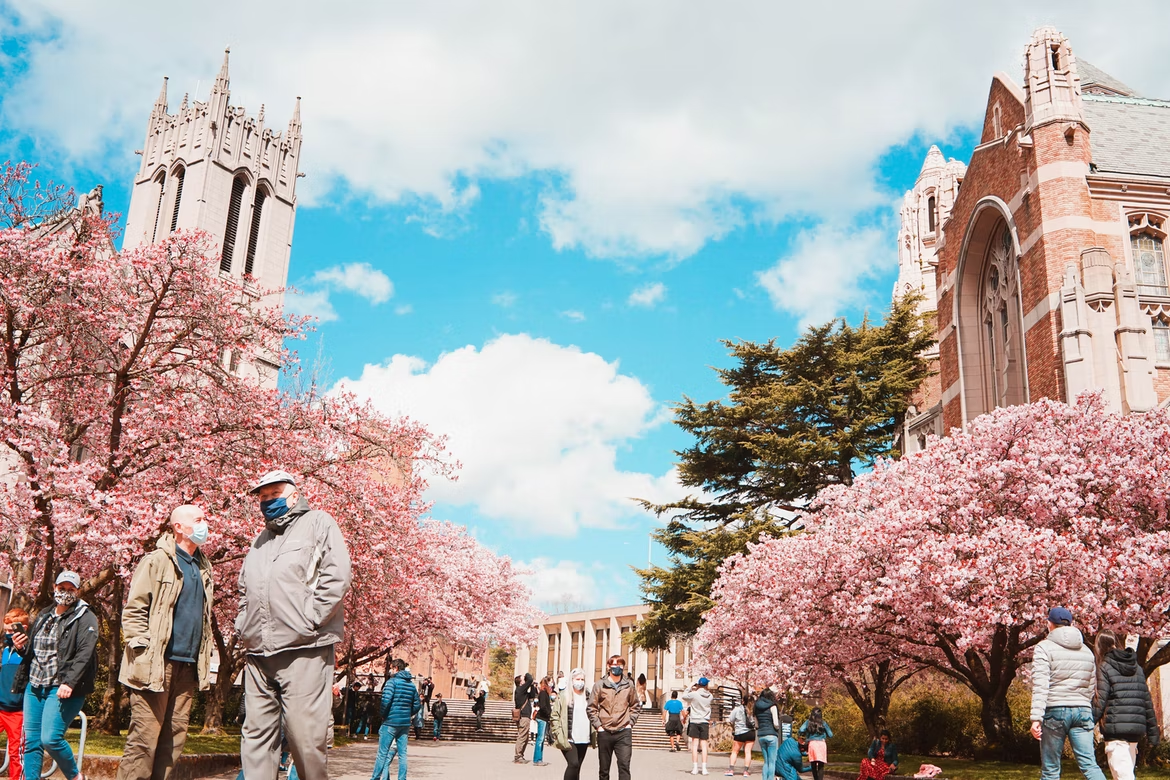 The UW Huskies are well known for their high-ranking programs in medicine, engineering, law, and nursing, as well as being a top research university. However, many of their most famous alumni work as actors in the entertainment industry.
As one of the oldest universities on the West Coast, the University of Washington has plenty of notable alumni to choose from. Learn more about these famous alumni of the University of Washington who once called the UW campus home.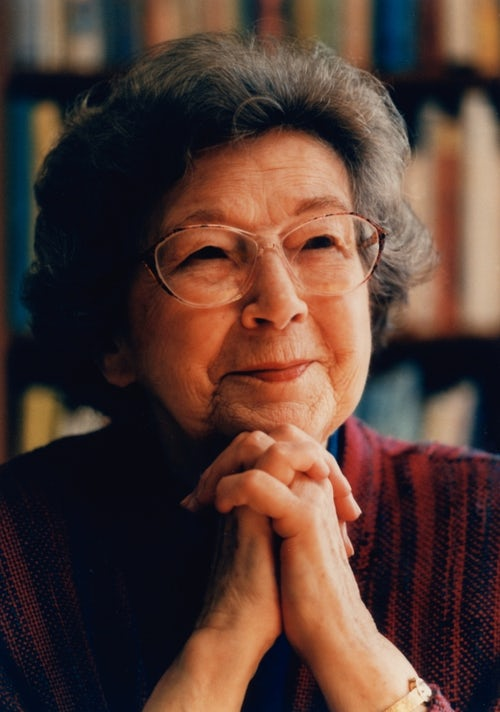 Beverly Cleary
As one of the most well-known children's authors of our time, Beverly Cleary is a notable alumnus of UW. She earned a degree in library sciences in 1939 and earned a National Book Award in 1981 for her Ramona series.
Cleary also won the National Medal of Arts in 2004. She was one of the most successful American authors, with 91 million copies of her books sold worldwide. Cleary died in 2021 and is dearly missed by all of her readers.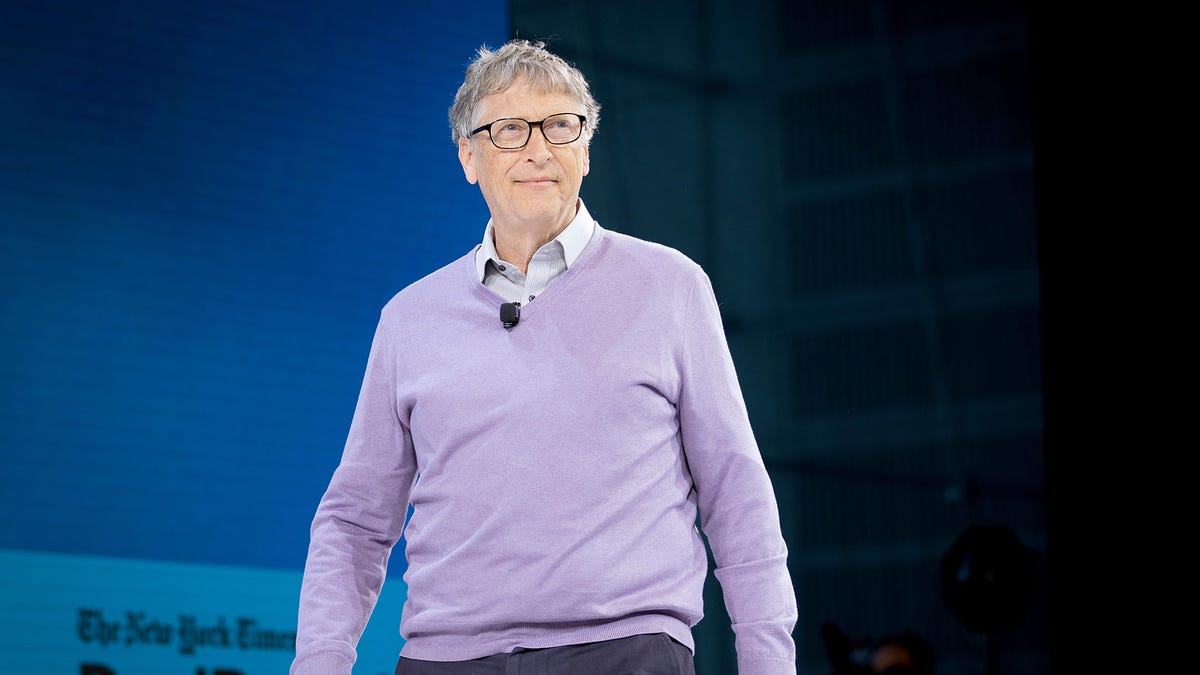 Bill Gates
Bill Gates is, perhaps, the most famous alumnus of the University of Washington. Gates dropped out of the university in his sophomore year to co-found Microsoft. He later received an honorary degree from the university. Gates and his former spouse Melinda have donated millions of dollars to support research and education at UW.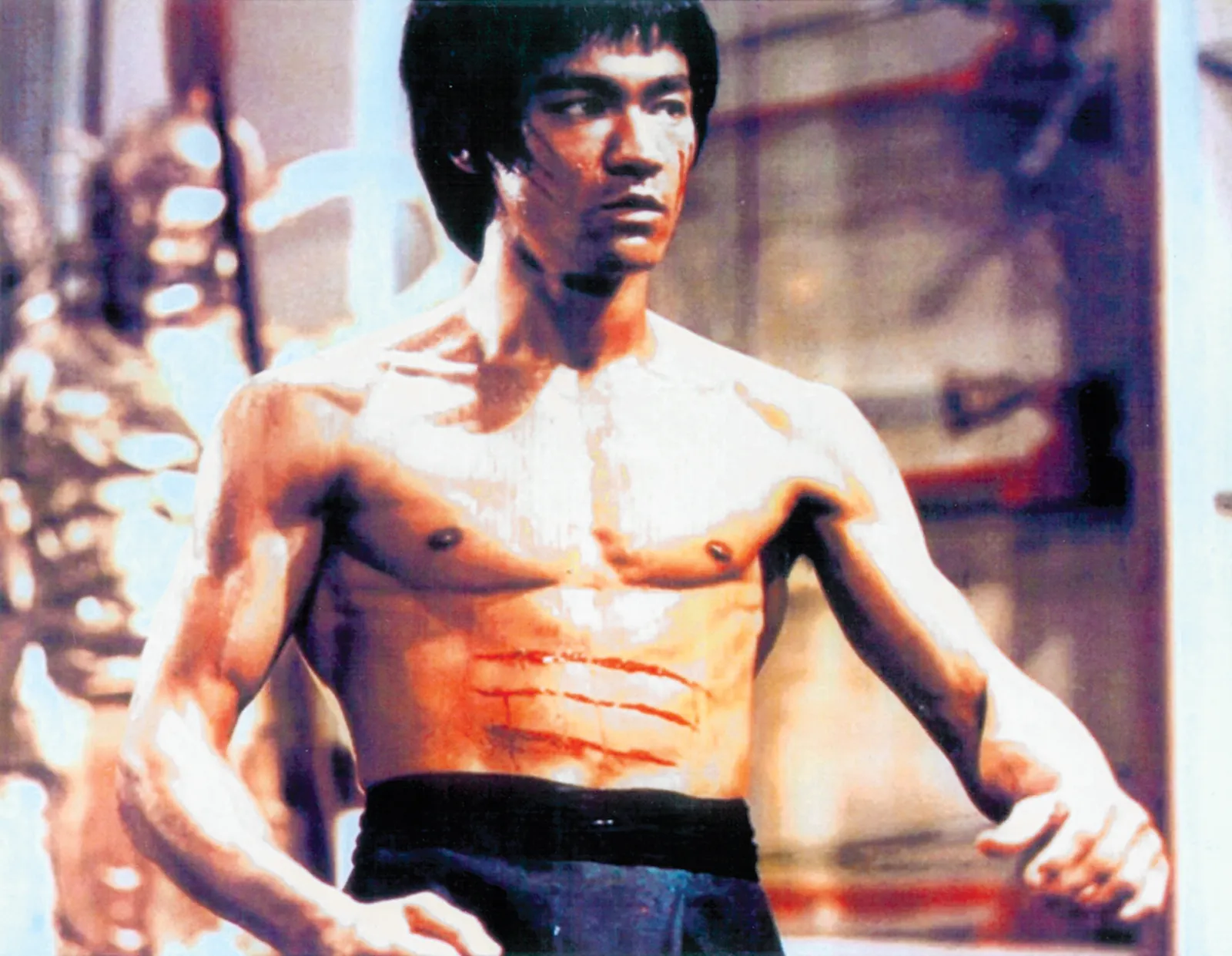 Bruce Lee
While this famous Kung Fu star didn't earn a degree from UW, Bruce Lee did attend the school to study drama and philosophy. Known for his notable roles in martial arts movies, Bruce Lee was a master of Chinese Kung Fu and is easily recognized in multiple movies.
Lee died in 1973 at the young age of 32, with a much too brief career in the industry.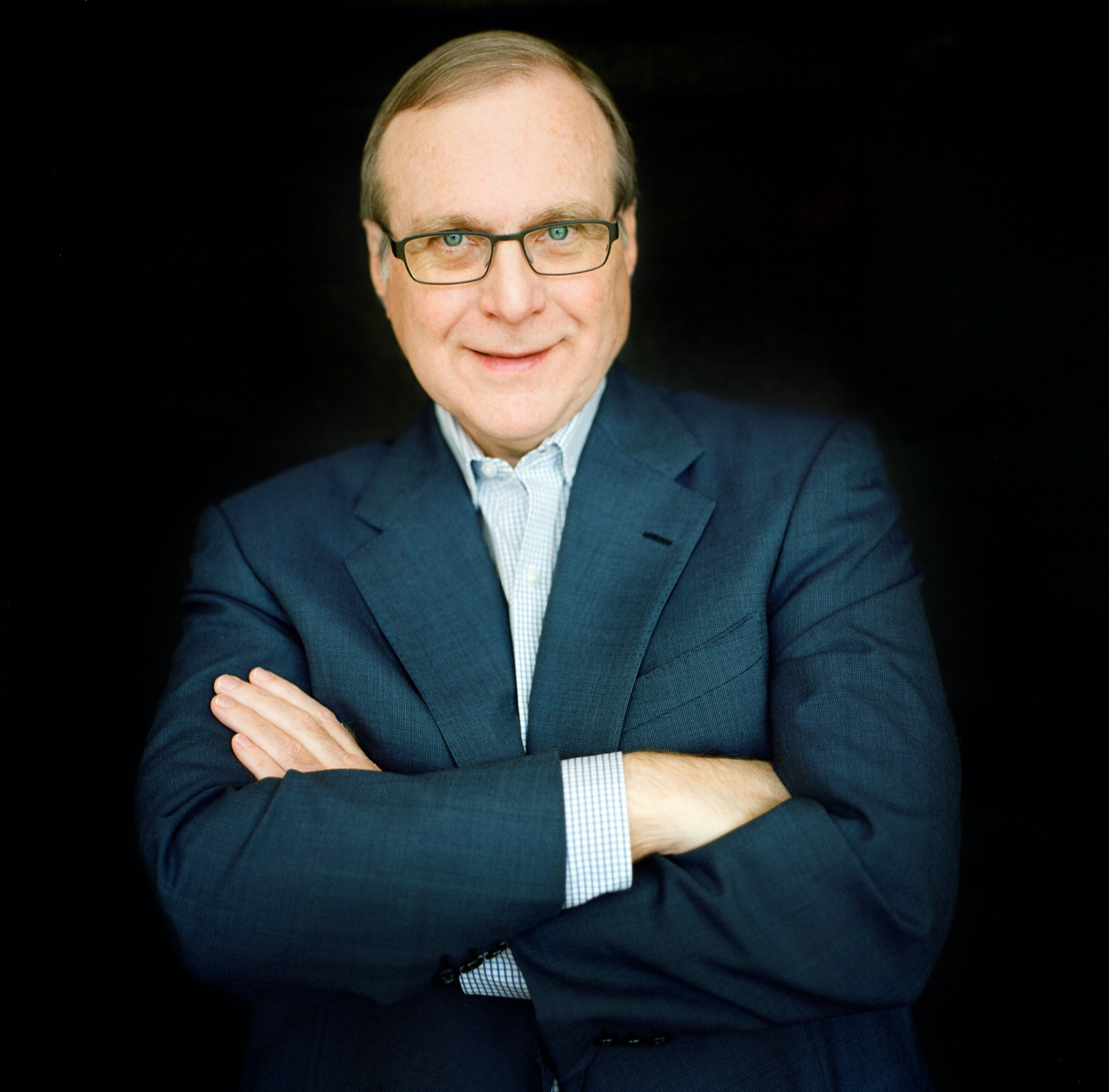 Paul Allen
Paul Allen was another co-founder of Microsoft and a former student at UW. Allen left the university before graduating to pursue his business ventures. He later donated millions of dollars to support the university and established the Paul G. Allen School of Computer Science and Engineering.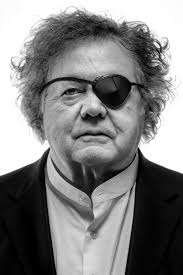 Dale Chihuly
Blown glass is the preferred way that artist Dale Chihuly uses his skill. This American glass sculptor and entrepreneur earned a degree in interior design from the University of Washington in 1965 and then started experimenting with glass blowing.
He is well known for his ability to create large-scale glass installations full of color and shape. Many of his ideas test the limits of glass in their sheer size and style, while other installations seem to defy gravity with their ability to hold the artist's unique and creative pieces.
While he has plenty of pieces in what would be considered normal spaces, like museums and galleries, Chihuly has pushed the envelope when it comes to how people interact with glass. Many of his public exhibitions feature glass in the most unusual outdoor spaces, from Montreal to Venice to Jerusalem.
Kelsey Plum
Kelsey Plum is a professional basketball player who was the all-time leading scorer in NCAA Division I women's basketball history. Plum played college basketball for the University of Washington and was drafted first overall in the 2017 WNBA draft.
Emily Compagno
As a well-known legal analyst on Fox News Channel, Emily Compagno uses her degree in political science from UW every day. She practiced law after her graduation and also was an NFL cheerleader. She is frequently seen on Fox News Channel weighing in on issues regarding the law and sometimes professional sports.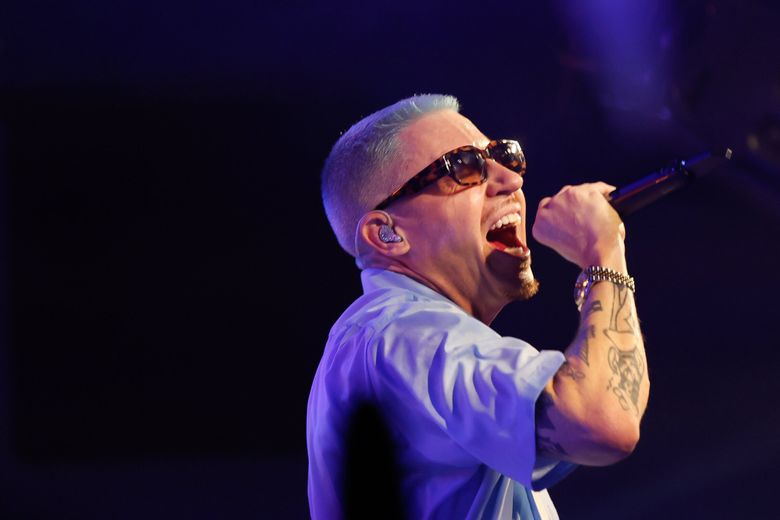 Macklemore
Macklemore is a Grammy Award-winning rapper and songwriter who attended the University of Washington. He studied at the university's School of Music and later became one of the most successful hip-hop artists in the world.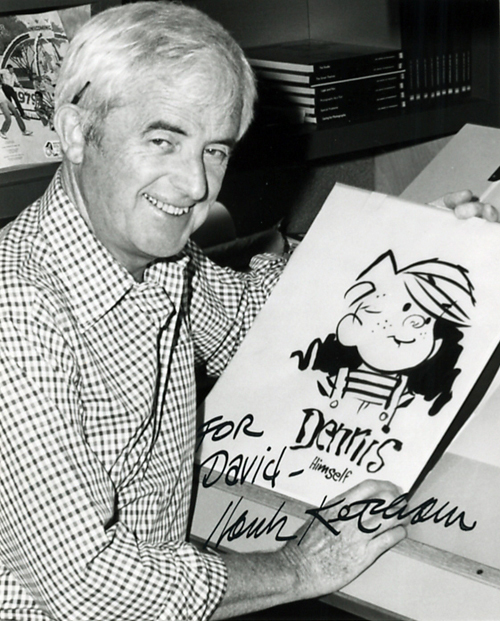 Hank Ketcham
Famous cartoonist Hank Ketcham is a household name due to his well-known comic strip "Dennis the Menace." Ketcham attended the University of Washington after graduating from high school but soon after dropped out.
He wrote and drew his comic strip from 1951 to 1994, making "Dennis the Menace" a household name for anyone who needed a chuckle. Ketcham died in 2001.
Marc Benioff
Marc Benioff is the CEO and co-founder of Salesforce, one of the largest cloud computing companies in the world. Benioff attended the University of Washington and later went on to work for companies like Apple and Oracle before co-founding Salesforce.
Gary Locke
Gary Locke is a former governor of Washington and the first Chinese American to be elected as governor in the United States. Locke attended the University of Washington and later served as the US Ambassador to China.
Linda Buck
Linda Buck is a Nobel Prize-winning scientist who attended the University of Washington. Buck won the Nobel Prize in Physiology or Medicine in 2004 for her work on the olfactory system.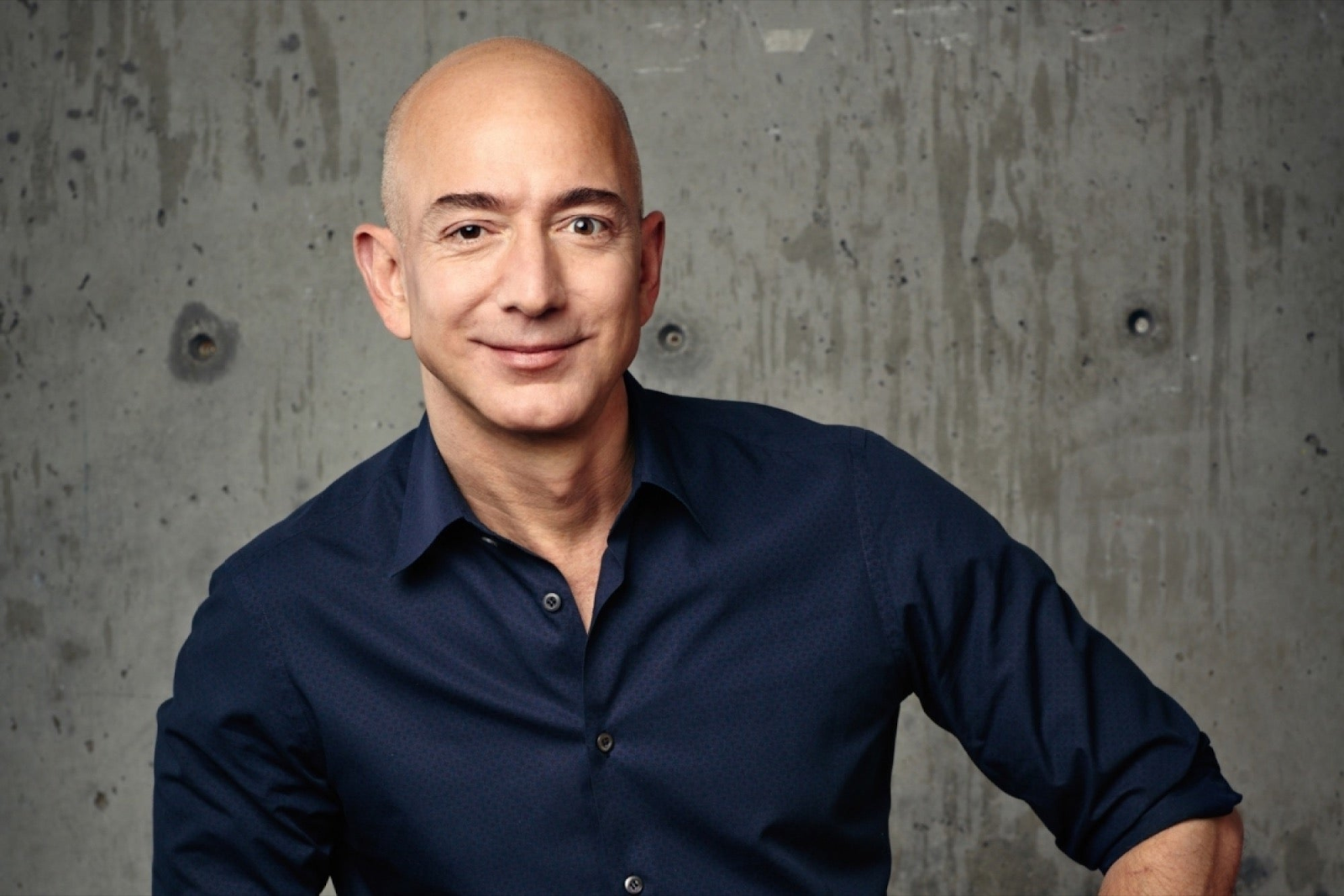 Jeff Bezos
Jeff Bezos is the founder and former CEO of Amazon, one of the largest e-commerce companies in the world. Bezos attended the University of Washington and graduated with degrees in electrical engineering and computer science. He has donated millions of dollars to support research and education at UW and established the Bezos Center for Neural Circuit Dynamics at the university's School of Medicine.
Pramila Jayapal
Pramila Jayapal is a US Congresswoman representing Washington's 7th Congressional District. Jayapal attended the University of Washington and later worked as a civil rights activist and community organizer before entering politics. She is known for her advocacy on issues such as immigrant rights, healthcare, and social justice.
Richard Sherman
Richard Sherman is a former NFL cornerback who played for several teams during his career, including the Seattle Seahawks. Sherman attended the University of Washington and played college football for the university.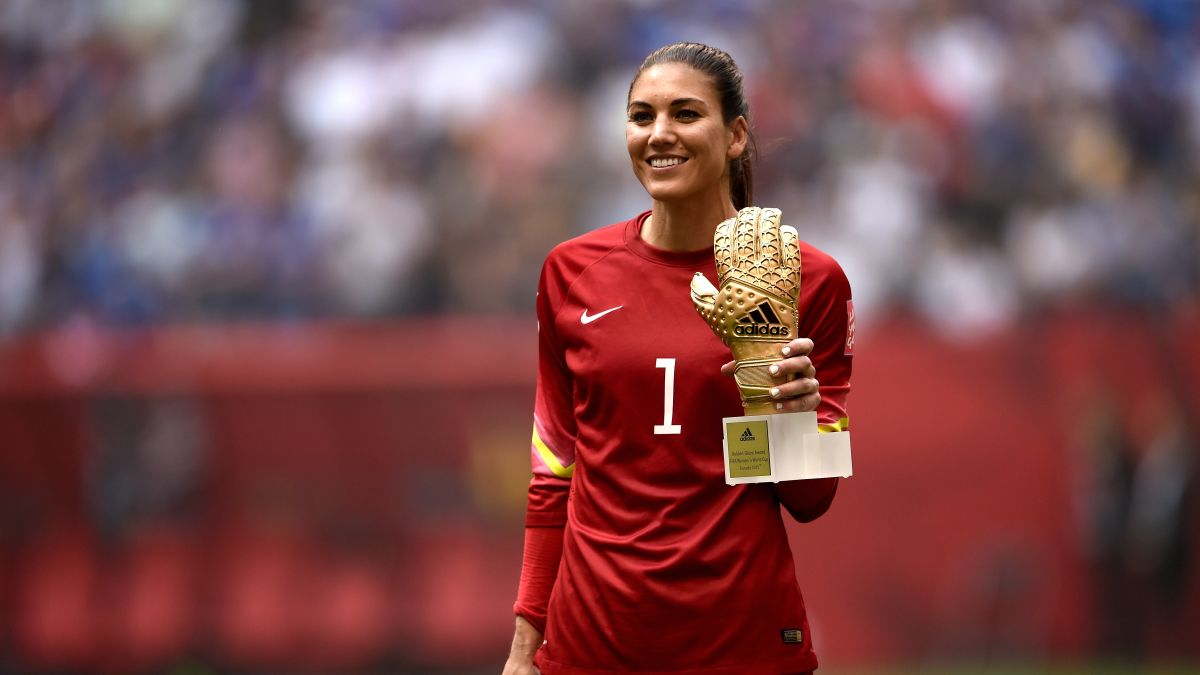 Hope Solo
The UW athletic program is strong and produces high-quality athletes who go on to play professional sports around the world. One of these athletes includes Hope Solo, who played soccer for the Huskies and then moved on to play for the Seattle Reign.
Solo also played in the Olympics and the World Cup, representing the United States as a talented goalkeeper.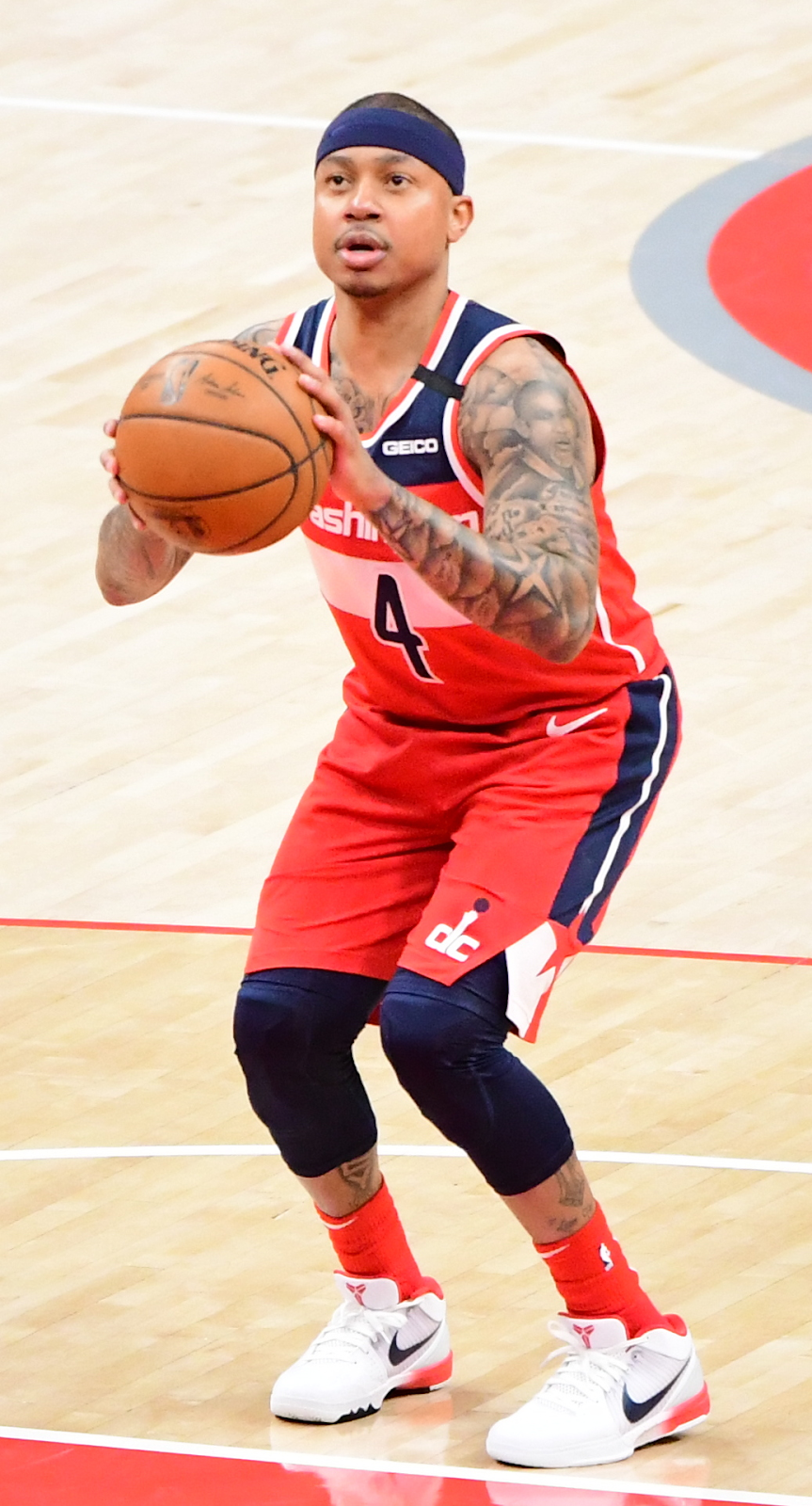 Isaiah Thomas
Known for his tenacity and ability to score points on the basketball court, Isaiah Thomas has enjoyed a great career as a professional athlete. He attended UW from 2008 to 2011 and was selected for the Pac-10 all-conference three times.
While Thomas was the last pick of the 2011 NBA draft, he has proven his worth and is known as one of the best players to perform under pressure for multiple NBA teams. His career as a UW Husky set the stage for his success in the NBA currently.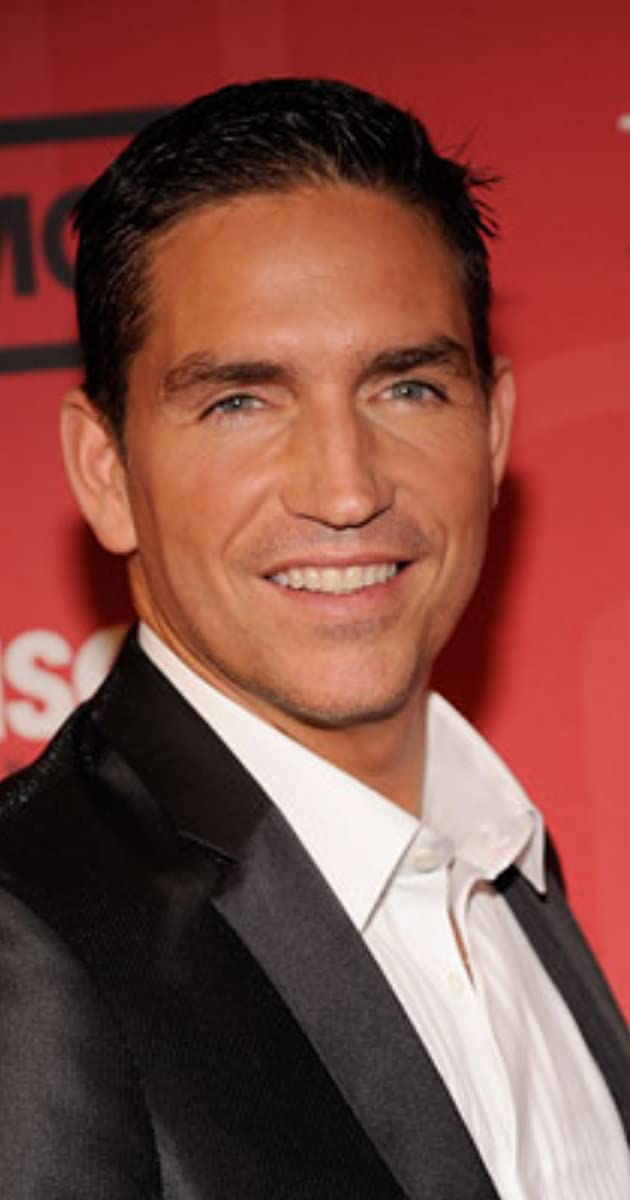 Jim Caviezel
While this actor has starred in many shows, Jim Caviezel is best known for portraying Jesus Christ in the film "The Passion of the Christ" in 2004. He attended UW in 1990 and was most interested in a basketball career before a foot injury turned his attention towards acting instead.
He worked on shows like "The Wonder Years," "Murder, She Wrote," and "Angel Eyes." Most recently, he starred in the TV series "Person of Interest."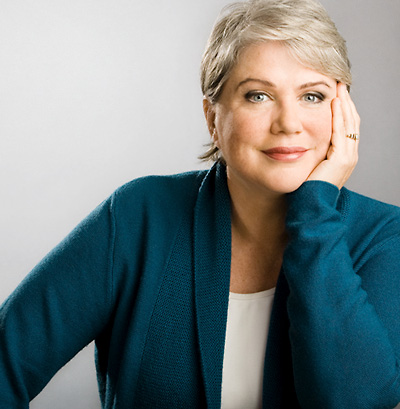 Julia Sweeney
With a double major in European history and economics, the stage is one of the last things Julia Sweeney ever contemplated. However, this UW grad went on to make her mark in the entertainment industry, with one of her first jobs being as a cast member on "Saturday Night Live" from 1990 to 1994.
She recently worked on the show "Shrill" and worked as a consultant on seasons of "Sex and the City" as well as "Desperate Housewives."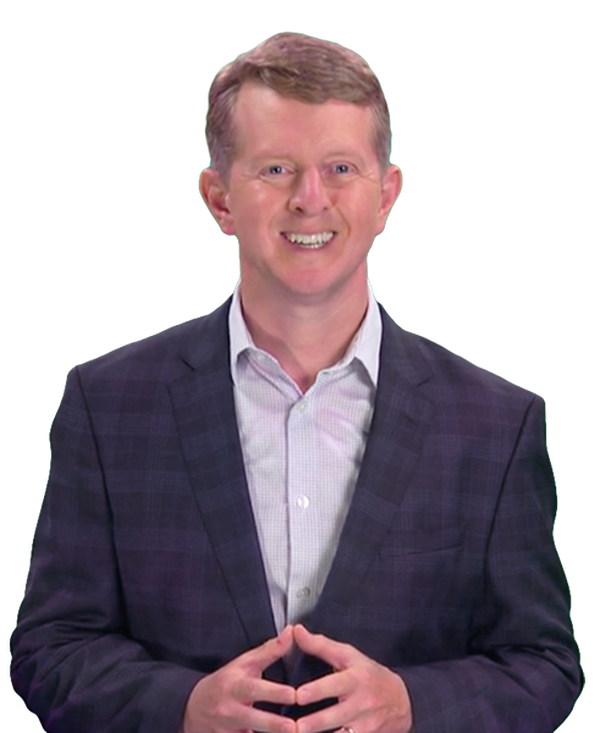 Ken Jennings
"Jeopardy" star Ken Jennings attended the University of Washington as a freshman before heading off to Brigham Young University in Utah. He is well known as one of the most successful contestants ever on the quiz show, winning 74 games in a row. Jennings has gone on to guest host "Jeopardy" as well as become the modern face of trivia. His total winnings on the show exceed $4 million.
Jennings worked as a software engineer before appearing on the game show and has since written books and is a guest expert on other game shows as well.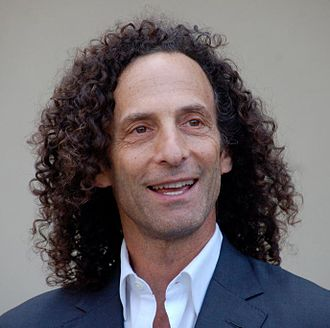 Kenny G
As one of the most famous modern saxophonists of our time, Kenny G started his career on stage at the University of Washington. Born Kenny Gorlick, he performed his first jazz solo while attending UW and earned a degree in accounting in 1978.
Kenny G has sold more than 71 million records globally during his career and is touted as one of the best-selling artists of all time.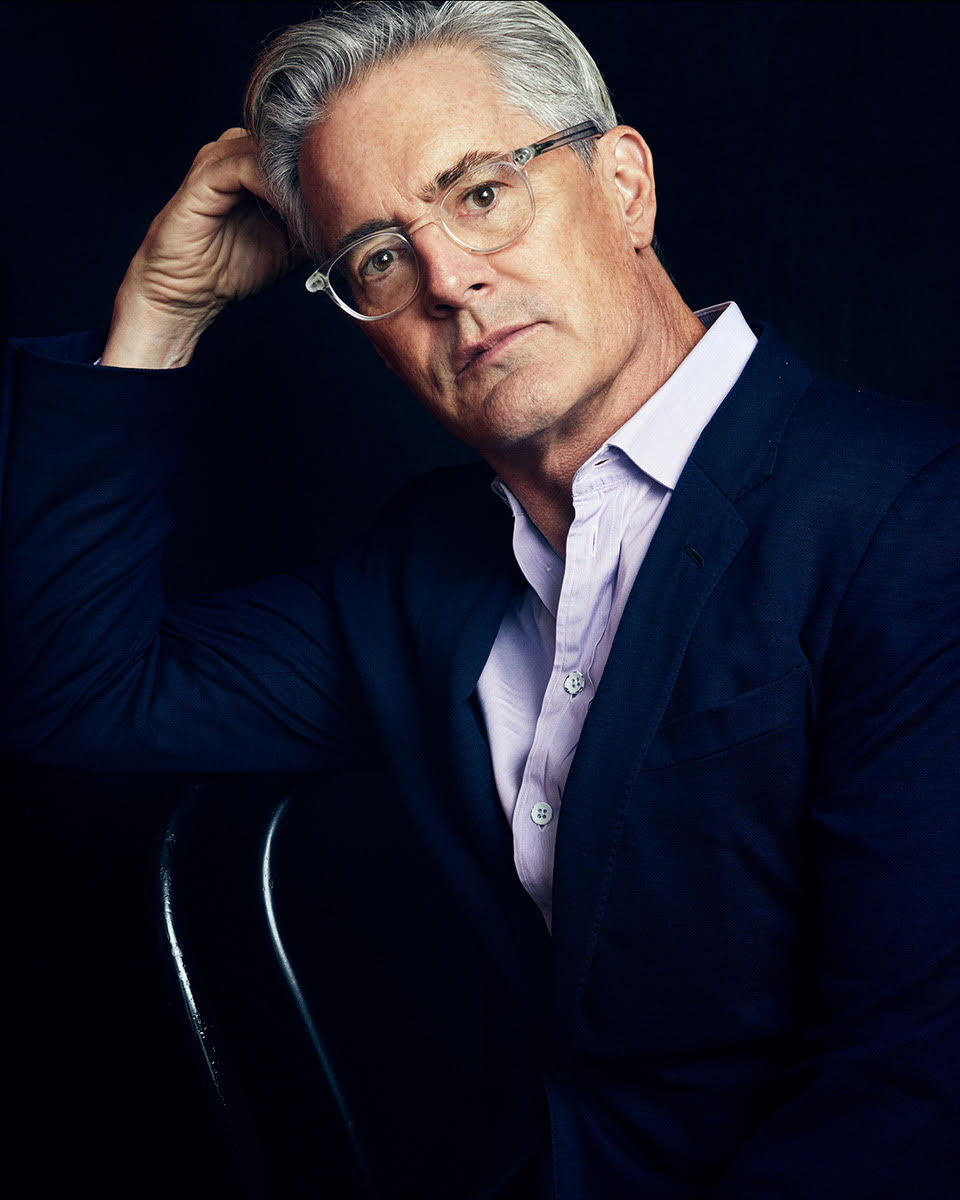 Kyle MacLachlan
Another actor who stems from the UW stage is Kyle MacLachlan, mostly known for his work on "Sex and the City," "Desperate Housewives," and "How I Met Your Mother." MacLachlan graduated from the University of Washington in 1982 and is one of the most well-known actors to call UW an alma mater.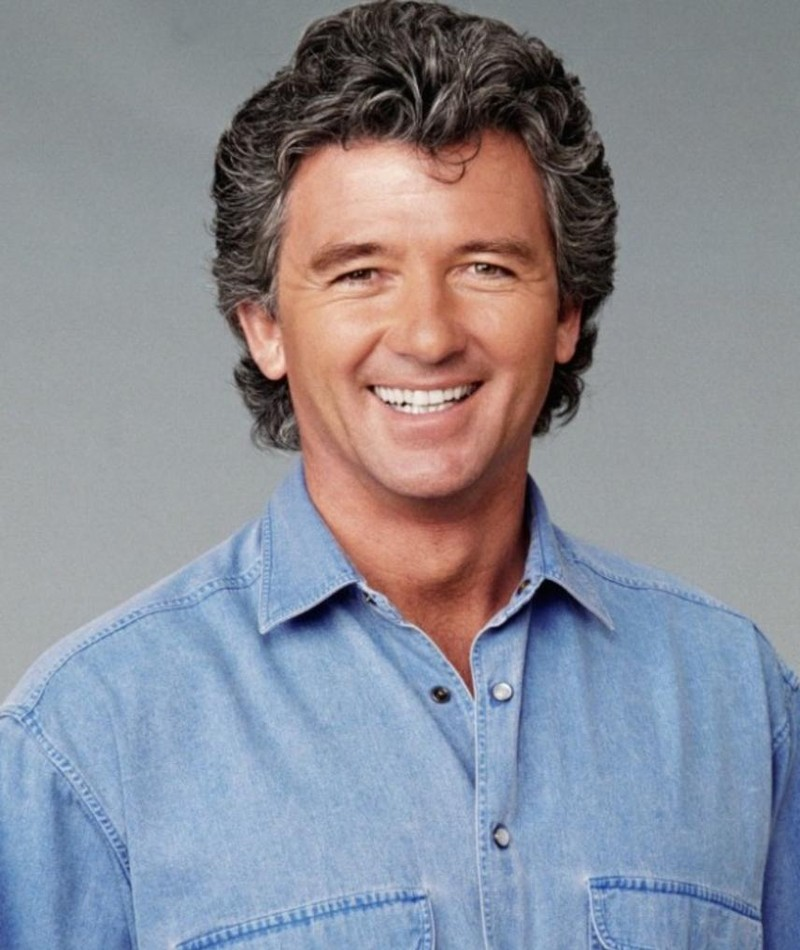 Patrick Duffy
Another Husky actor, Patrick Duffy, found success on the small screen after graduating from UW in 1971. Duffy starred in the TV series "Dallas" for 12 years and then moved on to produce, direct, and act in the sitcom "Step by Step."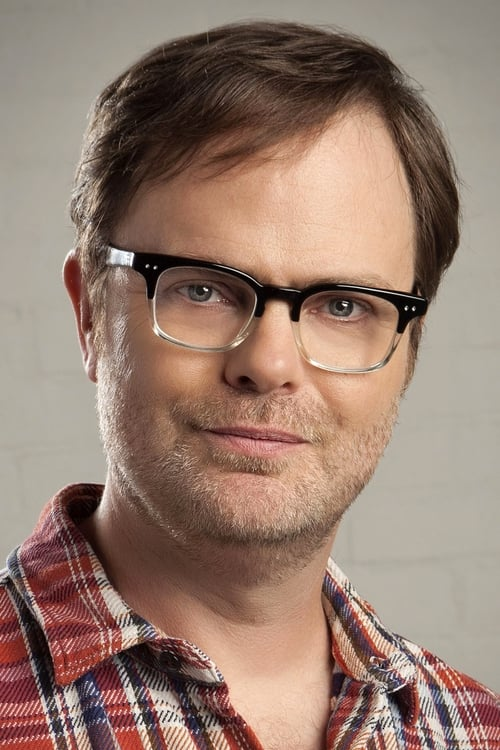 Rainn Wilson
As one of the most famous characters from the hit TV show "The Office," Rainn Wilson earned his degree in drama as a UW Husky in 1986. His off-beat and quirky character, Dwight, made Wilson a household name with plenty of recognition during and after the show ended. Wilson also starred in numerous other shows, including "Six Feet Under," "Backstrom," "Utopia," and "Mom."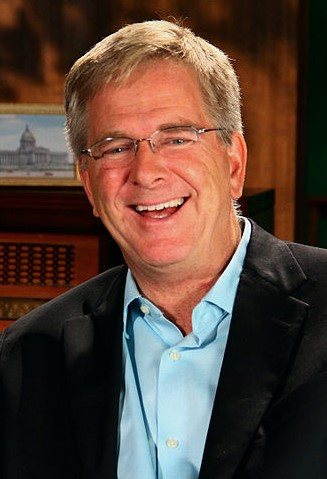 Rick Steves
As a famous travel writer and television personality, Rick Steves can often be heard on the radio encouraging others to visit other countries and cities that are off the beaten path. Steves hosts the radio show "Travel with Rick Steves" and has a TV show, "Rick Steves' Europe," on public television. He graduated from the University of Washington in 1978 with a degree in European history and business administration.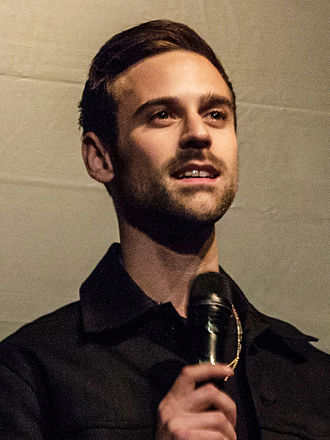 Ryan Lewis
As an American DJ, rapper, and songwriter, there is almost nothing in the music industry that Ryan Lewis doesn't do. He is a friend of Macklemore and produced, recorded, mixed, and engineered the duo's most successful songs like "Thrift Shop" and "Same Love." Lewis graduated from UW in 2009.
Lewis has also spent time as a graphic designer, music video director, videographer, photographer, and record producer during his career.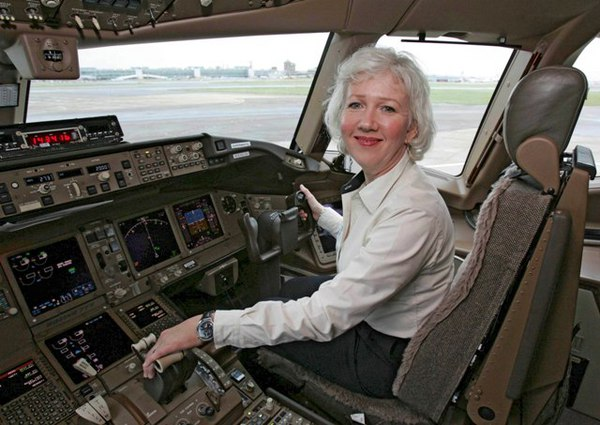 Suzanna Darcy-Henneman
While you may not know her name, Suzanna Darcy-Henneman is famous in her own right. She earned a degree in aeronautical engineering from UW in 1981 and became the first woman test pilot at Boeing. Darcy-Henneman also set a world record for flying the longest commercial jet flight in 2005 when she flew from Hong Kong to London — a distance of over 12,000 miles.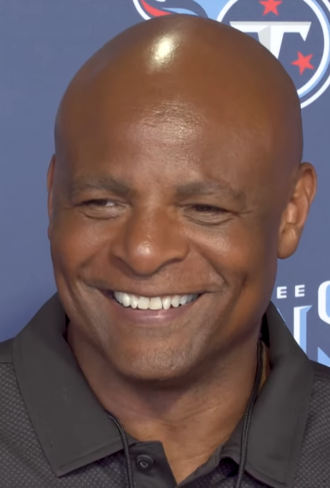 Warren Moon
The Huskies football team enjoyed the talent of Warren Moon in 1978 when the team won the Rose Bowl and the Pac-8 title. Moon went on to play in the NFL and was the first quarterback to throw for 5,000 yards in one professional season. He also was inducted into the Pro Football Hall of Fame in 2006.
Moon also spent some time playing for the Canadian Football League and was a broadcaster for the Seattle Seahawks until 2017.
Joel McHale
Joel McHale is an American actor, comedian, and television host known for his sharp wit and charismatic presence. Born in 1971 in Rome, Italy, he rose to fame as the host of the satirical comedy series "The Soup" and for his role as Jeff Winger in the sitcom "Community."
At UW, McHale made it onto the rowing and football teams (although he didn't play in any games!) before graduating with a bachelor's degree in history. McHale displayed his comedic talents in various projects, including stand-up comedy specials and appearances in films like "Ted" and "Spy Kids: All the Time in the World." McHale's quick humor and charming personality continue to entertain audiences today.
Anna Faris
Anna Faris earned her UW degree in English literature in 1999. Faris is an American actress, comedian, and producer known for her versatile performances and comedic talent. Born in 1976 in Baltimore, Maryland, she gained popularity for her roles in comedy films such as the "Scary Movie" franchise and "The House Bunny."
Faris has showcased her acting range in both comedic and dramatic roles, including her critically acclaimed performance in "Lost in Translation." She has also made her mark in television with her lead role in the sitcom "Mom." With her infectious charm and comedic timing, Anna Faris continues to captivate audiences with her delightful and entertaining performances.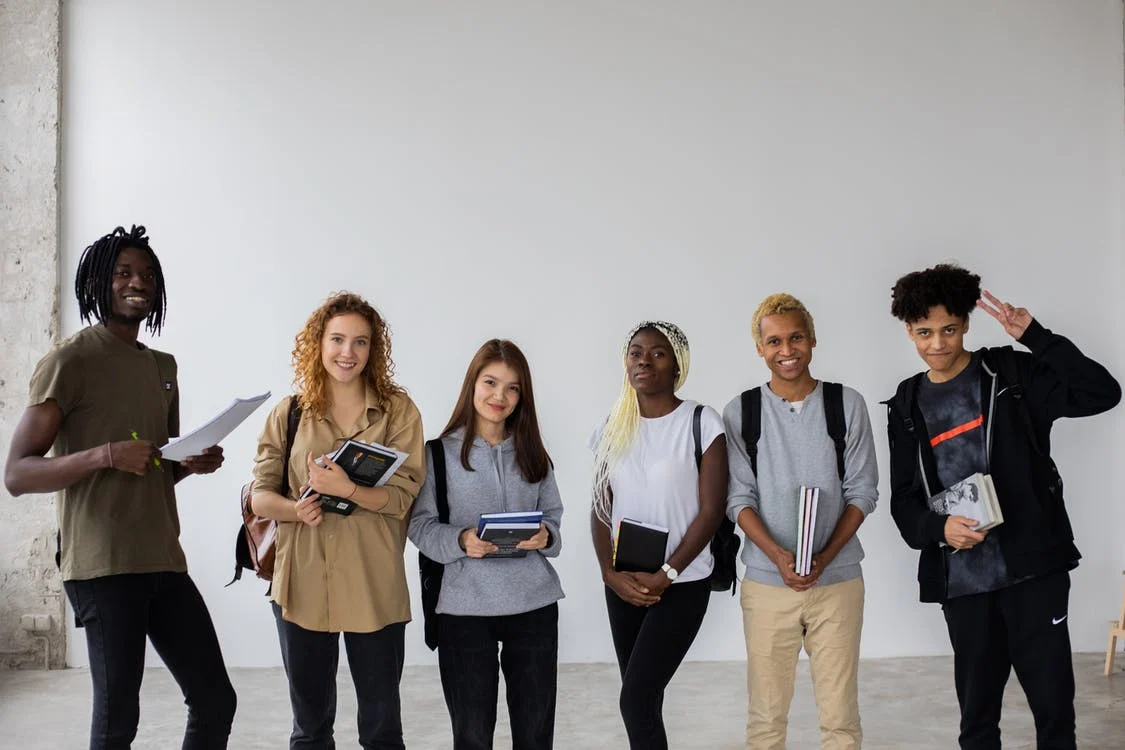 Famous University of Washington alumni
Plenty of famous actors, politicians, authors, and athletes have all called the UW campus home at one point in their lives. While many went on to achieve great things, it is interesting to note that more than a few received a degree in a field that they are not well known for.
These notable University of Washington alumni earned their degrees and then followed their hearts in a career that may or may not have been what they studied at all. This is one of the reasons why the area around the university is popular among young professionals.
It is comforting to know how many UW graduates went on to do great things after graduation. They walked the same halls as you and enjoyed the natural beauty of the Pacific Northwest that you pass by every day. They may even have lived in a UW housing complex near your own if you're seeking accommodation near University of Washington.
Attending the University of Washington, either as a Washington state resident or from out of state, allows you a high level of education with plenty of notable alumni who have made a lasting mark on the world. What's holding you back from becoming one of the UW greats?