Hosting a Friendsgiving could seem like a daunting task but it's actually quite fun. With Thanksgiving quickly approaching, it is the perfect opportunity to get all your roommates or close friends together.
You can catch up on their lives while enjoying yummy food. Typically, Friendsgiving celebrations are a few days before Thanksgiving given that many people will be spending time with their family on the actual holiday. Speaking from personal experience, Friendsgiving is a ton of fun!
Food
The first task to check off of your Friendsgiving planning list is establish who is bringing what dish and when the event will take place. You can opt to do a traditional Thanksgiving meal or go in a completely new direction if you prefer. Traditional Thanksgiving foods of course include mashed potatoes, turkey, stuffing, green bean casserole, cranberry sauce, and other dishes.
You can either cook the meal all together with your roommates or have everyone be responsible for bringing an individual dish. If you want to go a completely different direction with your Friendsgiving, you can opt for a themed night like BBQ/Southern, Italian, or Chinese cuisine. If some of your friends aren't meat eaters then those options could hit home for you!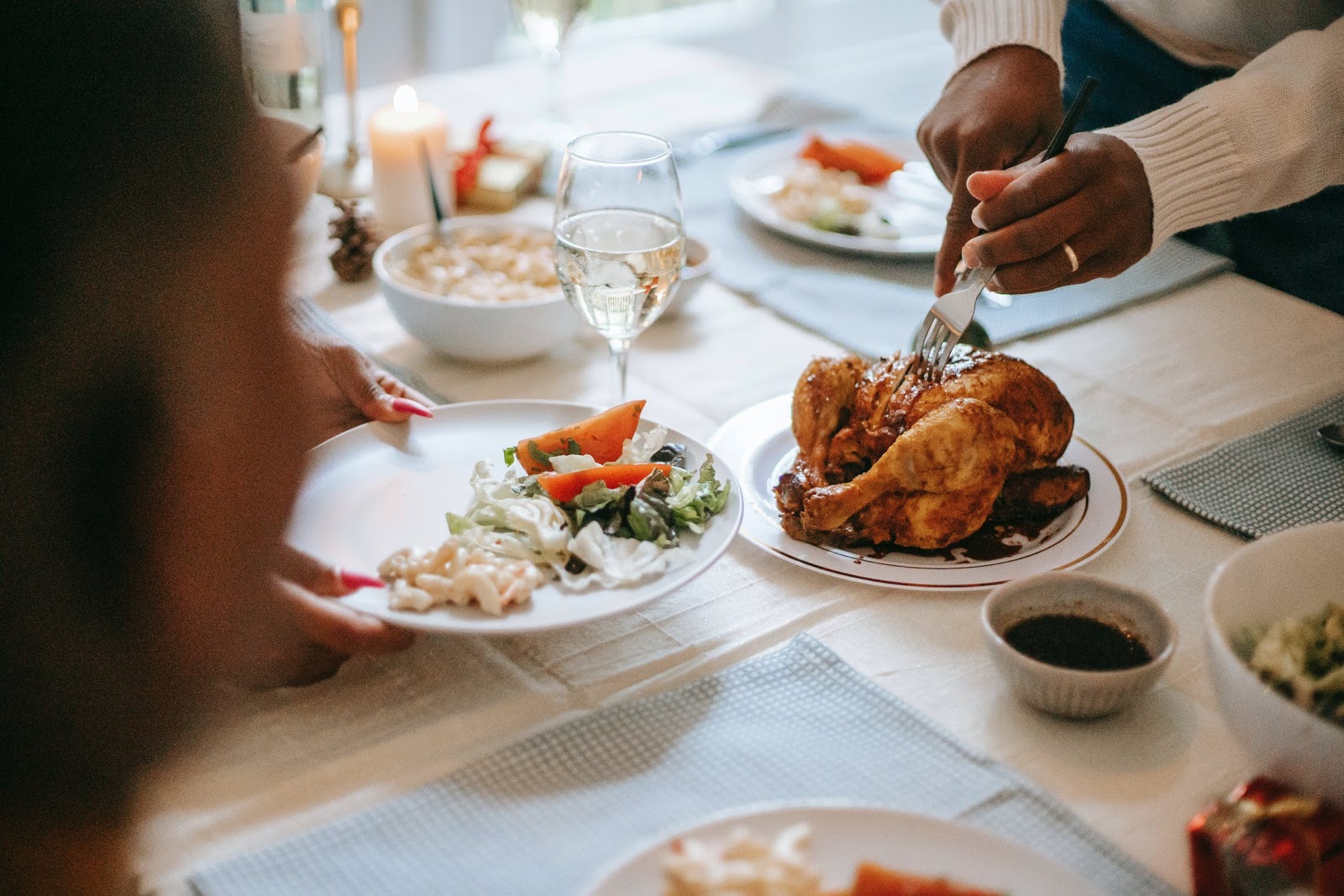 Decor
Decorating the table is the next big aspect of hosting an amazing Friendsgiving. Traditional decor can range from plaid tablecloths to fancy place settings. You can also make your guests cute name tags that are attached to their utensil set. If you're looking for inexpensive decor options, Target or Amazon has got you covered.
If you're willing to splurge, stores like Etsy and Crate and Barrel have nice options as well. Make sure your decor all cohesively goes together and even encourage your guests to bring their own items that they feel would match. I would suggest making a Friendsgiving mood board and sending it out into your group chat so that your guests can provide their feedback!
Reflecting and Showing Gratitude
Another key to hosting your own Friendsgiving is to plan out time to take a walk. This is a very underestimated step in the process of hosting. Taking a walk is so relaxing and necessary after a big meal. There is nothing like taking in some fresh air and getting your blood pumping after a big slice of Pumpkin pie.
Usually on my walks, it gives me a moment to reflect on life. If you're with your friends, all of you can take turns reflecting on major turning points throughout the year; ask your friends to "tell us something that stuck out to you from this year." After a year like 2020, there is a lot to think back on and learn from.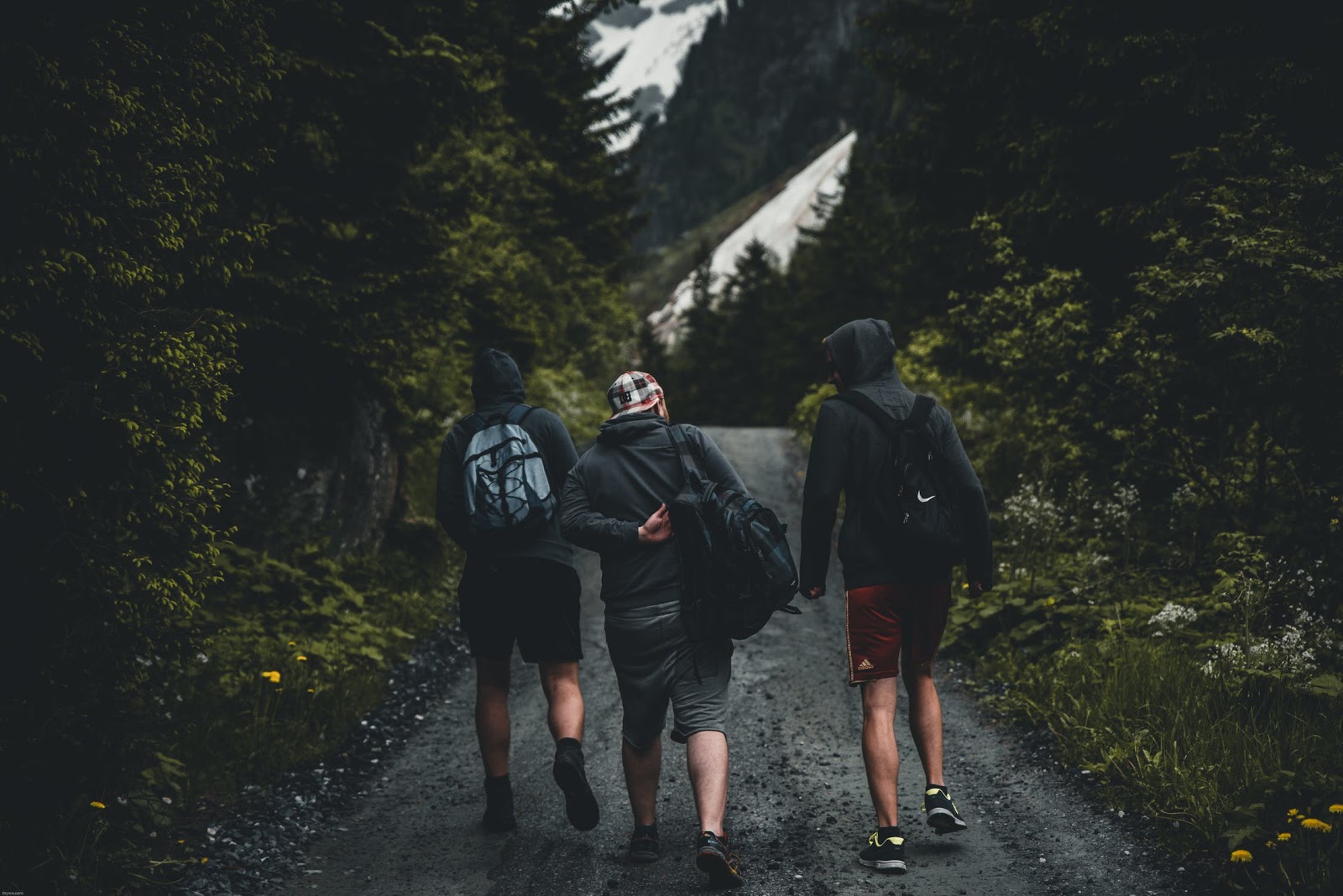 Your Guests
Living with roommates provides you with the opportunity to not only have life long friends but friends that will host a Friendsgiving with you! If all of you are not traveling home for Thanksgiving, planning a bonding event like Friendsgiving is even more vital.
Especially if any of your roommates are international students, they may not have the option of going home for the holidays. You don't want any of your roommates to feel alone this Thanksgiving.
Companies like Tripalink offer you a way to easily find like-minded roommates who can be your support system. Tripalink has various co-living spaces all over the country to suit your needs. Whether you're a student or a young professional, they will do everything in their power to ensure that you are happy with your roommates and enjoying your apartment rental.
Tripalink is currently holding a Friendsgiving contest where they are giving away five $25 gift cards from Postmates! In order to enter, post a photo or video of yourFriendsgiving celebrationon your Instagram story and tag @tripalink and hashtag #tripalinkthanksgiving. They will be announce the winners on Instagram December 1st.