If you have a furry friend as your companion, then you know finding an apartment that welcomes you both can sometimes be a hassle. Luckily, pet-friendly rentals are not an impossible find, and knowing what to look for can make the search easier.
As someone with two crazy but lovable cats, living without them by my side is non-negotiable. Happily, I am here to tell you keeping your fur-baby close by, in a place that feels like home, can become a reality with these pet-friendly rental tips!
Greenspace Neighborhoods with Room to Roam
Searching for the perfect place when you have a dog versus cat will look a little different. Your outside space is nearly as important as the inside space when scouting out your next apartment. You will want to choose a neighborhood with plenty of parks and defined sidewalk space for those daily walks.
Observe the area around your possible new rental and notice whether it is a dog-friendly neighborhood. Are there smiling neighbors walking their pups and available dog parks? If so, then you are in the right place for both you and your pup.
Low Maintenance Flooring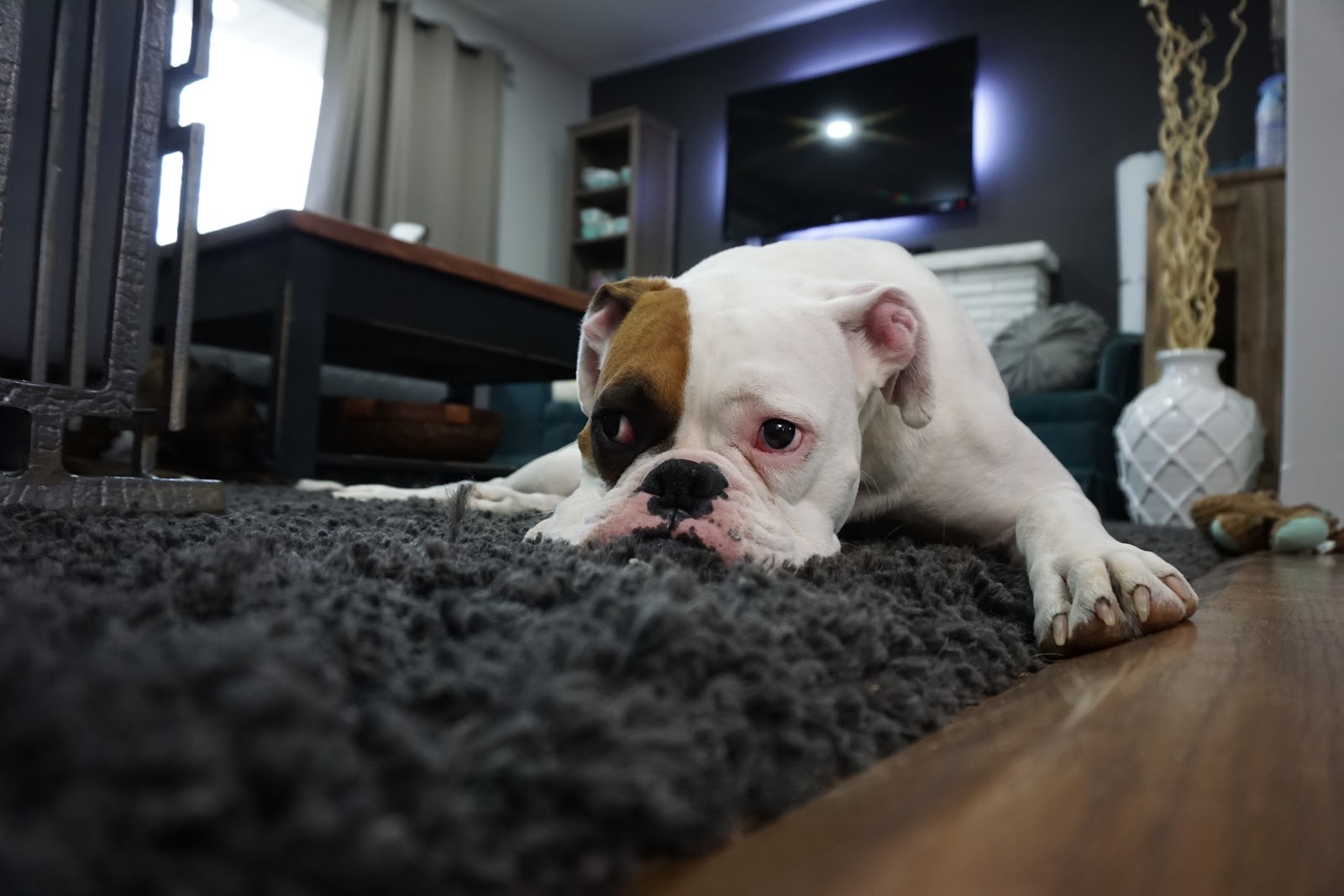 Even with a fully trained pet, dogs can track in mud and dirt after outdoor adventures, and cats are infamous for tracking kitty litter just about everywhere they go. For these exact reasons, it is essential to consider the flooring when searching for a pet-friendly apartment.
Although carpeting can be workable, it will take extra maintenance. Investing in a good vacuum will be a given. As for any carpet damage, you'll be on the hook for any tears or stains caused by your furry companion. If you want to make things easier, look for hardwood, linoleum, or tile flooring.
These are preferred choices and simpler to clean and provide less worry for wear and tear. One thing to keep in mind, wood laminate floors are scratch-prone, so be sure to keep your pet's nails trimmed and neat!
Pet Deposits, Pet Fees and Pet Rent
It is not unusual for landlords and apartment communities that allow pets to require a host of additional fees incurred by you, the pet owner, and renter. This can include a Pet Deposit, a refundable one-time fee, ranging somewhere between $200 and $600.
There is also a Pet Fee, which is similar to the Pet Deposit but is non-refundable. It is also not unusual to pay in addition to your monthly base rent, a rent increase "pet rent" charge ranging from $10 to $50 per month. These fees are put in place to cover any potential damage your furball may cause to the property.
It is important to ask about these fees upfront, as many times these are not initially noted in apartment listings and advertisements. In other words, make sure you read the fine print.
Best Breeds for Apartments
While small dogs are always the first to come to mind, some specific breeds are better for apartment dwelling than others. Here are a few to consider, and one that may surprise you!
The Bichon Frise: If you are searching for a hypoallergenic breed, this super-smart pup may be the one. They take to training well, give loads of affection, and live for sitting in your lap.

The Greyhound: This large and lanky breed may not seem like a suitable choice, but they are actually an excellent option. They are available for adoption from race tracks after they retire. Although they do enjoy their outdoor time when indoors, they are lazy and love to nap.

The French Bulldog: This popular breed has long been a favorite, dating all the way back to the 18th century by Parisians. A brisk walk each day keeps the French Bulldog happy and in shape. They rarely bark, which makes them a spot-on fit for apartment dwelling.
Furnished Apartments For You and Your Pet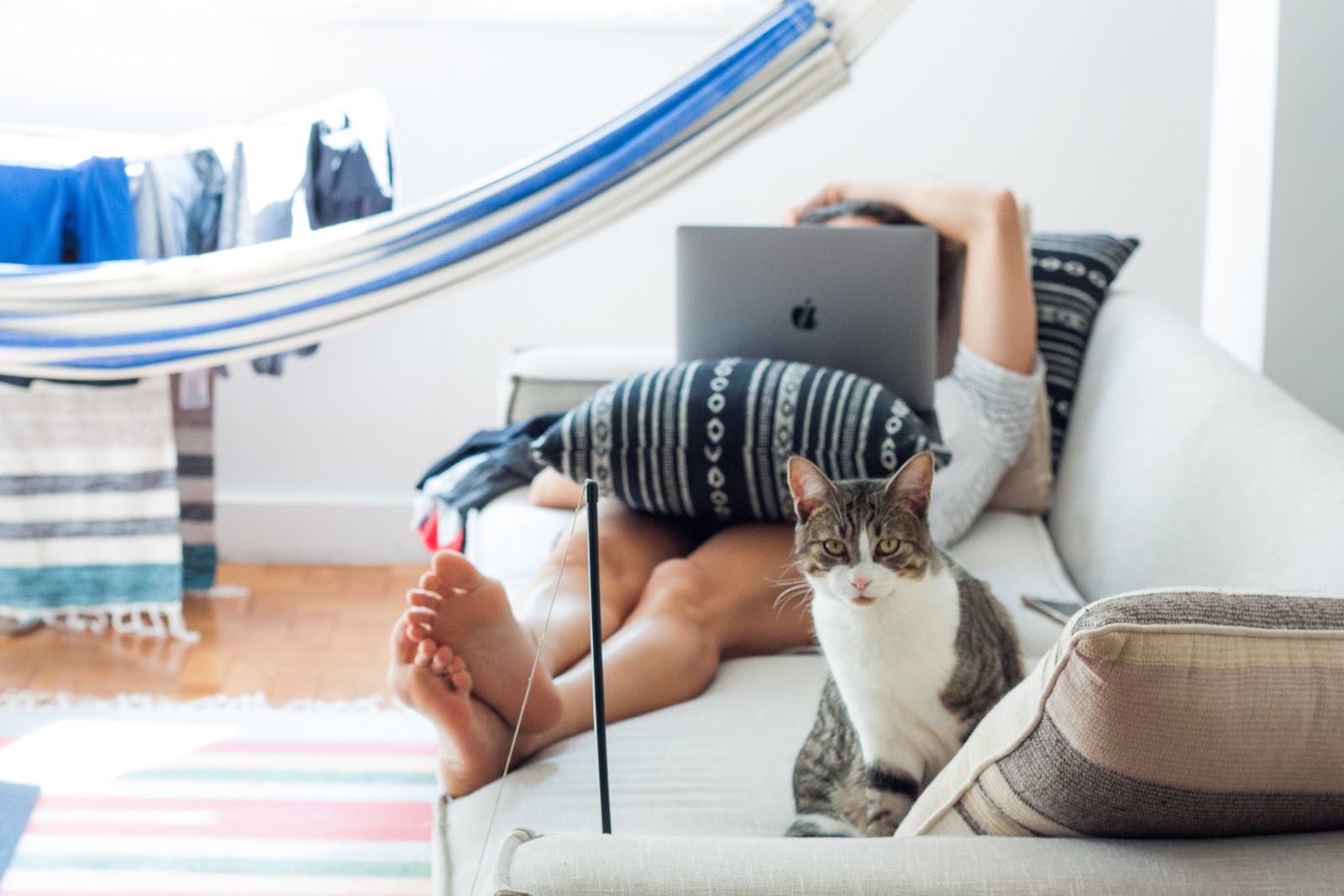 If you are in the market for a furnished apartment that will accept you and your furry companion with open arms, then you are in luck. A healthy number of pet-friendly apartment communities provide furnished options. This is a wonderful choice for those that want to simply unpack their boxes and settle in with their best fur buddy.
That said, you can most likely expect the previously mentioned pet fees and pet deposits to apply here as well. In these instances, keep in mind that the furniture is an added risk in addition to the incurred normal wear and tear of a pet on an apartment's surroundings (i.e., floors, walls, etc.). Be sure that your pet is well trained and ready to live in a furnished space, or else that refundable deposit may not find its way back to you.
Scout Space for Your Pet's Stuff
When looking for an apartment rental, it is easy to forget that you share the space not just with your pet but with your pet's stuff. While scouting apartment layouts, examine potential areas for Fido's favorite playthings, storage for his favorite foods and treats, and a place for his water and food dish where you won't be tripping over it.
Is there a corner for his favorite overstuffed pet bed? If you have a furry friend prone to fits of zooming around the apartment (calling all cat owners!), you will want to make sure there is some space for them to stretch and move. You don't need a palace, but you do need a comfortable space that gives you both a little wiggle room.
With these tips, there is no doubt you will achieve success when searching for the perfect apartment for you and your favorite furball.
And if you are looking for a new place to live, your search may be a little easier! Tripalink offers pet-friendly options to renters in some of their apartment locations in LA, Irvine, Seattle, Tucson, Philadelphia, and Pittsburgh. These Tripalink units come unfurnished with hardwood floors and include spacious living areas allowing the room needed for both you and your pet. These pet-friendly locations have walkable, greenspace areas too and fit many of the must-haves on this very list!