The University of Southern California (USC) is one of the most prestigious universities in the world, with a long and storied history of producing successful graduates. From actors to politicians, entrepreneurs to athletes, USC alumni have made a significant impact on a wide range of industries and fields. In this post, we will explore the top 10 most famous USC alumni and their contributions to society.
From trailblazing filmmakers to groundbreaking scientists, these individuals have left an indelible mark on the world and continue to inspire new generations of Trojans. Join us as we celebrate the accomplishments of USC's most accomplished graduates.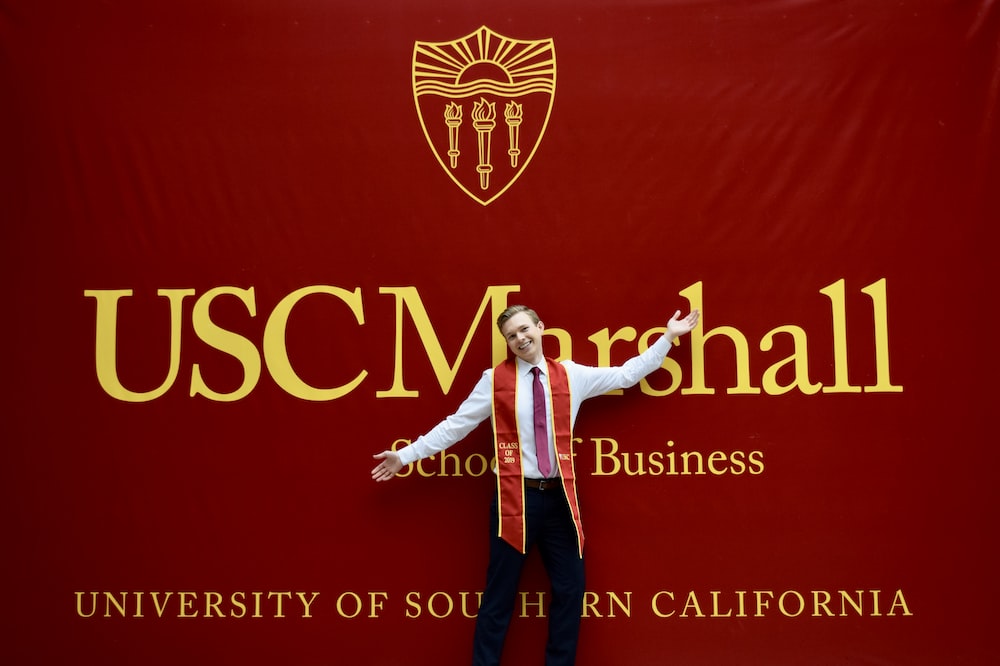 We will delve into their achievements, both in their personal and professional lives, and explore how USC played a role in shaping their journeys. You will get to know about their early years, the challenges they faced, and how they overcame them to become successful.
Additionally, we will examine the ways in which USC's programs and resources helped prepare these alumni for their careers. From world-class academic departments to extensive extracurricular offerings, USC has long been dedicated to providing its students with the tools they need to succeed.
Whether you're a current student, an alum, or simply someone interested in the accomplishments of USC graduates, this post will provide you with an insightful look into some of the most famous and accomplished alumni to come out of this illustrious institution. Let's dive in and celebrate the remarkable achievements of USC's brightest stars!
USC's Notable Alumni
With the success of the School of Cinematic Arts, the University of Southern California has graduated famous alumni who have gone on to win Academy and Emmy Awards – much more than any other university in the world – and as of the beginning of 2021, the University of Southern California has awarded degrees upon 29 notable alumni who became billionaires.
But wait, there's more! Who likes sports? Because their Trojan athletes have won 326 medals at the Olympic Games (153 golds, 96 silvers and 77 bronzes), far more than any other university in the United States – as well as this fun fact: USC has the second-highest number of drafted players in the country. Seriously, super impressive.
Famous alumni from University of Southern California include celebrities, athletes and more ranging from John Wayne to Steven Spielberg to OJ Simpson and Reggie Bush. Still, the true question remains: who are the most famous USC alumni in the world? Truth be told, this was quite a challenge simply because of the sheer number of celebrities and famous people to choose from.
In any regard, we made it happen! Welcome to our top 10 list of most famous and notable alumni to attend the University of Southern California in Los Angeles.
Our Top 10 List
#10: John Wayne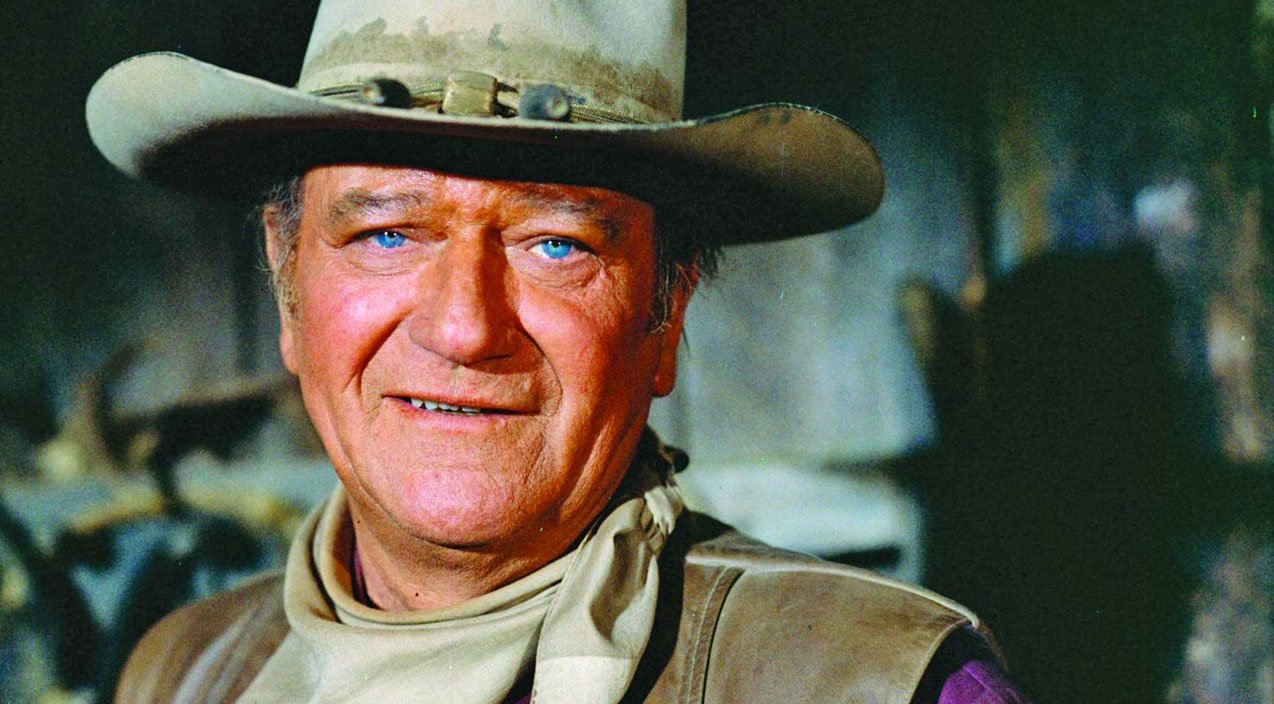 Businessperson, Film Producer
Age: Deceased at 72 (1907-1979)
Birthplace: Winterset, Iowa, USA
Marion Robert Morrison (May 26, 1907 – June 11, 1979), known famously as John Wayne, was an American filmmaker and actor - becoming a notable star through Hollywood's Golden Age, particularly in Western and war movies. His career thrived from the 1920s through the American New Wave, as he performed in 179 television and film creations. He was among the top box-office draws for 30 years, and was selected as one of the greatest male stars of classic American cinema by the American Film Institute.
Wayne was born in Winterset, Iowa, but grew up in Southern California. A football scholarship to the University of Southern California was lost as a result of a bodysurfing accident, and began working for the Fox Film Corporation. He made appearances mostly in small roles, but John Ford's Stagecoach (1939) made Wayne a major star, performing in 142 motion pictures altogether.
He made his last public debut at the Academy Awards ceremony on April 9, 1979 before passing away from stomach cancer two months later. After his death, he was later awarded the Presidential Medal of Freedom, the highest civilian honor of the United States.
#9: Judd Apatow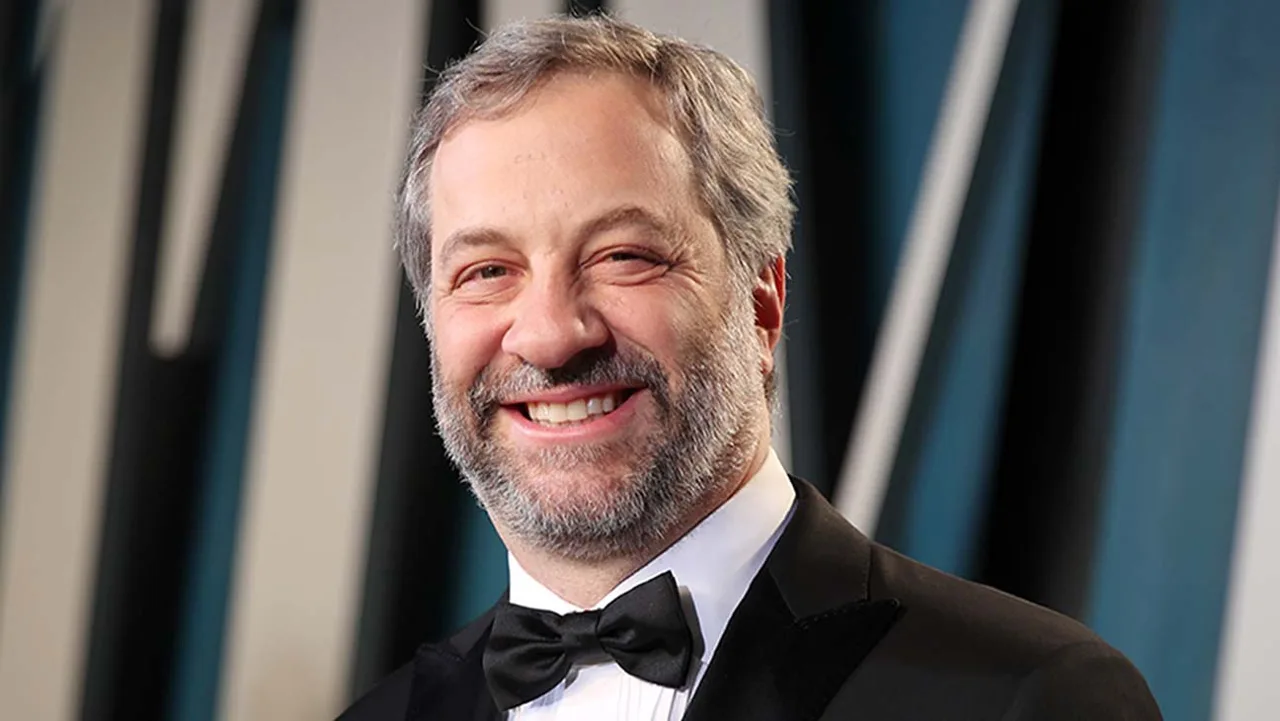 Television director, Comedian
Age: 54
Birthplace: New York, United States of America
Judd Mann Apatow (born December 6, 1967) is an American producer, director, screenwriter, and comedian. Through Apatow Productions, he produced and directed the films The 40-Year-Old Virgin (2005), Knocked Up (2007), Funny People (2009), This Is 40 (2012), Trainwreck (2015), and The King of Staten Island (2020). Apatow also produced the films The Cable Guy (1996), Anchorman: The Legend of Ron Burgundy (2004), Talladega Nights: The Ballad of Ricky Bobby (2006), Superbad (2007), and so much more.
Apatow began performing stand-up comedy at age seventeen, during his senior year of high school. After graduating high school in 1985, he moved to Los Angeles and enrolled in the screenwriting program at the University of Southern California. While at USC, he organized and hosted a number of on-campus "Comedy Night" events - introducing the acts with brief standup routines of his own.
Throughout his career, Apatow received nominations for eleven Primetime Emmy Awards (two wins), five Writers Guild of America Awards (one win), two Producers Guild of America Awards, one Golden Globe Award, and one Grammy Award.
#8: Forest Whitaker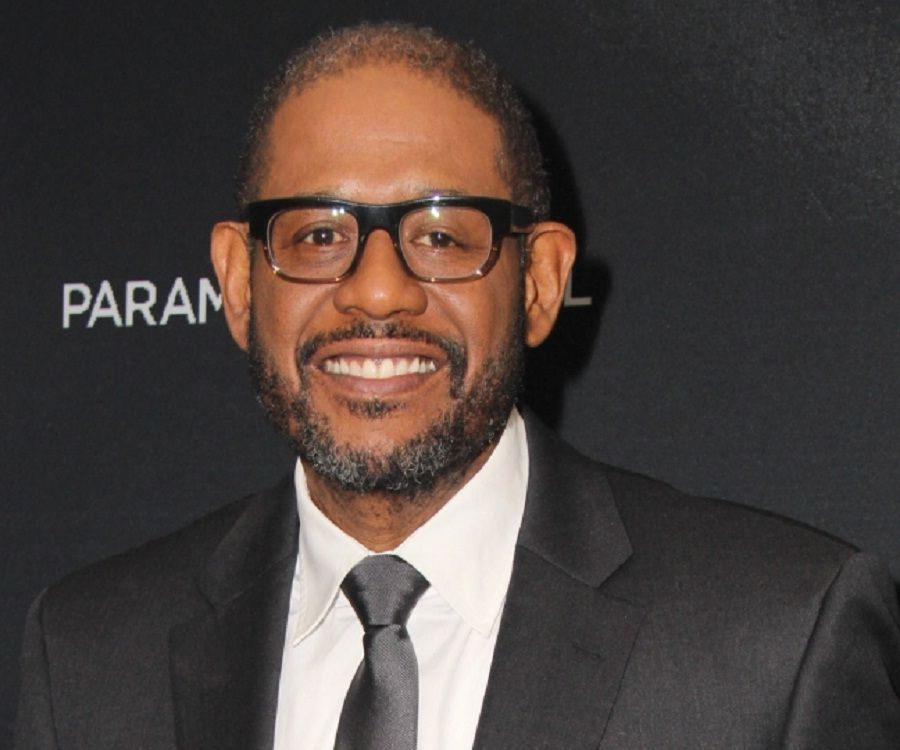 Television producer, Film Producer
Age: 60
Birthplace: Longview, Texas, United States of America
Forest Steven Whitaker (born July 15, 1961) is an American actor, director, producer and activist. He is the recipient of such accolades as an Academy Award, a Golden Globe Award, a British Academy Film Award, and two Screen Actors Guild Awards.
He entered California State Polytechnic University, Pomona on a football scholarship, but due to a back injury, he changed his major to music. He later transferred to the Thornton School of Music at the University of Southern California to study opera as a tenor and was subsequently accepted into the university's Drama Conservatory. He graduated from USC with a BFA in acting in 1982.
After making his film debut in Fast Times at Ridgemont High (1982), Whitaker went on to earn a reputation for intensive character study work for films such as Bird; Good Morning, Vietnam; The Crying Game; Platoon; Ghost Dog: The Way of the Samurai; The Great Debaters; The Butler; Arrival; and Respect.
Whitaker is also known for his humanitarian work and activism. In 2011, he was inducted as a UNESCO Goodwill Ambassador, was later promoted to Special Envoy for Peace and Reconciliation, and serves as the CEO of Whitaker Peace and Development Initiative (WPDI), a non-profit outreach program.
#7: Ron Howard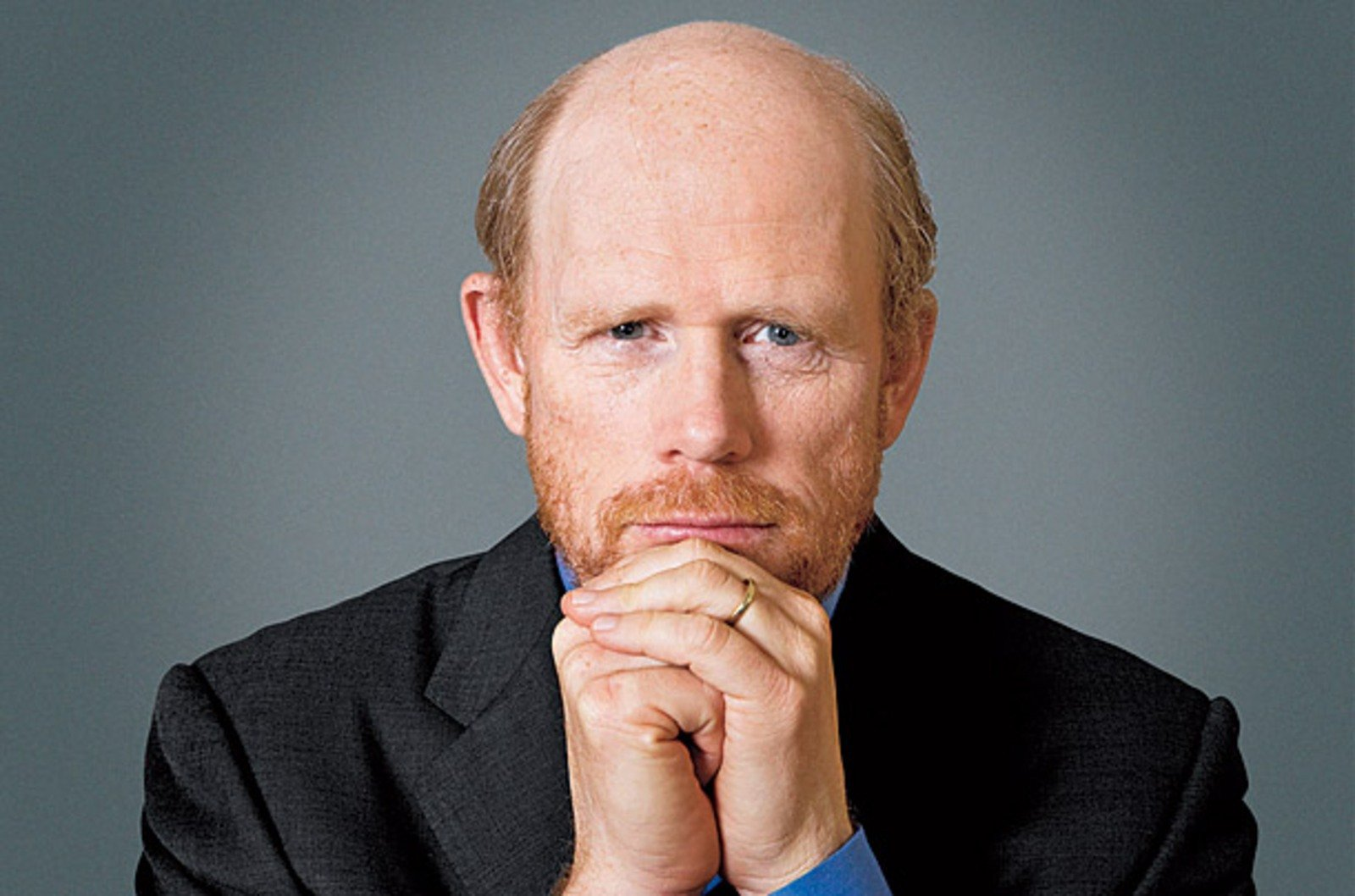 Television producer, Film Producer
Age: 67
Birthplace: Duncan, Oklahoma, United States of America
Ronald William Howard (born March 1, 1954) is an American filmmaker, and actor. He first came to fame as a child actor, guest-starring in several television series. He gained nationwide recognition for playing young Opie Taylor in the sitcom The Andy Griffith Show from 1960 through 1968. During this time, he became a household name for playing Richie Cunningham in the sitcom Happy Days, a role he would play from 1974 to 1980.
He later attended the University of Southern California's School of Cinematic Arts. In 1980, Howard left Happy Days to focus on directing, producing and writing a variety of films and television series. In 1995, Howard gained widespread recognition in the historical docudrama Apollo 13 (1995). Howard continued directing such films as the biographical drama A Beautiful Mind (2001), and the biographical sports drama Cinderella Man (2005).
Howard is also known for directing How the Grinch Stole Christmas (2000) as well as the Robert Langdon film series, The Da Vinci Code (2006), Angels & Demons (2009), and Inferno (2016). Howard also directed Solo: A Star Wars Story (2018) and the documentary films The Beatles: Eight Days a Week (2016) and Pavarotti (2019).
Howard received the Academy Award for Best Director and Academy Award for Best Picture for A Beautiful Mind and was nominated again for the same awards for Frost/Nixon. He was inducted into the Television Hall of Fame in 2013, and has two stars on the Hollywood Walk of Fame for his contributions in the television and motion pictures industries.
#6: O. J. Simpson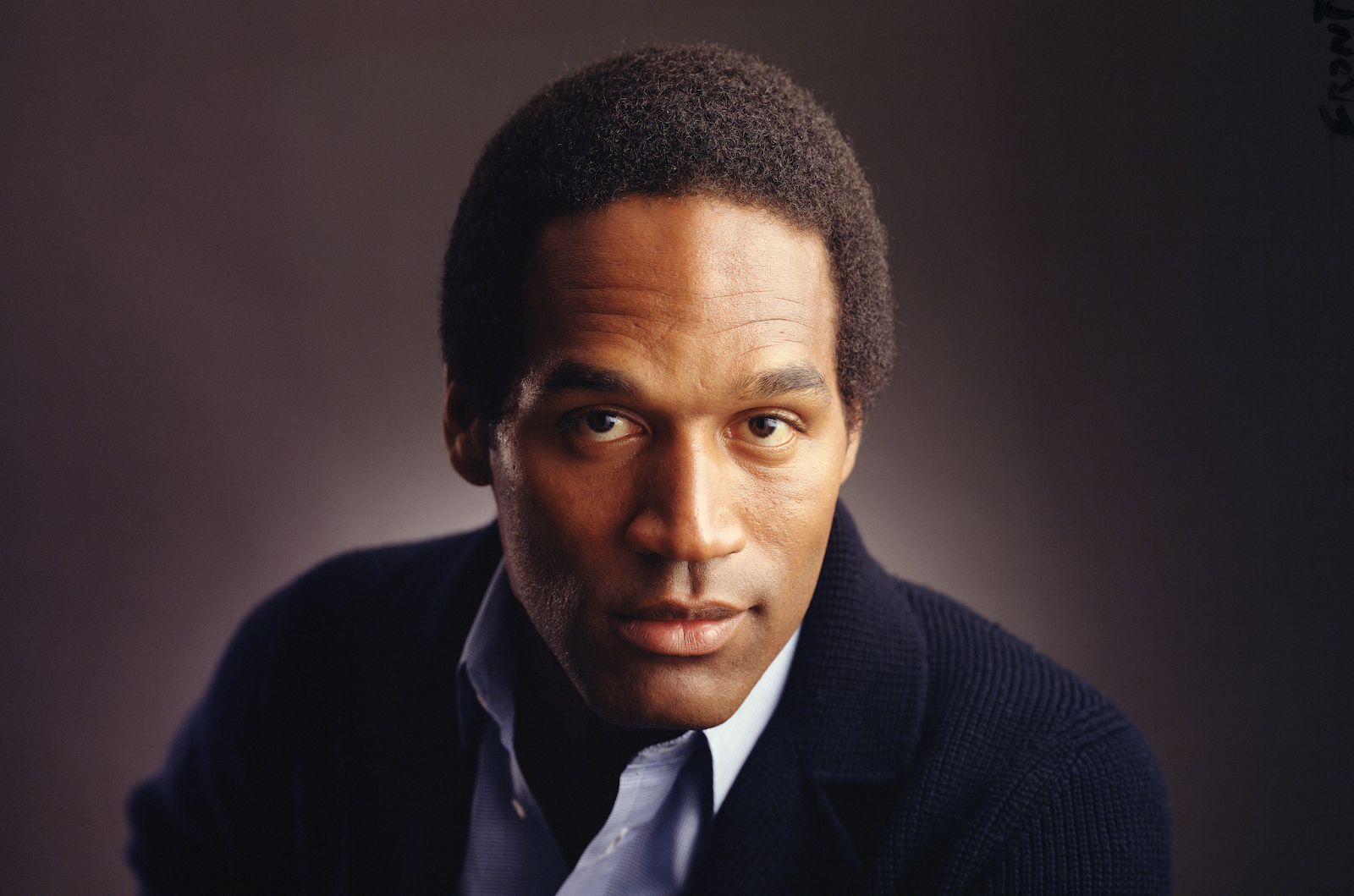 Film Producer, Actor
Age: 74
Birthplace: California, United States of America
Orenthal James Simpson (born July 9, 1947), is an American former football running back, actor, broadcaster, and advertising spokesman. Once a popular figure, he is now best known for being tried for the murders of his former wife, Nicole Brown Simpson, and her friend, Ron Goldman. Simpson was acquitted of the murders in criminal court but was later found responsible for both deaths in a civil trial.
Simpson attended the University of Southern California (USC), where he played football for the USC Trojans and won the Heisman Trophy in 1968. He played professionally as a running back in the National Football League (NFL) for 11 seasons, from 1969 to 1977. He holds the record for the single-season yards-per-game average, which stands at 143.1.
He became the first NFL player to rush for more than 2,000 yards in a season. Simpson was inducted into the College Football Hall of Fame in 1983 and the Pro Football Hall of Fame in 1985. After retiring from football, he began his careers in acting and football broadcasting.
In 2008, he was convicted and sentenced to 33 years in prison, with a minimum of nine years without parole. Simpson was granted parole on July 20, 2017, which was the minimum sentence. He was eligible for release from prison on October 1, 2017, and was released on that date. On December 14, 2021, Simpson was granted early release from his parole by the Nevada Division of Parole and Probation.
#5: George Lucas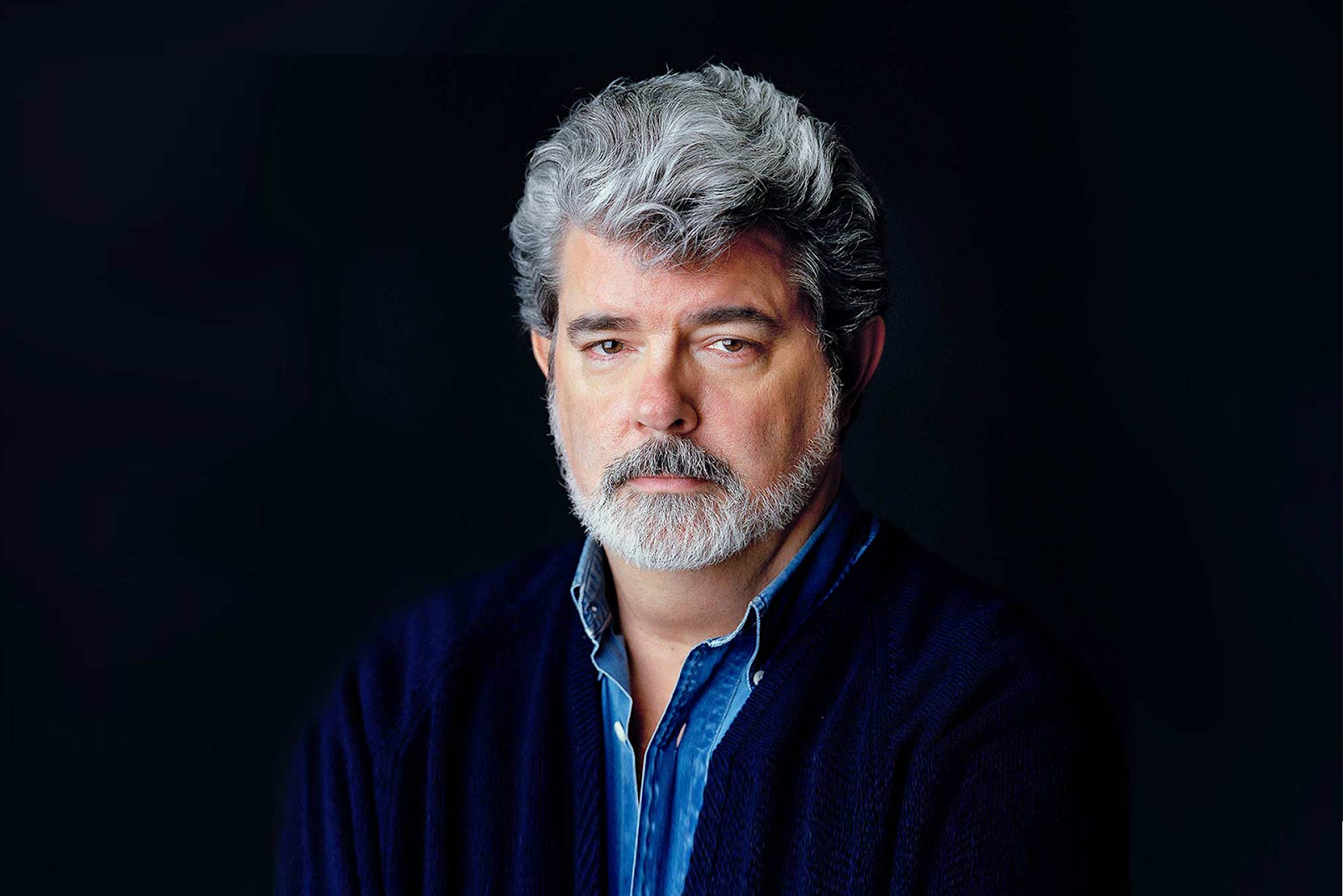 Television producer, Entrepreneur
Age: 77
Birthplace: Modesto, California, United States of America
George Walton Lucas Jr. (born May 14, 1944) is an American film director, producer, screenwriter, and entrepreneur. Lucas is best known for creating the Star Wars and Indiana Jones franchises and founding Lucasfilm, Lucasfilm Games, and Industrial Light & Magic. He served as chairman of Lucasfilm before selling it to The Walt Disney Company in 2012.
Lucas is one of history's most financially successful filmmakers and has been nominated for four Academy Awards. His films are among the 100 highest-grossing movies at the North American box office, adjusted for ticket-price inflation. Lucas is considered one of the most significant figures of the 20th-century New Hollywood movement, and a pioneer of the modern blockbuster.
After graduating from the University of Southern California in 1967, Lucas co-founded American Zoetrope with filmmaker Francis Ford Coppola. Lucas wrote and directed the epic space opera Star Wars (1977), had a troubled production but was a surprise hit, becoming the highest-grossing film at the time, winning six Academy Awards and sparking a cultural phenomenon.
In 1997, Lucas re-released the Star Wars Trilogy as part of a special edition featuring several alterations; home media versions with further changes were released in 2004 and 2011. He returned to directing with a Star Wars prequel trilogy comprising Star Wars: Episode I – The Phantom Menace (1999), Star Wars: Episode II – Attack of the Clones (2002) and Star Wars: Episode III – Revenge of the Sith (2005).
He last collaborated on the CGI-animated television series Star Wars: The Clone Wars (2008–2014, 2020), the war film Red Tails (2012), and the CGI film Strange Magic (2015).
#4: Tom Selleck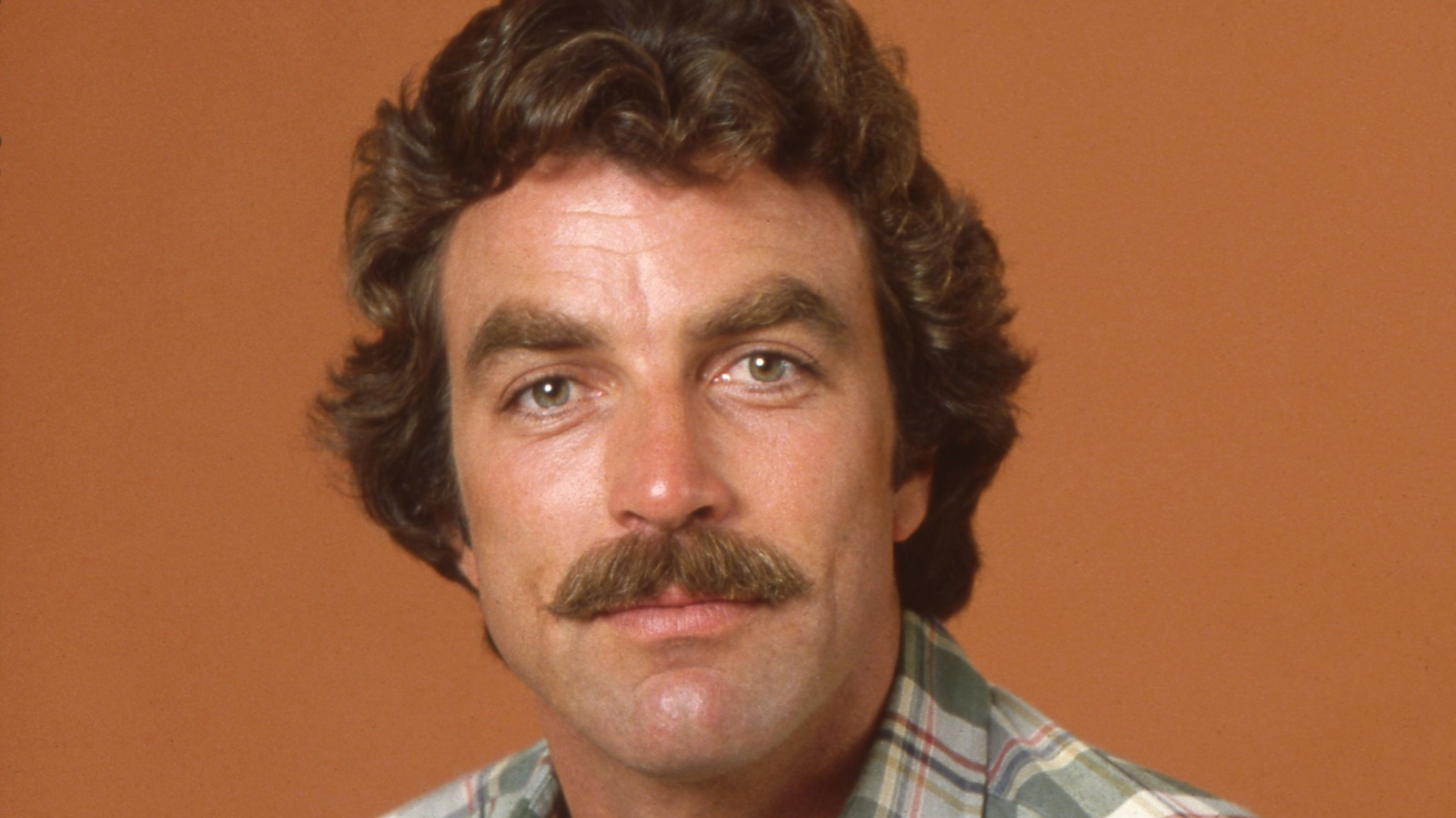 Television producer, Film Producer
Age: 76
Birthplace: Detroit, Michigan, USA
Thomas William Selleck (born January 29, 1945) is an American actor and film producer. His breakout role was playing private investigator Thomas Magnum in the television series Magnum, P.I. (1980–1988). Since 2010, Selleck has co-starred as New York City Police Commissioner Frank Reagan in the series Blue Bloods, and the show has been renewed for its twelfth season in 2021–2022.
He has also appeared in more than 50 other film and television roles since Magnum, P.I., including the films Quigley Down Under, Mr. Baseball, and Lassiter. He also had a lead role in the television western movie The Sacketts, based on two of Louis L'Amour's books.
Selleck is a California Army National Guard veteran, a spokesman for the National Rifle Association (NRA), an endorser in advertisements for National Review magazine, and co-founder of the Character Counts! organization.
Selleck graduated from Grant High School in 1962 and enrolled at Los Angeles Valley College, living at home and saving money. Selleck transferred to the University of Southern California during his junior year to play for the USC Trojans men's basketball team. He is a member of Sigma Chi fraternity and a member of the Trojan Knights.
#3: Robert Zemeckis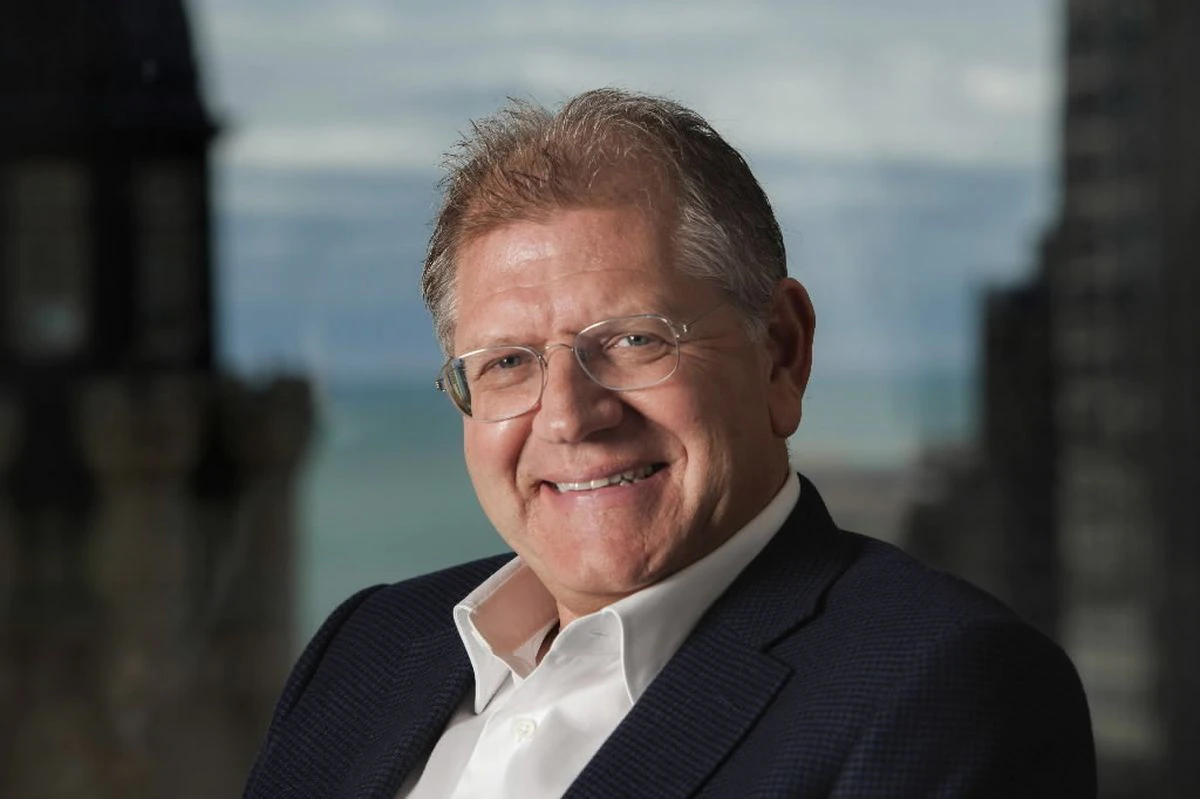 Pilot, Television director
Age: 69
Birthplace: Chicago, Illinois, United States of America
Robert Lee Zemeckis (born May 14, 1951) is an American film director, producer, and screenwriter. He first came to public attention as the director of the action-adventure romantic comedy Romancing the Stone (1984), the science-fiction comedy Back to the Future film trilogy (1985–90), and the live-action/animated comedy Who Framed Roger Rabbit (1988). He subsequently directed the satirical black comedy Death Becomes Her (1992) and then Forrest Gump (1994), for which he won the Academy Award for Best Director and the film won Best Picture.
Zemeckis applied to transfer from NIU to the University of Southern California's School of Cinematic Arts in Los Angeles, California and went into the Film School on the strength of an essay and a music video based on a Beatles song.
Not having heard from the university itself, Zemeckis called and was told he had been rejected because of his average grades. He gave an "impassioned plea" to the official on the other line, promising to go to summer school and improve his studies, which eventually convinced the school to accept him.
Arriving at the University of Southern California that fall, Zemeckis encountered a program that was, in his words, made up of "a bunch of hippies [and] considered an embarrassment by the university".
Zemeckis graduated from USC in 1973, and as a result of winning a Student Academy Award at USC for his film A Field of Honor, Zemeckis came to the attention of Steven Spielberg. Spielberg became Zemeckis's mentor and executive produced his first two films, both of which Gale and Zemeckis co-wrote.
#2: Neil Armstrong
Professor, Astronaut
Age: Deceased at 82 (1930-2012)
Birthplace: Ohio, USA
Neil Alden Armstrong (August 5, 1930 – August 25, 2012) was an American astronaut, aeronautical engineer, and the first human to walk on the Moon. He was also a naval aviator, test pilot, and university professor.
Armstrong joined the NASA Astronaut Corps' second group, which was selected in 1962. He made his first spaceflight as command pilot of Gemini 8 in March 1966, becoming NASA's first civilian astronaut to fly in space. On July 20, 1969, Armstrong and Apollo 11 Lunar Module (LM) pilot Buzz Aldrin became the first people to land on the Moon.
When Armstrong first stepped onto the Moon, he notably said: "That's one small step for man, one giant leap for mankind." It was broadcast live to an estimated 530 million viewers worldwide.
Along with Collins and Aldrin, Armstrong was awarded the Presidential Medal of Freedom by President Richard Nixon, received the 1969 Collier Trophy, and was inducted into the National Aviation Hall of Fame in 1979.
In 1970, he completed his Master of Science degree in Aerospace Engineering at the University of Southern California (USC). He would eventually be awarded honorary doctorates by several universities and schools.
After he resigned from NASA in 1971, Armstrong taught in the Department of Aerospace Engineering at the University of Cincinnati until 1979. In 2012, Armstrong died due to complications resulting from coronary bypass surgery, at the age of 82 and was known as one of the most trustworthy celebrities in the world.
#1: Will Ferrell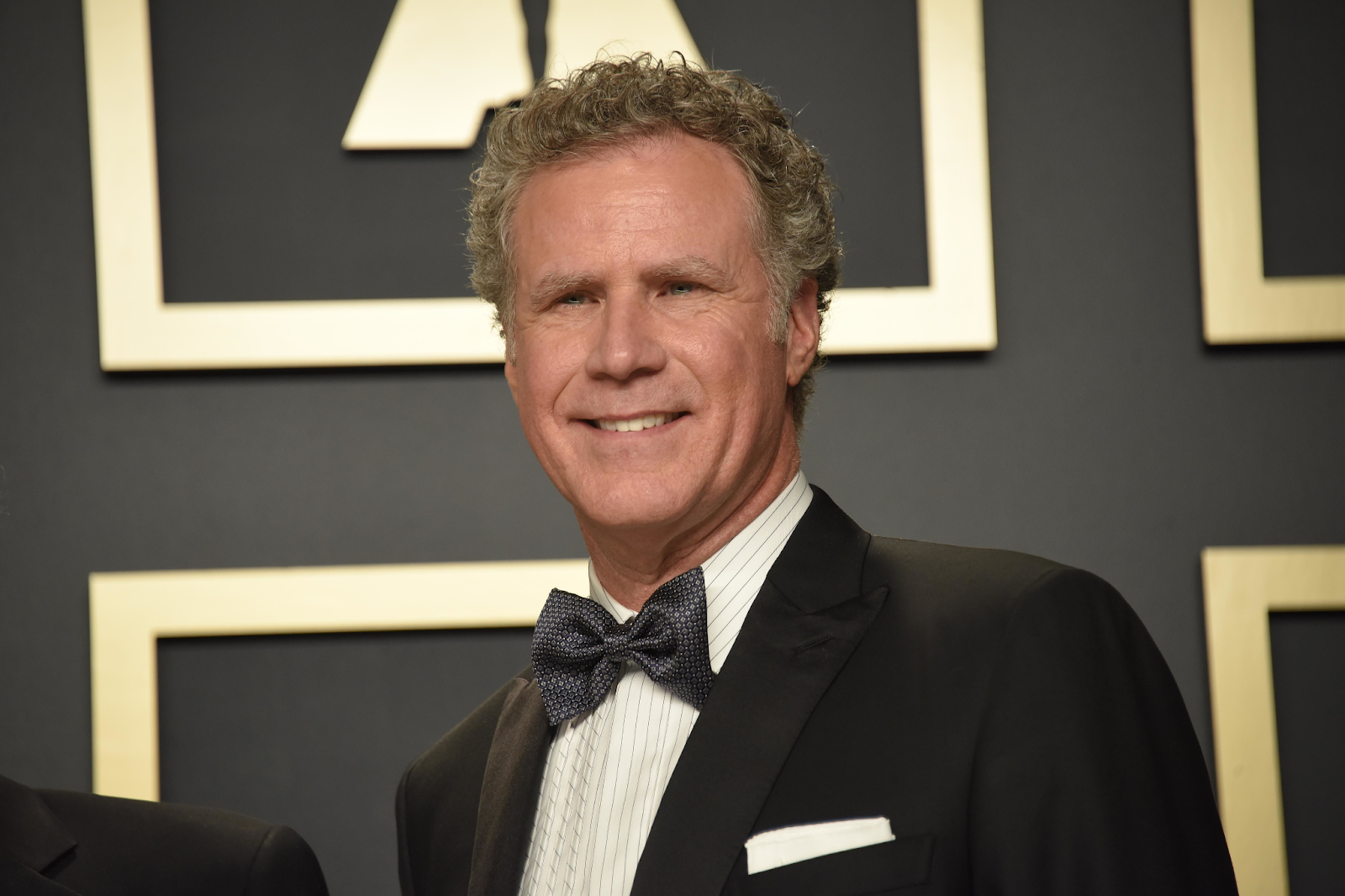 Comedian, Television producer
Age: 54
Birthplace: Irvine, California, USA
John William Ferrell (born July 16, 1967) is an American actor, comedian, producer, and writer. He first established himself in the mid-1990s as a cast member on the NBC sketch comedy show Saturday Night Live, where he performed from 1995 to 2002, and has later starred in comedy films such as Elf (2003), Kicking & Screaming (2005), and Talladega Nights: The Ballad of Ricky Bobby (2006).
He founded the comedy website Funny or Die in 2007 with his writing partner Adam McKay. Early appearances in movies included Austin Powers and Zoolander and eventually won praise for leading roles in Old School, Elf, and Anchorman.
Ferrell is considered a member of the "Frat Pack", a generation of leading Hollywood comic actors who emerged in the late 1990s and the 2000s, including Jack Black, Ben Stiller, Steve Carell, Vince Vaughn, and brothers Owen and Luke Wilson. He received an Emmy Award nomination for his work on Saturday Night Live, and three Golden Globe Award nominations for acting in The Producers (2005) and Stranger than Fiction (2006) and for producing Vice (2018).
He was also named the best comedian of 2015 in the British GQ Men of the Year awards. Ferrell received a star on the Hollywood Walk of Fame on March 24, 2015.
He enrolled at the University of Southern California, where he studied sports broadcasting and joined the Delta Tau Delta fraternity. Ferrell earned an internship at a local television station in the sports and graduated with a B.A. degree in sports information in 1990. He is known as one of the 100+ funniest people of all time
What school has the most famous alumnus?
Now, if you're wondering what school has the most famous alumnus, we've got you covered there too! Can you guess who the most famous alumnus can be? Of course, none other than "The Rock!"
Dwayne Johnson, "The Rock"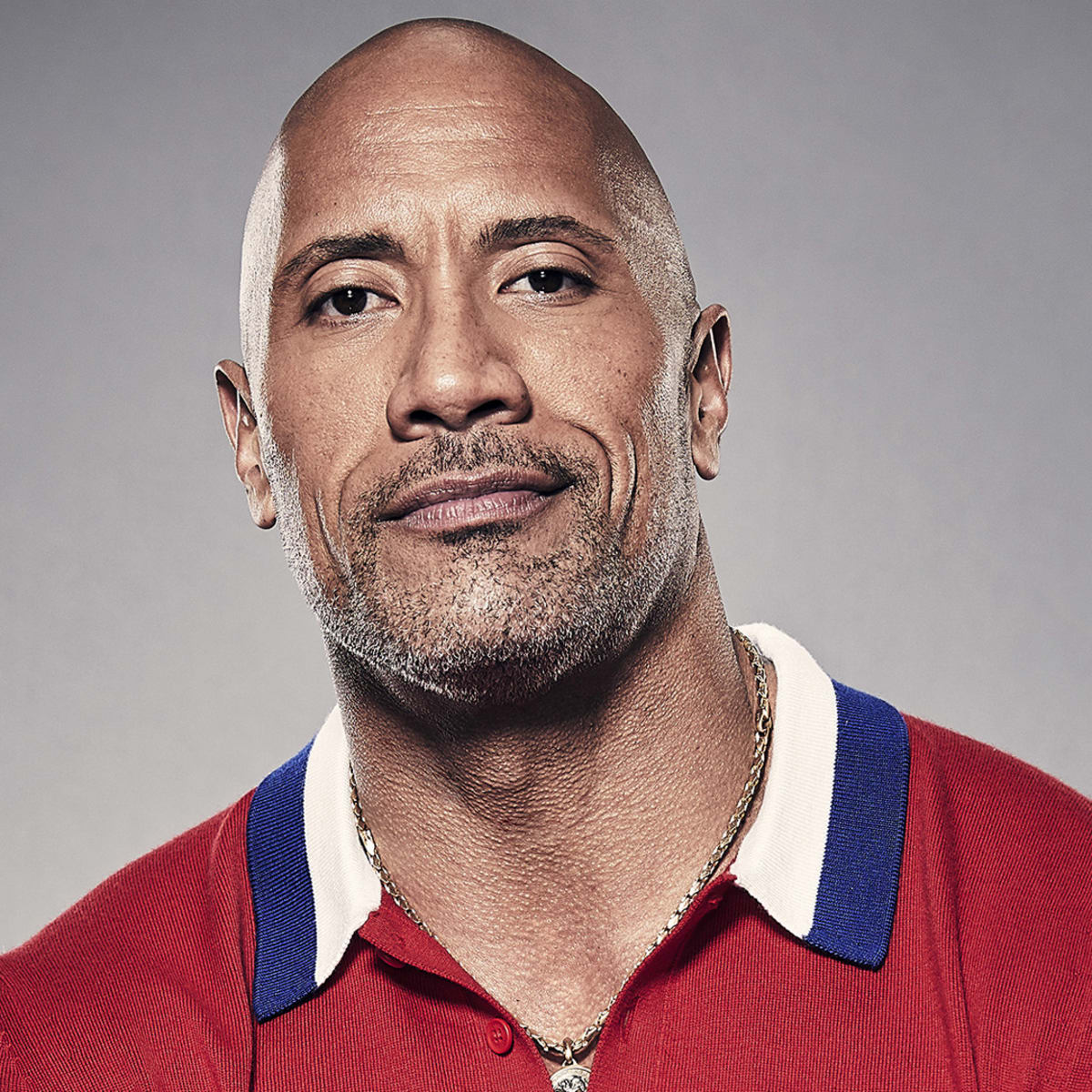 American actor, businessman, and former professional wrestler
Age: 49 (May 2, 1972)
Birthplace: Hayward, California
Dwayne Johnson, also known as "The Rock" is the most famous person in the world. He became popular during his days as a WWE wrestler until he became a movie star in Hollywood. In his college days, Johnson was a promising football prospect and attended the University of Miami on a full football scholarship, where he mostly played defensive tackle. Johnson is now one of the highest-grossing actors of Hollywood with an estimated net worth close to $320 million.
In conclusion, the University of Southern California has produced a plethora of talented and accomplished individuals who have made significant contributions to their respective fields. From entertainment to politics to business, USC's alumni have left an indelible mark on the world.
These 10 notable alumni are just a small sample of the many USC graduates who have gone on to achieve great success. USC's commitment to providing a world-class education and fostering a strong community of students and alumni continues to produce leaders and innovators who are making a positive impact on society.
As we look to the future, it's exciting to think about the new generation of USC alumni who will undoubtedly continue to shape the world in their own unique ways.