Are you considering a move to the Windy City? Chicago's diverse neighborhoods offer a plethora of options, each with its own unique charm and character. From the hustle and bustle of the Loop to the tree-lined streets of Lincoln Park, this city has something for everyone. Whether you're a young professional, a family with children, or a retiree seeking a vibrant atmosphere, Chicago's neighborhoods have you covered. In this article,` we'll explore a handful of the best neighborhoods in Chicago, highlighting their key features, median rents, and what sets them apart. Let's dive in!
Lincoln Park
Nestled along the shores of Lake Michigan, Lincoln Park is a green oasis in the heart of the city. This neighborhood is famous for its namesake park, which spans over 1,200 acres and offers a zoo, conservatory, and numerous recreational opportunities. Lincoln Park's tree-lined streets are adorned with historic architecture, boutique shops, and a wide array of dining options. It's a favorite among families and young professionals alike.
- Median Rent: Approximately $1,800/month (1-bedroom apartment)
- Stunning lakefront views and access
- Proximity to DePaul University
- Abundance of parks and outdoor activities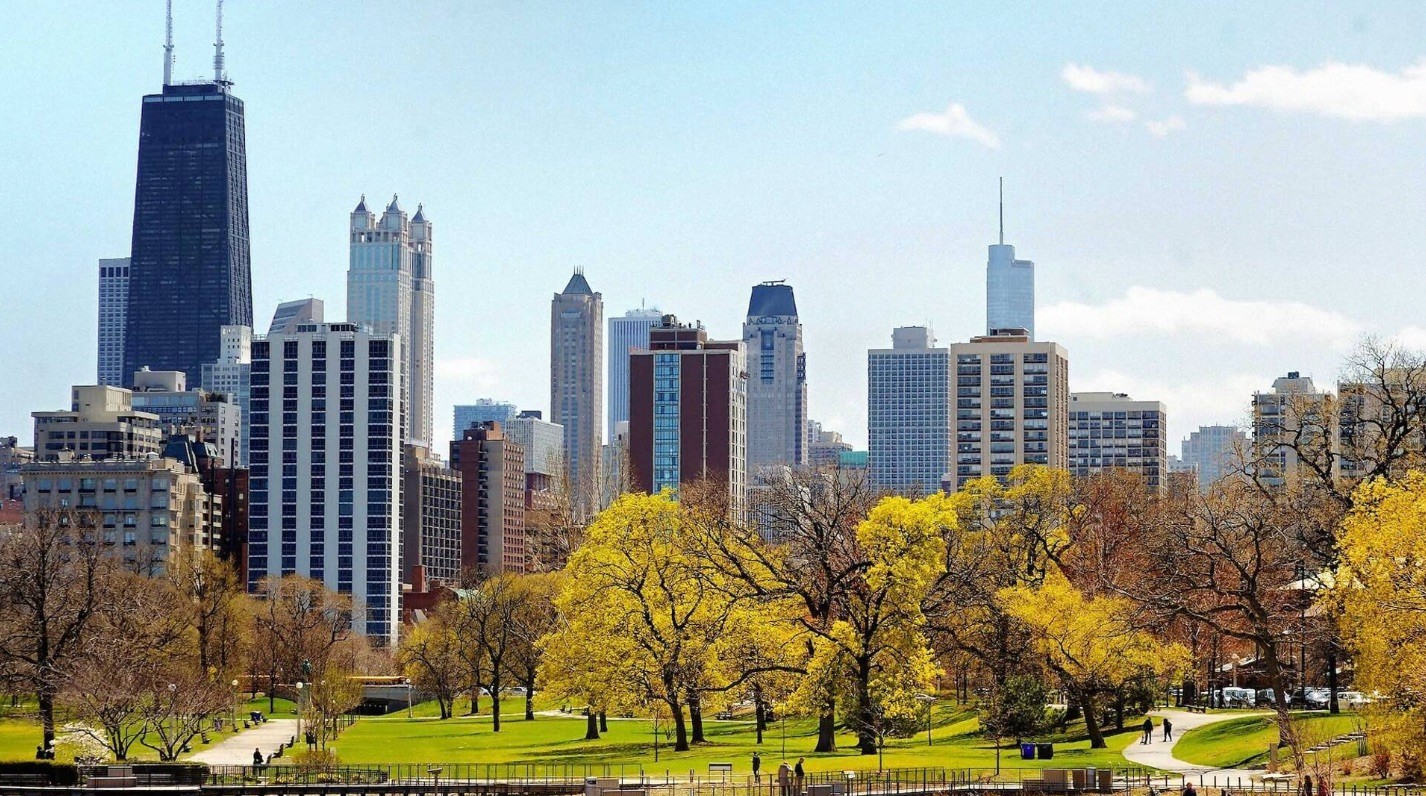 The Loop
For those who thrive in the midst of the urban hustle, the Loop is the place to be. This iconic downtown neighborhood is Chicago's central business district, filled with towering skyscrapers, cultural institutions, and a vibrant arts scene. The Loop is a commuter's dream, with excellent public transportation options that make it easy to navigate the city. From the renowned Art Institute of Chicago to Millennium Park's famous "Bean," there's never a shortage of things to do in the Loop.
- Median Rent: Approximately $2,200/month (1-bedroom apartment)
- Unmatched access to employment opportunities
- Cultural attractions and theaters at your doorstep
- Excellent public transportation links
Lakeview
Lakeview is a neighborhood that perfectly balances city living with a laid-back atmosphere. Divided into East Lakeview and West Lakeview, this area offers diverse housing options, from vintage apartments to modern condos. What truly sets Lakeview apart is its lively entertainment scene. The Belmont Theater District and the friendly confines of Wrigley Field make this neighborhood a magnet for those seeking a good time.
- Median Rent: Approximately $1,600/month (1-bedroom apartment)
- Proximity to Lake Michigan and lakeside trails
- Eclectic nightlife and dining options
- Home to Wrigleyville and the Chicago Cubs
Wicker Park
If you're looking for a neighborhood with a creative and trendy vibe, Wicker Park should be on your radar. Known for its artistic flair, this area is a hub for local boutiques, art galleries, and music venues. The community thrives on its artistic diversity, making it a great place for young professionals and artists. Wicker Park also boasts easy access to public transportation and the famous 606 Trail for outdoor enthusiasts.
- Median Rent: Approximately $1,900/month (1-bedroom apartment)
- Artistic and bohemian atmosphere
- Independent shops and one-of-a-kind stores
- Strong sense of community and local pride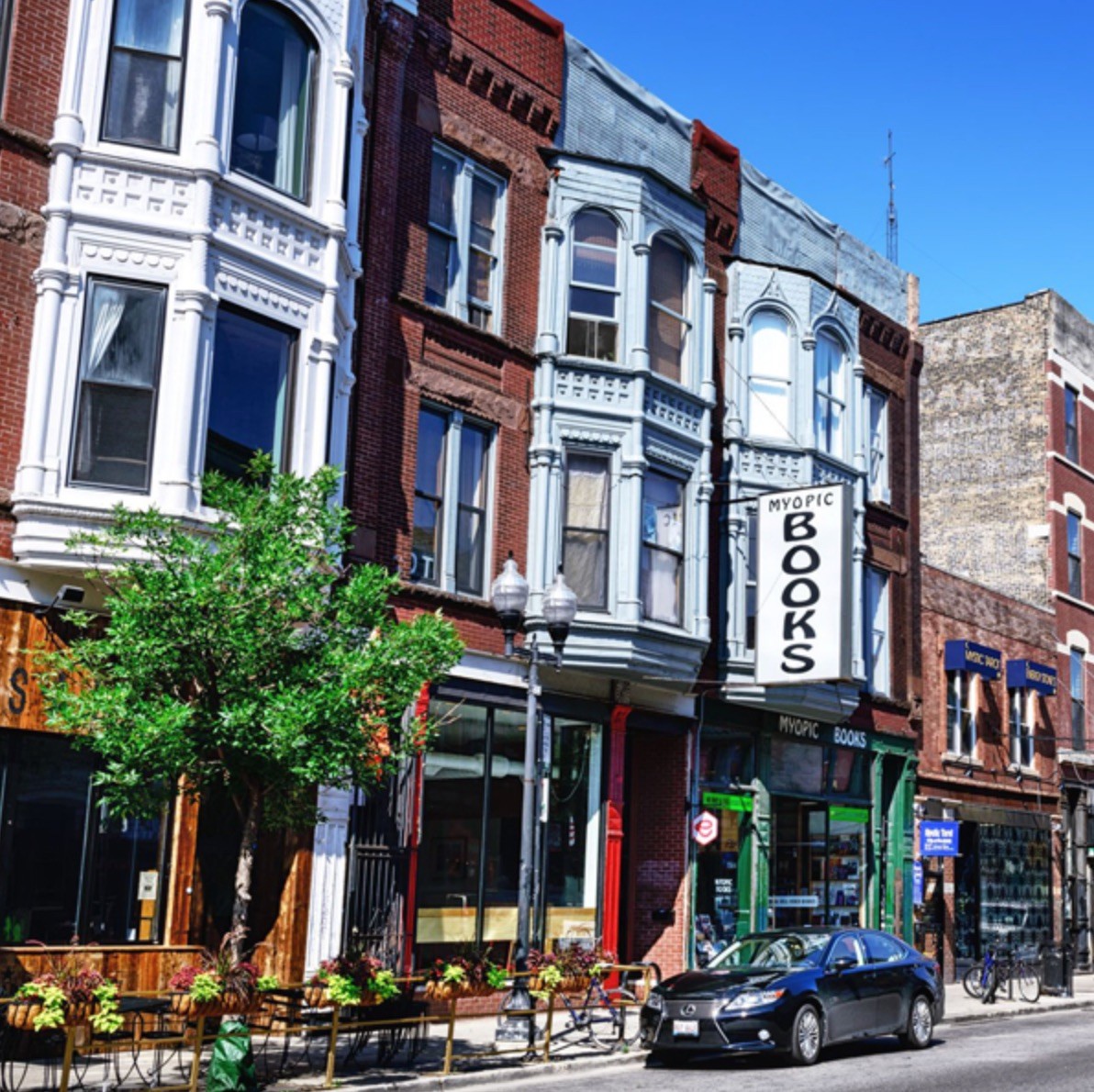 Gold Coast
For a taste of luxury and sophistication, the Gold Coast neighborhood delivers. This upscale area is known for its historic mansions, upscale shopping along the Magnificent Mile, and proximity to Lake Shore Drive. The Gold Coast offers a refined lifestyle with easy access to the lakefront's scenic beauty and a plethora of high-end dining options.
- Median Rent: Approximately $2,800/month (1-bedroom apartment)
- Architectural elegance and historic charm
- High-end shopping and dining experiences
- Prestigious address with lakefront access
Logan Square
Logan Square is a neighborhood celebrated for its hipster-friendly vibe and cultural diversity. This vibrant area is home to a diverse mix of residents, including artists, young families, and professionals. The centerpiece of the neighborhood is the historic Logan Square Park, surrounded by trendy coffee shops, craft breweries, and an array of international cuisine.
- Median Rent: Approximately $1,700/month (1-bedroom apartment)
- Artistic and laid-back atmosphere
- Abundance of community events and local markets
- Access to public transportation and bike-friendly streets
Hyde Park
Nestled near the University of Chicago, Hyde Park is a charming neighborhood that blends academia, culture, and community. This historic area boasts tree-lined streets, stunning architecture, and a diverse range of cultural institutions. From the Museum of Science and Industry to beautiful parks and Lake Michigan's shoreline, Hyde Park offers a balanced urban lifestyle.
- Median Rent: Approximately $1,500/month (1-bedroom apartment)
- Academic and intellectual atmosphere
- Proximity to cultural attractions and museums
- Strong sense of community and local engagement
Conclusion
Chicago's neighborhoods offer a tapestry of lifestyles and experiences that cater to diverse tastes. From the trendy vibe of Logan Square to the intellectual atmosphere of Hyde Park, each neighborhood has its own unique allure, and there's a neighborhood in Chicago that will fit your needs. As you consider your move to Chicago, take into account factors like median rent, proximity to amenities, and the overall atmosphere that resonates with your ideal vision of home. Happy exploring and house hunting in the vibrant city of Chicago!