One of the most exciting things a university student can do is spend a semester abroad (all four years of college) experiencing different cultures, meeting new people, and of course, enjoying local cuisine! If you're planning to spend some time studying in the United States, you might be wondering what you should bring with you on your journey.
Navigating international luggage restrictions can be tricky, so we've put together this guide for packing for international students coming to the USA. Keep reading to find out what we recommend packing in your checked luggage and your carry-on, as well as important documents that you won't want to forget!
International Luggage Allowances and Restrictions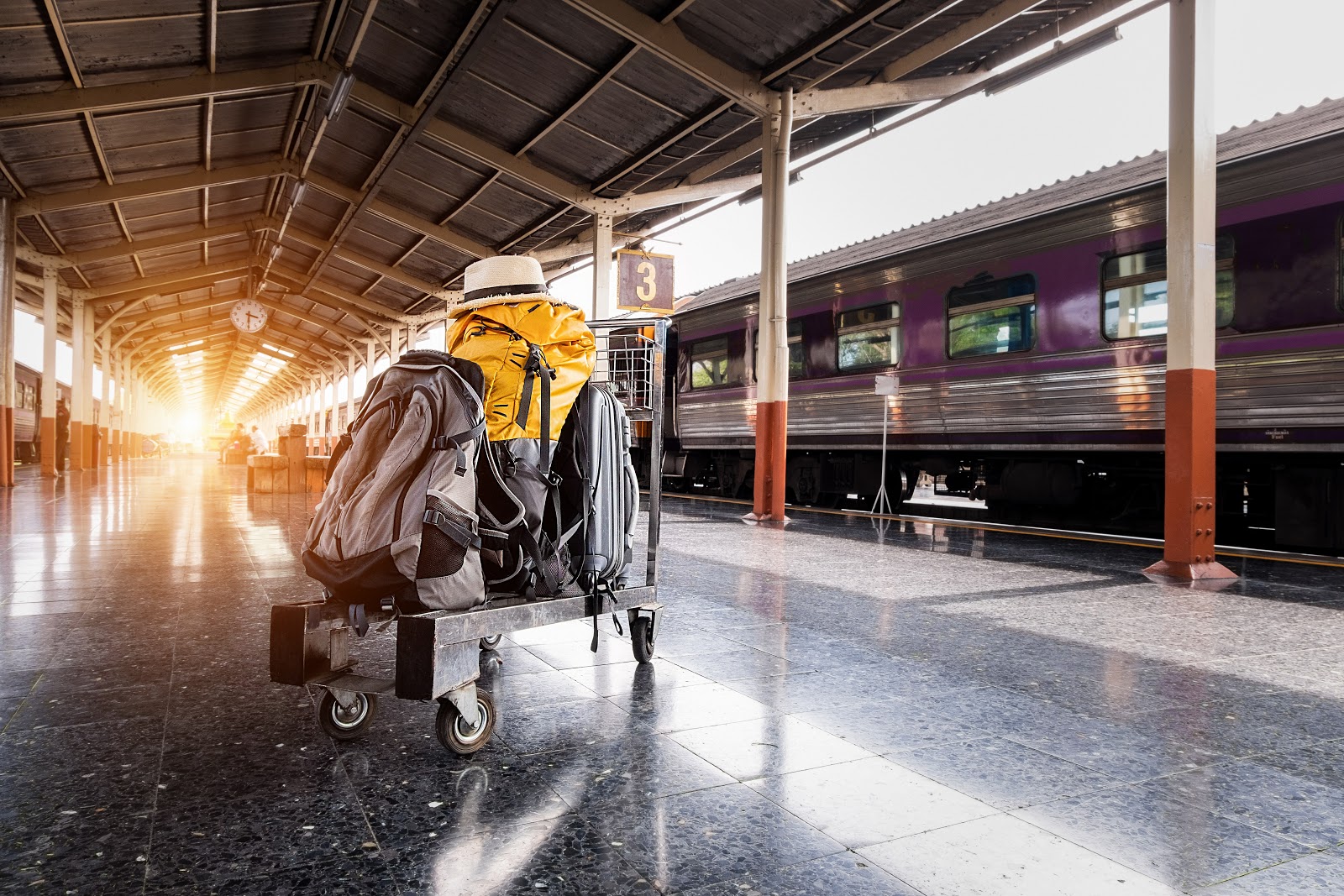 Before we get started, it's important to know just how much luggage you can bring with you to the states. Most airline carriers permit passengers to check one free bag weighing up to 50 pounds (23kg), as well as one carry-on bag and one personal item, such as a purse or a small backpack. Carry-on luggage does not typically have a weight limit, however, your carry-on must adhere to certain size restrictions and be able to fit in the overhead bin.
That said, some countries have different restrictions for international flights and may allow for two or more checked bags, so it is highly recommended that you check your airline's website for more specific information about luggage allowances. If you're flying during COVID-19 times, there are also more requirements to enter into other countries so be sure to check those and follow the CDC guidelines.
What to Pack In Your Checked Luggage
Whether you're coming to the U.S. for six months or for a lot longer, you'll want to make sure to bring all the wardrobe essentials that you could need during your time abroad. Take into account the climate in your destination as you're packing, as it will dictate whether you'll need to bring warm clothes for winter seasons in the city, or shorts and sandals for summer at the beach.
Either way, it's probably a good idea to pack a little bit of everything! Here are some clothing basics to help you get started:
T-shirts

Tops/Blouses

Dresses/Skirts

Jeans

Pants/Shorts

Jackets

Sweaters

Undergarments

Sleepwear

Workout Clothes

Swimwear

Formal Clothing

Jewelry & Other Accessories

Shoes (including one pair of sneakers)
Anything that has a power bank or any other electronics that have their own battery, such as a fully-charged electric toothbrush, are not allowed to be in your carry on for the flight and they have to be checked in.
In addition, you may also want to bring some sentimental items for days that you're missing home, such as photographs of friends and family. And if you have some extra room in your suitcase, you might want to throw in some speciality food items that are not available here in the U.S.
Things to Have In Your Carry-on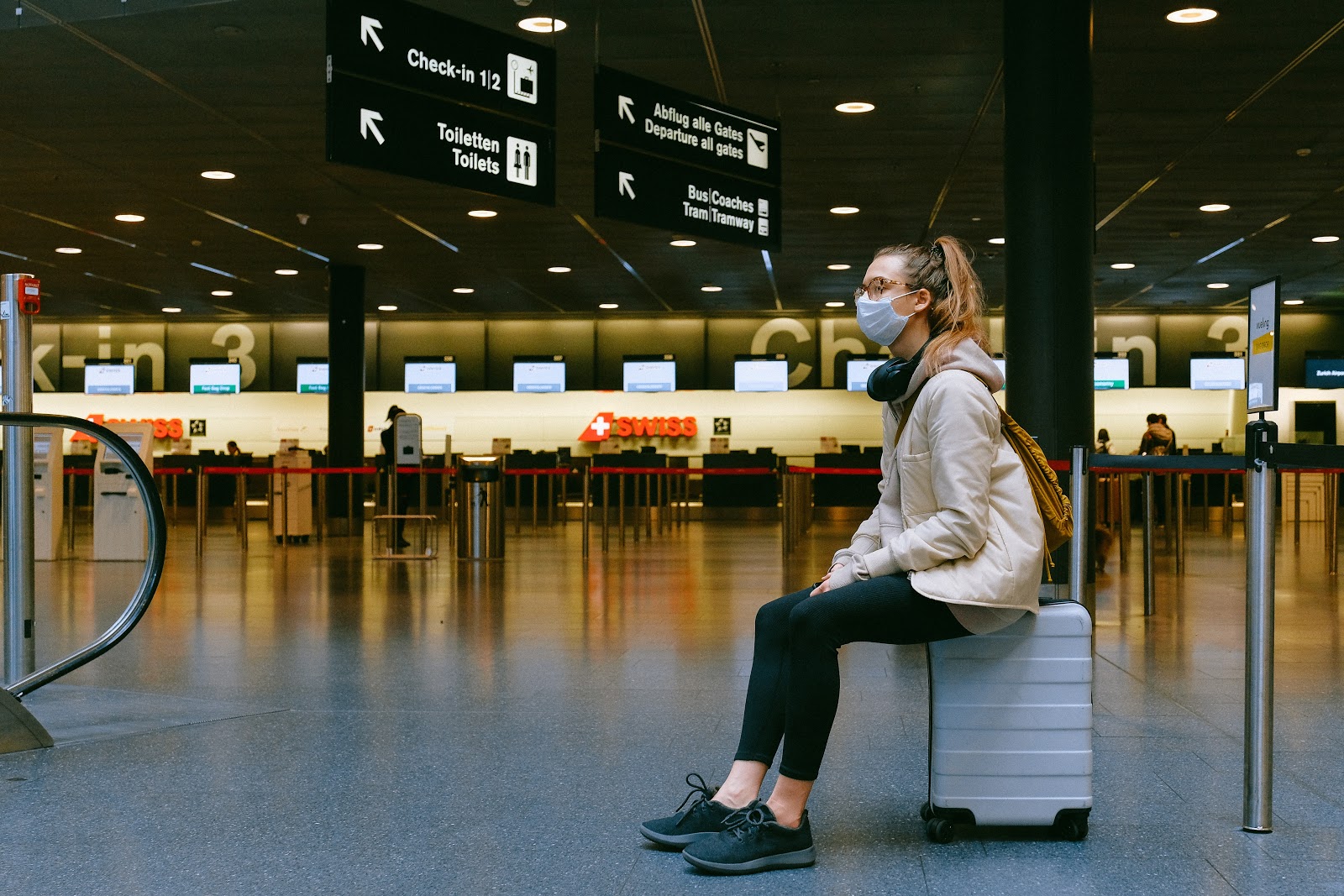 When it comes to packing your carry-on and your personal item, it's important to be strategic. You only have a limited amount of space, so be sure to include all the items you might need while en-route to your new home, or anything that you may need at the airport or while going through customs.
Toiletries - TSA allows travelers to bring one quart-sized bag of liquids in their carry-on bag. This includes aerosols and pastes, such as hairspray or toothpaste. Keep in mind, these liquids are limited to 3.4 ounces (100ml), so you'll want to pack any larger bottles of haircare, makeup, or skincare products in your checked luggage.

Electronics - Pack your laptop in your carry-on so you can use it to occupy your time during the flight. Make sure you pack your chargers as well, so you can recharge during your layover. You'll also need to purchase a travel adapter for your electronics. In the U.S., the power plugs and sockets are of type A and B. The standard voltage is 120 V and the standard frequency is 60 Hz.

Snacks - Airplane food isn't for everyone, so make sure you have your own snacks for when hunger strikes!

Wear layers - Even if it's warm where you're headed, it will probably be cold on the airplane, so be sure to dress in layers so you're comfortable. Pro tip: wear your heaviest winter coat on the flight, it helps save room in your luggage and it doubles as a blanket!

Change of clothing - Just in case your luggage gets lost and doesn't make it to your destination at the same time you do, it's good to have a change of clothes packed.

Other items - Headphones, earplugs, travel pillow, eye mask, and anything else to make you more comfortable on the plane.
Important Documents to Bring
It's important to ask your university for a comprehensive list of documents needed for international students entering the USA. Requirements may vary depending on your school and your home country, but here are a few key documents that you'll likely need to have in your possession when you go through customs:
Passport

Driver's License

Form I-20

Student Visa

University Letter of Acceptance

Rental Agreement/Lease

Travel Insurance (You may also need your immunization records.)

Local Currency. Keep in mind though, you do have to report this to customs and it's better to not bring too much. Try to keep it under $2000.
What Not to Pack
Just as important as knowing what to pack, is knowing what not to pack. For the most part, you won't need to worry about bringing any household items such as bed sheets or pillows. Those items can be purchased after you arrive in the country, and they shouldn't take up unnecessary space in your luggage.
Same goes for beauty and grooming products – unless you're bringing a product that you absolutely know you won't be able to get your hands on in the USA, it's better to wait until you've landed to purchase full size bottles.
Plus, you can take advantage of special student promos and discounts, such as a free Amazon Prime membership, to buy any other essential items you may need when you arrive at your new home.
If you're still looking for somewhere to live, there are a ton of resources available to international students to help them secure housing. One of the best resources is Tripalink's co-living communities. They offer fully furnished apartments, so you don't have to worry about shopping for furniture upon your arrival, and Tripalink's built-in communities means you'll have friends the second you step off the plane.
Their CEO was an international student during his time in undergrad and built the company with international students in mind. Check out their convenient locations in Los Angeles, Irvine, Seattle, Tucson, Philadelphia, and Pittsburgh.