Top Brunch Spots Near the University of Arizona
Tucson, the second-largest city in Arizona, has a ton of museums, theme parks, national parks, the University of Arizona, and iconic sites that evoke the Wild West.
But this city also has a lot of urban appeal. And Tucson's culinary abundance offers mouthwatering dishes to satisfy every appetite.
We've put up a list of brunch locations in Tucson, near the University of Arizona, that is appropriate if you're looking for a full, leisurely breakfast to fuel your day's activities.
The following places serve the greatest brunch spots near the University of Arizona in Tucson, whether you're searching for hip coffee shops or fun breakfast-friendly local eateries.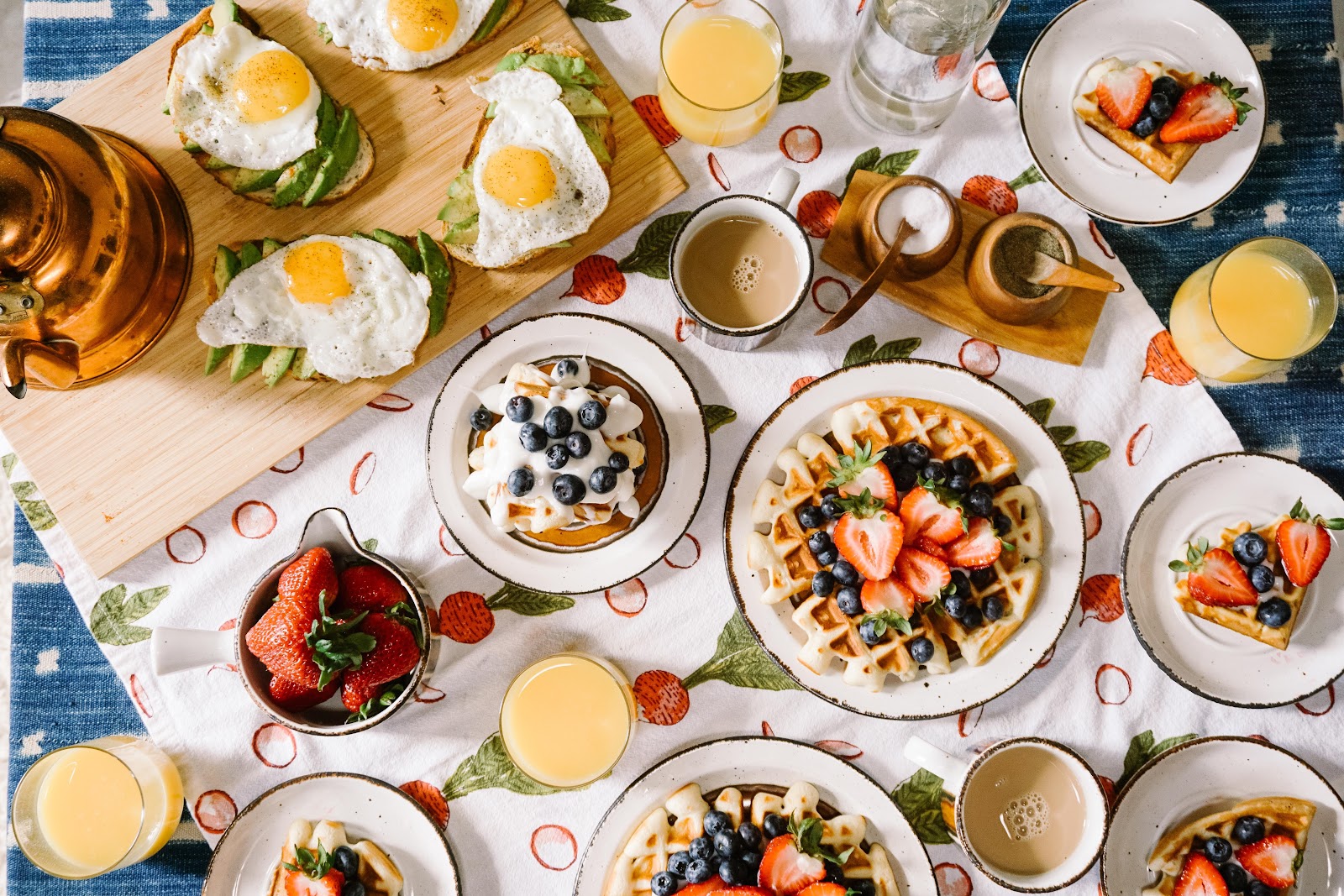 Photo by Rachel Park on Unsplash
Chef Agustin
Agustin Kitchen is a beautiful indoor and outdoor dining establishment with a family-friendly atmosphere in the Menlo Park area just one block from the Santa Cruz River and the vast Sentinel Peak Park.
Near the University of Arizona, they have a sizable patio surrounded by a ranch house in the hacienda style, which has terra cotta roofing with misters to cool the area during the sweltering summer days.
Agustin serves sophisticated New American breakfast, lunch, and dinner made with ingredients that are acquired ethically and regionally.
Along with flavorful espresso and fresh coffee options, they also offer traditional brunch beverages like mimosas and Bloody Marys.
We recommend their continental breakfast, which includes two eggs, toast, roasted potatoes, and your choice of market vegetables, steak, smoky bacon, or pork sausage.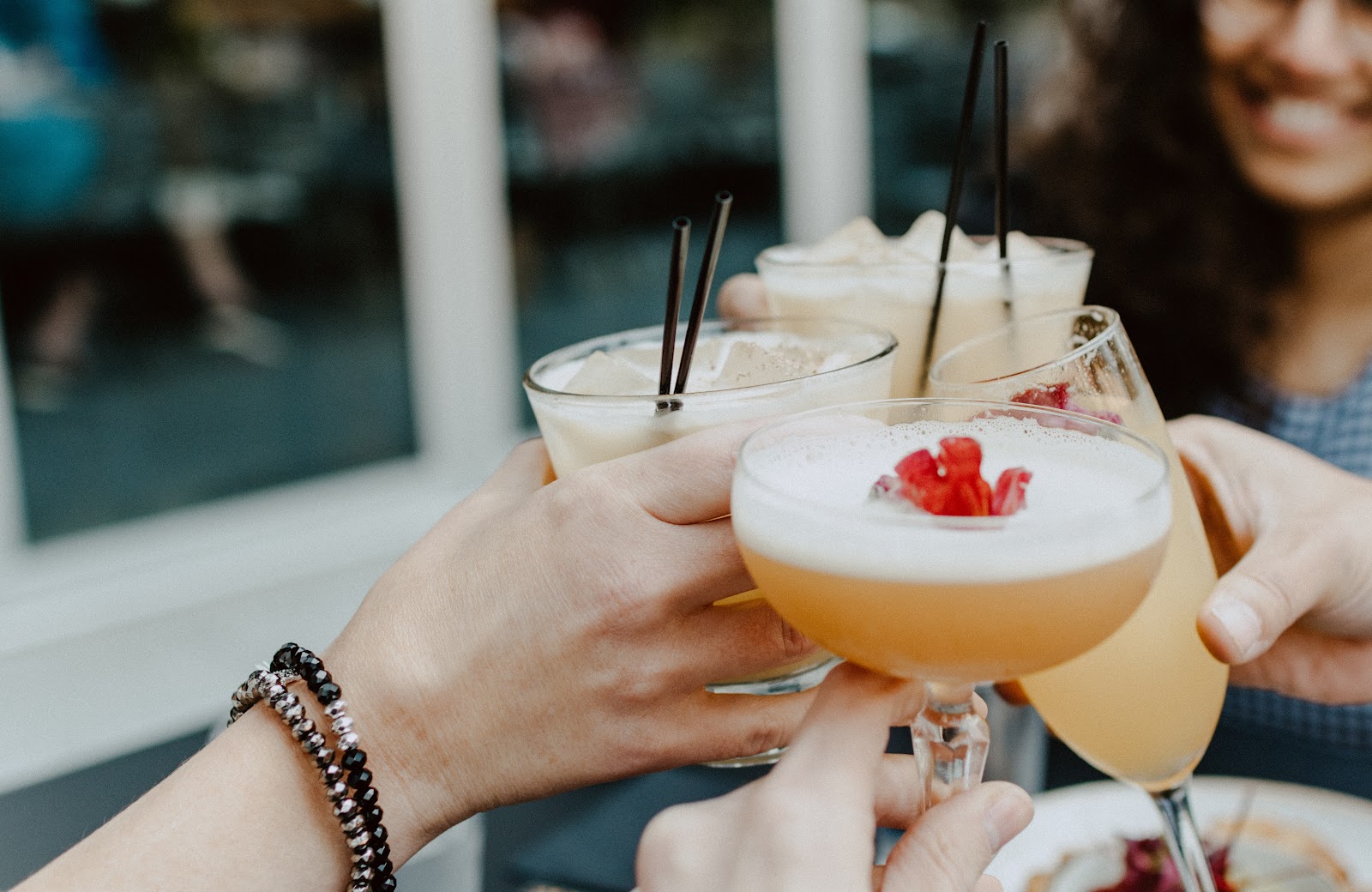 Photo by Kelly Sikkema on Unsplash
TallBoys
This historic colonial-style structure features a rustic, country-chic interior that extends into a sizable, covered courtyard with a big stage draped in tea lights where you can hear live music most evenings.
TallBoys offers a comprehensive cocktail menu and a changing range of regional craft beers on tap for a wild weekend brunch, perfect for students of the University of Arizona.
In addition, TallBoys has everything from morning tacos to chile Rellenos, which we thought was delicious southern food.
The avocado and tomatillo salsa, cotija cheese, and cream on top of the Sonoran corn fritters are top-notch.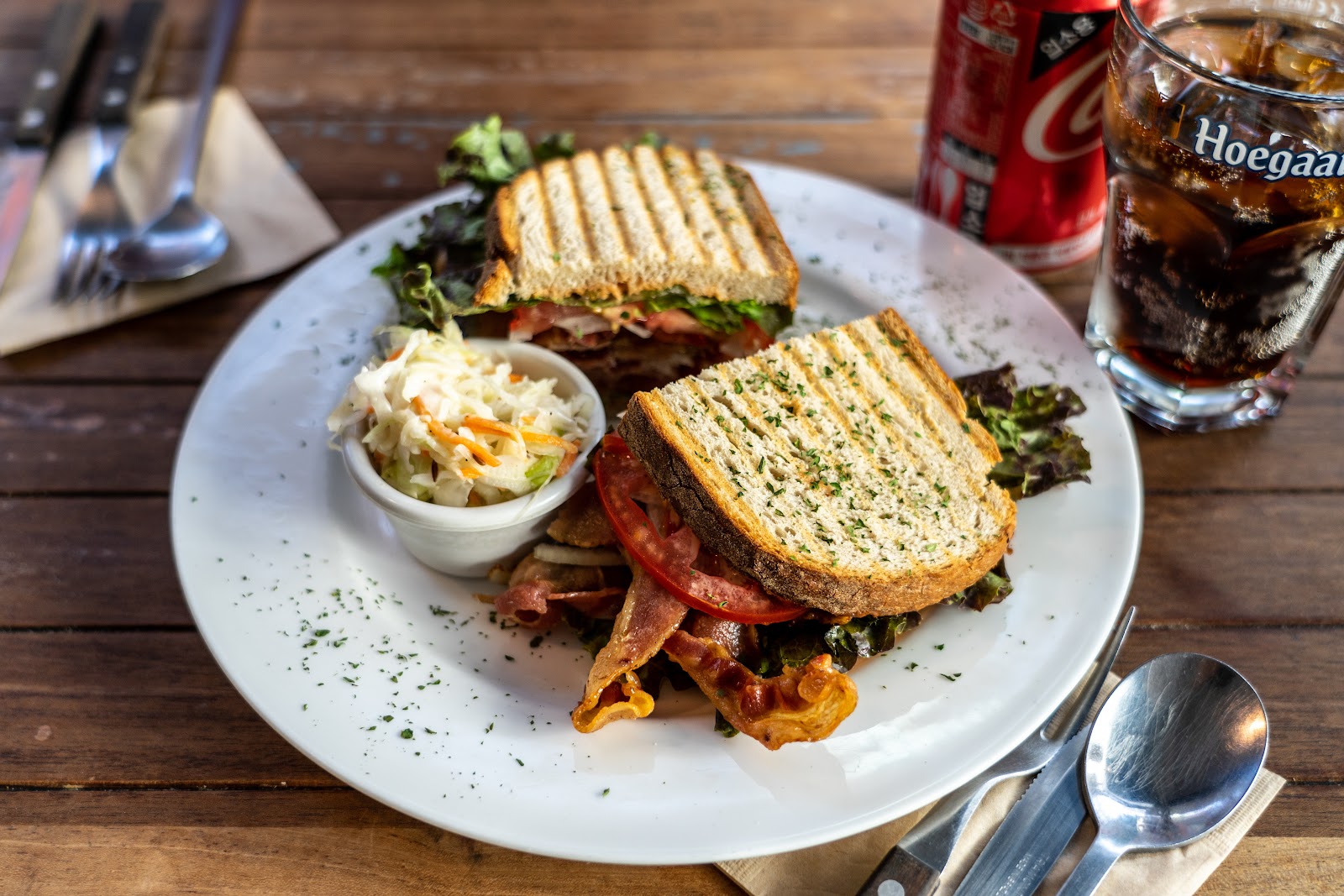 Photo by Choi sungwoo on Unsplash
Culinary Dropout
Culinary Dropout is a laid-back, fashionable restaurant and bar serving expertly prepared traditional American bar food and inventive beverages.
It's a rustic-chic eating establishment with a sizable outdoor terrace and fire pits and is situated in the historic Grant/Glenn district within a building that was once the Grant Road Lumber Yard.
Luckily for students of the University of Arizona, breakfast and brunch are available on the weekends. Try the house-smoked salmon on grilled ciabatta with a soft-boiled egg, vine-ripened tomatoes, capers, and onion dip.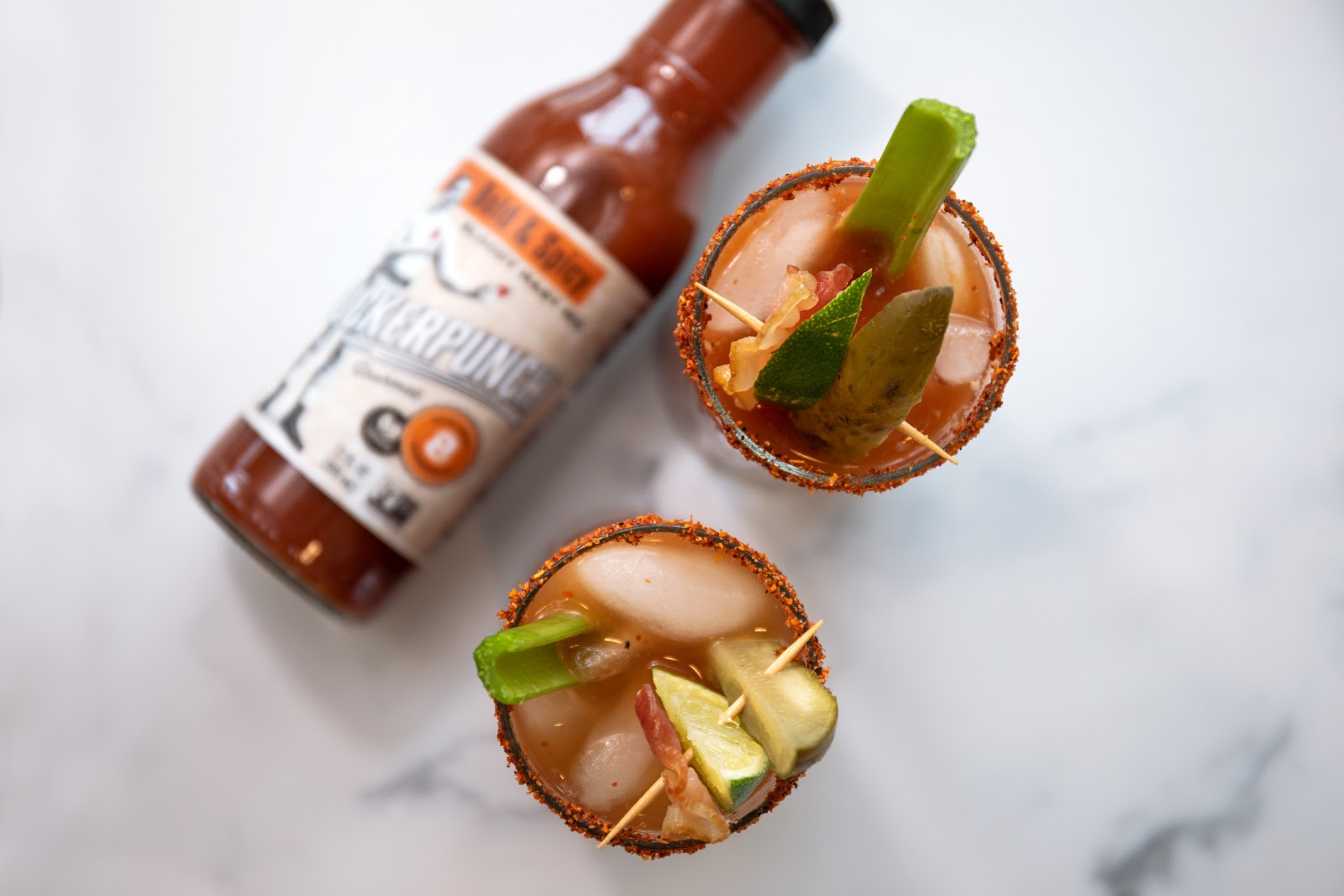 Photo by SuckerPunch Gourmet on Unsplash
The Union Public House
For the tastiest mixed drinks and the largest range of draft beers and whiskeys near the University of Arizona, head to Union Public House.
In their spectacular dining area, you can watch every professional sports event on many big flat-screen TVs. The spacious terrace outside boasts wonderful views of the nearby St. Philip's Plaza.
Family dinners, weekend breakfasts and brunches, and weekday happy hours draw groups of friends and families to Union Public House.
Every meal's ingredients at Union Public House are acquired locally. Plus, you can anticipate a fantastic breakfast and brunch drink selection from one of Tucson's top bars and enjoy unlimited mimosas with your meal.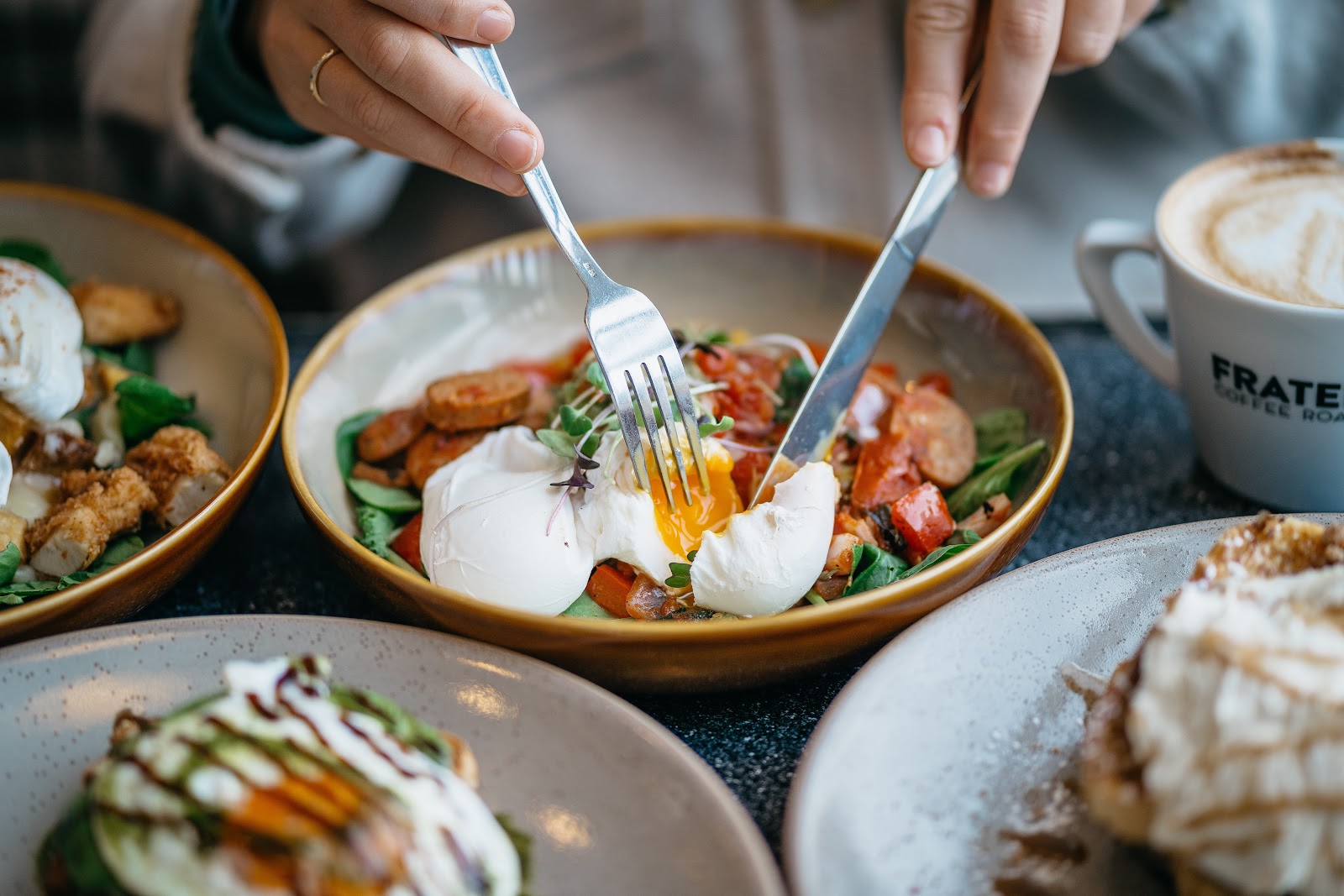 Photo by Davey Gravy on Unsplash
Prep & Pastry
Prep & Pastry aspires to create delectable pastries and aesthetically attractive meals. It's a contemporary breakfast and lunch restaurant, bar, and bakery in a light-filled, open area with modern country-chic decor.
Since it's continuously changing, ask your server for the fresh pastry menu for the day.
But University of Arizona students will get to enjoy their freshly baked goodies frequently as Prep & Pastry has multiple locations throughout the city.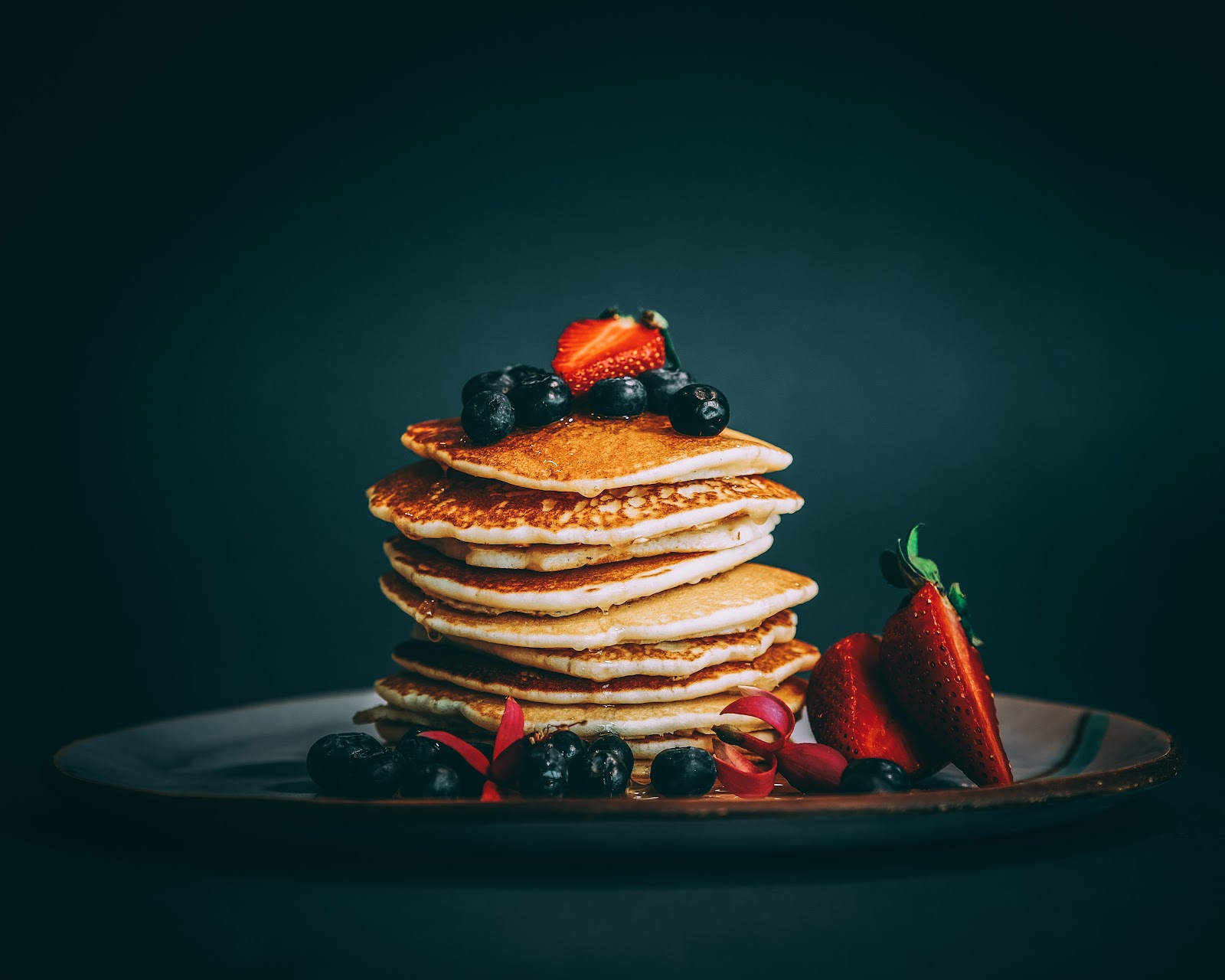 Photo by Sam Moghadam Khamseh on Unsplash
Signature Grill
Signature Grill is a chic yet relaxed restaurant specializing in Native American and Mexican food. Situated inside the magnificent JW Marriott Hotel, it's only a short journey from the University of Arizona.
You may find the most stunning alfresco eating for breakfast and brunch in Tucson on the outside terrace of Signature Grill, surrounded by the open, mountainous terrain of Saguaro National Park.
In addition to Mexican favorites, French toast, pancakes, and continental breakfasts are available at Signature Grill. We suggest ordering the mole Verde, queso fresco, and pico de gallo on their Tamales and Eggs dish.
Furthermore, the tortillas are among the best and most genuine you'll ever eat.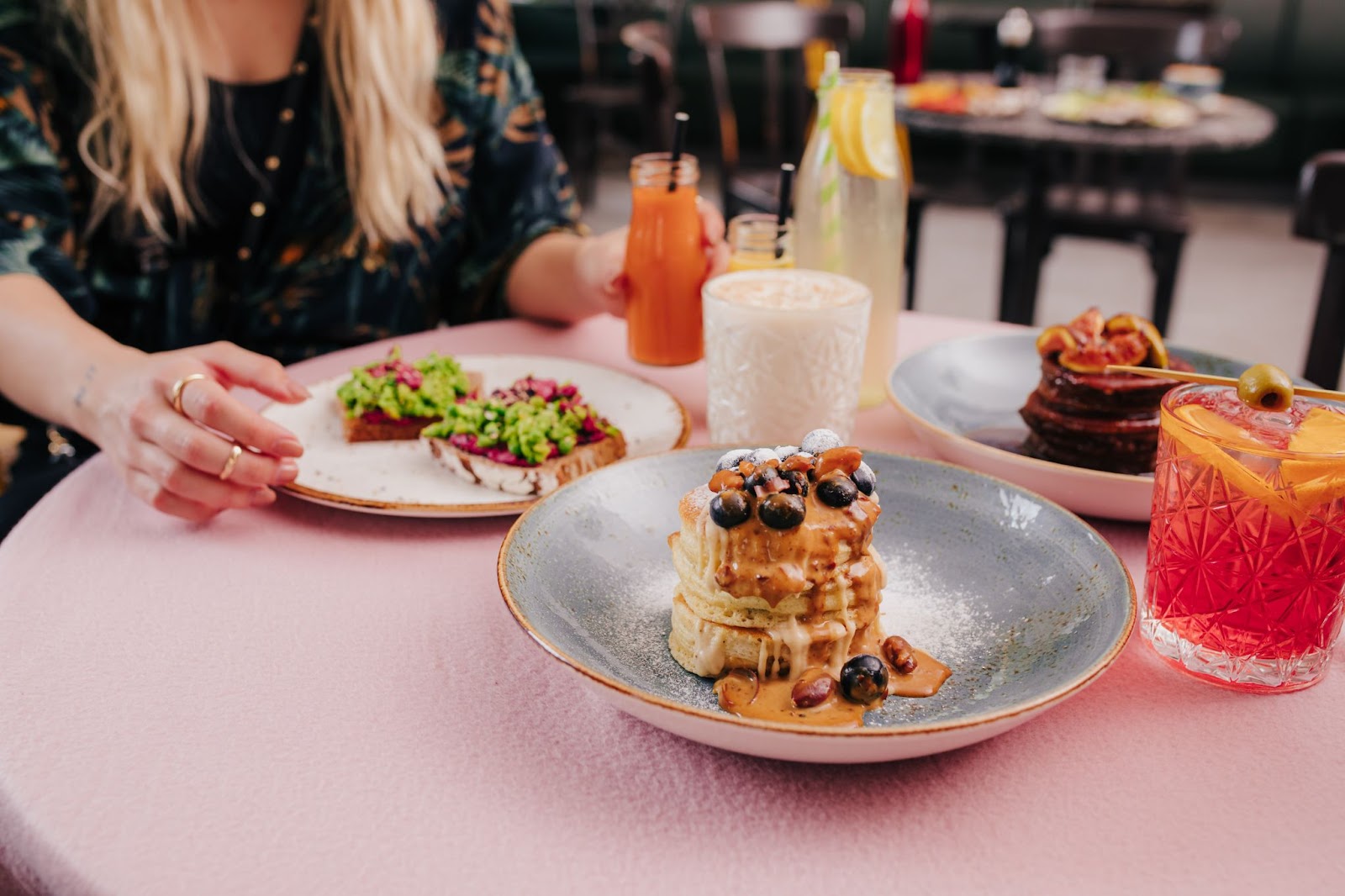 Photo by Colin Michel on Unsplash
Black Bear Diner
The Broadway Northeast district of Tucson is home to the family-friendly Black Bear Diner, which has rustic, old-west-inspired decor.
Black Bear Diner is a terrific place to eat good, inexpensive diner cuisine in a unique setting, with wooden sculptures of caricature bears and vibrant, colorful paintings of the desert sky.
In Tucson, the city hosting the University of Arizona, you can enjoy brunch or even breakfast anytime. According to the cherished diner tradition, breakfast is provided all day and all night.
With everything from corned beef hash to cinnamon roll French toast, their breakfast and lunch selections are as wide as you would expect from restaurants.
Photo by Erick Palacio on Unsplash
Saguaro Corners Restaurant & Bar
Saguaro Corners Restaurant and Bar, a Tucson landmark, is just a short drive from the Saguaro National Park Visitor Center and has been serving elegant American cuisine in a relaxed, heritage dining room since 1956.
For a lovely breakfast close to the University of Arizona in Tucson before you enter the park, the panoramic vista of the mountains and desert skies is always a remarkable backdrop.
A wide variety of mouthwatering taco platters with traditional Mexican favorites like carnitas and carne asada are available on Saguaro's menu.
The bacon-wrapped hot dogs with pinto beans, grilled onions, tomato, mayo, and mustard are delicious.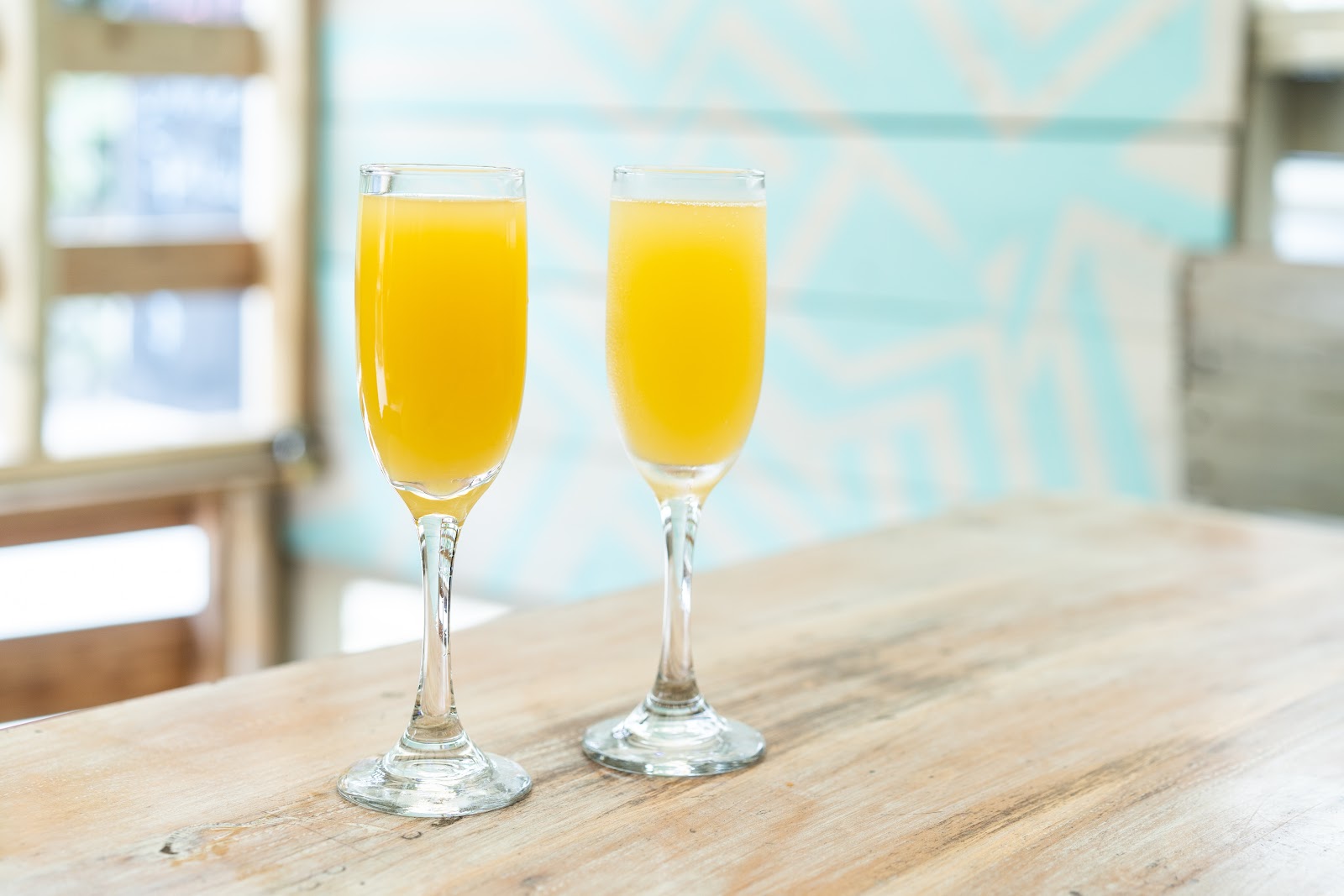 Photo by Briona Baker on Unsplash
Five Points Market & Restaurant
In Tucson's Barrio Libre, there is a local restaurant called Five Points Market and Restaurant. This modest industrial-chic establishment offers a distinctive selection of natural wines and craft brews, as well as fresh organic fruit, eggs, cheeses, cured meats, and sauces.
Along with a fantastic range of entire loaves and pastries, Five Points also boasts an on-site bakery, perfect for students of the University of Arizona who are on the go.
Fresh hot chocolate with ganache on top is among their extensive menu of specialty coffee beverages and hot teas, ready for breakfast. Every dish is vibrant and made with the finest ingredients.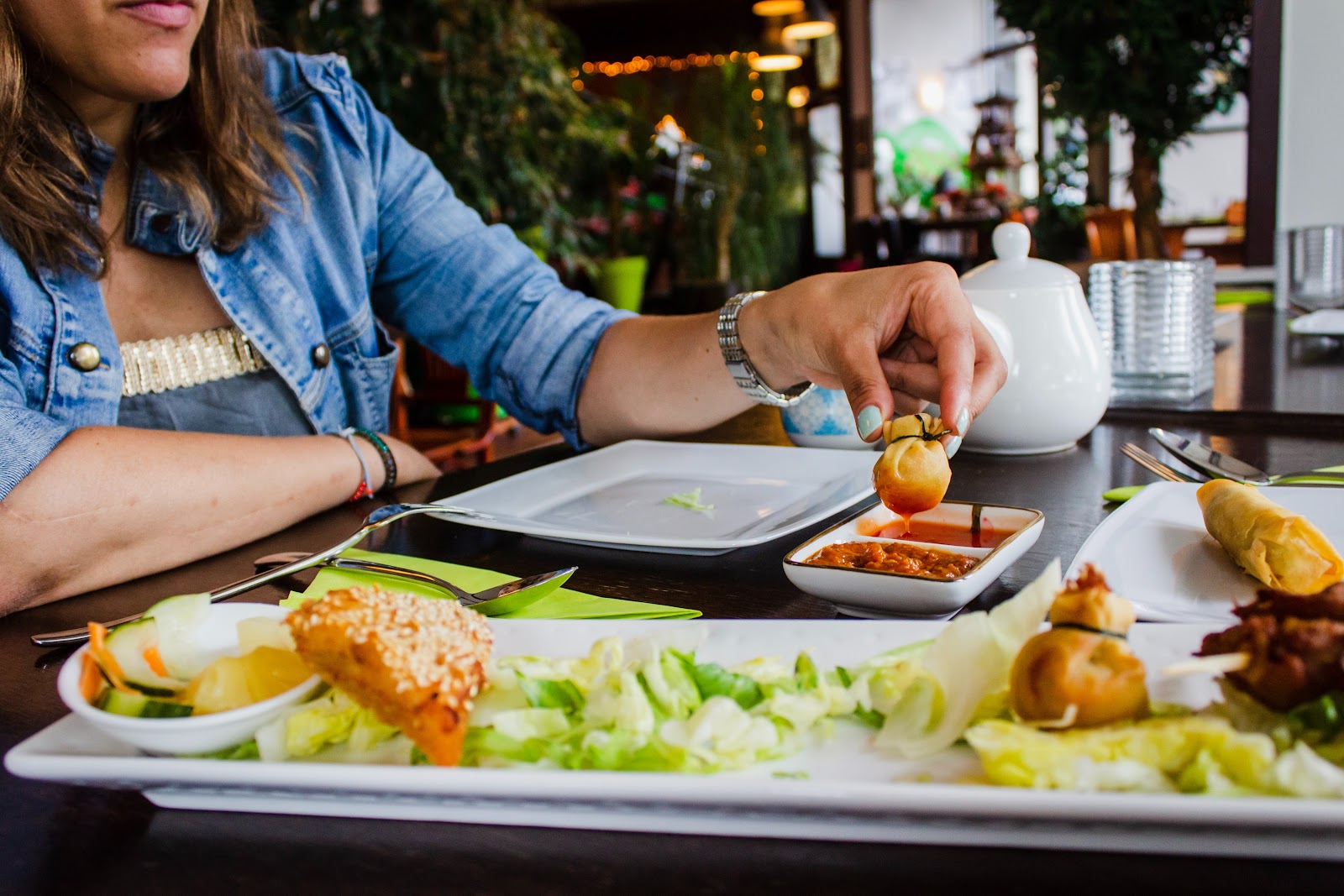 Photo by Louis Hansel on Unsplash
Snooze, an A.M. Eatery
Snooze an A.M. Eatery, a popular breakfast establishment and cocktail bar in Tucson's Garden District, is a beautiful place to take a break from the University of Arizona.
They offer a customizable breakfast menu for all dietary and personal preferences. Also, you may find every kind of traditional American breakfast dish from every region.
It's tempting to order their southwestern eggs benedict, which comes with barbacoa, poached eggs with green chile salsa, cotija cheese, and tortillas.
But we've heard amazing things about their fantastic breakfast "sandwich I am," which came on fresh pretzel bread and had scrambled eggs, cheddar cheese, and a sausage patty. The smoked cheddar hollandaise and hashbrowns accompanying this dish are fantastic!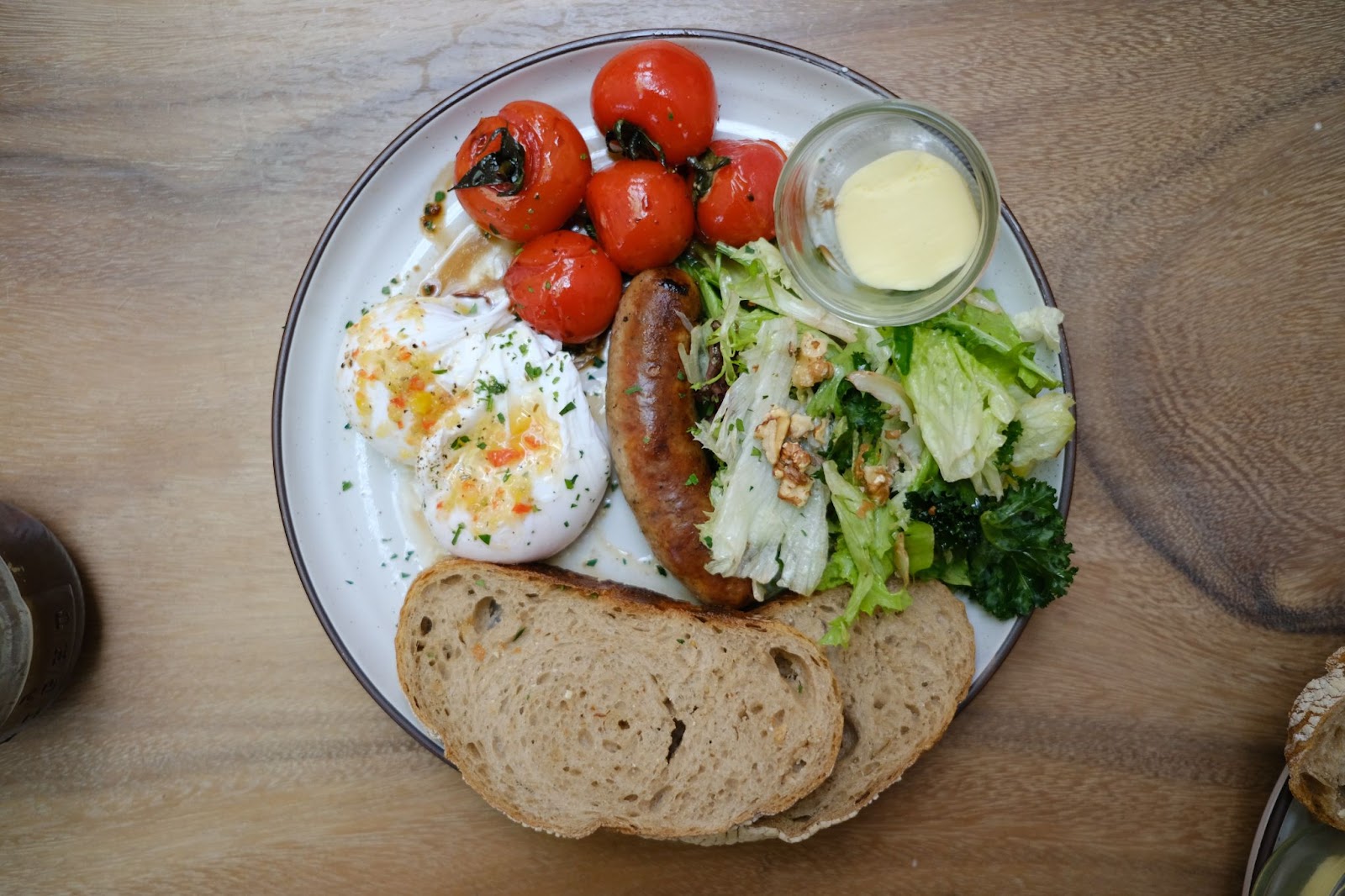 Photo by Cici Hung on Unsplash
The Oink Cafe
With a focus on bacon and pork products, the family-run Oink Café is located in the city, not far from the University of Arizona.
Friends and family may have a meal and a nice coffee drink in their spacious outside covered patio and dining area, which is bright and modern.
If you're dining with a few people, get the flight of bacon so you may try each variety—honey-cured, traditional applewood-smoked, jalapeño, and more.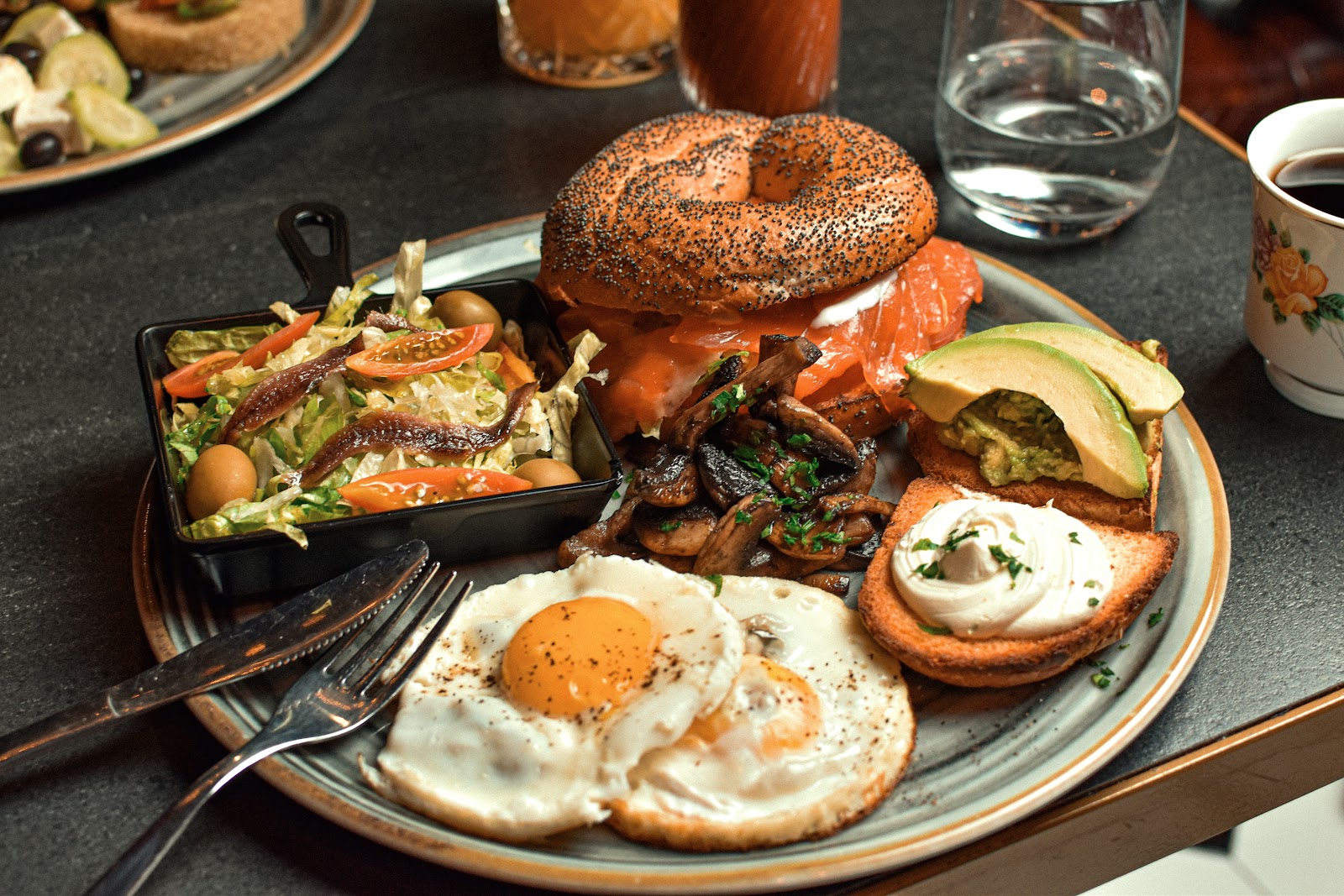 Photo by Alessandro Alimonti on Unsplash
Conclusion
If you're looking for a fun place to eat breakfast or lunch after class, check out these places near the University of Arizona campus.
From traditional American breakfasts like pancakes and waffles to Mexican dishes like chilaquiles and huevos rancheros, your taste buds will dance to these meals.
Check out our blogs to help you find the best student housing near the University of Arizona, each within a distance of these beautiful brunch spots!