Tucson, Arizona, is home to the University of Arizona, one of the best universities in the world. It has over two hundred and fifty applied learning programs, graduate courses, and undergraduate majors. Midtown Arizona has different housing options, parks, shopping, restaurants, zoo, botanical gardens, and museums.

Some areas, like Downtown Tucson, West University, and Sam Hughes, have apartments close to the University of Arizona. Below is everything you need to know about living in University of Arizona student housing options and campus.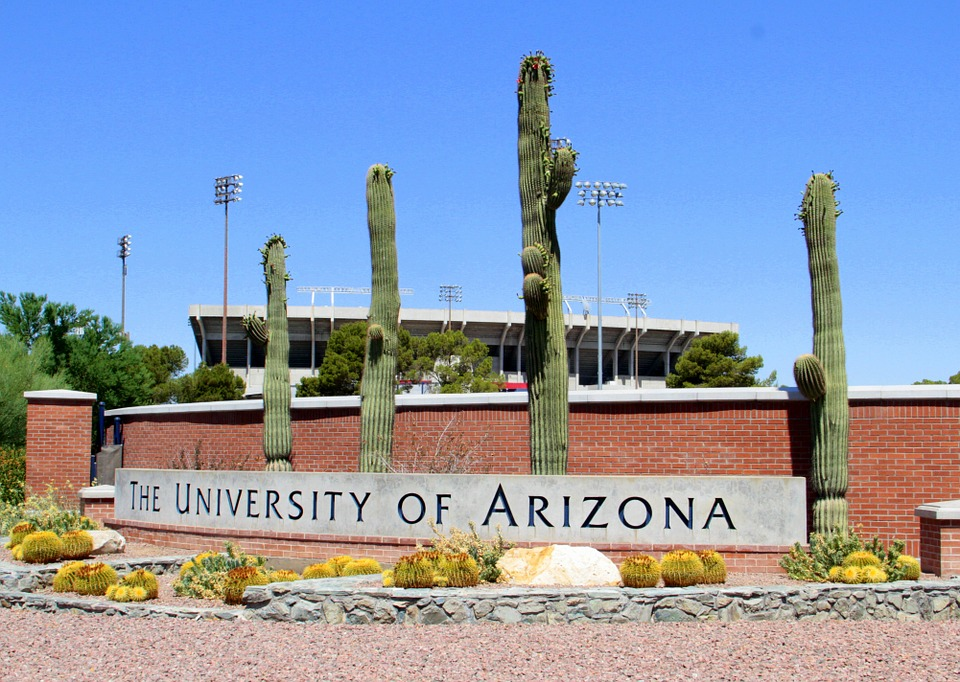 University of Arizona, Tucson. Source: Pixabay
Getting to Know Tucson, Arizona
Tucson's downtown area houses the campus of UA. Tourism is a critical component of this neighborhood's economy. Tucson, situated in Pima County, saw a roughly $2 billion boost from tourism in 2016. But despite its metropolitan location, the place has a laid-back vibe. Living in the different housing options here feels amazing. This neighborhood remains a fantastic destination to stay, whether you want to indulge in delectable dining, stunning art, or enjoy a wonderful day out of your campus.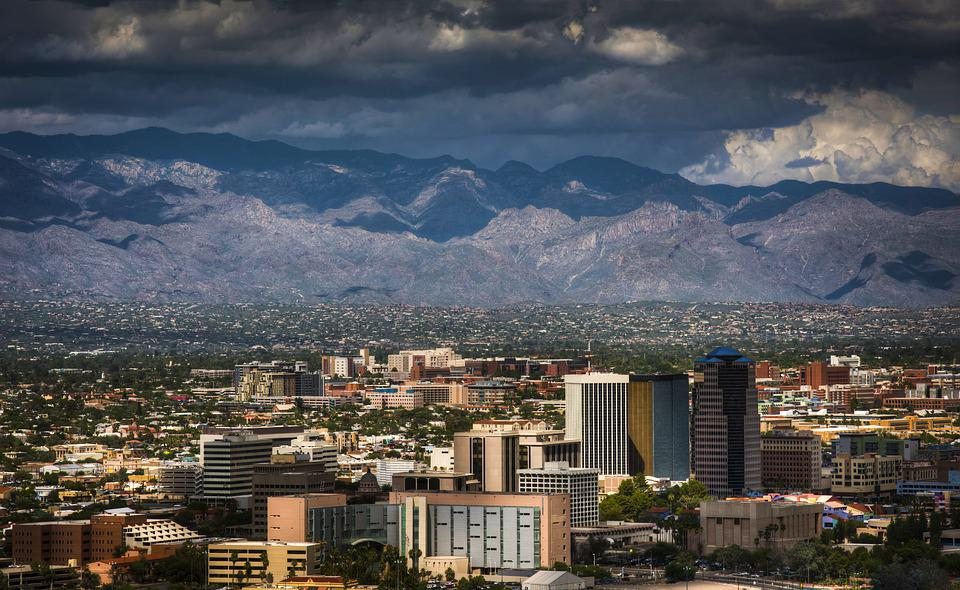 Monsoon Desert, Tucson, Arizona. Source: Pexels
Tucson is extremely sunlit, with a 41°F mean low temperature in December, as with most Southwestern areas. You'll like the warmth during winter if you're used to the biting cold up north. Tucson has a wonderful relationship with UA and never misses an opportunity to showcase it. Its major employer, the University of Arizona, is where the city is centered.
This makes commuting from your previous lecture room or campus to the neighborhood's highlights relatively easy. You'll not live in isolation as a newcomer in this stunning city since it has different housing options with lots of interesting folks. The University of Arizona is essentially its own community, given its level of impact and size on the area. Midtown Tucson is the generic name for the city, while the exact limits are ambiguous.

Tucson, Arizona. Source: Pixabay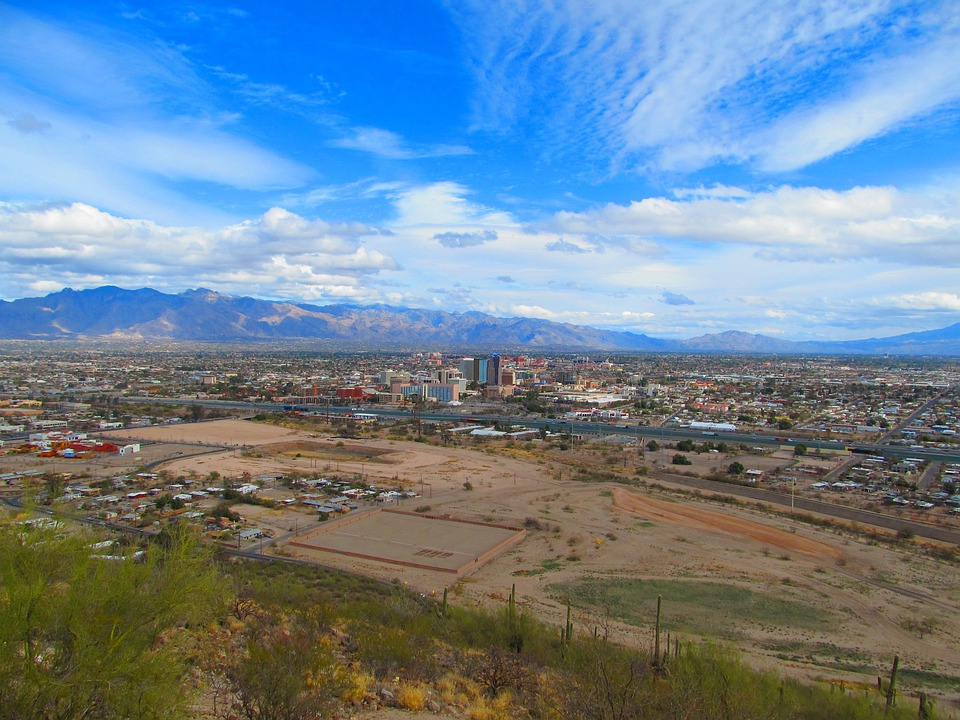 However, a significant portion of the city atmosphere may be found in Central and Midtown Tucson. Beautiful botanical gardens, exquisite housing options, expansive parks, a charming shopping mall, and a comic auditorium that has been in operation for over thirty-five years are just a few of the attractions in the neighborhood.
Where Do Most Students Live In University Of Arizona?
Sam Hughes
The Sam Hughes is somewhat residential with tons of fascinating housing options. It is situated in just the eastern part of the University of Arizona. There is a relaxed, homey atmosphere in the area, and its inhabitants appear to know and enjoy the company of one another.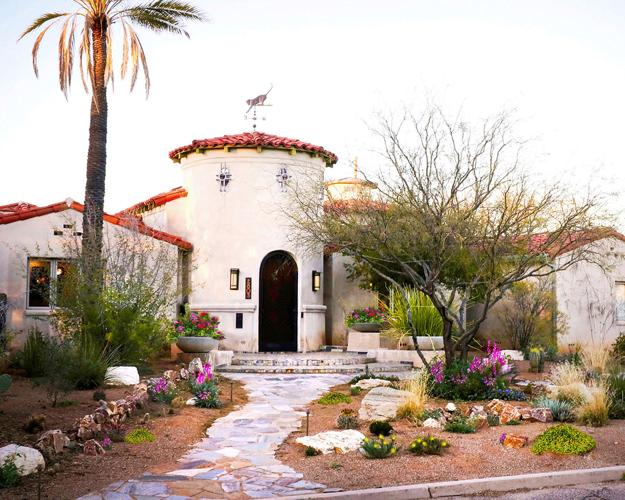 Treat Avenue. Sam Hughes, Tucson, Arizona. Source: Tucson.com
Even though Sam Hughes is primarily a residential area, it doesn't imply that you can't do anything there. Many establishments, particularly in the southern axis, such as the Laff's Comedy Caffé and Tucson Tamale Company, are present.
West University
If you'd like to reside in a historic neighborhood with gorgeous housing options while still near the University of Arizona, West University is where you'll like to live. Since it is a National Register Historic District and a Historic Preservation Zone, many of its residences have lasted for a while looking the same.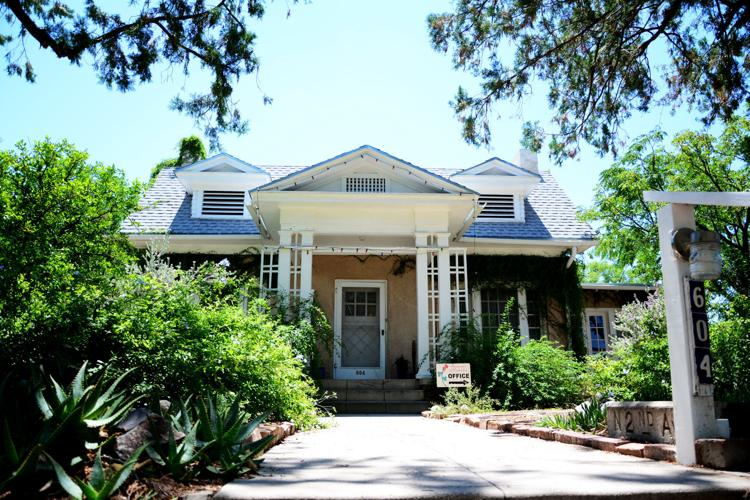 An architectural masterpiece, Tucson, Arizona. Source: Tucson.com
However, not every part of the area is made up of houses. West University includes Historic Fourth Avenue, an exciting and bustling shopping/dining neighborhood ideal for people of all age groups.
Downtown Tucson
Downtown Tucson is the place for you if you'd like to live in the center of the action with little time to spare. It has a great nightlife, breathtaking housing options, and getting around is simple, thanks to Tucson's tram system or bike routes.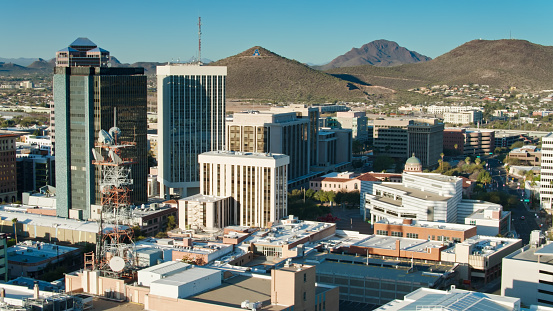 A Downtown Tucson Neighborhood. Source: Free Range Stock
Furthermore, the Sun Link streetcar will still provide access to the University of Arizona campus. At all times, Downtown Tucson will have a packed schedule of activities. You'll enjoy every part of this neighborhood if you detest boredom.
Transportation
Students often worry about how to get around campus housing areas, especially late at night. They can use the UA's Safe Ride, a late-night transport service run by students that serves the campus and the neighborhood. You can get to it by contacting (520) 621-7233 or installing their application, TapRide. Although you don't pay for it, access to it requires a university identification, and persons who are not students are not allowed to use it on or off-campus.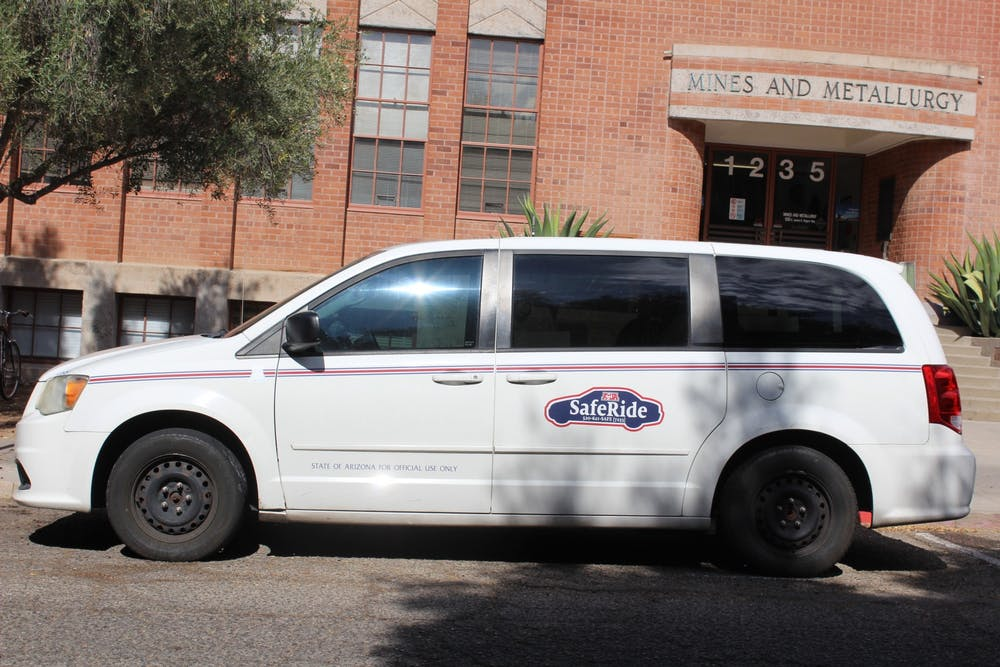 UA Safe Ride, Tucson Arizona. Source: The Daily Wildcat
The school's shuttle service, known as the Cat Tran, will carry you to locations both off-campus and within the campus. However, the fee is waived for trips that are on campus. Specific routes on campus need a boarding permit. Students can use the University of Arizona mobile application to follow the shuttle. Passengers should let the driver know where they want to go when they enter their rides.
UA's main campus housing is easily accessible from four downtown eating, retail, and leisure zones thanks to the Sun Link Streetcar, making going out and around or doing some vital shopping easy and fun-filled. Students can use the city's mass transit system on campus as well. Sun Tran bus stations on campus that carry students to various areas of town can be seen. Students may purchase a UPass from the university. The school's transport website may include more details about this and other transit options.
Dining
Living off campus requires having a range of food alternatives, and UA's off-campus areas do not lack in this regard. West University district has a pub and restaurant called Gentle Ben's Brewing. University of Arizona students commonly eat pizza at No Anchovies. For individuals who are of legal drinking age, they can enjoy a range of tastes and alcoholic drinks. Again, they offer additional activities well-liked by students, such as gameday activities. Despite the lack of student discounts, they provide some meal discounts.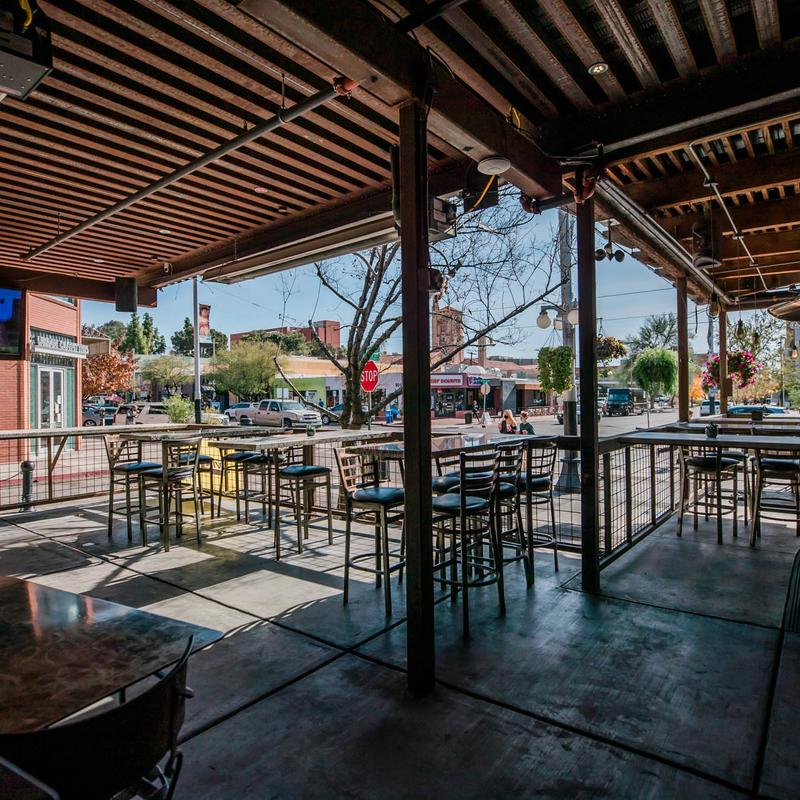 Gentle Ben's Brewing, Tucson, Arizona. Source: Gentle Ben's
The initial site for this Tucson franchise is the Trident Pizza Pub, which is situated outside the university campus in Sam Hughes. The well-known pub and grill, Dirtbags, sits between the North University area and the University of Arizona City Campus. They have a wide selection of diverse bar dishes, and it's a well-liked hangout for undergraduates and graduates alike to watch intercollegiate athletics. Students love this place, especially for viewing television broadcasts of collegiate sporting events.
Shopping
It's important to have a range of outlets, especially food stores, for people who decide to stay off-campus. Although they don't provide a discount just for students, they've got incentive programs where you may accumulate savings on future petrol or grocery buys. In addition, you can find the El Con Mall on campus. It includes retailers like Office Depot, Wal-Mart, and Target, in addition to Home Depot. You can use the Night Cat transport to arrive at 7:00 p.m. and be picked up at 8:50 p.m.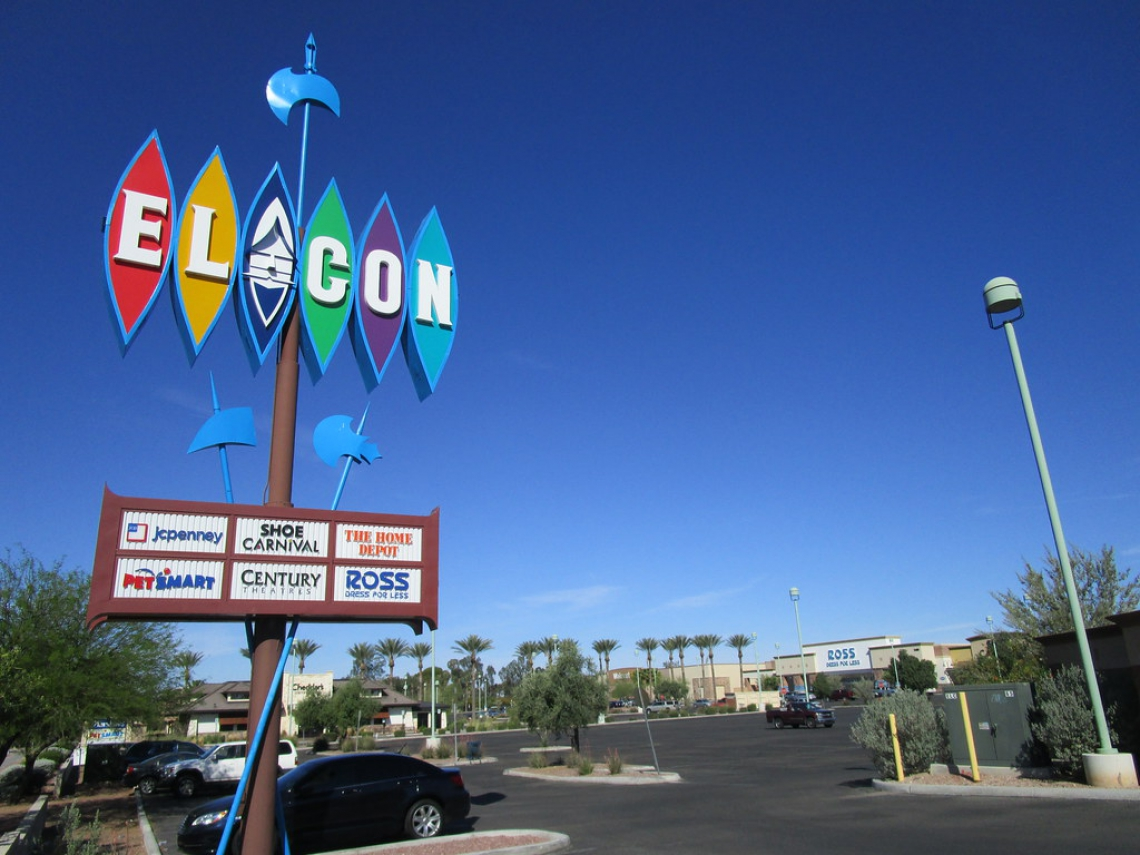 El Con Mall, Arizona. Source: Arizona Global
A well-liked retail district is Main Gate Square, which is close to UA. It's simple to reach because it is situated along the streetcar line. There are different types of shops there, from apparel to furniture. Numerous restaurants, hair salons, and attractions are also located there.
Security
Security is a major concern in off- and on-campus housing and UA has established security precautions to assist students. The LiveSafe application, which enables students to register security and safety issues, is available to them for free, thanks to the school. Through the SafeCats program, students and employees may get security information regarding issues both off and on campus in several ways. Students (and employees) can get security warnings on their smartphones or other portable devices thanks to the UAlert.
How Much Do the Dorms Cost at University of Arizona?
Without meal plans or parking permits, board and room at UA's dorm cost between $6,470 and $12,960 each year. Staying on the city campus has many advantages over residing in campus housing areas, chief among them being convenience. You won't have to spend time and money commuting from and to class, and you'll have no trouble participating in on-campus events or athletic competitions.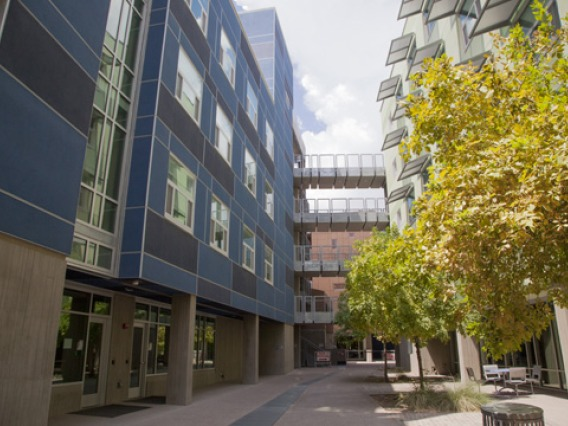 Árbol de la Vida Dorm, University of Arizona. Source: University of Arizona Housing
These costs are per occupant, and a two-hundred-dollar rent deposit is included in the rent for the fall semester. These rates assume double occupancy without a specific remark indicating a distinct room category. Please be aware that costs only relate to accommodation and don't cover parking costs and meal plans.
Conclusion
The University of Arizona has some fascinating and lovely student housing options. You can find most life essentials and leisure activities there. You can stay in UA off-campus housing or the dorm. By reading hitherto, we're sure you've already made that choice. Have a fun-filled experience!