Known for its high ranking and academic achievement, the University of California Irvine is one of the hottest schools to attend this year. Plenty of fellow alumni have preceded those students who chooseto become an infamous anteater at UCI.
Over 37,000 students call UCI home for at least a few years, and the school offers an astounding 222 degree programs. Located in a safe neighborhood in Orange County, the students enjoy sunny skies, and the community gets a huge economic boost from the school.
The University of California Irvine is known for its research programs and for creating an environment of critical thinking. Many students excel in their chosen program as well as address pertinent social issues that affect us all.
From innovators in computer science, to successful business men, to actors both on the small and silver screen, there are plenty of alumni to learn from. Check out these 25 famous alumni from UCI who paved the way for you to make a difference in your own world!
Alice Sebold
Author of The Lovely Bones, Alice Sebold, is a writer that has enjoyed time on the New York Times Best Seller list. She also had the book adapted into a film in 2010. Sebold graduated from UCI in 1998 with a Master of Fine Arts and is also well known for her memoir, Lucky, and another book, The Almost Moon.
Brady Anderson
Outfielder Brady Anderson is a UCI famous alumni that showed off his skills for the Anteater team in 1985. He left his economic studies early after being drafted by the Boston Red Sox in 1985 in the 10th round.
Anderson went on to have a successful career with the Cleveland Indians and hit a record 50 home runs for the Baltimore Orioles one year.
Coco Lee
Famously known more so in China and Taiwan, Coco Lee is a singer-songwriter that had a hit single on the music charts. She is also an actress, record producer, and dancer and performed at the Oscars. Lee attended UCI for her freshman year but then left to pursue her career in pop music.
David Baker
As a former President and CEO of the Pro Football Hall of Fame, C. David Baker has seen a wide range of professional athletes over his career. Baker graduated from the University of California Irvine in 1975 and was a power forward and basketball player for the UCI Anteaters and played professionally in the Arena Football League before going into business.
David Benioff
Also known as David Friedman in his personal life, David Benioff is a director, producer, and writer. He is the co-creator of Game of Thrones and has written many screenplays, including Troy, City of Thieves, and X-Men Origins: Wolverine.
Benioff attended the University of California Irvine and earned a Master of Fine Arts degree in 1999.
Darren Fells
Although he played basketball for the UCI Anteaters, Darren Fells has had a long career in the NFL. He first played for the Seattle Seahawks and then moved on to the Arizona Cardinals, Cleveland Browns, and Houston Texans. As a tight end, Fells is currently playing for the Tampa Bay Buccaneers.
Erin Gruwell
As a dedicated teacher, Erin Gruwell is known around the world for her unique teaching method. She wrote The Freedom Writers Diary in 1999, later becoming a film and documentary. Gruwell graduated from UCI in 1991 and is nationally known for her work as a teacher and for supporting other teachers through the Freedom Writers Workshops. She is a sought after keynote speaker and cheerleader for teachers all over the world.
Ferial Govashiri
As personal secretary to President Barack Obama, Ferial Govashiri was up close and personal with the most influential politicians in the world. She worked at the White House from 2014-2017 and earned her degree from UCI in 2007 with a degree in political science.
Marie Claire magazine named her one of the top 50 most connected women in America. Govashiri now works as Chief of Staff to the Chief of Content Officer at Netflix.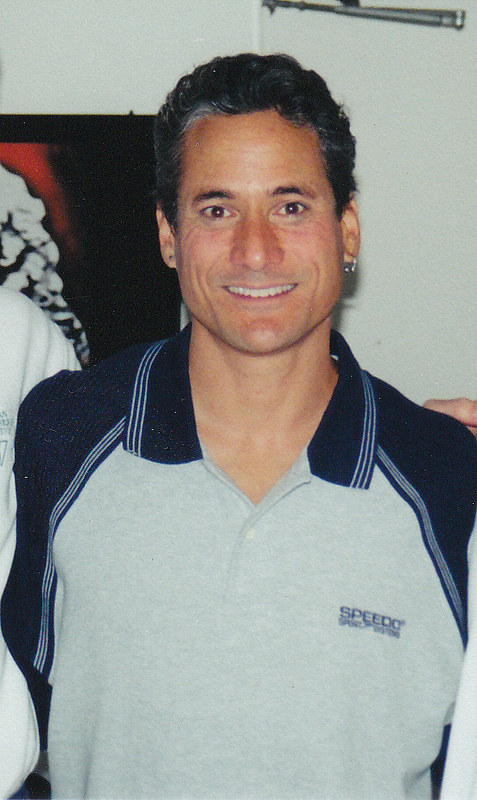 Greg Louganis
Gold medalist Greg Louganis became famous when he earned the top award at the 1984 and 1988 summer Olympics. As a diver, he won gold in both the platform and springboard categories.
He graduated from UCI in 1983 and is the only male to win gold medals on both apparatuses in consecutive Olympic Games. Louganis' diving talents have caused many to believe that he is the greatest American diver in history.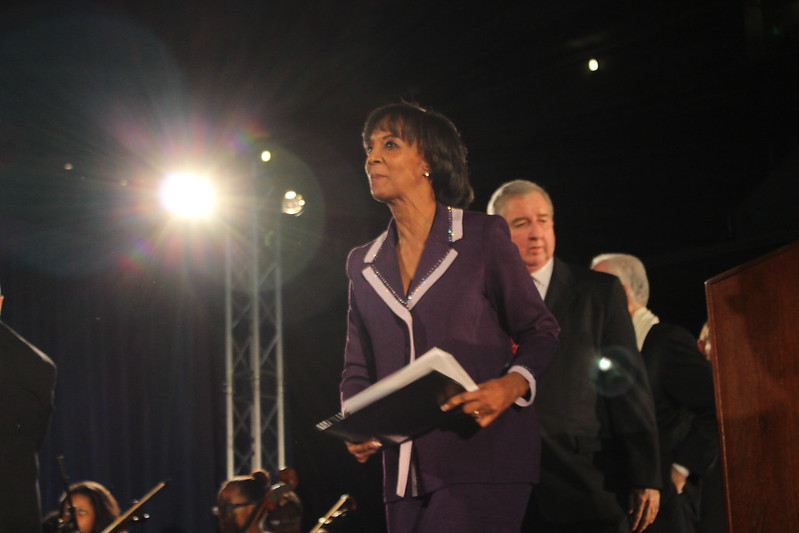 Jackie Lacey
The 42nd District Attorney for LA County, Jackie Lacey, is a UCI alumni as well. She served from 2012-2020 and was the first woman and first African-American to fill in the role. Lacey worked on addressing overcrowded jails and nabbing high-tech criminals in the county.
She also helped keep seniors safe from financial abuse and was a proponent of environmental law. Lacey graduated from UCI in 1979.
Joe Lacob
NBA owner Joe Lacob is a savvy businessman and majority owner of the Golden State Warriors. He has helped the team become NBA champions in his ability to run such a large organization and graduated from UCI in 1978. Lacob is now a billionaire but shared that he paid his way through UCI by selling peanuts at local Angels baseball games.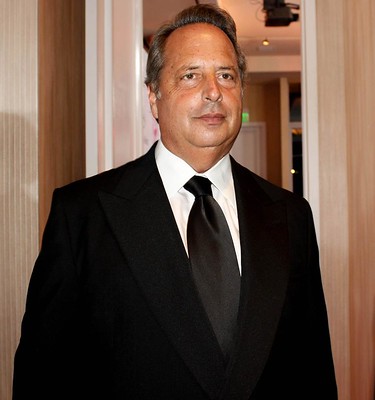 Jon Lovitz
Comedian Jon Lovitz is one of the most recognizable and famous alumni of UCI. He was a Saturday Night Live cast member from 1985-1990 and is often remembered for his work in A League of Their Own.
He also appeared in The Wedding Singer, Hotel Transylvania, and Eight Crazy Nights. Lovitz has also been in many episodes of The Simpsons and graduated from the University of California Irvine in 1979.
Joseph McGinty Nichol (McG)
Known professionally as McG, Joseph McGinty Nichol is a producer and director. He is known for his work on the music video Walking on the Sun by Smashmouth in 1997 and won Billboard's Pop Video of the Year Award.
McG also worked on Charlie's Angels: Full Throttle, Terminator Salvation, and The Babysitter: Killer Queen. He earned a degree in psychology from UCI in 1990.
Kelly Perine
As a 1998 graduate with a Master's degree in Fine Arts, Kelly Perine is known as a hard-working individual all over Hollywood. He works as a television actor as well as a producer, writer, and director. Top all of those off with also being a comedian, and it is no wonder that Perine is known for his dedication to the craft.
Perine has had plenty of success in many nationwide television commercials for big brands like Wendys, Motel 6, and H&R Block.
Michael Chabon
As a columnist, novelist, and screenwriter, Michael Chabon earned his Master of Fine Arts in Creative Writing from the University of California Irvine. Chabon is a Pulitzer Prize-winning author known for his books Moonglow and The Amazing Adventures of Kavalier & Clay.
He graduated in 1987 from UCI and has been asked to help write many different screenplays and shows in the recent past as well.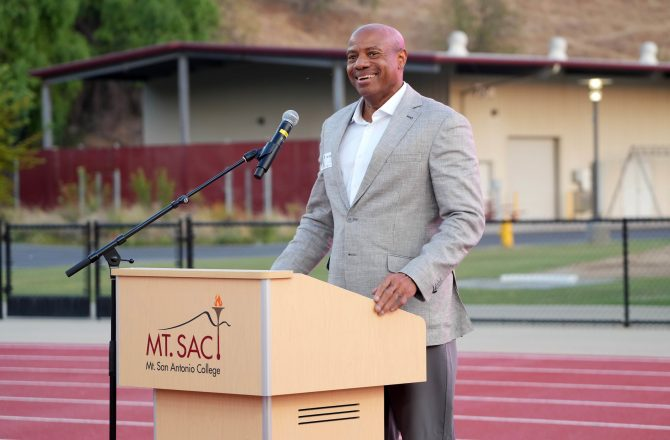 Mike Powell
Mike Powell jumped to fame back in 1991 when he earned the world record for long jump. As a former track and field athlete, Powell continues to support the sport and still competes in his age group today. He is a two-time world champion as well as a two-time Olympic silver medalist.
Natalie Pack
Miss California USA 2012 was famous alumni Natalie Pack who works as a fashion model. Pack also competed on the 12th season of America's Next Top Model, which aired in 2009. As a UCI student, Pack particularly loved the research aspect of UCI and that professors related class topics to their own laboratory studies.
Nazanin Boniadi
As an actor and activist, Nazanin Boniadi knows a thing or two about drama. She started her career playing roles for TV shows like General Hospital and then moved on to How I Met Your Mother.
Boniadi has also appeared in popular shows like Homeland, Ben-Hur, Counterpart, and Hotel Mumbai. She graduated from UCI in 2003.
Neal Shusterman
Both young and mature readers enjoy the works of writer Neal Shusterman who graduated from UCI in 1985. He earned the National Book Award for Young People in 2015 for his book Challenger Deep and went on to earn awards for his novel, Scythe.
Shusterman also writes screenplays for film and television shows.
Patrick Hanratty
Anyone who works with computer design can thank Patrick Hanratty for his invention of the Computer-Aided Design (CAD) program. Hanratty also invented the Computer-Aided Manufacturing (CAM) program, and both programs are heavily used in most 3D mechanical design systems today.
Hanratty graduated from UCI with a Doctorate degree in 1977.
Richard Ford
Pulitzer Prize-winning author Richard Ford won the award in Fiction in 1996 for his book, Independence Day. Ford is also the author of Wildlife, a book that went on to become a film in 2018. Ford is a UCI alumni that earned a Master of Fine Arts degree from the school in 1970.
Rob Pardo
Video game enthusiasts probably know Rob Pardo for his design work in the game World of Warcraft. Pardo held executive roles at Blizzard Entertainment and was named one of the 100 most influential people in the world by Time Magazine in 2006.
Roy Fielding
While you may not know his name, the work of Roy Fielding is something that we all use on a daily basis. Fielding is a computer scientist who was one of the principal authors of the HTTP specification and the inventor of important computing styles.
He received his Bachelor's, Masters, and Doctorate from the University of California Irvine over a span of 12 years.
Teal Wicks
As a 2005 UCI alumni, Teal Wicks has had plenty of recent success on Broadway stages and the small screen. She has played countless roles in productions such as Finding Neverland, Jekyll & Hyde, and Wicked. Wicks also has roles in the television show Elementary and The Good Wife.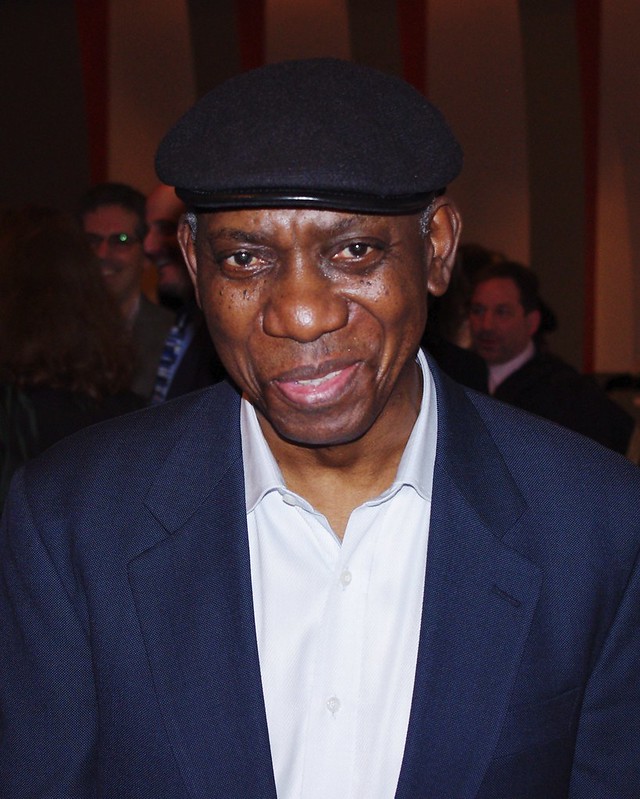 Yusef Komunyakaa
Award-winning poet Yusef Komunyakaa is a famous alumni that graduated in 1980 from UCI with a Master's in Fine Arts. He wrote poems about the Vietnam war and earned many prizes and awards for individual poems that he penned after graduation. Komunyakaa earned the Pulitzer Prize in Poetry in 1994 and has gone on to publish many books and poetry.
Plenty of famous alumni have walked the same campus of UCI in the past. These UCI alumni are just a few examples of the great things that graduates have gone on to do after completing their studies. Factor in all of the people who aren't quite at famous-level status, and there is a wealth of history and success among all of the degree programs offered.
When looking for UCI off-campus housing in Orange County, consider choosing a location that is conveniently close to campus so that you don't miss a thing. Follow in the footsteps of these famous actors, writers, athletes, scientists, and business people who have paved the way for your own success.
No matter what you choose to study as a future UCI Anteater, numerous UCI alumni are cheering you on to do big things in your future!