The city is best known for the Liberty Bell and those amazing Philly cheesesteaks. However, did you also know that Philadelphia is home to the largest public art program in the nation?
Mural Arts Philadelphia started in 1984 in an effort to cover up the city's graffiti. Over the past 35 years, the program has morphed into so much more. Artists and communities work together to transform public spaces with anywhere from 50-100 art projects each year.
Now, the murals have become a significant part of the history, voice, and future of Philadelphia. While you can spot the art all over the city, from skyscrapers to outdoor play areas, you can also take a dedicated walking tour to learn more. Over 15,000 people learn about the purpose and process behind the murals in the world's largest outdoor art gallery each year.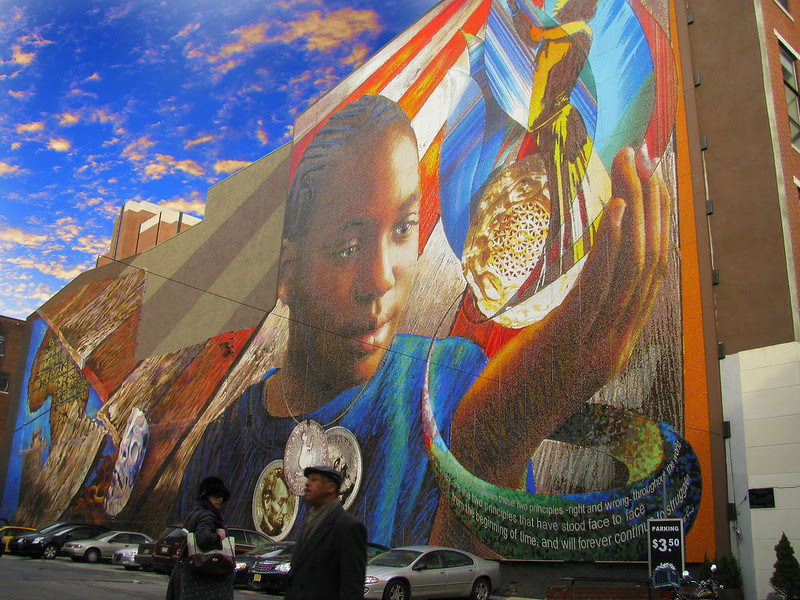 Legacy by Josh Sarantitis and Eric Okdeh in Philadelphia, PA
The Mural Arts Mission
As a way to connect the community together, the Mural Arts Philadephia mission is to "inspire change in people, place, and practice, creating opportunity for a more just and equitable Philadelphia."
Many of the mural arts around the city speak to a deeper meaning. While they are all beautiful, the greater part of the process incites how the artists work with communities to showcase a great sense of experience and identity.
Mural Projects
While single murals are often intriguing, many of Philadelphia's murals belong to an overarching project. Each project has a specific purpose and focus in an area of town. These projects can include civil rights, history, and prominent figures that were important to the city of Philadelphia.
Philadelphia Muses by Meg Saligman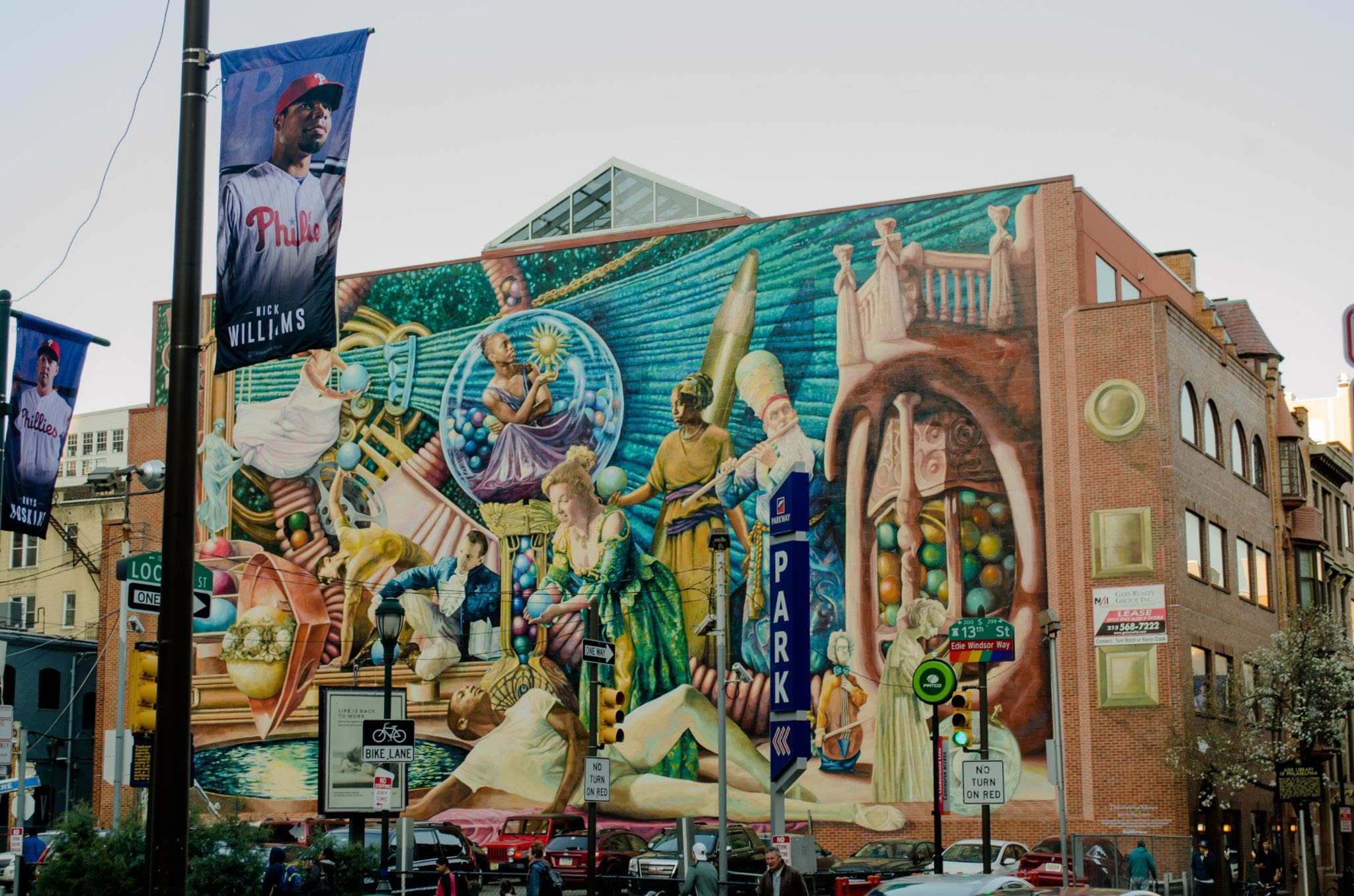 Located on 13th and Locust streets, Philadelphia Muses is a mural that has remained a top favorite. It was completed in 1999 and features the art, color, and creativity of the people of Philadelphia.
Circles and spheres dominate the piece as nine muses all mean something different. Meg Saligman created the piece using parachute cloth that was attached to the brick wall using acrylic gel.
Welcome Back Philly by Felix St. Fort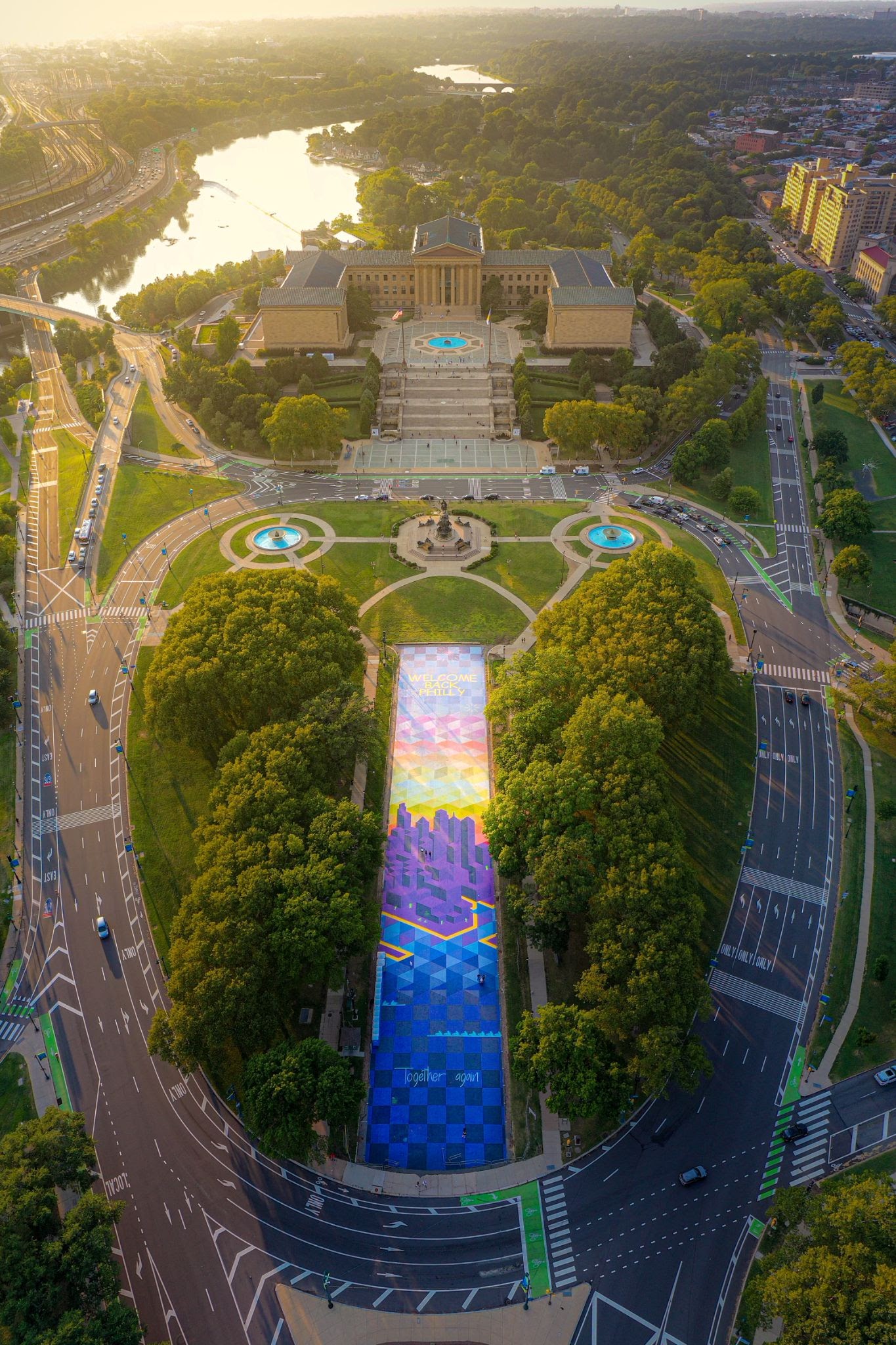 One of the newest additions to the streets of Brotherly Love is the 33,000 square foot ground mural along Benjamin Franklin Parkway in center city. This celebratory piece used a team of 42 artists to help welcome back residents to the city after the COVID-19 pandemic. It used over 300 gallons of paint and 100 colors that depict each neighborhood in Philadelphia.
Up With Hope. Down With Dope by David McShane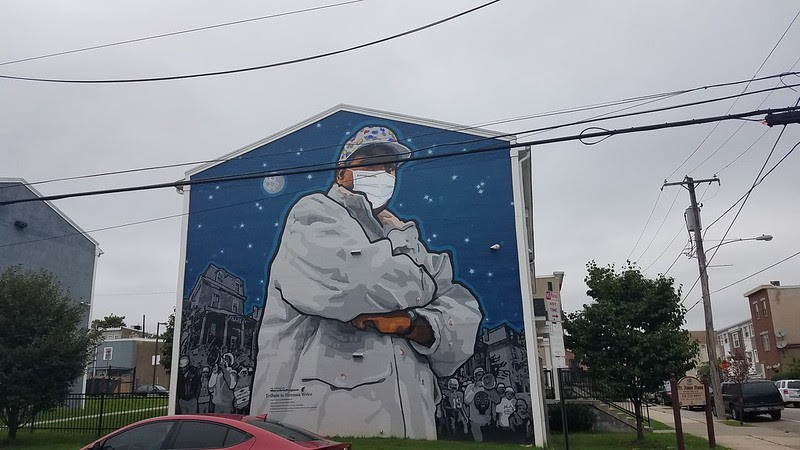 A community effort brought together this mural of Dr. Herman Wrice who made a huge impact on the drug problem in Philadelphia. This original mural sat at 3335 Spring Garden Street but was recently blocked by new construction.This is a huge plus for many of the Drexel and Upenn students looking to move into the area.
Residents worked together in this paint-by-number mural designed by artist David McShane. The new mural sits on a wall 35 feet high at the corner of 33rd Street and Haverford Avenue in Philadelphia, PA, and includes much of the same images as this original piece.
Common Threads by Meg Saligman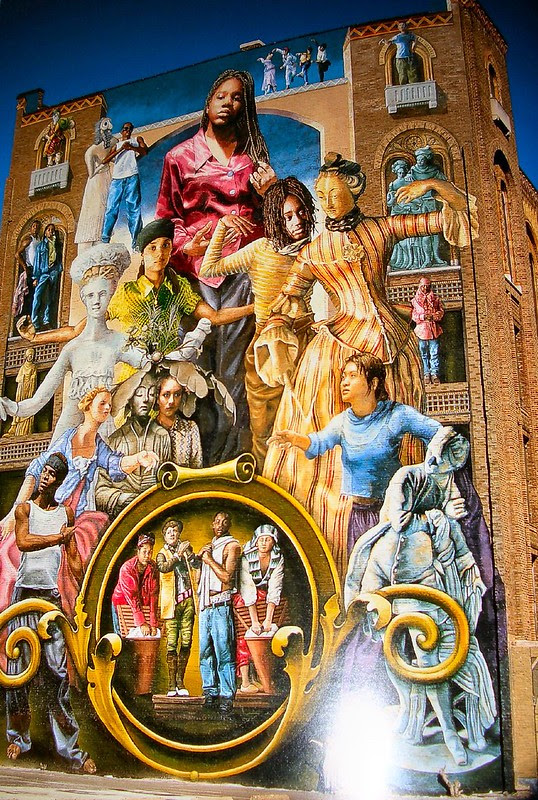 This stunning piece sits at Broad and Spring Garden Streets in the center city neighborhood. Common Threads was completed in 2016 and is considered one of the most iconic murals in Philly. The 8 story mural features contemporary people imitating the postures of past people in history. Some people are small, while others are larger than life.
The only person not paired with a past historical figure is Tameka Jones, a former student at the Philadelphia High School for the Creative and Performing Arts.
We The Youth by Keith Haring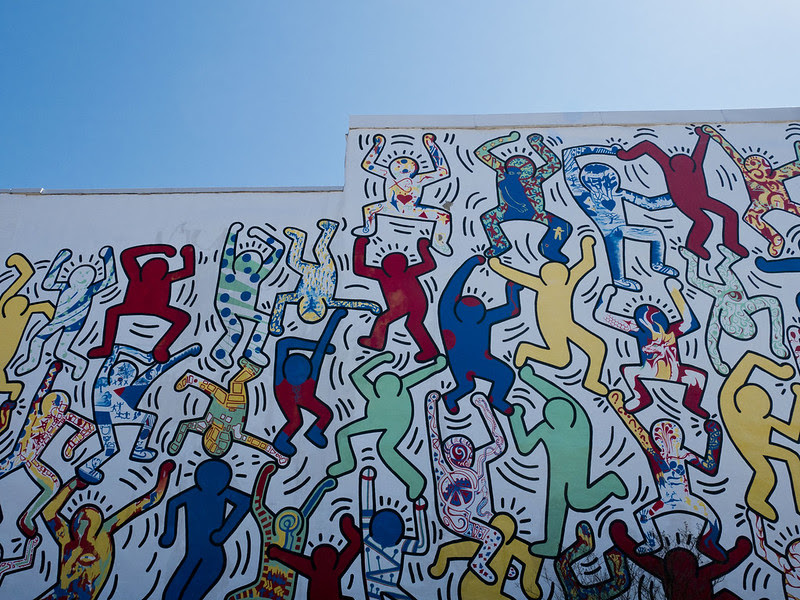 One of the most recently saved murals is also one of the city's oldest. We The Youth was originally painted in 1987 by Keith Haring, an iconic pop artist. The mural sits on the side of a home located at 22nd and Ellsworth Streets in South Philly. The wall was significantly damaged, and restoration was completed in 2013 to keep the original mural updated.
Dr. J. by Kent Twitchell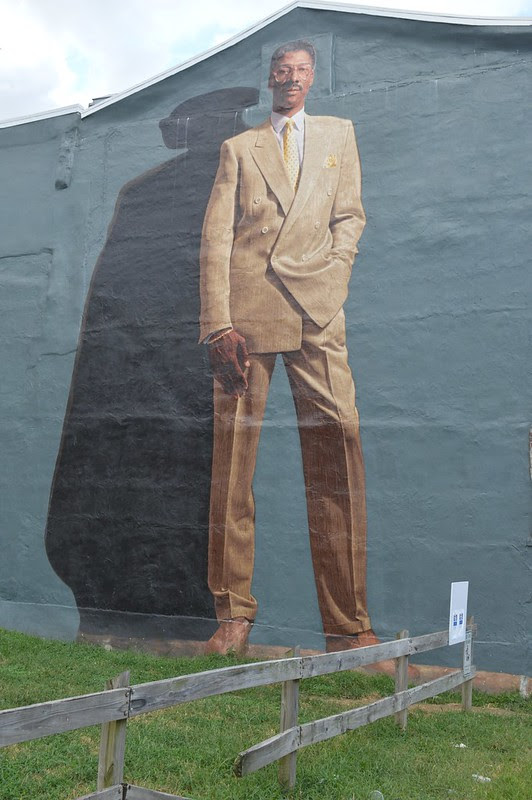 This breakthrough piece by artist Kent Twitchell was finished in 1990. You can find Dr. J. at 1234 Ridge Avenue that features former basketball player Julius Erving.
The 3 story mural captures the magnitude and significance of Dr. J's impact on the Philadelphia community. The piece was specially funded to help boost the Philadelphia art scene and is still a triumph.
A People's Progression Toward Equality by Jared Bader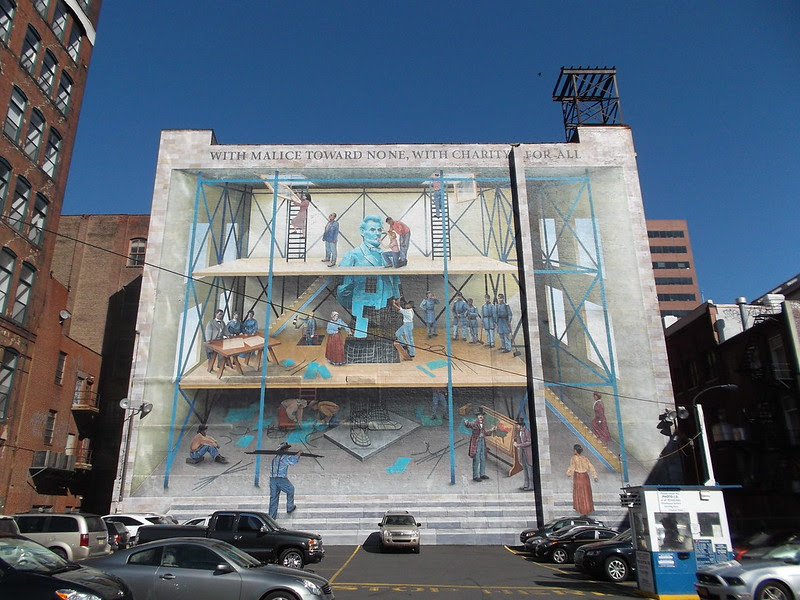 This piece by Jared Bader was completed in 2007 and focuses on the progression of Civil Rights. A statue of Abraham Lincoln is the focus, and the quote, "With malice toward none, with charity for all," sits on top of the mural. Find this mural near Market and 7th street in Philadelphia, Pa.
Paid Murals
Not all mural arts in the city are part of the Mural Arts Philadelphia program. Some artists are commissioned to paint murals for specific companies or ad campaigns. Other groups choose to paint their own version of murals as well.
You can find plenty of mural arts installations around the city that showcase the strong arts and culture community of Philadelphia. Commisioned artists from both local and international scenes are part of the Philadelphia mural arts history.
Five Below Mural by Meg Saligman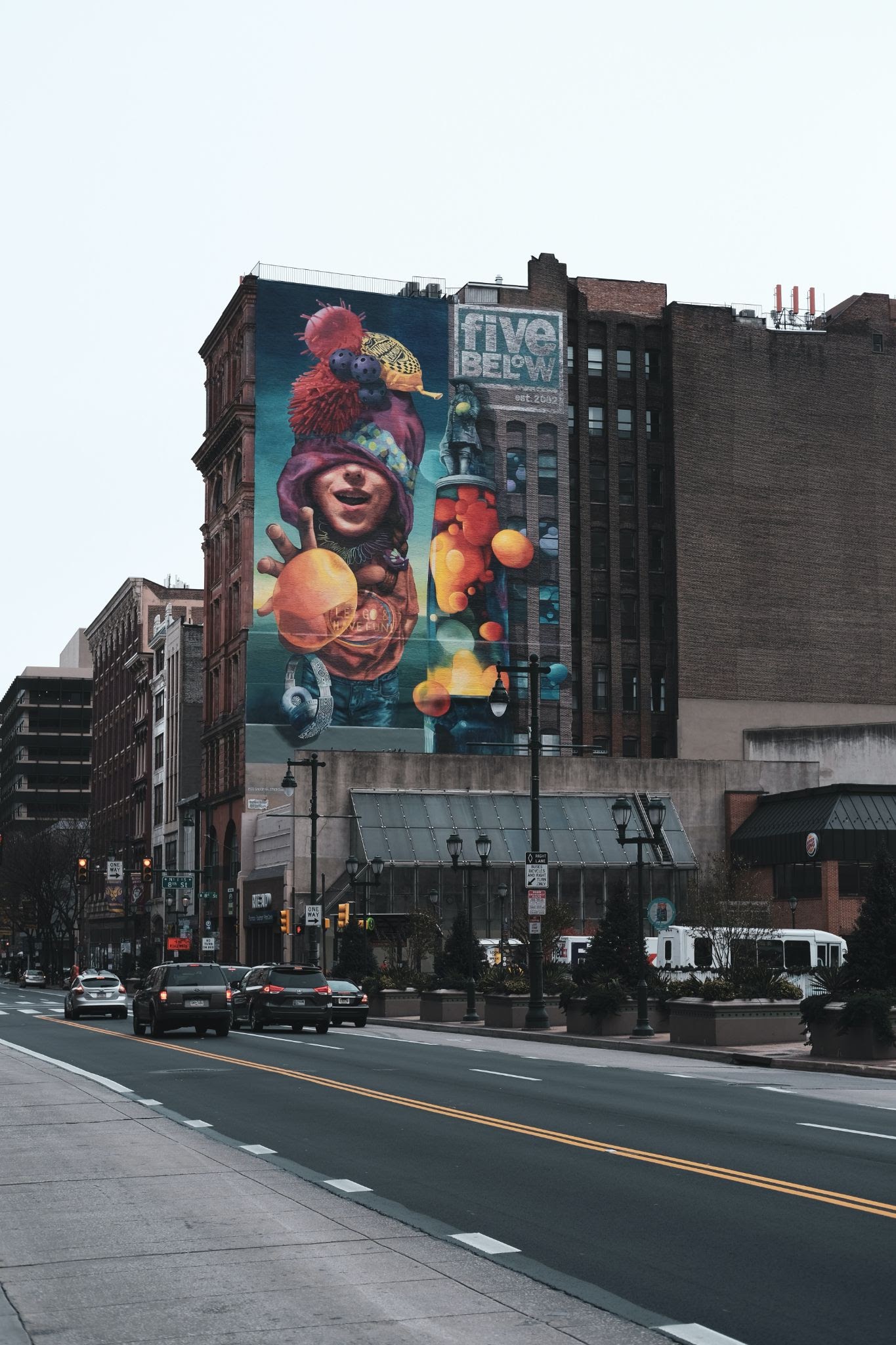 This piece created by popular artist Meg Saligman is a paid advertisement for Five Below. The mural itself is fun and whimsical, but there are critics of the idea that public spaces are for sale in Philadelphia.
Philadelphia Phillies by Pandr Design Co.
This brightly colored piece was completed in 2019 by Pandr Design for the Philadelphia Phillies baseball team. It is located at Citizens Bank Park and draws a lot of crowds and selfie action. It is a great backdrop for those enjoying a baseball game and a love letter to the city.
How to Apply for a Mural
Could your neighborhood use a mural? Are you an artist that has a great idea for a public space mural? Learn how to apply for a mural in the Philadelphia mural arts program.
Neighborhoods with a Blank Canvas
Does your neighborhood have an eyesore? Maybe there is a large wall that would be the perfect spot for a mural?
You can fill out a wall submission for the project online to let Mural Arts Philadelphia know about the potential space. Include a few pictures of the space and do your best to figure out the size and material of the wall as well.
Artists With a Mural Idea
You can submit your mural idea online that helps tell the story of Philadelphia and the community that resides in the City of Brotherly Love. It is important to have a firm grasp on what will resonate with your fellow Philadelphians.
Groups of artists or non-traditional organizations are always welcome to submit ideas as well. All ideas are welcome and part of the diversification of the city.
Applications for murals are reviewed twice per year by a group of staff. Get your application in by April 15th or December 14th to be considered.
Remember that not all murals in the mural arts program need to be larger than life in size. Many of the city's mural arts are smaller and unique in their placement and statement.
There are plenty of art murals to find all over the City of Brotherly Love. From those commissioned through the Mural Arts Philadelphia program, or those created from artists for ads or just for fun, they all add color and life to the city.
Consider joining in with your community group, business, or organization to submit your own art design to help beautify your neighborhood. If your idea isn't accepted by the Mural Arts Philadelphia program, you could create your own mural as long as you follow city guidelines.
Check out all these and hundreds of other mural arts in town to celebrate and appreciate Philadelphia's rich history and culture.