Photo by Daphne Skinner (@daphneskinner on Instagram)
Tucson, Arizona has a vibrant atmosphere and a growing job market, making it no surprise that University of Arizona students and young professionals alike are drawn to the city. The architecture, quality of life, bustling college town vibe, and pleasant winter months aren't the only benefits of moving to Tucson.
The cost of living in Tucson is lower than the national average and the unemployment rate is under 5%. If you're a student at U of A or a recent grad, the low housing prices will be great for your budget! A one bedroom apartment in Tucson is a common choice of housing in Tucson.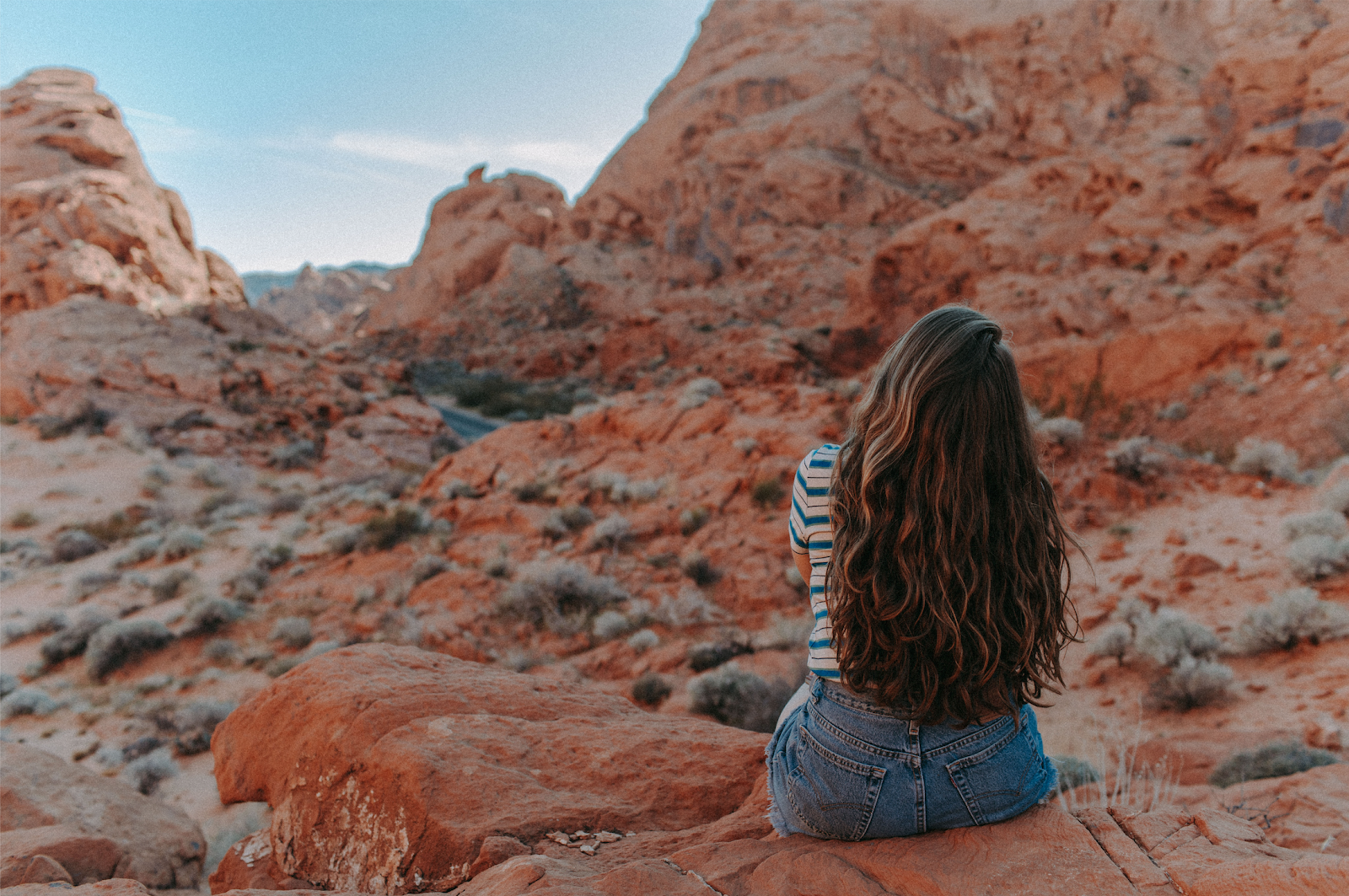 The cost of a one bedroom apartment in Tucson is dependent on the neighborhood. Like any other city, the neighborhoods have varying levels of demand so the price of a 1 bedroom apartment in Tucson will depend on the neighborhood.
When budgeting how much to spend on rent, a key cost to factor in is the price of utilities and amenities like in-unit laundry, parking, and even a pool! If you're a U of A student or recent grad, it's also really important to be careful not to live outside your means and end up in debt.
Armory Park
As one of the more upscale neighborhoods with a great location close to downtown, some of the more expensive prices for a 1 bedroom apartment in Tucson can be found here. The area has the perfect blend of urban and suburban activities, and the average one bedroom apartment costs $1,100/month for 600 square feet.
Sam Hughes
This is a U of A favorite! This is a popular neighborhood for students and newly graduated young professionals because of its proximity to the University of Arizona. A one bedroom apartment in the charming Sam Hughes neighborhood is estimated to be between $900-$1,000 per month. The square footage of the average one bedroom apartment is 900 square feet.
El Presidio Historic District
In general, a 1 bedroom apartment in the El Presidio Historic District rents for approximately $800/month. You can find apartments as cheap as $400/month, but it's not common. These apartments are between 600-650 square feet.
West University Neighborhood
Another prime area for U of A students and recent grads is the West University neighborhood. The best part of West University is how accessible everything is on foot, including the U of A campus. A one bedroom apartment in the Tucson West University area is pricey, at nearly $2000/month for less than 600 square feet.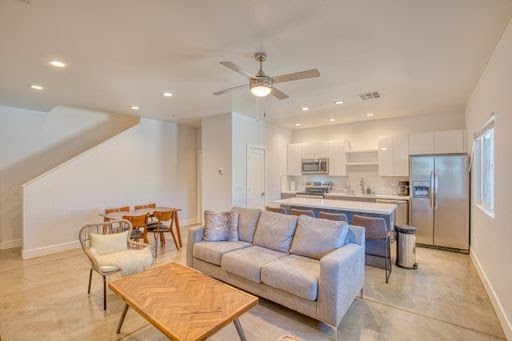 These 1 bedroom apartments in Tucson may seem cheap upfront, but the hidden costs can add up. Another way to find your perfect apartment in Tucson is to look into Tripalink's coliving options in the West University neighborhood near U of A, which are significantly cheaper than other apartments in the West University neighborhood. Another benefit of Tripalink is that there aren't hidden fees you have to watch out for, all utilities and amenities are included in the rent price.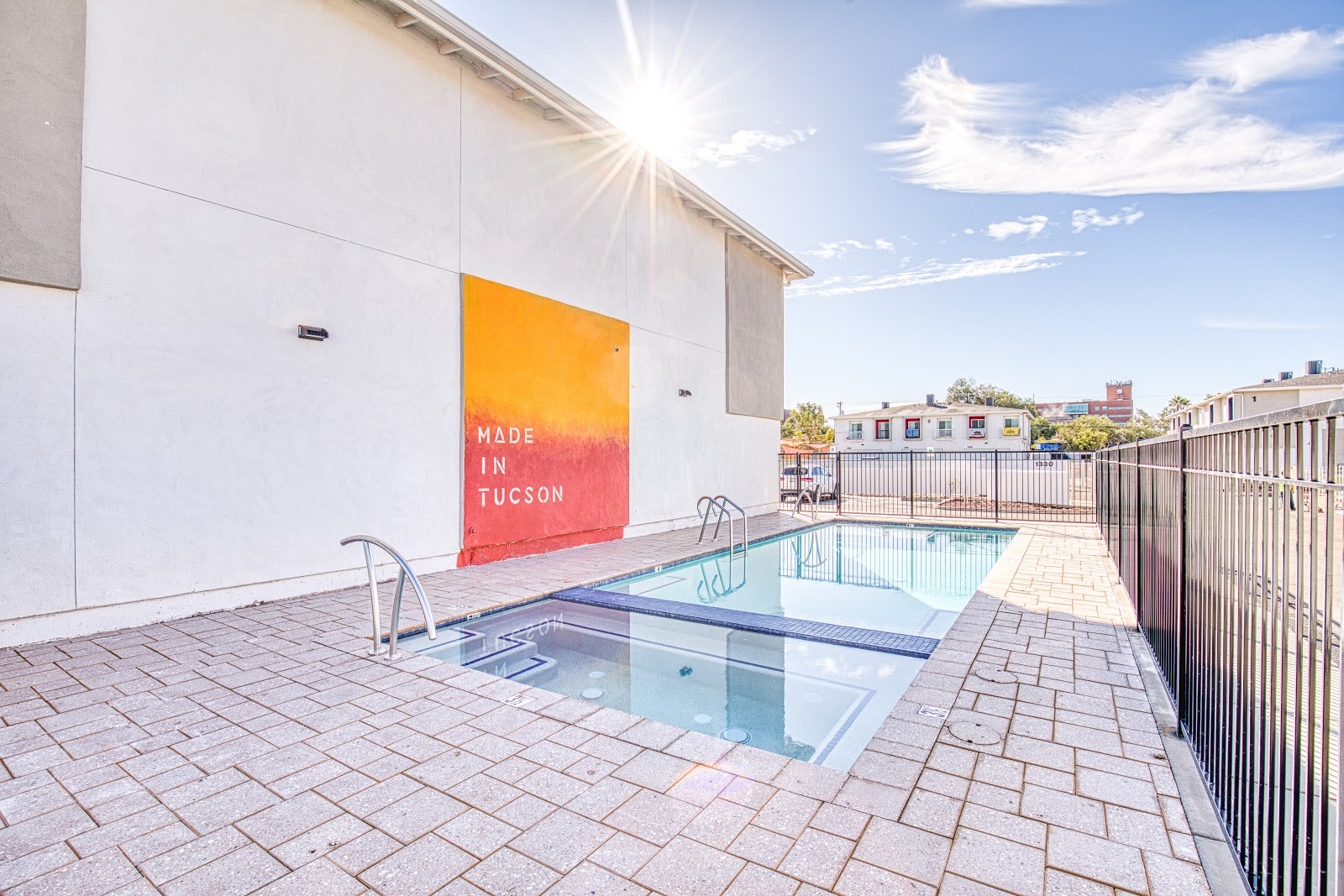 Tripalink offers both fully furnished and unfurnished options that fit within almost all price points! Depending on which you choose, you'll only pay between $550-900. And you get so much more than just a roof over your head. Their coliving apartments also include special perks like a community swimming pool, barbeque area and mini golf course.
Coliving also allows you to meet like minded people, which is a great opportunity if you are just moving to the city. If you choose the fully furnished options, you'll save on the cost of buying or moving furniture in and out. Tripalink is truly a hidden gem in the Tucson housing market.