Carnegie Mellon University has an alumni network of over 100,000 people and is growing every day. Carnegie Mellon alumni do well after their time at the university. Alumni have gone on to create startup companies and about 400 of those startup companies are bringing in revenue of about 7 billion dollars in the past 10 years and they're all from notable alumni at Carnegie Mellon University. Did we mention the notable alumni represent more than 140 countries globally?
Are you interested in learning more about the university? Read on to learn about the background of Carnegie Mellon University and learn about the famous and notable alumni of the college. You might be surprised as to who is on the list.
Background About Carnegie Mellon University
First, let's get some background knowledge about the university. Carnegie Mellon was founded by Andrew Carnegie and Andrew W. Mellon. In 1900, investor Andrew Carnegie invested $2 million in creating the Carnegie Institute of Technology, nicknamed Carnegie Tech. In 1909, Andrew Mellon and his brother, Richard, co-founded the Mellon Institute of Industrial Research, a fun fact the invention of the gas mask and the serum for pneumonia was created here. It was then in 1967 that a merger was proposed between the two universities and Carnegie Mellon University was born to continue the vision of higher education, research, and discovery of its founders.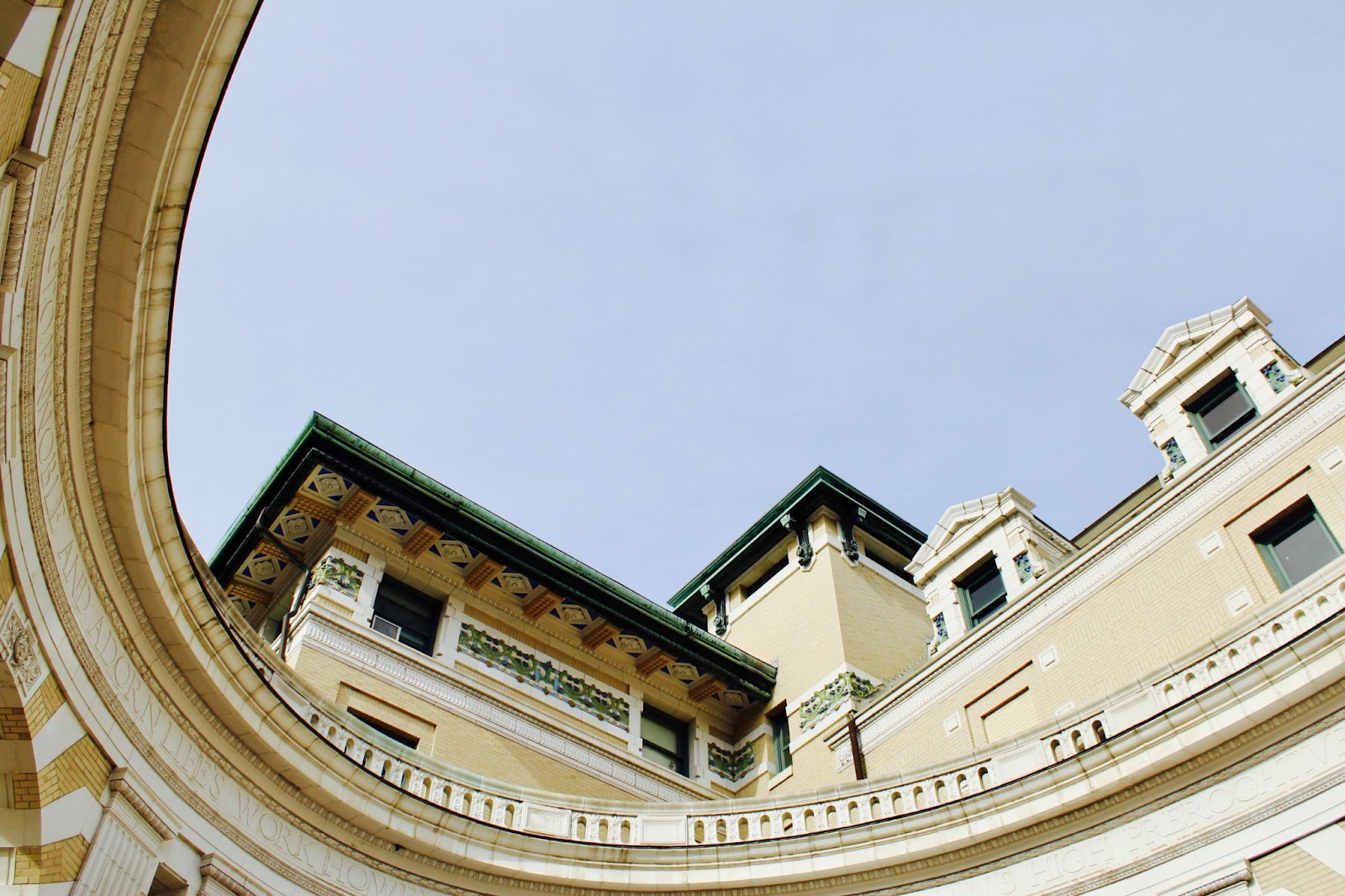 Carnegie Mellon Colleges
Carnegie Mellon University is broken down into
seven colleges
:
College of Fine Arts, Dietrich College of Humanities and Social Sciences

Tepper School of Business

the College of Engineering, Heinz College of Information Systems

Public Policy

Mellon College of Science

The School of Computer Science
Carnegie Mellon University also has degree-granting locations throughout different continents. You'll also come to find tremendous opportunities at Carnegie Mellon, the university is home to 225 art galleries and student organizations all focusing on different areas.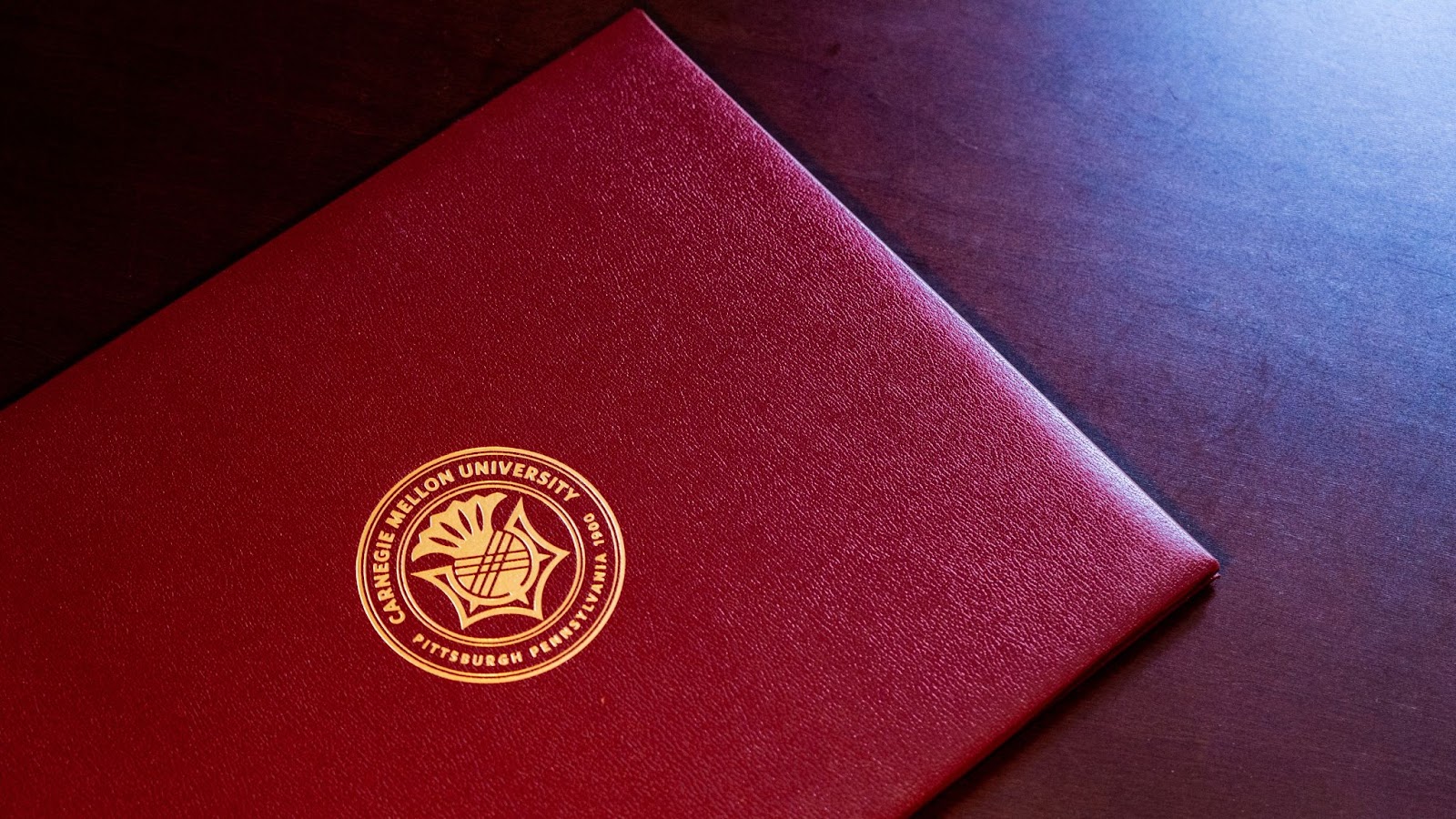 The following areas are the different organizations you can become involved in as a student of Carnegie Mellon:
Academics

Cultural

Religious

Political

Social

Media

Sport

Political
Notable Alumni from Carnegie Mellon University
Carnegie Mellon is known for its degree programs and the notable alumni. Read our list below about some of the most respectable and talented alumni that have experienced everything the university has to offer.
Andy Warhol
Specialization: Commercial Art in 1945

Profession: Printmaking, Painting, Cinema, and Photography
Andy Warhol has to be one of the most famous alumni at Carnegie Mellon. He majored in Commercial Art and continued to find success in commercial illustrating, printmaking, painting, cinematography, and photography. As a student at Carnegie Mellon, Andy Warhol was involved in a variety of student activities such as the Modern Dance Club, where he was the only male on the team, the Beaux Art Society, and as an editor of the student publication, Cano, where he designed the magazine cover for their 1948 edition.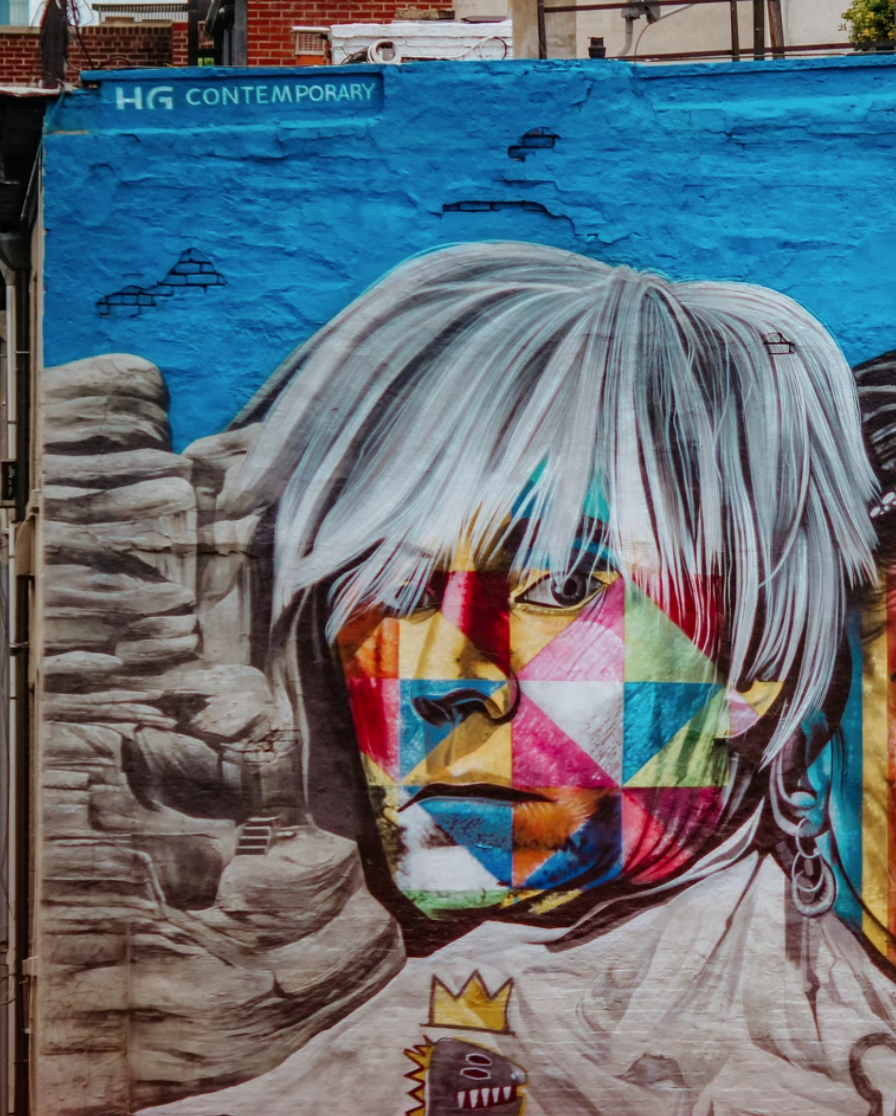 After classes, you'd probably find him at The Factory, a popular gathering place for playwrights, dancers, celebrities, and lovers of art. You've probably seen his iconic Marilyn Monroe painting the "Marilyn Diptych", the beautiful silkscreen painting, a tribute to the late Hollywood starlet. He also created a rock band with his friends, Velvet Underground in the late 1960s and wrote several books during his time, including The Warhol Sixties, The Philosophy of Andy Warhol, and Popism.
Blair Underwood
Specialization: Musical Theater and Drama 1988 for Bachelor of Fine Arts

Profession: Acting and Directing
Blair Underwood is a renowned Hollywood actor with a passion for the arts. He attended Carnegie Mellon in 1988 and specialized in drama and musical theater. Blair developed a love for the arts in high school where he acted in school plays, it was then he decided he wanted to pursue acting. With his parent's blessing, Blair moved to Pittsburgh, Pennsylvania to attend Carnegie Mellon University where he majored in musical theater for three years but dropped out due to the financial strain on his family's resources.
However, Blair Underwood did come back to complete the requirements for his Bachelor's degree in Fine Arts two years later by using the first season of his tv show, L.A. Law as an internship and writing his senior thesis on his experiences as a working professional actor, with that he was able to graduate with his class in the spring of 1988.
Since then Blair has acted in:
He just recently completed an 11-week run on Broadway starring as Captain Richard Davenport in the play, "A Soldier's Play".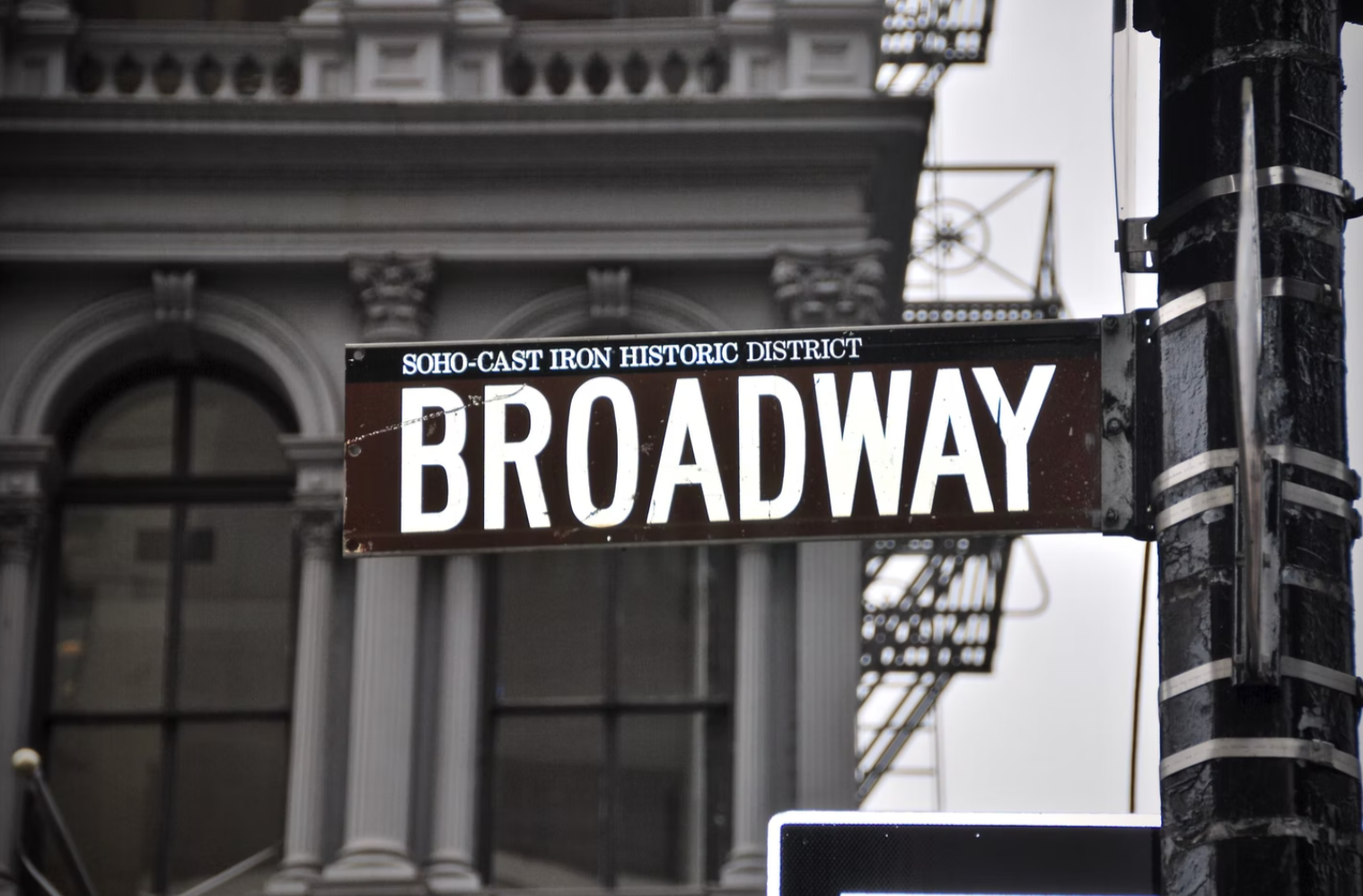 Blair has won an Emmy for producing, is a two-time Golden Globe nominee, and has won a Grammy award for spoken word.
Ted Danson
Course: Bachelor of Fine Arts in Drama in 1972

Profession: Actor, Producer and Comedian
Ted Danson pursued his Bachelor of Fine Arts degree at Carnegie Mellon in 1972. He was also part of the drama club during his time at Carnegie Mellon University. Ted has produced and acted in multiple NBC and CBS sitcoms:
Cheers

Three Men and a Little Lady

Saving Private Ryan

Becker

Damages

The Good Place

CSI: Crime Scene Investigation

CSI: Cyber

Fargo

Curb Your Enthusiasm

Mr. Mayor
He's been nominated for 18 primetime Emmys during his entire acting career and has two wins.
Apart from acting, Ted Danson is also a big advocate for the conservation of the ocean. He co-founded the American Oceans Campaign (AOC) in 1987 to help increase awareness of the life-threatening hazards created by oil spills, off-shore development, toxic waste, and sewage. AOC merged with Oceana in 2001 to continue its mission statement of conserving the ocean. He published his book, 'Oceana: Our Endangered Oceans and What We Can Do to Save Them' in 2011.
Ethan Hawke
Specialization: Bachelors of Fine Arts in 1989

Profession: Actor, Writer, and Director
Ethan Hawke pursued a Bachelor of Fine Arts at Carnegie Mellon in 1989 and dropped out. Why? Because he got his first role in the hit movie, "Dead Poets Society". Ethan Hawke has gone on to act in multiple movies and write various screenplays, two of which were nominated for Academy Awards.
Ethan Hawke has acted in the following movies and tv shows:
Dead Poets Society

Great Expectations

Before Sunrise

Hamlet

Training Day

Before Midnight

The Magnificent Seven

The Northman

Moon Knight

Knives Out 2
Ethan Hawke has also written three novels, directed three plays, three films, and a documentary. He's been nominated for four Academy Awards and was nominated for one Tony Award in 2007.
Joe Manganiello
Specialization: Bachelors of Fine Arts in Classical Theater in 2002

Profession: Actor, Writer, and Director
Joe Manganiello obtained a degree in Bachelors of Fine Arts, with a focus in classical theater from Carnegie Mellon in 2002. He still uses some of his acting training today in some of his Hollywood roles.
Here are a couple of Joe Manganiello's roles that maybe you've seen him:
Joe Manganiello is also famously married to actress Sofia Vergara, they've been together since 2015.
Leslie Odom Jr.
Specialization: Bachelors of Fine Arts in Musical Theater in 2003

Profession: Actor, Singer, Musical Theater
Leslie Odom Jr. received his Bachelor of Fine Arts in Musical Theater from Carnegie Mellon in 2003. He still gives CMU credit to this day for guiding him through his acting and musical career.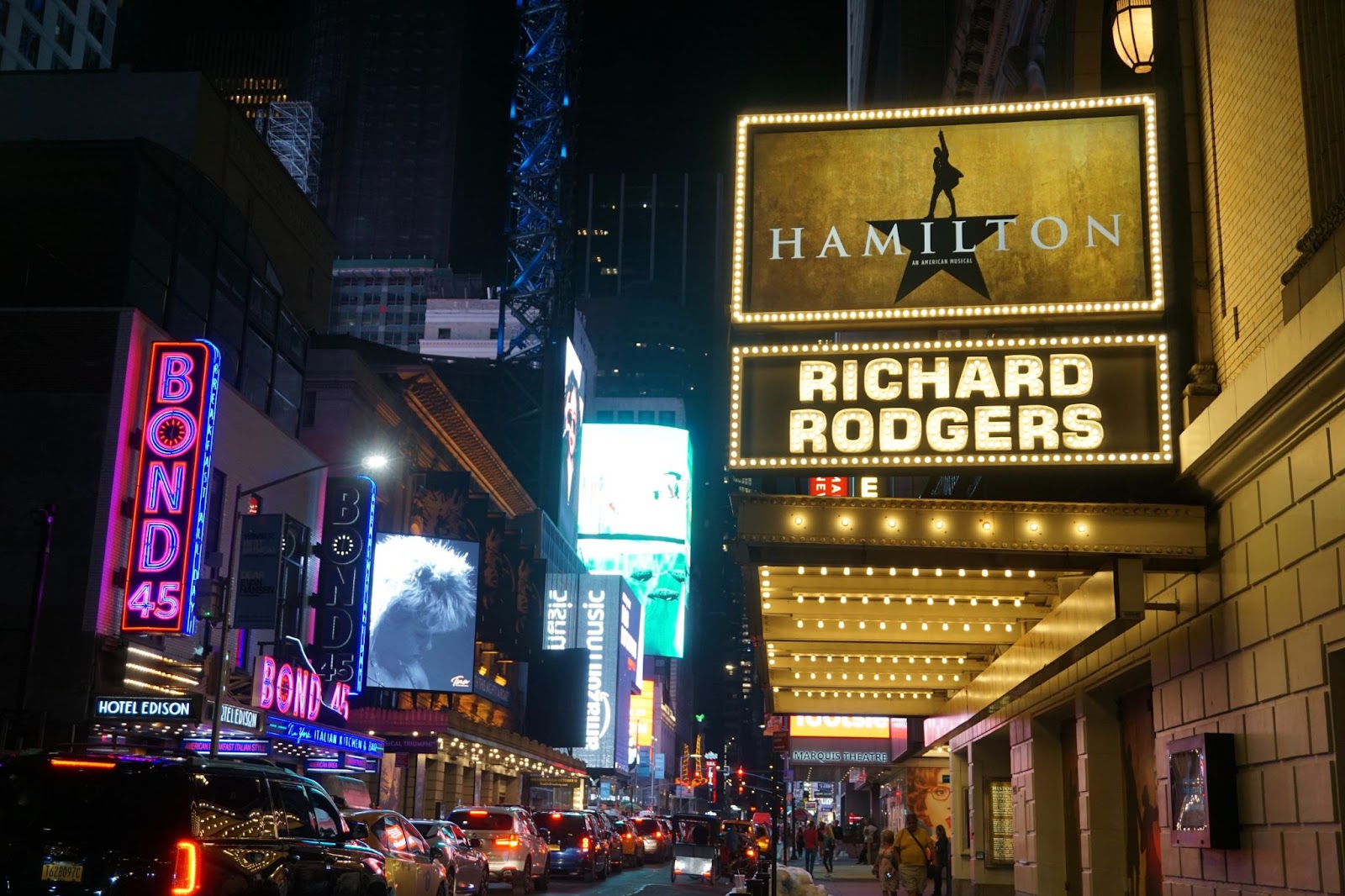 Here are a some of Leslie Odom's notable roles:
Hamilton

Murder on the Orient Express

Harriet

One Night in Miami

Central Park

Knives Out 2

Needle in a Timestack

Love in the Time of Corona
Leslie Odom has gone on to be to receive multiple award nominations and wins, including a Grammy for best musical theater album for Hamilton, a Tony award for best performance by an actor in a musical for Hamilton, and an Independent Spirit Robert Altman Award for his role playing the singer Sam Cooke in the movie, "One Night in Miami".
Victoria Pedretti
Victoria Pedretti graduated with a Bachelor of Fine Arts degree with a focus in drama from Carnegie Mellon University in 2017. Her acting career took off just a few months after graduation, she received a role as part of the supporting cast for Netflix's chilling series, "The Haunting of Hill House", the show tells a new and complete spooky story each season and of course in the Netflix's psychological thriller, "You", as the dedicated character, Love.
Even though she hasn't been in the business for long, Victoria Pedretti has had some great roles. Take a look below:
The Haunting of Hill House

You

The Haunting of Bly Manor

Once Upon a Time in Hollywood
Victoria Pedretti was also featured in a music video by country superstar, Kasey Musgraves for Star Crossed: The Film and Simple Times.
Billy Porter
Specialization: Bachelors of Fine Arts in Drama in 1991

Profession: Actor, Singer, Writer, and Director
Billy Porter graduated from CMU with a Bachelor of Fine Arts, with a focus in drama in 1991. Billy has gone on to have successful acting roles, starring in the critically acclaimed series, Pose as Pray Tell and in the anthropology series, American Horror Story.
Here are some more of Billy's roles, including some of his Broadway shows:
The Get Down

Kinky Boots (Broadway)

Like a Boss

Cinderella

The Proud Family: Louder and Prouder

Grease (Broadway)

Smokey Joe's Café (Broadway)

Five Guys Named Moe & Miss Saigon (Broadway)
Billy Porter has been nominated and has won many awards throughout his acting career. He's won one Primetime Emmy for Outstanding Lead Actor in a Drama Series for his role in Pose and has been nominated for three Golden Globes.
Renée Elise Goldberry
Specialization: Bachelors of Fine Arts in Musical Theater in 1993

Profession: Actor, Singer, Writer, and Director
Renée Elise Goldberry graduated from Carnegie Mellon with a Bachelor of Fine Arts, with a focus in musical theater in 1993. Like her counterpart, Leslie Odom Jr., she has also had a role in Hamilton as Angelica Schuyler. Renée has become a stage presence on the Broadway scene along with roles on tv.
Some of her credits include:
Ally McBeal

One Life to Live

Rent: Filmed Live on Broadway

The Following

The Good Wife

Hamilton (Broadway)

tick tick…BOOM!

The Immortal Life of Henrietta Lacks
Renée Elise Goldberry has been nominated and won multiple awards for her role in Hamilton, including winning the Tony for Best Featured Actress in a Musical and a Grammy for Best Musical Theater Album in 2016.
These were some of just many of the notable alumni from Carnegie Mellon University and maybe one day you'll be one of their prestigious alumni. Learn about your options for CMU off-campus housing.