When traveling or moving to Tucson for business, school or U of A housing options everyone always asks if the food is good. Tucson is a great location for business professionals, foodies, and students of the University of Arizona. Tucson is known for their variety of and sheer amount of dining locations you can eat at. In fact, Tucson has been recognized for culinary creativity and distinctiveness.
Tucson is the first U.S. city to be recognized as a city of Gastronomy. Tucson food is known for the layering of native ingredients and ancient methods of preparation mixed with various cultures and heritages.
Food in Tucson, Arizona is unique and a treat for the palette. Tucson has very strong multicultural influences as well as sustainable ranching and farming practices. The ingredients for restaurants are locally sourced and fresh. The multicultural influence on cooking and preparation methods lead to unique flavors and dishes.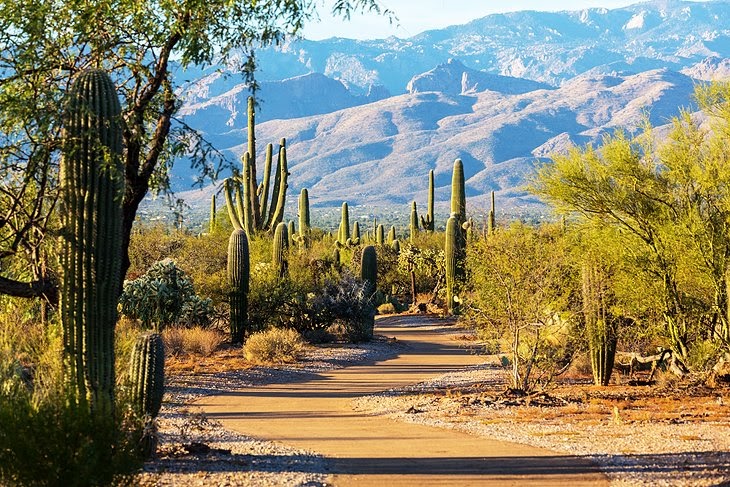 Restaurants Near UA
Tucson has many great restaurants and food choices! You will find restaurants for the adventurous foodie as well as the picky eaters in your family or friend group. If you are looking for the best food to eat near the University of Arizona while running to class or a business meeting you are in luck, there are tons of restaurants to choose from.
There are alot of places to eat near the University of Arizona and University Blvd. There is something for everyone near the University of Arizona! With so many options around Tucson, Arizona you can eat somewhere new for breakfast, lunch, and dinner. When you think of Tucson you may think of southwestern flavors and menus, but there is so much more to be found.
Students of University of Arizona
Is the food near the University of Arizona good? This is one of the top questions that University of Arizona students ask. The answer is yes, there are many wonderful dining options in close proximity to the university. Many options are off of University Boulevard including Time Market and Main Gate Square.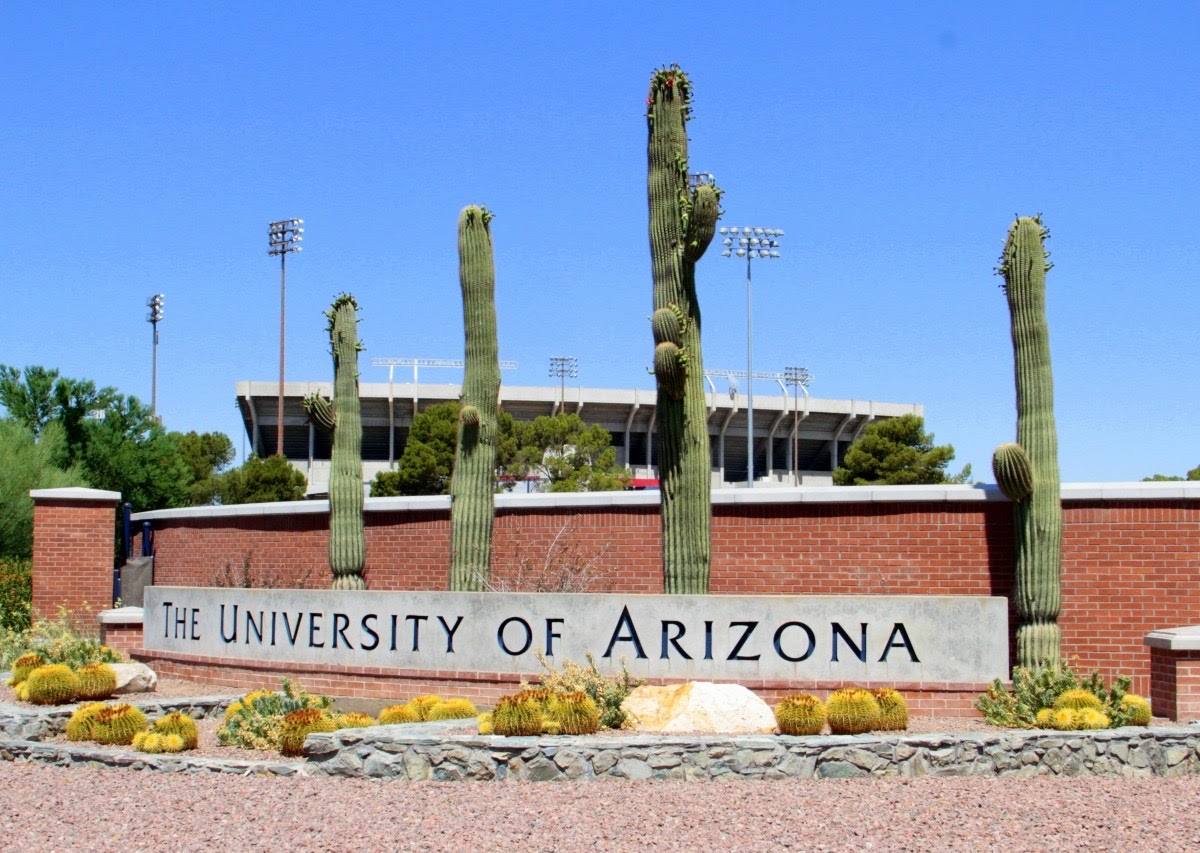 Time Market off University Blvd, near the University of Arizona is a local favorite. Coffee and pizza are two of the most popular items to be found. You can get sandwiches on fresh baked artisan bread.
In addition to great pizza and sandwiches you can get some wonderful desserts. Desserts include; cookies, magic bars, sticky buns, and hand pies.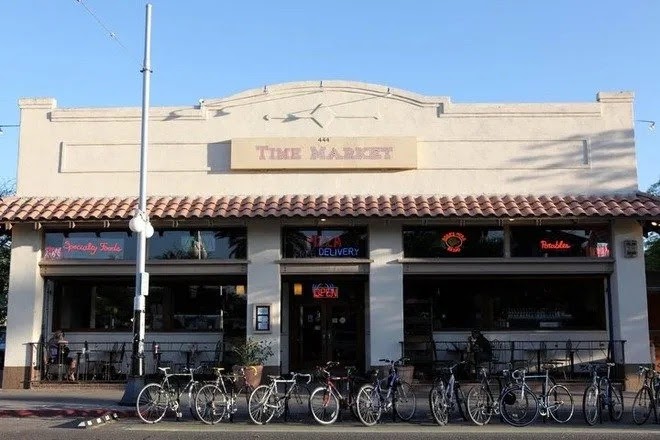 Main Gate Square, near the University of Arizona, has a global eatery with tons of options to choose from. This is a local collegiate hangout. Main Gate Square has many options for shopping and Dining. You can get ice cream and donuts at Dunkin Donuts/Baskin Robbins.
Take your pick of the wonderful dining options and enjoy a dessert while shopping.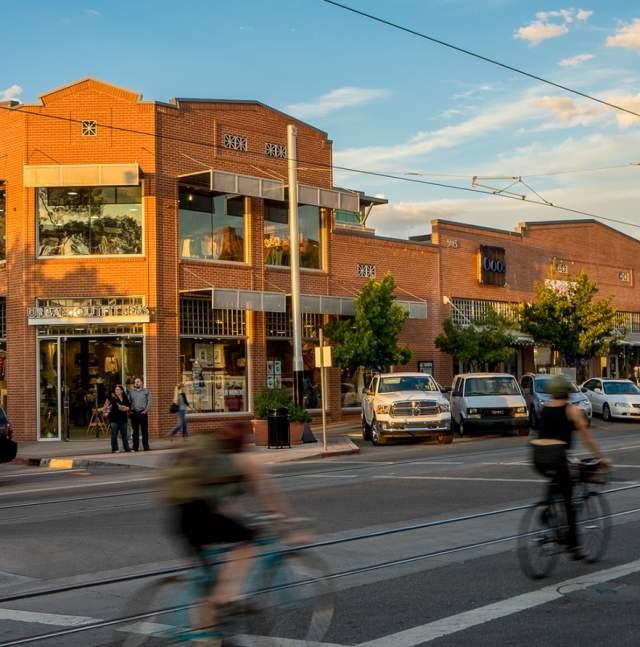 Breakfast and Brunch near UA
Breakfast and Brunch are important to start your day! There are many types of breakfast items available ranging from pastries to burritos and more. Some Tucson favorite Brunch spots include; Old Times Kafe, The Dutch Eatery and Refuge, and Nook. You, of course, have your staples like Dunkin' Donuts and Starbucks among other fast food options.
Nook, located just seven minutes from the University of Arizona, offers a variety of brunch items including Breakfast burritos, carnitas fries, and more. Old Times Kafe is a perfect place to grab a bite to eat for early morning breakfast, and even offers an early bird special before 9:30AM.
Varieties of food near UA
Tucson has a great variety of foods to choose from. Whether you are looking to eat comfort food, Pizza, Bar food, Italian, Coffee, Tea, Sandwiches, Chinese food, Pho, Barbeque, Greek food, Poke, Indian food, Vietnamese food, Mexican, Mediterranean, Sushi, Asian food, or a bakery, Tucson has everything you could possibly want to eat close to the University Of Arizona.
Restaurants at Main Gate Square located on University Blvd in Tucson, Arizona includes; Woops Bakeshop, Kabobeque Indian Grill, Caffe Luce, Bacio Italiano, The Dutch Eatery and Refuge, Frog & Firkin, Jimmy's Pita & Poke, Oriental Express, Espresso Art and more.
Bakeries around the UA campus
Woops Bakeshop is a great place to grab a dessert, sandwich, or pastry to eat. When arriving at Woops your eye will be caught by the colorful macarons. There are many flavors to choose from. There are seasonal flavors as well as standard flavors, and you can even order gift boxes.
All macarons made at Woops are gluten free made with almond flour. You can order custom macarons for company events and celebrations.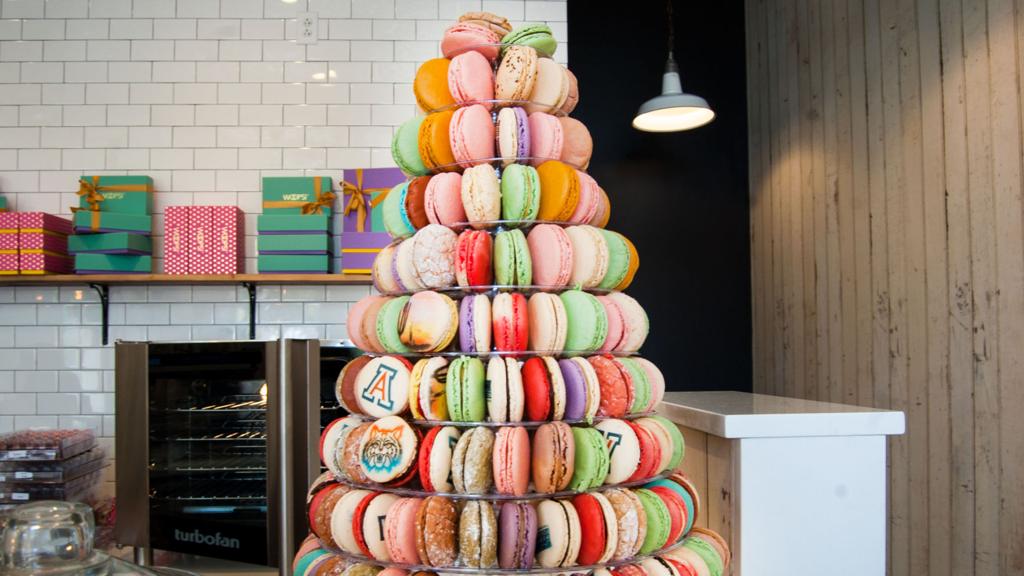 Comfort Food around the Campus
The Dutch Eatery and Refuge offers plenty of comfort food and non-Dutch as well as Dutch menu items. This is located across the street from the University of Arizona campus. The breakfast flatbread is one of the most desired meals. Kibbeling, or Dutch fish and chips is another very popular dish here.
If you are a person who enjoys breakfast all day this is for you! There is also 5 cheese mac and cheese where you can add bacon, mushrooms, jalapenos, chicken or spinach to it for a perfect comfort food dish.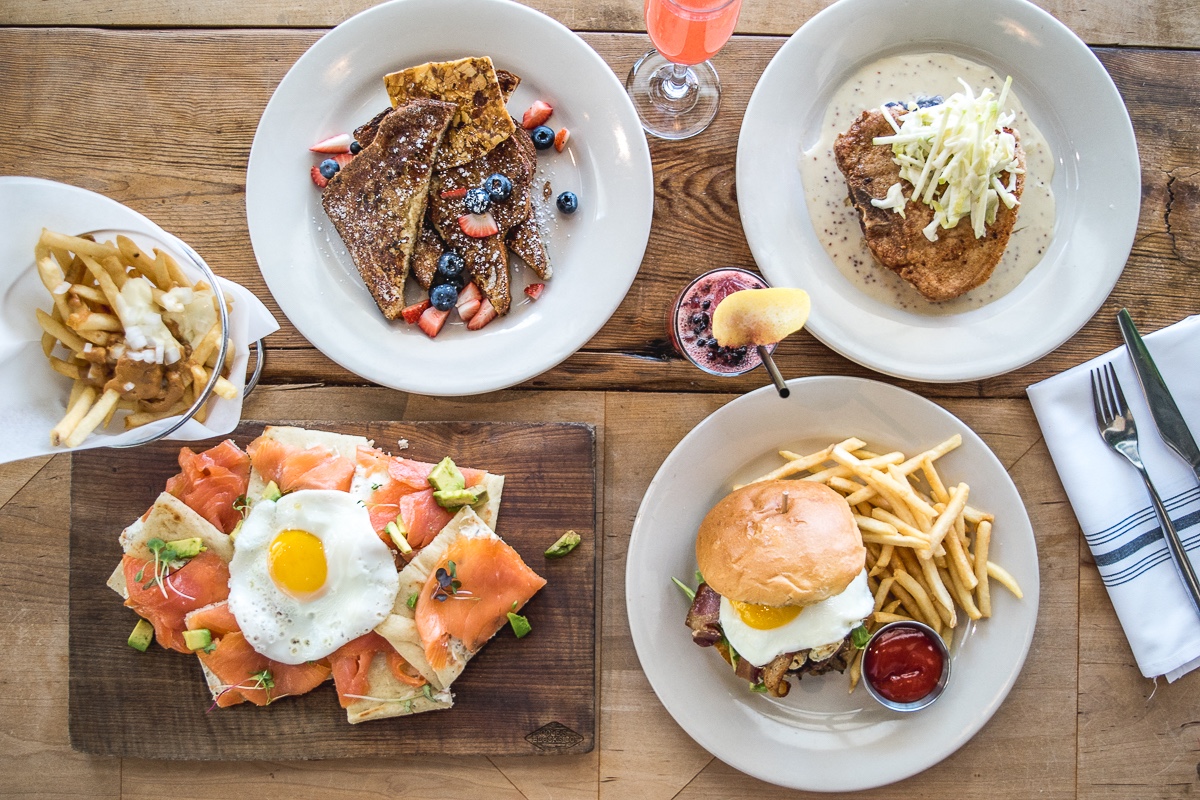 Bacio Italiano recently opened in Main Gate Square in Tucson, Arizona. All menu items are fresh made and include your basic Italian restaurant staples such as Chicken Parmesan. The locals say that the whiteclaw with sorbet is a great beverage option.
You can choose from pizza, pasta, sandwiches, appetizers and other entrees. This has something for all ages and is a great Italian option.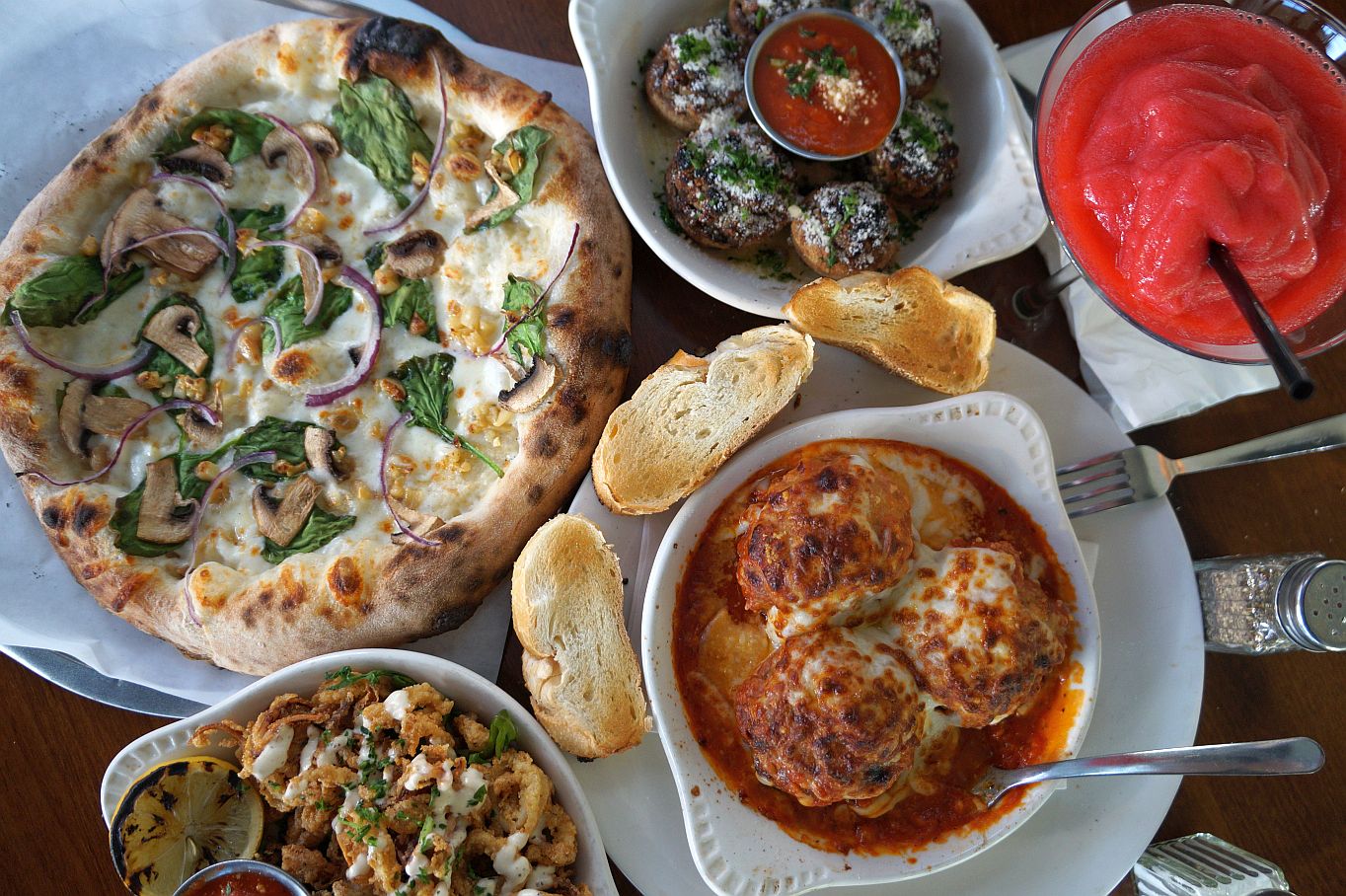 Dirtbag's, near the University of Arizona, has many great burger and fry options, but is also a bar that fraternities and sororities frequent. The famous "Dirtburger" is the most popular burger while the most popular sandwich is the French dip. When eating pre-game meals at Dirtbag's you will be taking part in a local tradition.
The regulars are known as "baggers", come join the family. The slogan for this restaurant is "a part of growing up". This is a part of every wildcats college experience.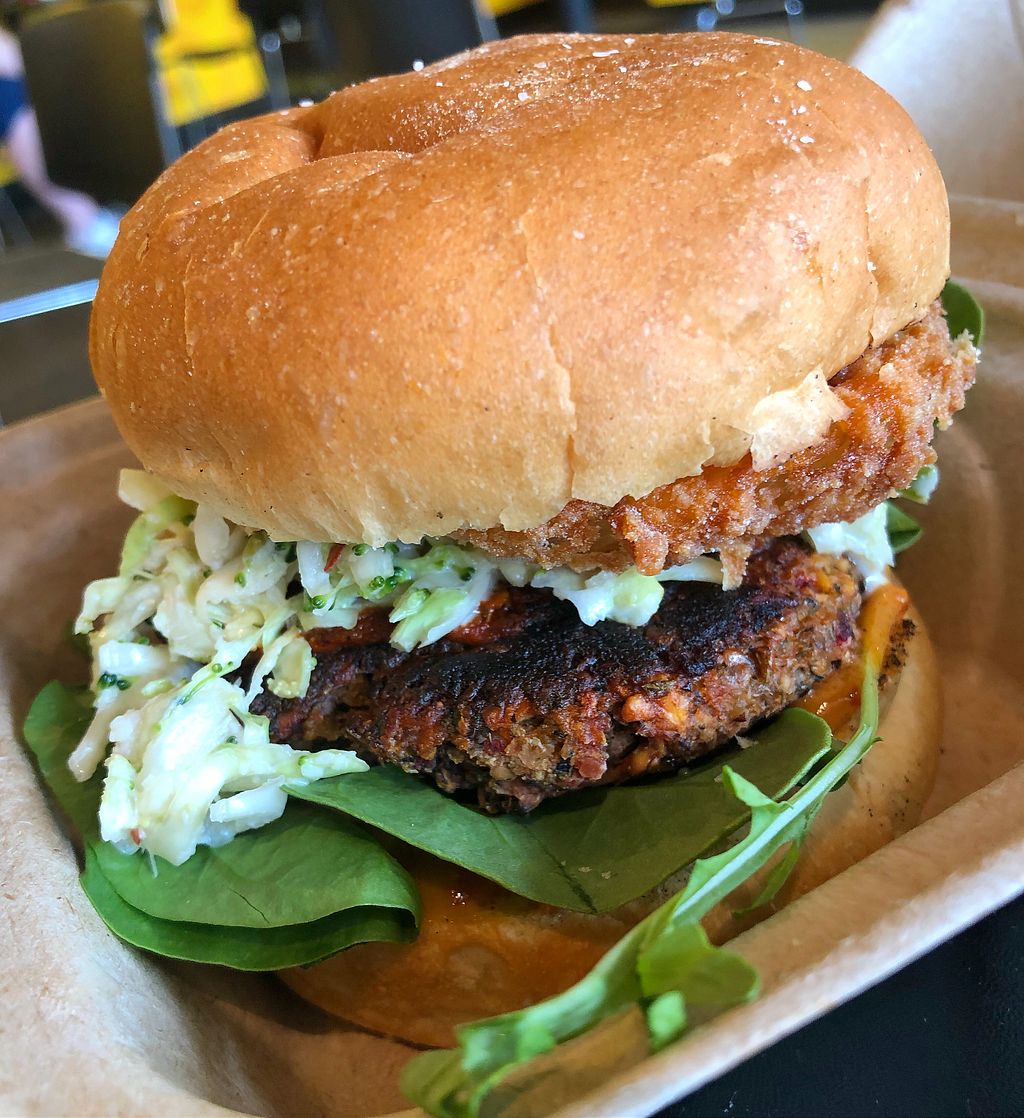 Welcome Diner is a renovated Diner that is perfect to take the family during the day and have cocktails in the evening. The mac and cheese is a staple item as well as the Pink Haus cocktail.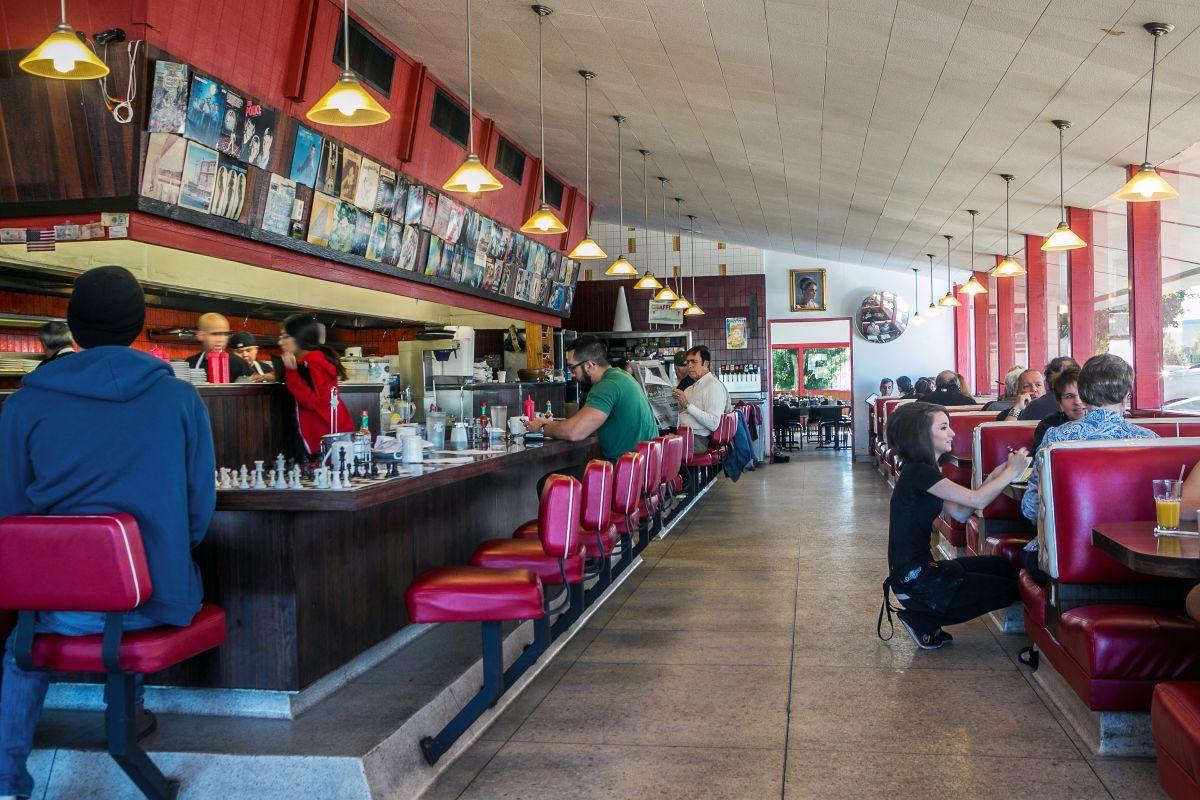 1702 is known for their pizza and beer. The name is the same as the street number- great way to remember where they are located. They have 30 rotating drafts and the largest selection of craft beer in Tucson, Arizona.
There is nothing more relaxing than a slice of pizza and ice cold beer. This is a great place to eat pizza and relax.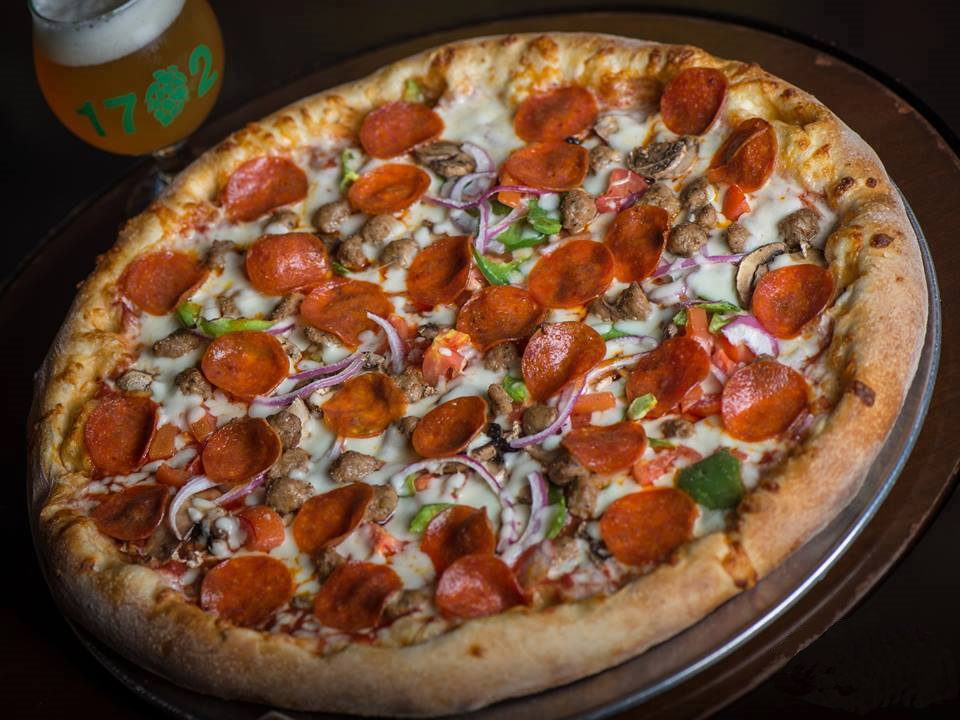 Wild Garlic Grill is a great option if you are looking for a steak or seafood. The appetizers include a fondue and roasted garlic fries. You can get steak, lamb, chicken, seafood, and more.
Many love this restaurant as it features an open kitchen so you can watch the chef prepare your meal. You can dine here with a reservation, or you can order take-out. Don't hesitate to get your reservation to eat this amazing cuisine.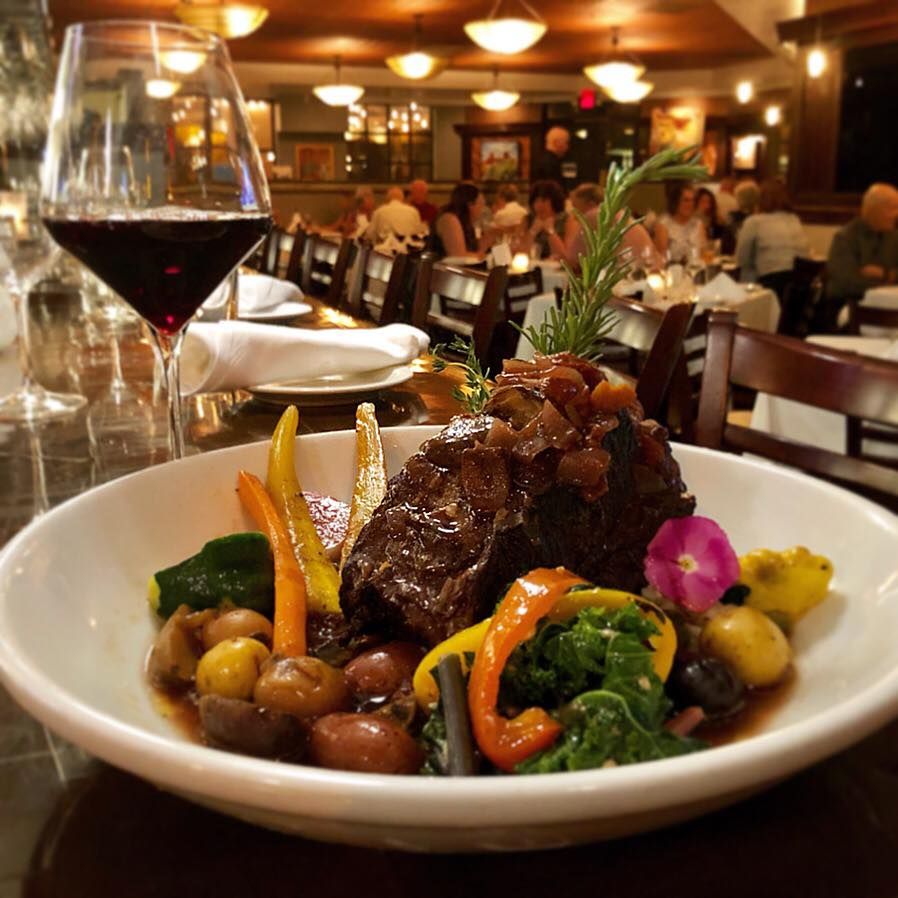 Tucson is known for some very unique dishes and cocktails. Some of these include; ranch fries, carne seca, Lerua's green corn tamales, sonoran hot dogs, steak fingers, the prickly pear margarita, and more. You can find the original ranch fries at Eegees.
The Tamales are at El Torero. Sonoran Hot Dogs are at many restaurants, but the best are at El Guero Canelo. Steak Fingers can be found at Lucky Wishbone and come with a special sauce. The carne seca can be found at El Charro which is the home of the chimichanga.
What are ranch fries?
They are crinkle cut fries with bacon bits and ranch dressing, a simple yet delicious food. The fries are a local favorite to eat. The tamales are made daily with fresh corn, creating a flavor that cannot be beat. A Sonoran Hot dog is a very unique dish, it consists of a slightly sweet bun, bacon-wrapped wiener, pinto beans, onions, tomato, salsa verde, mustard, and mayonnaise.
You have to eat a sonoran hot dog to see how amazing they are for yourself. The steak fingers are strips of steak that are fried and served with lucky wishbone sauce. The prickly pear margarita is a local favorite and is made from the pink-purple cactus fruit known as the prickly pear. The drink is known for its purple-pink appearance and the sweet yet tart flavor.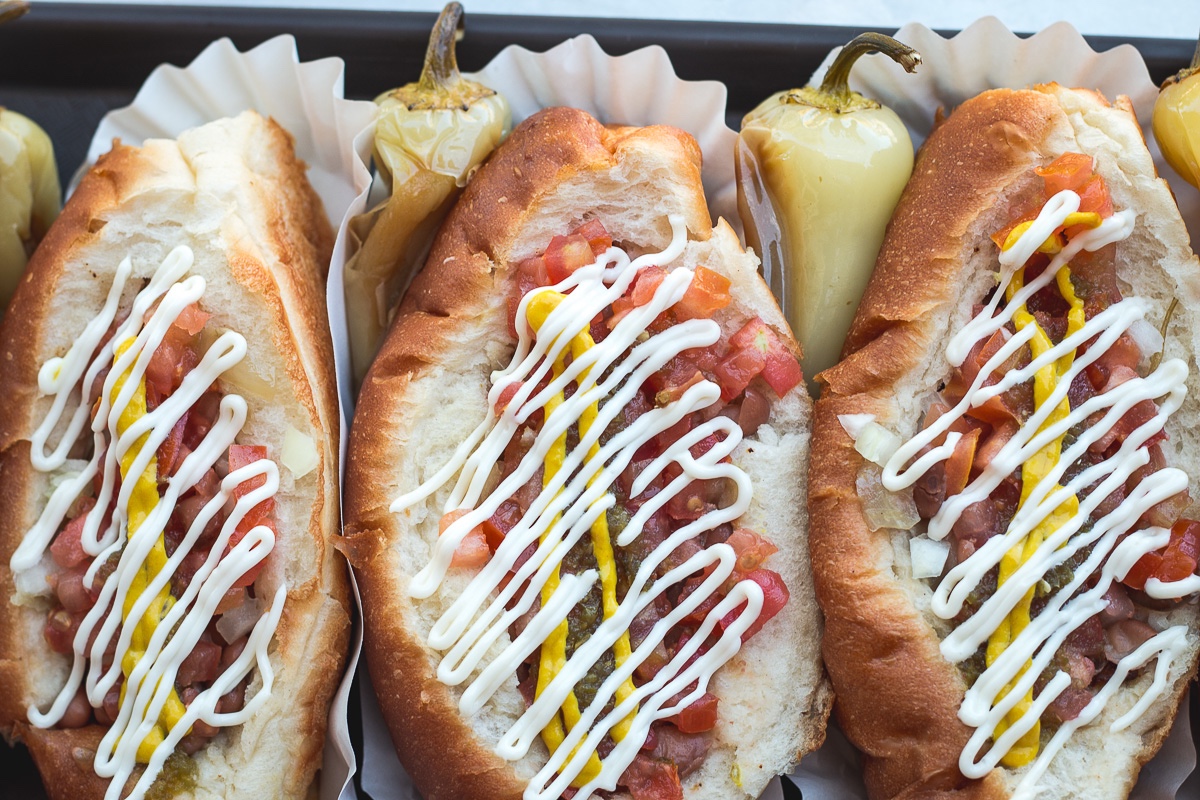 Did you know that Tucson is famous for inventing the Chimichanga? The Chimichanga was first cooked in Tucson by accident when Monica Flin's niece knocked a burrito into cooking oil. Monica was the founder of El Charro restaurant in Tucson.
El Charro is still a popular restaurant in Tucson, Arizona for "Tucson-style" Mexican food since 1922. You can find
Tucson Chimichangas
Chimichangas in many restaurants, but for the original you have to try El Charro! El Charro continues to use the old ways of cooking and preparing food, the carne seca is a prime example of this. Carne Seca is sun-dried meat!
El Charro is one of the many local restaurants to be nominated for James Beard awards. Everyone needs to eat here at least once to experience the unique food.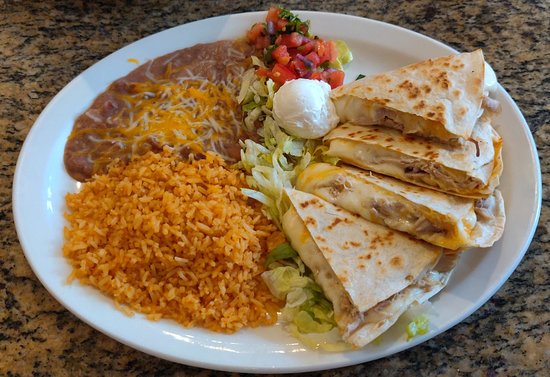 With all of these food options in Tucson, near the University of Arizona, you will have endless options of foods to eat at every meal. Take a culinary leap of faith and eat something new every day. From low cost meals, to James Beard award winners and nominees, to Michelin Star restaurants, there is something for everyone in Tucson.
You will never grow tired of the endless options and will miss the food if you ever leave. Get out there and start tasting the city!
With Tripalink, you can live out your culinary dream in UA off campus housing near the University of Arizona in Tucson, Arizona. Follow your dream and start living in a community where you can eat the best food and live in a wonderful city.