Fun Places to Visit in Koreatown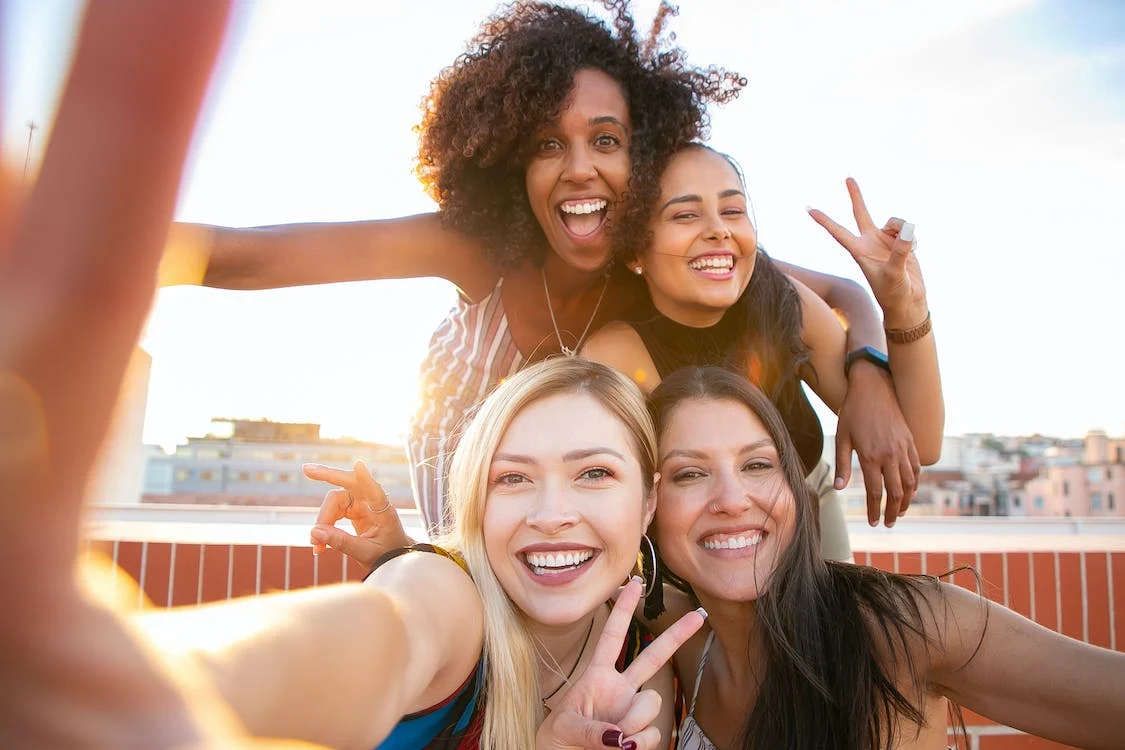 Located in a prominent area, Koreatown in Los Angeles is the place to be. The district sits just west of downtown and south of Hollywood, making it a great spot to find an apartment and start your new life in California.
This historic district has a rich past full of glamour and diversity. While K town is technically only 3 square miles in size, you wouldn't know it with the number of fun things there are to do there! From dining, to nightlife, to shopping, there is always something open and fun to experience.
Plenty of students and young professionals flock to Koreatown to visit its vibrant nightlife and 24-hour concentration of restaurants and businesses. Whatever you need, K town has you covered! Learn more about all of the fun places to visit in Koreatown, and let us know which ones you enjoyed the most.
Dive Into KBBQ In Koreatown
Korean BBQ is a well-known staple of the cuisine, and plenty of restaurants in Koreatown feature this fun and interactive way to enjoy a meal with friends. Grilling meat over an open flame with other people is a unique way to eat out and a more fun way to dine out. No matter what your budget, there is always something delicious and tasty to try out.
Park's BBQ
955 S Vermont Avenue Los Angeles, CA 90006
Open Everyday 11 am- 10 pm
When you just want some great Korean BBQ, look no further than Park's BBQ. This quaint spot features great meat options combined with a simple and clean-cut KBBQ style. We love that you can get high-quality meat and possibly spot a celebrity or two dining next to you. Reservations are mandatory, so call ahead to make sure you get a table.
Sun Nong Dan
3470 W 6th Street Suite 7 Los Angeles, CA 90020
Open 24 hours
Gather around huge caldrons of boiling meat with friends at Sun Nong Dan. This fun restaurant encourages you to gather around the table with friends or family and enjoy eating either the Ox Bone Soup or the Galbi Jjim with Cheese that is blowtorched at the table. Both the 6th Street and Western Avenue locations are open 24 hours, giving you no excuse not to try this place out!
Dan Sung Sa
3317 W 6th Street Los Angeles, CA 90020
Open Everyday 4 pm - 2 am
Enjoy some quality KBBQ in this wood-encased tavern located on 6th Street. Dan Sung Sa is a cozy late-night spot that is perfect for sipping soju and hanging out with friends. We love the expansive menu of options to choose from, and don't forget to order the Kimchi Pancake as well. Dan Sung Sa is a great spot to sober up and fill your belly with delicious KBBQ after having fun all night.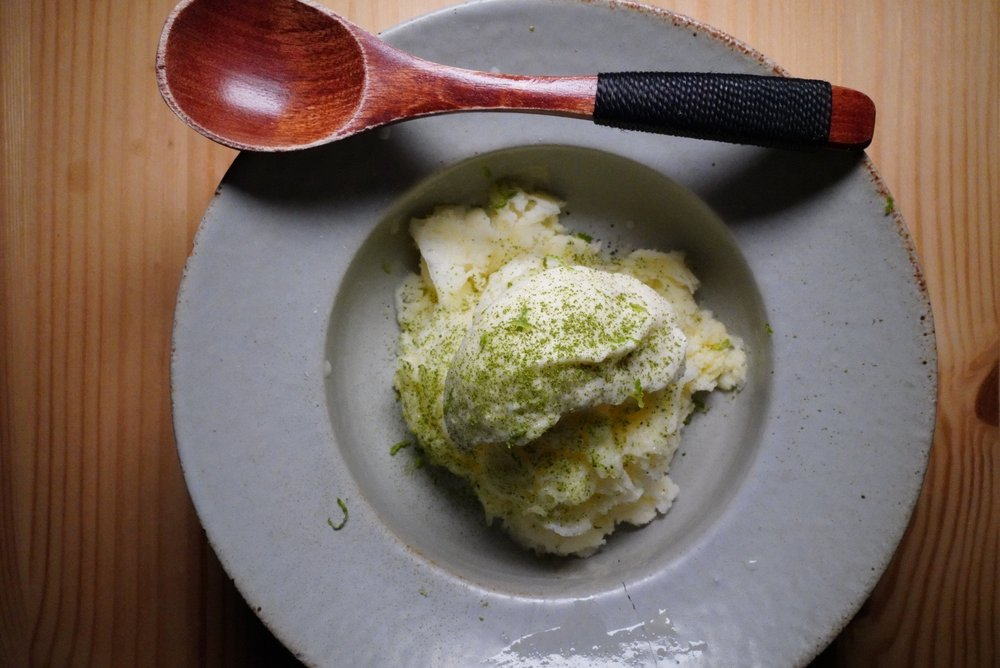 Kinn
3905 W 6th Street Los Angeles, CA 90020
Open Tuesday-Saturday 5:30 pm - 10:30 pm
Want to take your main squeeze somewhere fancy and unique? Try out Kinn, an upscale Korean dining spot that features a $72.00 seven-course tasting menu that is tailored to impress. Surprises are part of the experience here, with dishes coming out in unusual presentations and flavor combinations.
Party it Up with Koreatown Night Life Entertainment
Take a deep dive and immerse yourself in Korean culture and head out to some of these top nightlife spots.
Soop Sok Karaoke
4070 W 3rd Street Los Angeles, CA 90020
Open Everyday 6 pm - 2 am
Grab some liquid courage and take the stage at Soop Sok Karaoke. This popular nightlife spot features plenty of private rooms so that you can test out your pipes in front of those you know and love. There is a huge digital library of songs in multiple languages, as well as disco balls to set the mood. It is the perfect place to bring your roommates, party with new friends, or celebrate that big promotion or bachelorette party.
Wiltern Theater
3790 Wilshire Blvd Los Angeles, CA 90010
Open Various Hours
Enjoy the beauty of this historic landmark that is perfectly preserved near Koreatown. The Wiltern Theater features 12 stories and can seat thousands of people. It was initially built in 1930 and is in the classic Art Deco style from its post-depression beginnings. The theater is the go-to spot for live music and events, featuring plenty of K-Pop artists, heavy metal bands, and solo artists alike.
Mo's House of Axe
611 S Western Avenue Los Angeles, CA 90005
Open Monday-Wednesday 5 pm - 10 pm; Thursday 5 pm - 11 pm; Friday 4 pm - 2 am; Saturday 11 am - 2 am; Sunday 11 am - 10 pm
Up for mixing weapons and a stiff drink? Mo's House of Axe is a fun place to hang out with friends and try your hand at the art of axe throwing. An Axe Master is always on location to ensure safety and to teach everyone how to aim their weapon properly. They even have leagues and party options as well. Reservations are needed for the axe throwing, but you can head straight back to the bar if you want to skip out on the fun.
K Town Shopping
Korean culture is known for its unique wares and items to purchase, making Koreatown a great place to shop till you drop!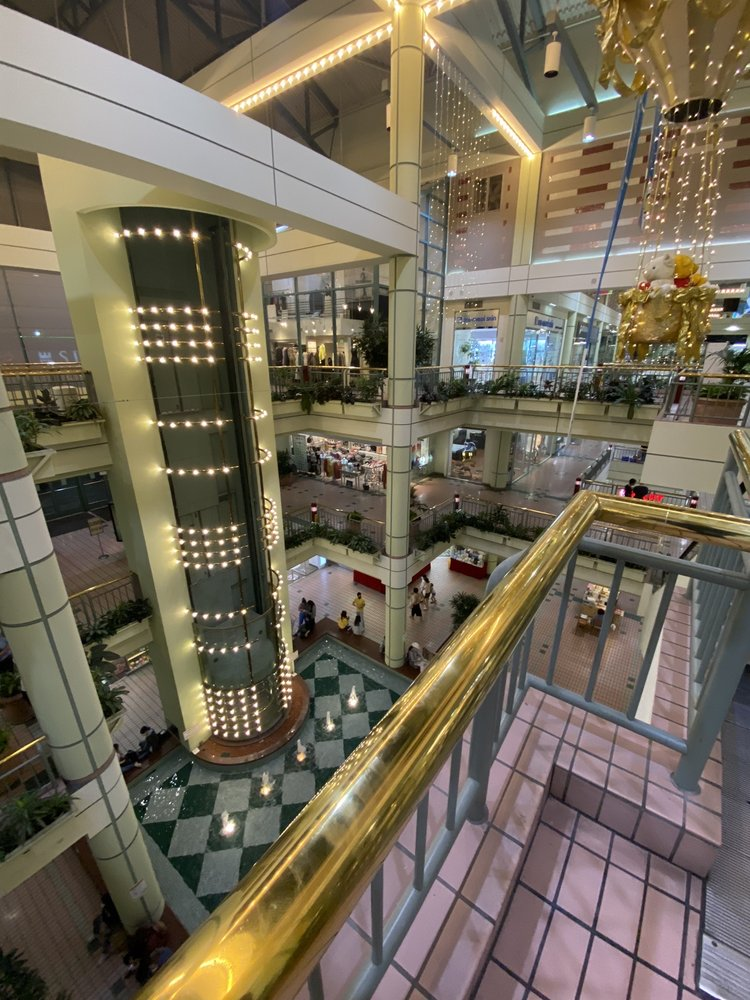 Koreatown Plaza
928 South Western Avenue Los Angeles, CA 90006
Open Monday-Saturday 10 am - 7 pm; Sunday 11 am- 7 pm
This one-stop shopping experience features multiple levels and just about every store you could think of. Koreatown Plaza, also known as KTP, is the place to go when you have something specific in mind or just want to window shop your heart out.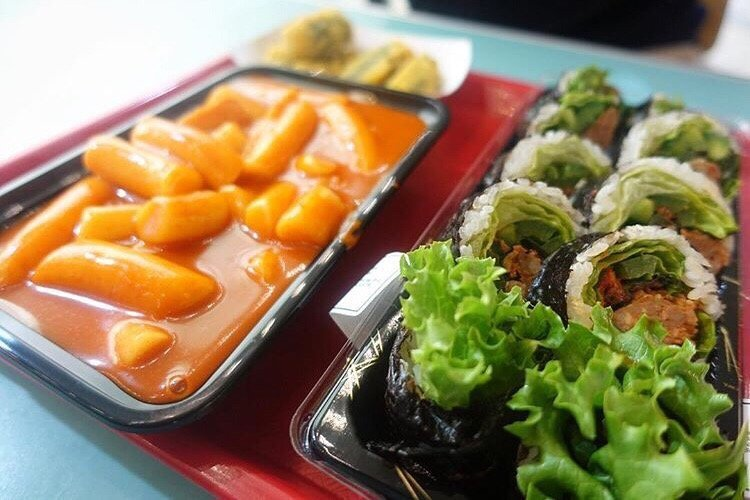 You'll find everything from cosmetic professionals to fashion to hair salons. Dining and market options are also ready when you need a break and want to fill up on yummy food. In an era when most large-scale shopping centers are dying out, Koreatown Plaza is not only alive but thriving in K Town!
Satisfy Your Sweet Tooth in K Town
Yes, dessert has its own following in K Town! There are so many different options that feature their own style and flair to satisfy your sweet tooth in Koreatown, Los Angeles.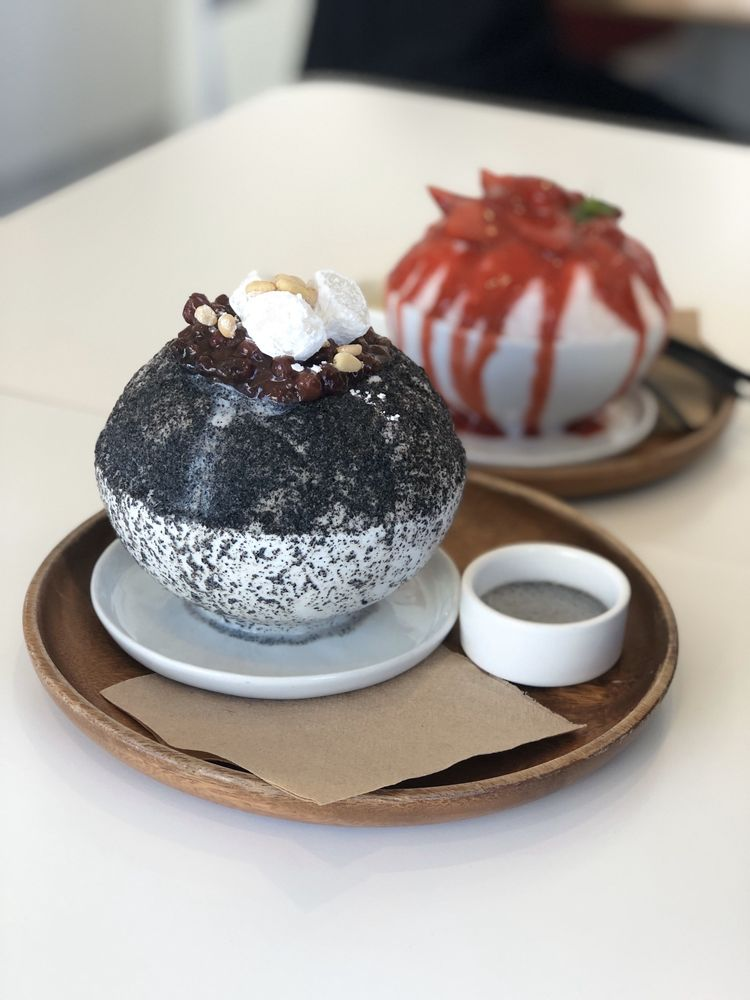 Anko
400 S Western Avenue Los Angeles, CA 90020
Open Tuesday-Thursday 12 pm- 9:30 pm; Friday & Saturday 12 pm- 10 pm; Sundays 2 pm- 10 pm
Perfectly round shaved ice concoctions are the star of the show at Anko. This little corner spot features shaved ice called bingsoo that is hand shaped into a dome and includes condensed milk in the ice itself. Choose from various flavors, including oreo, matcha, black sesame, strawberry, mango, and more. The combination of flavors makes every bite taste amazing, and they serve each one with a sauce on the side for extra flair. Bring a friend or two, as the items are shareable!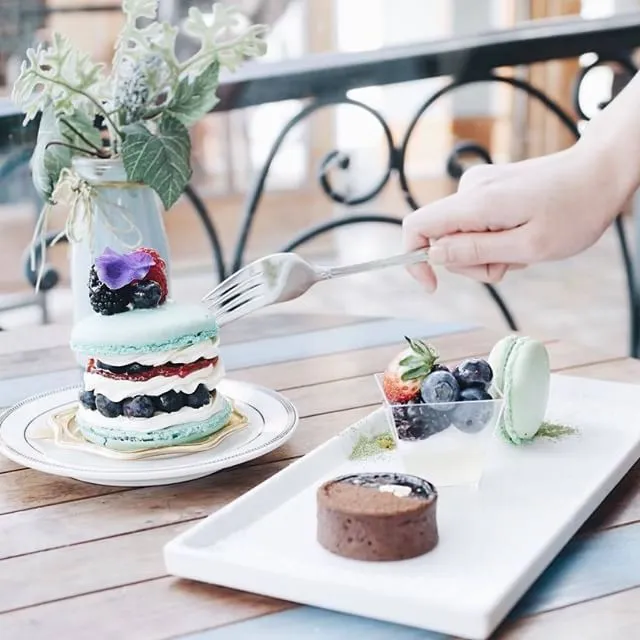 Caffe Concerto
610 S Serrano Avenue Los Angeles, CA 90005
Open Sunday-Thursday 11 am-2:30 pm & 5 pm- 12 am; Friday-Saturday 11 am - 2:30 pm & 5 pm- 1 am
When you are craving an elevated and decadent dessert, look no further than Caffe Concerto, located on Serrano Avenue. This patisserie features flavors that expertly blend together Korean culture with Italian and French notes in what they call Euro Korean Cuisine.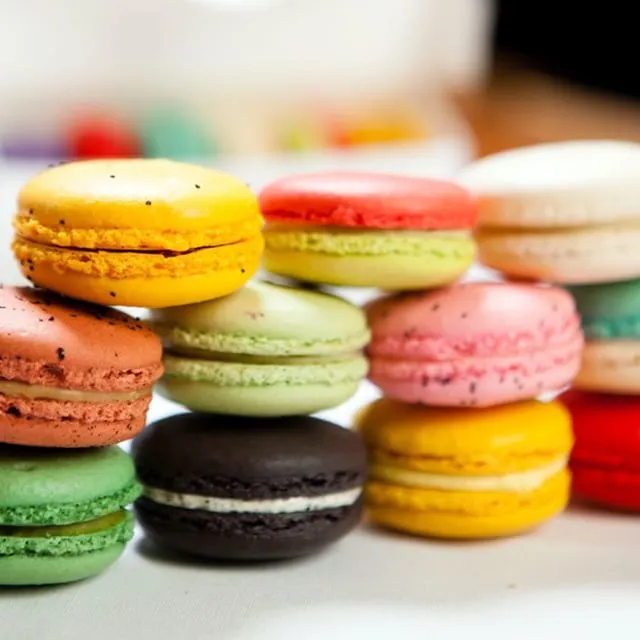 Their display case, full of beautiful cakes, pies, and desserts, is enough to make your mouth water. Try one of the 16 flavors of macaroons or really any other desserts that are almost too beautiful to eat. Come with a group of friends and share a few pieces to try out different flavors! Caffe Concerto does offer a full menu and bar options, so you can always come for a meal and take some dessert home with you as well!
Have Fun With K Towns Hidden Gems
Every district has a few fun places to visit that are hidden gems to the outside world. Take our advice and make sure to try out any of these places that show off K Town's rich diversity and uniqueness.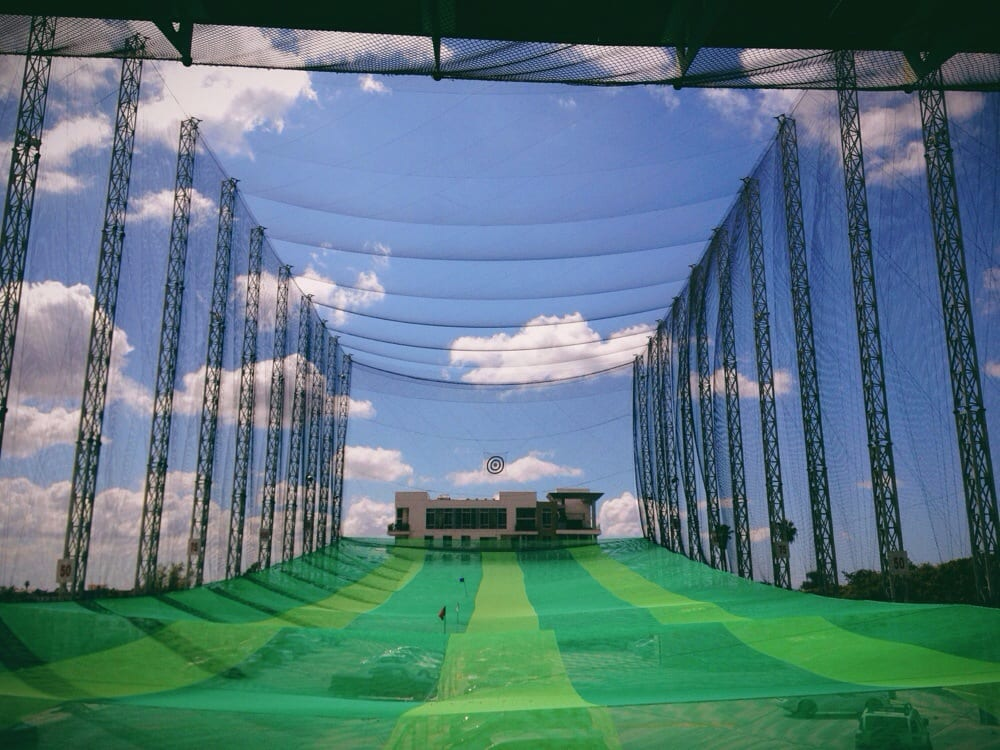 Aroma Spa & Sports
3680 Wilshire Blvd Los Angeles, CA 90010
Open Weekdays 6 am - 11 pm; Weekends 7 am - 11 pm
LA's largest semi-indoor golf range is located in the heart of Koreatown. Who knew? You can practice your swing in this 150-yard fairway that has four different levels and plenty of technology to help perfect your game. Grab a juice in between swings or visit the adjacent spa to massage out those shoulders. Aroma Spa & Sports is a great place to hit a bucket of balls after a long day at work or come with some friends for a fun activity.
The Venue
3470 Wilshire Blvd Suite B1 Los Angeles, CA 90010
Open Monday- Thursday 5 pm - 12 am; Friday & Saturday 6 pm - 2 am; Sunday 6 pm - 12 am
There is nothing quite like stepping through the doors of this ultra-hidden gem in Koreatown. The Venue is an upscale, fully subterranean restaurant, bar, and karaoke spot that is super hard to find. It is located below street level and is only accessible via a private staircase after getting your ID checked.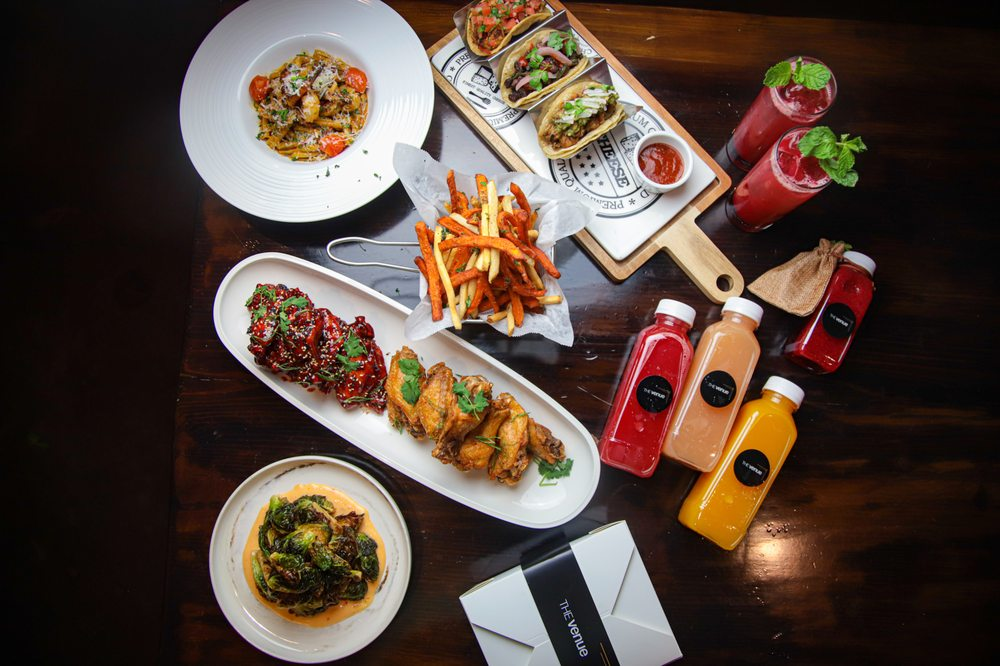 Once you are in The Venue, you can order a cocktail and take a group of friends to one of the private karaoke rooms that feature state-of-the-art electronic systems. Rooms come in a variety of designs and seating that can fit 2-50 people. Go with a group of friends and reserve a spot beforehand to ensure you get a chance to belt it out on stage.
Koreatown is the place to be, with such a strong and thriving vibe. Whether you already live in K Town or are currently looking for apartments in Koreatown, you know that there is always something fun to do just steps from your door. In a district that is known for its diverse culture and is literally always open with plenty of businesses open 24 hours, you'll never have to worry about not finding just what you need. Check out all of these fun places to visit in K Town as you immerse yourself in the neighborhood this year.