Top 7 Karaoke Bars in Koreatown
Do you ever get the sudden urge to start singing? To belt out your favorite tunes and in front of other people?! The perfect night out with friends seems to include a group rendition of the Spice Girls or some Whitney Houston song you're somewhat familiar with.
If you're looking for a fun time with friends or want to see other people make fun of themselves, karaoke bars are the perfect spots to be!
In Koreatown, there are so many karaoke bars to choose from, and whether you're looking for a small and cozy vibe or an upscale feel, count on us to be your guide! So, warm up those vocal cords, pick out your go-to song, channel that inner Prince of yours, and choose one of these seven hot karaoke bars near Koreatown!
This is going to be good.
CAFE BRASS MONKEY
Google Star Rating: 4.2 out of 5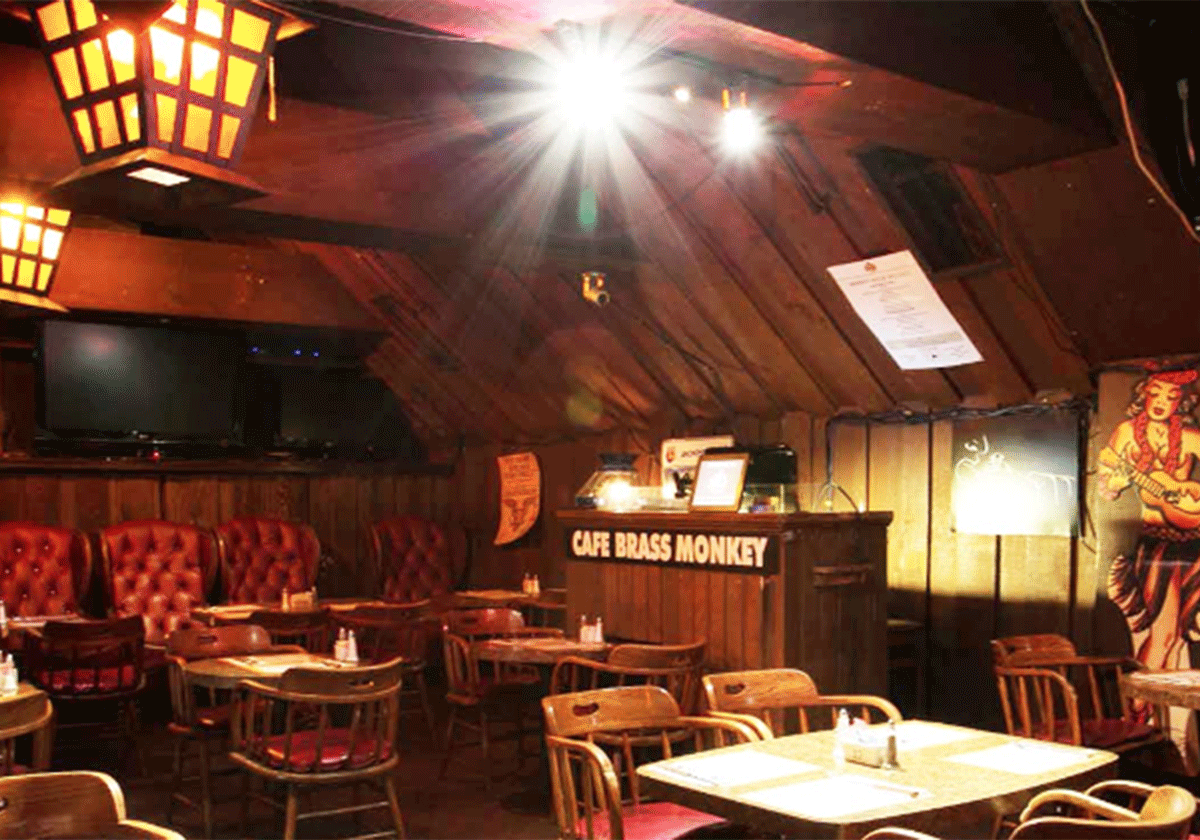 Address: 3440 Wilshire Blvd, Los Angeles, CA 90010
Phone: (213) 381-7047
Website: http://www.cafebrassmonkey.com
Café Brass Monkey is said to be the best karaoke bar in the city! This cozy, funky Koreatown Karaoke bar offers groups of friends lots of fun and tons of karaoke, specialty cocktails and a high-energy atmosphere.
If you like karaoke, Brass Monkey is the place for you. This small, but busy neighborhood bar is the talk of the town, and a hot spot to get your shot at stardom.
One recommendation though - with wait times up to 2 hours, it's safe to get there early to reserve your song choices – especially on the weekend.
Once the party gets started, and people start to arrive, the party gets going until 2 AM.
Dive into their song choices; you'll have plenty of options to choose from. Located on the ground floor of an office building, the entrance is located at the back - with walls covered with past visitors – leaving their mark of fame behind.
Not to mention, the food here is absolutely delicious! With lots of room to dance, this cozy feel will have you coming back for more. This is a must try and a pleasant experience, indeed.
R BAR
Google Star Rating: 4.4 out of 5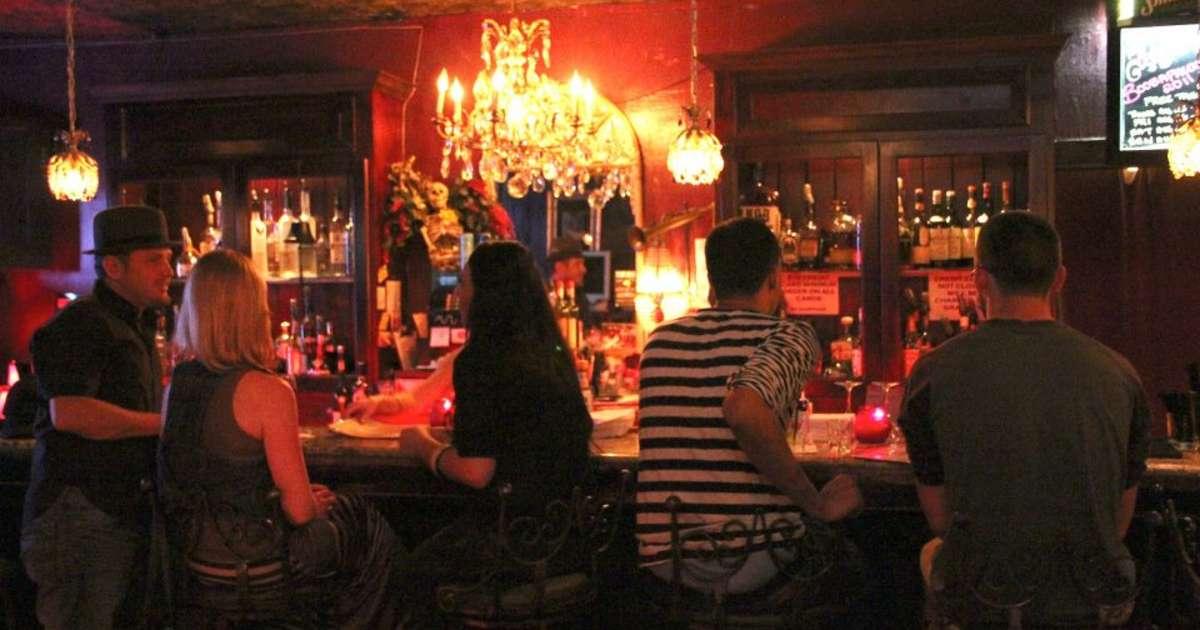 Address: 3331 W 8th St, Los Angeles, CA 90005
Phone: (213) 387-7227
This fun, dark, dive bar has unique cocktails and is a guaranteed spot for a night of fun. Karaoke, tasty drinks, friendly staff and delicious food options – what's not to like?! This place is amazing.
This true gem is located inside a black building on the northwest corner of 8th and Irolo. But know, there is a password required for entry at this speakeasy-style spot.
Be sure to go early because it gets pretty packed! We also hear the DJ is really good - owning every song you can think of.
Simply put, this is a great comfortable place, with great prices and a great vibe. Oh yeah, in case you were wondering, the password to enter this place is "SHIVER ME TIMBERS." Let's just say, you didn't hear it from us.
GAAM KARAOKE
Google Star Rating: 4.1 out of 5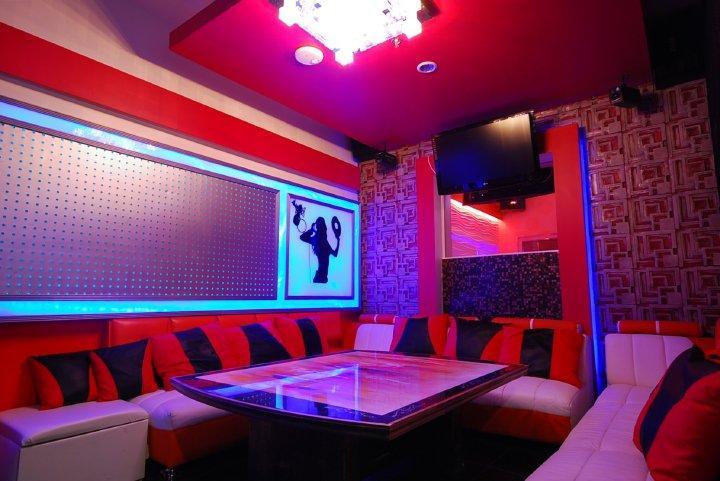 Address: 3309 W 6th St, Los Angeles, CA 90020
Phone: (213) 908-5581
If you're looking for reliable Korean food and a place to use a karaoke machine, this spacious lounge and eatery is where you need to be – serving a focused menu of Korean food paired with soju cocktails. Exceptional food and service in a charming loft on the second floor – Gaam Karaoke serves cocktails and drinks with prices on the upscale side.
Gaam Karaoke is also called K-POP Karaoke – with spacious rooms and great music selections – you're guaranteed to have a great time. It's a great place to grab a bite and drink with your friends. Check this one out!
MAX KARAOKE STUDIO
Google Star Rating: 4.1 out of 5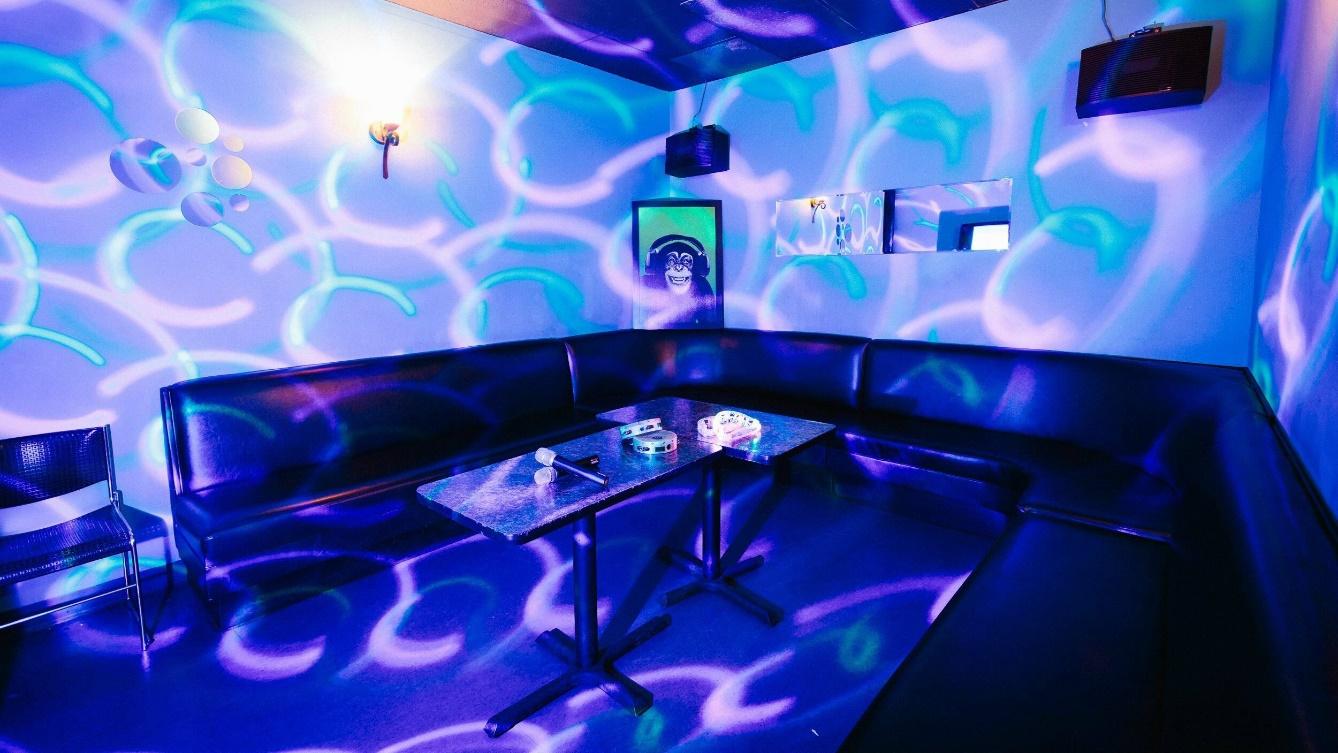 Address: 333 S Alameda St #216, Los Angeles, CA 90013
Located in: Little Tokyo Galleria
Phone: (310) 421-2550
If you're new to karaoke, and want a more private and relaxed experience, Max Karaoke Studio is the place for you – with private karaoke rooms and an eclectic song catalog including K-pop and J-pop selections. At this hidden, yet popular karaoke destination with locations in Downtown Los Angeles and Fountain Valley, singing occurs only in private rooms available for hourly rentals.
This means, you can perform any song without any judgment from strangers. There's a variety of room sizes, making Max an option for every event and for friends who want to sing their hearts out together.
Rates here are reasonable with Happy Hour specials from 1 to 8 PM on a daily basis, but you will need to call in advance to make reservations. Check their website for updates to the song list. A must visit, for sure!
MELODY LOUNGE
Google Star Rating: 4.4 out of 5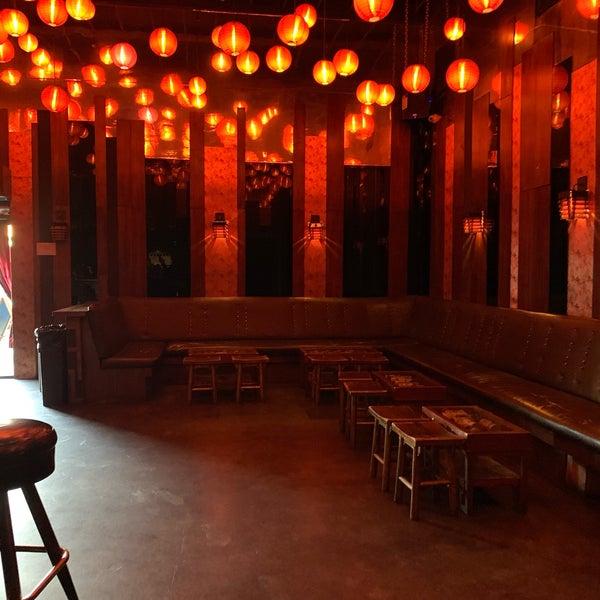 Address: 939 N Hill St, Los Angeles, CA 90012
Phone: (213) 444-3339
At Melody Lounge, you'll love the vibe. This modest, red-hued bar with strung Chinese lanterns offers affordable craft beers and cocktails. Located in Chinatown, this bar has DJs playing jams from a wide variety of genres. On Sundays, though, watch out!
The party begins and Karaoke becomes the event of the night with Nite Flights. This weekly party can get lively, even when the night is just beginning. You'll be sure to have a blast!
The Offbeat - Tuesdays
Google Star Rating: 4.4 out of 5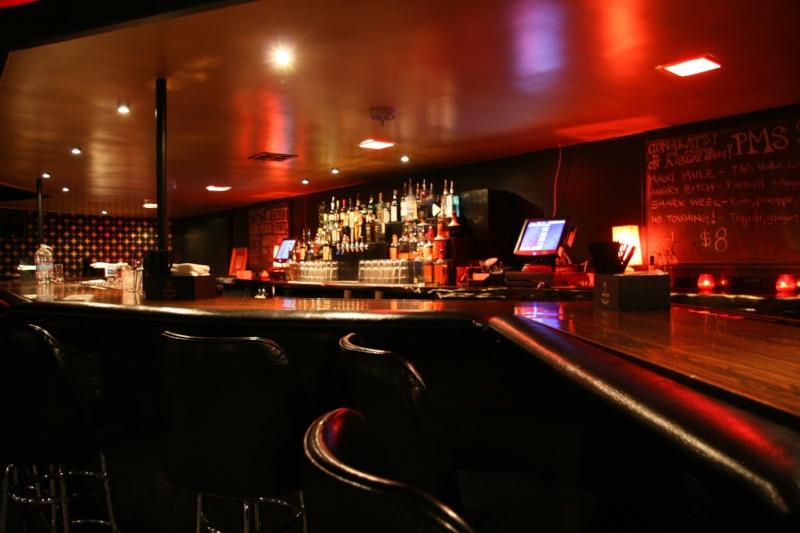 Address: 6316 York Blvd, Los Angeles, CA 90042
Phone: (323) 739-9696
Trendy-new spot offering stylish decor and a drink package that features unexpected ingredients. If you're into late '80s/early '90s hip-hop, this is the place to go. The Offbeat's Tuesday night karaoke party is rather new, but is quickly gaining momentum.
This is a delightful venue bar with great drinks, a nice back patio, and good vibes. When it gets crowded; however, it's quite difficult to find a place to sit.
But with several seating options to choose from - couches, small chairs/tables, bar seating, or tables – this is absolutely perfect for groups big or small. Service is excellent, and the menu is incredibly expansive. A must try, indeed!
BREAK ROOM 86
Google Star Rating: 4.3 out of 5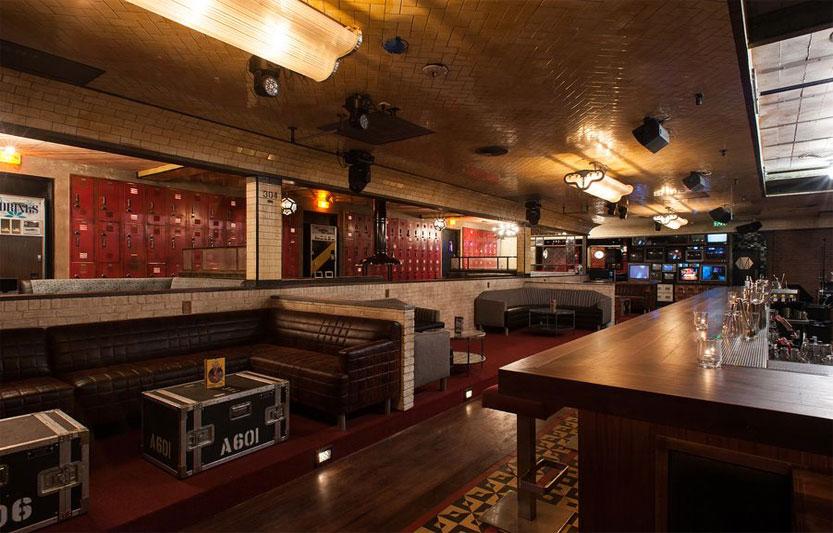 Address: 630 S Ardmore Ave, Los Angeles, CA 90010
Located in: The LINE LA
Phone: (213) 368-3056
Often packed, this 80's bar has fantastic drinks and plenty of space for dancing. This lively venue offers cocktails and karaoke with a very trendy vibe.
The music here is great and the entertainment is top notch. Also, with knowledgeable, attentive, and super friendly staff, you are sure to receive impeccable service and a great time.
Not to mention the private karaoke rooms that they have are also available to reserve. Beautiful vibes at Break Room 86. This spot is a must in Los Angeles!
Additional Karaoke Bars
Voicebox Karaoke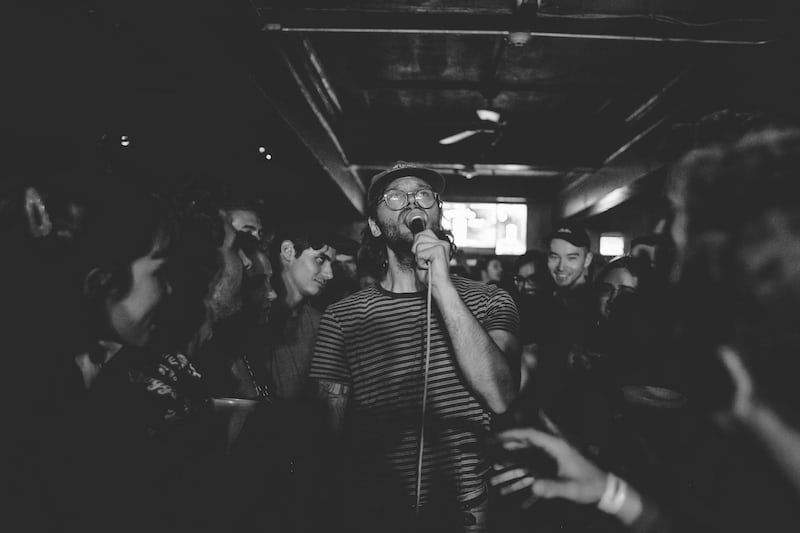 Address: 1819 N Sierra Bonita Ave, Los Angeles, CA 90046
Phone:(323) 434-4514
The karaoke establishment in Los Angeles provides exclusive spaces equipped with state-of-the-art audio systems, cozy furnishings, and an extensive repertoire of tracks in various languages such as English, Korean, and more.
Pharaoh Karaoke Lounge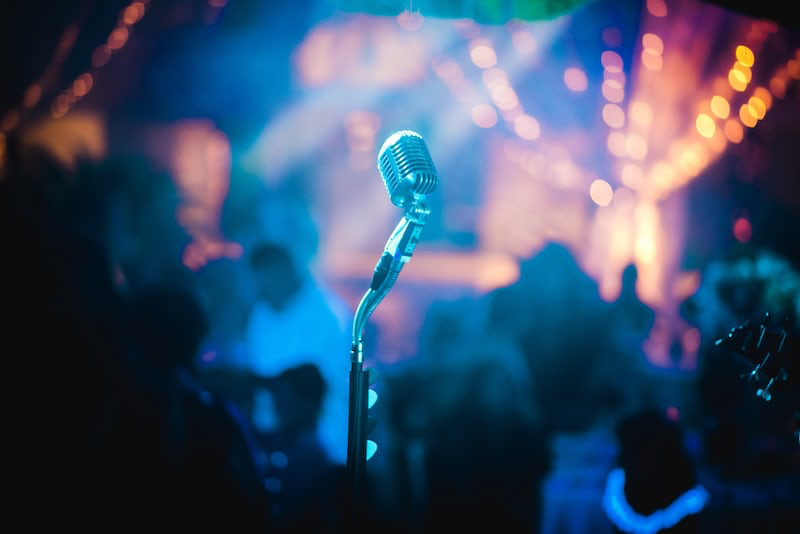 Address: 3680 Wilshire Blvd B-02, Los Angeles, CA 90010
Phone: (213) 383 -8686
This luxurious Karaoke bar features private rooms with plush seating, high-end sound systems, and a wide range of food and drink options.
Shrine Karaoke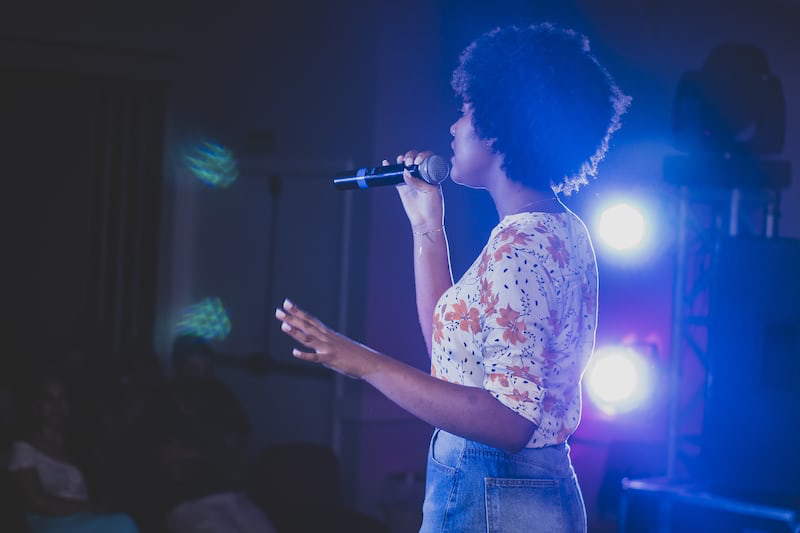 Address: 2999 W 6th St, Los Angeles, CA 90020
Phone: (213) 738-5034
With multiple floors and private rooms, Shrine Karaoke is a great place for groups of all sizes. They also have a wide selection of food and drinks.
Krazy Karaoke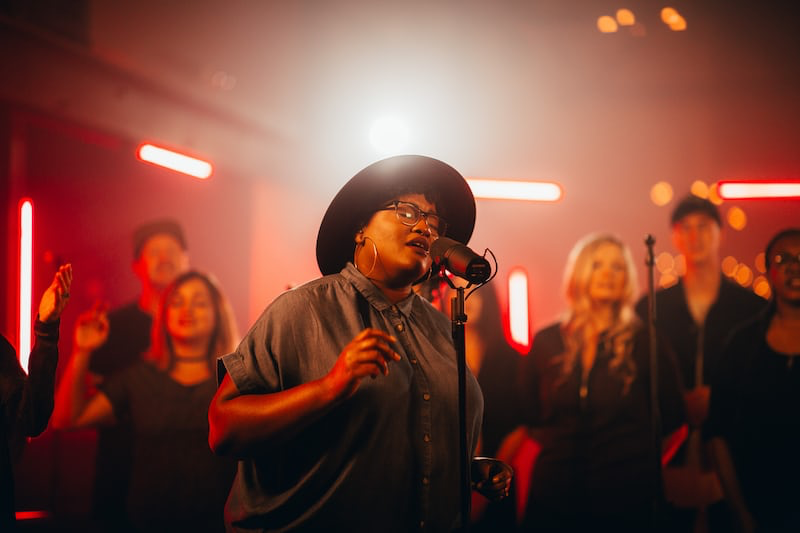 Address: 3680 Wilshire Blvd B-02, Los Angeles, CA 90010
Phone: (213) 383-8686
This Karaoke bar offers affordable rates for private rooms, as well as a large selection of songs in various languages.
Star Karaoke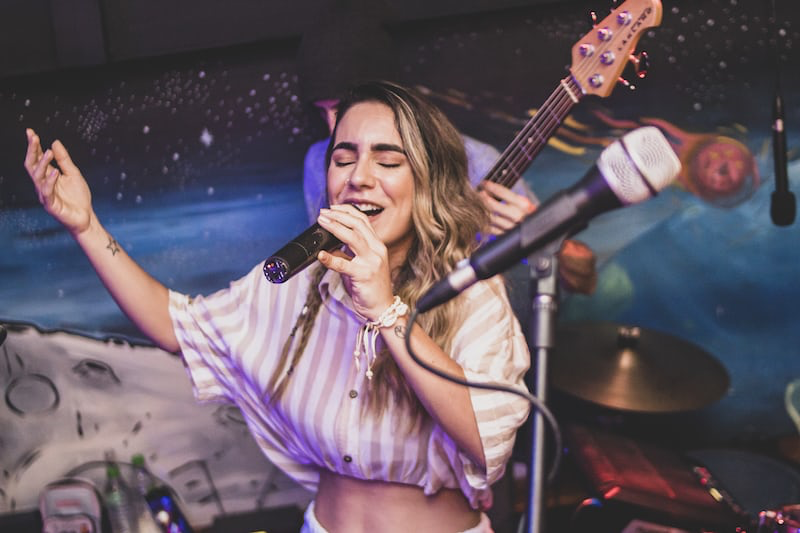 Address: 601 S Ardmore Ave #100, Los Angeles, CA 90005
Phone: (213) 389-9996
Located on the top floor of a building, Star Karaoke offers private rooms with great views of Koreatown. They also have a selection of Korean snacks and Drinks.
XES Lounge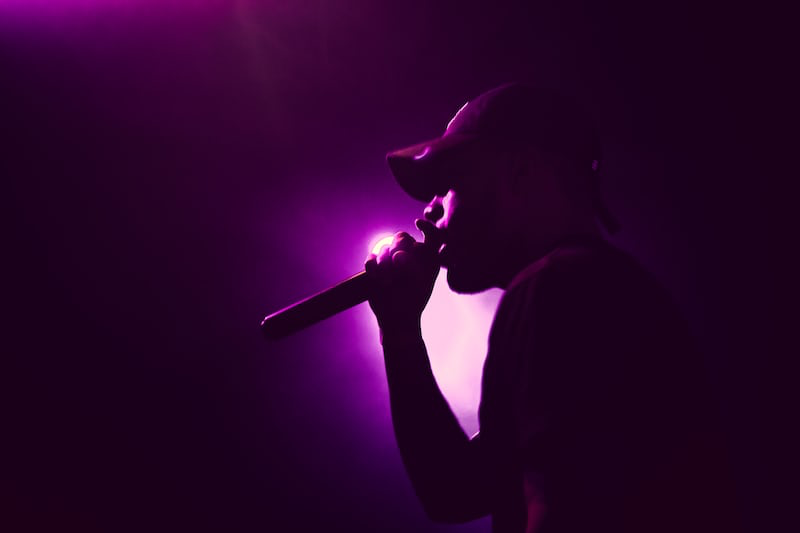 Address: 1716 N Cahuenga Blvd Los Angeles, CA 90028
Phone: (323) 461-8190
With state-of-the-art sound systems and modern decor, XES Lounge is a great choice for those looking for a more upscale Karaoke experience.
If you're looking for a great night out with friends in Koreatown, Los Angeles, karaoke bars are the perfect choice. With so many to choose from just like the many infamous Korean barbeque spots , it can be tough to know where to start.
That's why we've put together this list of the top seven karaoke bars in the area, from cozy and funky spots like Café Brass Monkey to private rooms at Max Karaoke Studio. Whether you're new to karaoke or an experienced singer, there's something for everyone on this list.
So, gather your friends, warm up your vocal cords, and head out to one of these amazing karaoke bars for a night of fun, laughter, and great memories.