The University of Arizona (UA) was named one of the nation's top 10 most fun universities based on an online survey of over 20,000 college students across the United States. The rankings were announced in an annual College Prowler report published by Rave Reviews.

Overall, UA was ranked sixth. The university placed second in the category of Best Campus Activities and third in Best Food/Drink Scene. It was also rated the fourth best party school in the nation.
Therefore, as a college student, you don't need to worry about a shortage of fun things to do University of Arizona. Here are some fun things you and your friends can explore on and off the Arizona campus!
Onsite Recreational Facilities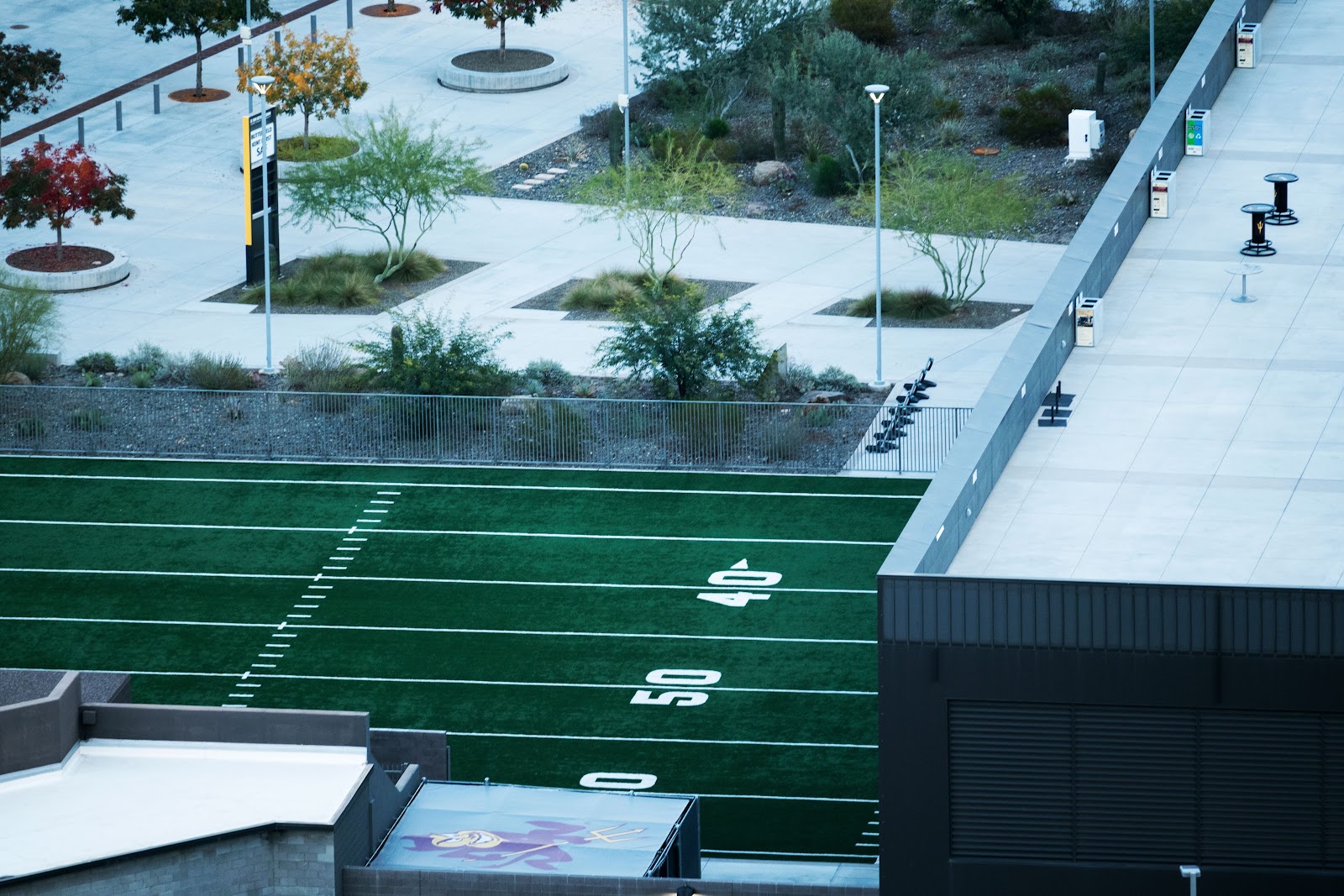 (Credit: Unsplash)
Firstly, the University of Arizona is one of the biggest universities in the state. It covers an area of approximately 300 acres, providing the grounds for around 20,000 undergraduate and graduate students that reside in Tucson.
Consequently, the university houses many recreational facilities for its college students.
UA Campus REC
Campus Recreation (or Campus REC) offers over 300 fitness classes per month, ranging from yoga to barre, spinning to boot camp, Zumba to body sculpting, and everything else in between.
The facility has a full gymnasium, cardio room, weight room, free weights area, boxing ring, track & field, basketball court, volleyball court, indoor soccer/lacrosse field, outdoor tennis courts, playground, and much more.
There are personal training sessions in addition to the small and large group classes in the regular schedule.
Open seven days a week; the recreational center provides convenient around-the-clock access to college student members. Therefore, if you're looking to improve your health, increase your strength, learn a new skill, or want to try something new, then this is the place for you!
We'll highlight several health and fitness activities you can partake in below.
Aquatics
(Credit: Unsplash)
SouthREC, a part of Campus REC, offers a variety of aquatic activities in its pool and pool deck.
The pool is home not only to Club REC's sports teams but also to intramural pool basketball, synchronized swimming, triathlon clubs, and more.
You can also join an intermural pool basketball team, learn to receive SCUBA certification, learn to slackline, go diving, watch movies from the dive-in theater, or hang out on the pool deck.
The pool specifications are as follows:
Open all year-round.

Olympic-sized: 50 meters by 25 yards.

Water temperature: 81 to 85 degrees Fahrenheit.

Set Up – The standard setup includes short-course, 25-yard lanes, while a non-standard setup is a long-course, 50-meter lanes.
F45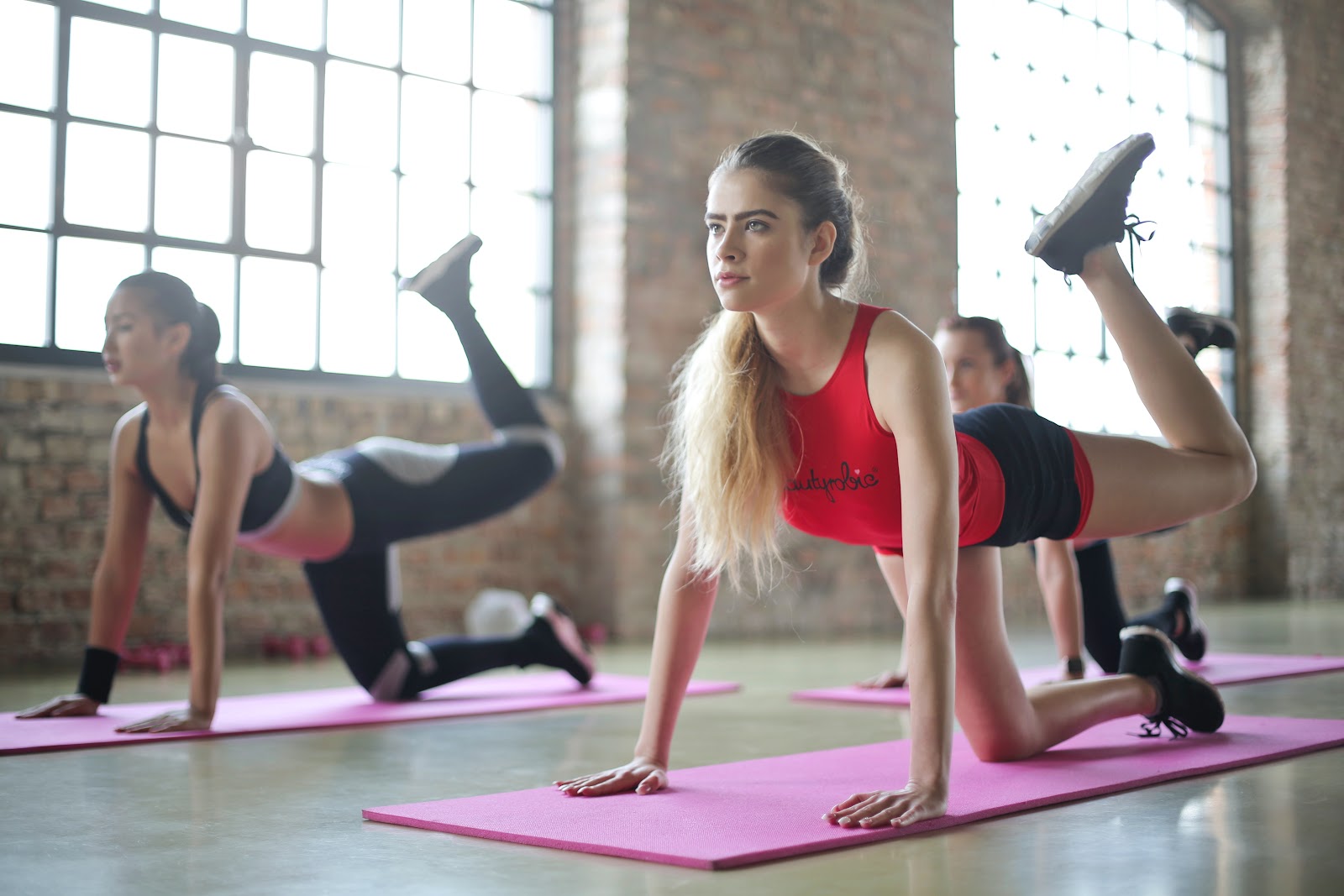 (Credit: Unsplash)
F45 is the world's fastest-growing functional training program.
University of Arizona's F45 classes offer a unique approach to fitness. A scientific approach is taken to exercise and combine it with proprietary technology to provide a highly effective way to burn fat and build muscle.
F45 workouts are designed around the principle of Functional Training – the body is moved in ways that mimic real-life movements, done safely and effectively.
Wellness 2 U Program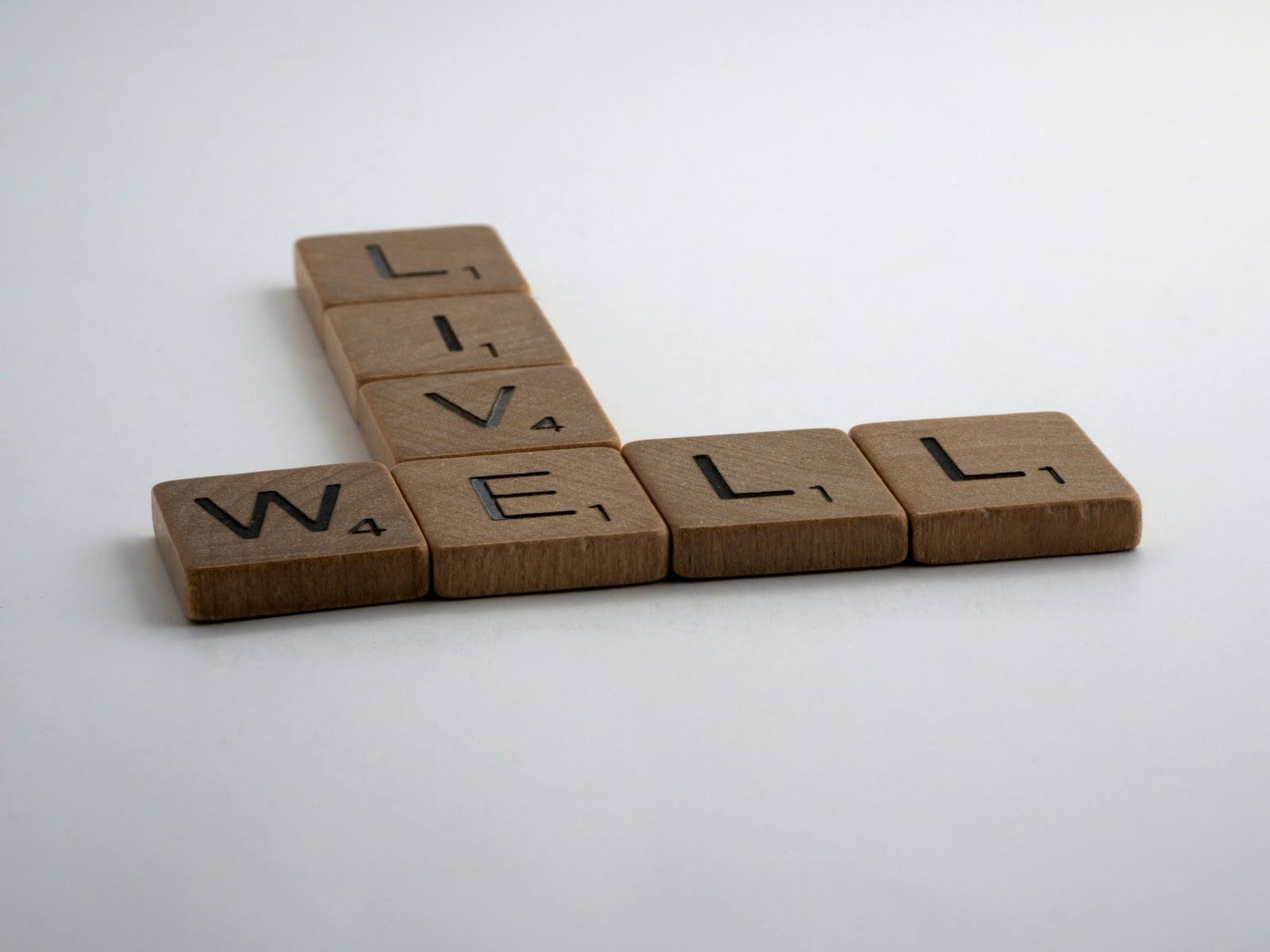 (Credit: Unsplash)
Wellness 2 U offers fitness and wellness programs that fit any busy college student's schedule.
It has the flexibility of letting you host a fitness class, workshop, or have a small group training session anywhere. Classes are provided at various locations onsite. UA students can even choose to have their own private class at either SouthREC or NorthREC.
To book a class or ask questions, you can contact Olivia Schneider at oschneider@arizona.edu or crec-fitwell@email.arizona.edu.
Arizona State University Art Museum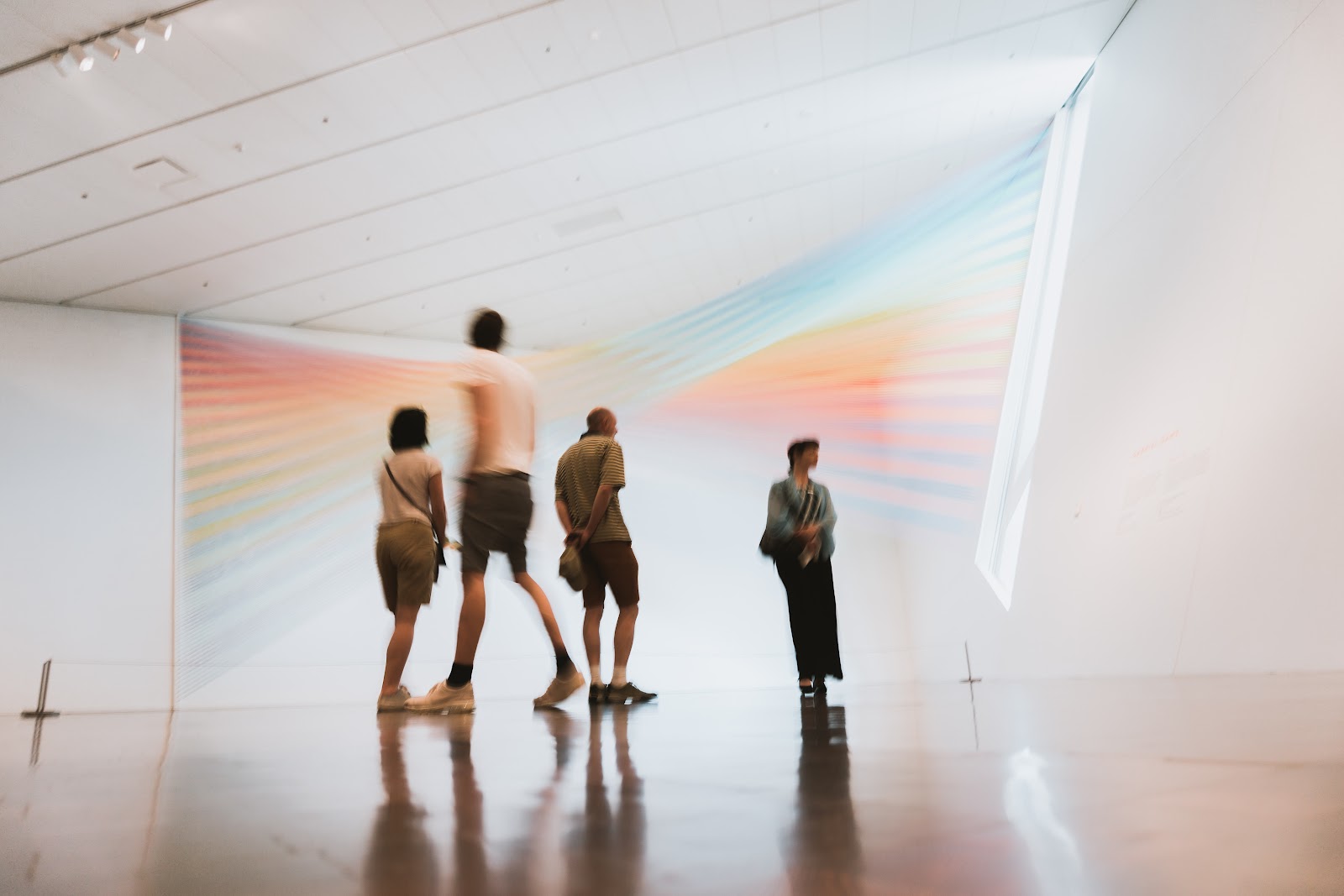 (Credit: Unsplash)
The Arizona State University Art Museum is a museum of art and archaeology located at Arizona State University in Tucson. ASU Art Museum hours are Monday through Friday, 10am to 5pm, and Saturday, 11am to 4pm. Admission is free.
The museum's collection includes over 100,000 objects from around the world, including works by Pablo Picasso, Henri Matisse, Andy Warhol, Jackson Pollock, and Georgia O'Keeffe. It is also home to one of the country's largest collections of Native American art.
Activities around Tuscon
Outside the University of Arizona campus, Tuscon offers many opportunities for students to explore many exciting Tucson attractions. Here are some places you can check out:
Downtown Tucson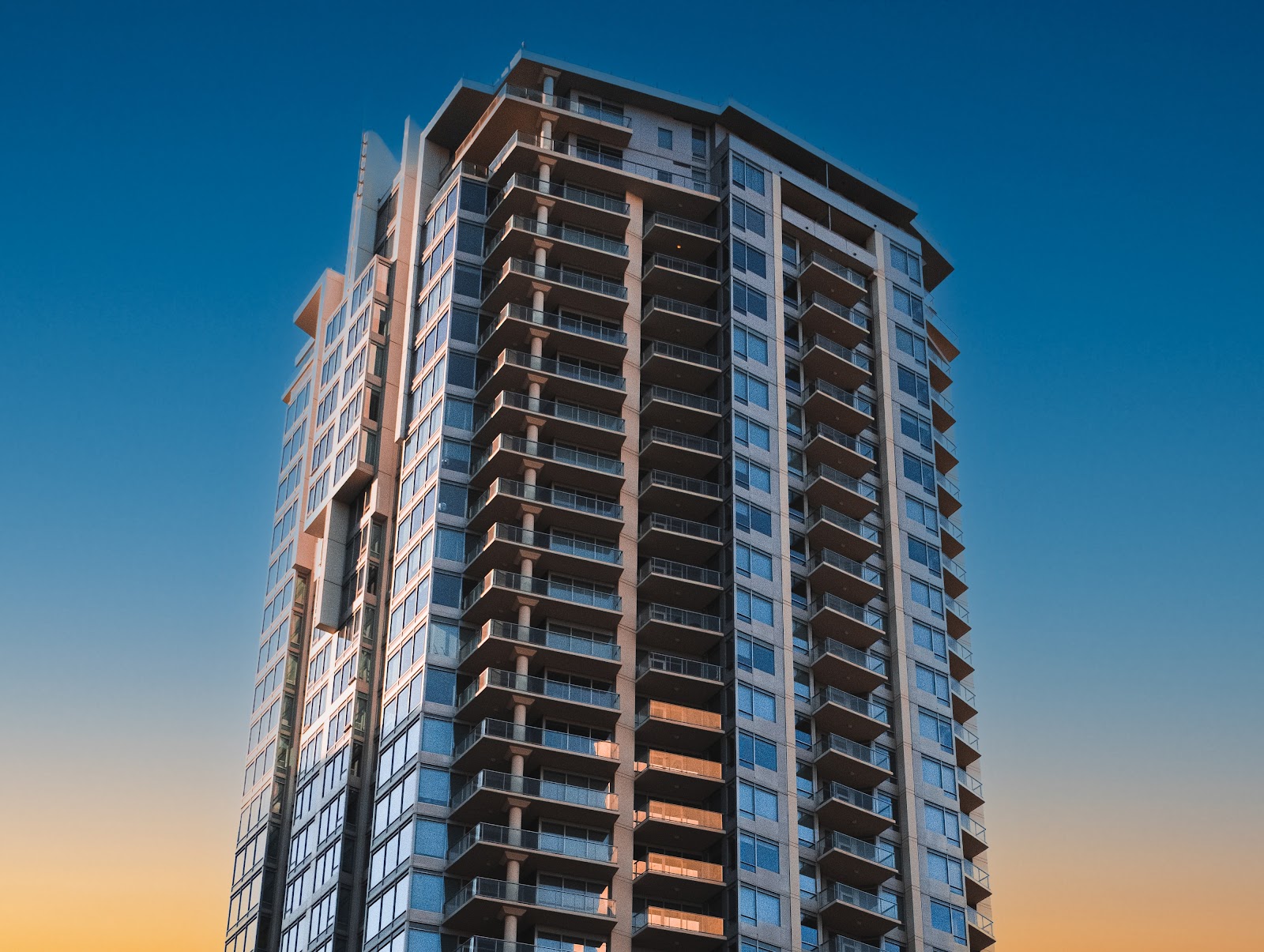 (Credit: Unsplash)
Downtown Tucson is the central business district of Tucson, Arizona. It's also where the only downtown campus of the University of Arizona is!
In downtown Tucson, you can walk by various historic buildings, including many listed on the National Register of Historic Places (NRHP), as well as skyscrapers, such as the Wells Fargo Building, and museums.
If you're keen on watching movies, stand-up comedy, or live theatrical performances, for instance, then you can head towards a special Tucson attraction: Fox Theater.
The Fox Theatre is one of downtown Tucson's oldest venues and hosts live entertainment since 1930. It was renovated in 1999 by volunteers to restore its original glory.
It still maintains its roots by retaining bits of its original form and is one of the most popular venues for movies and music. It also hosts other events throughout the year, including dance recitals, fundraisers, and even political rallies.
Tucson Botanical Gardens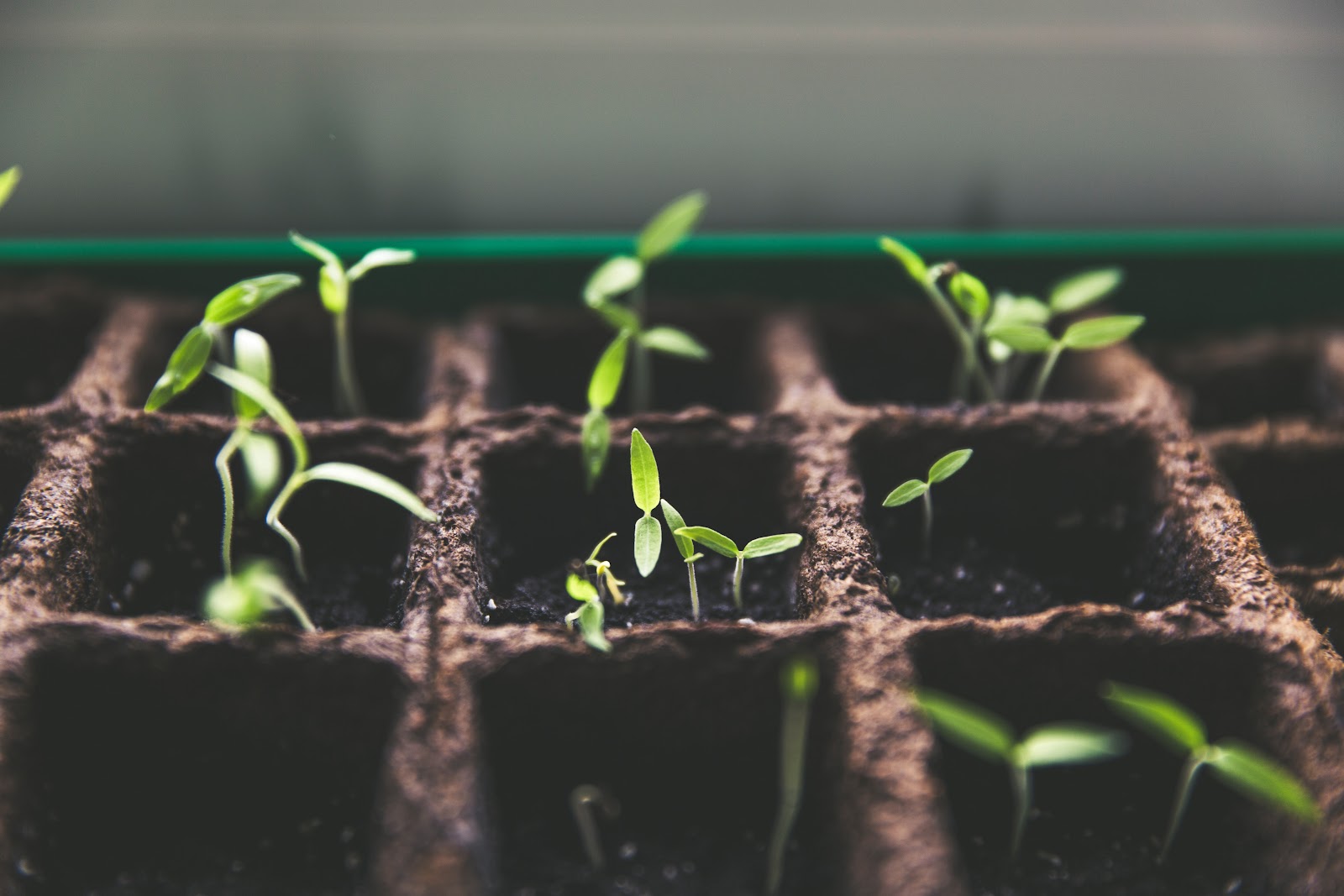 (Credit: Unsplash)
The Tucson Botanical Gardens is a botanical garden located in the city of Tucson, Arizona. The gardens are open to the public and feature more than 3,000 species of plants from around the world.
It also features an arboretum with over 1,500 trees representing nearly every major tree family on Earth. It is one of only two botanical gardens in the country to be accredited by the American Alliance of Museums.
Tucson Botanical Gardens also invites guests to have breakfast at Edna's Eatery from 7:30 am until 2:00 pm, where you will enjoy a relaxed atmosphere and a menu featuring delicious dishes with southwestern flavors of Arizona.
Tucson Convention Center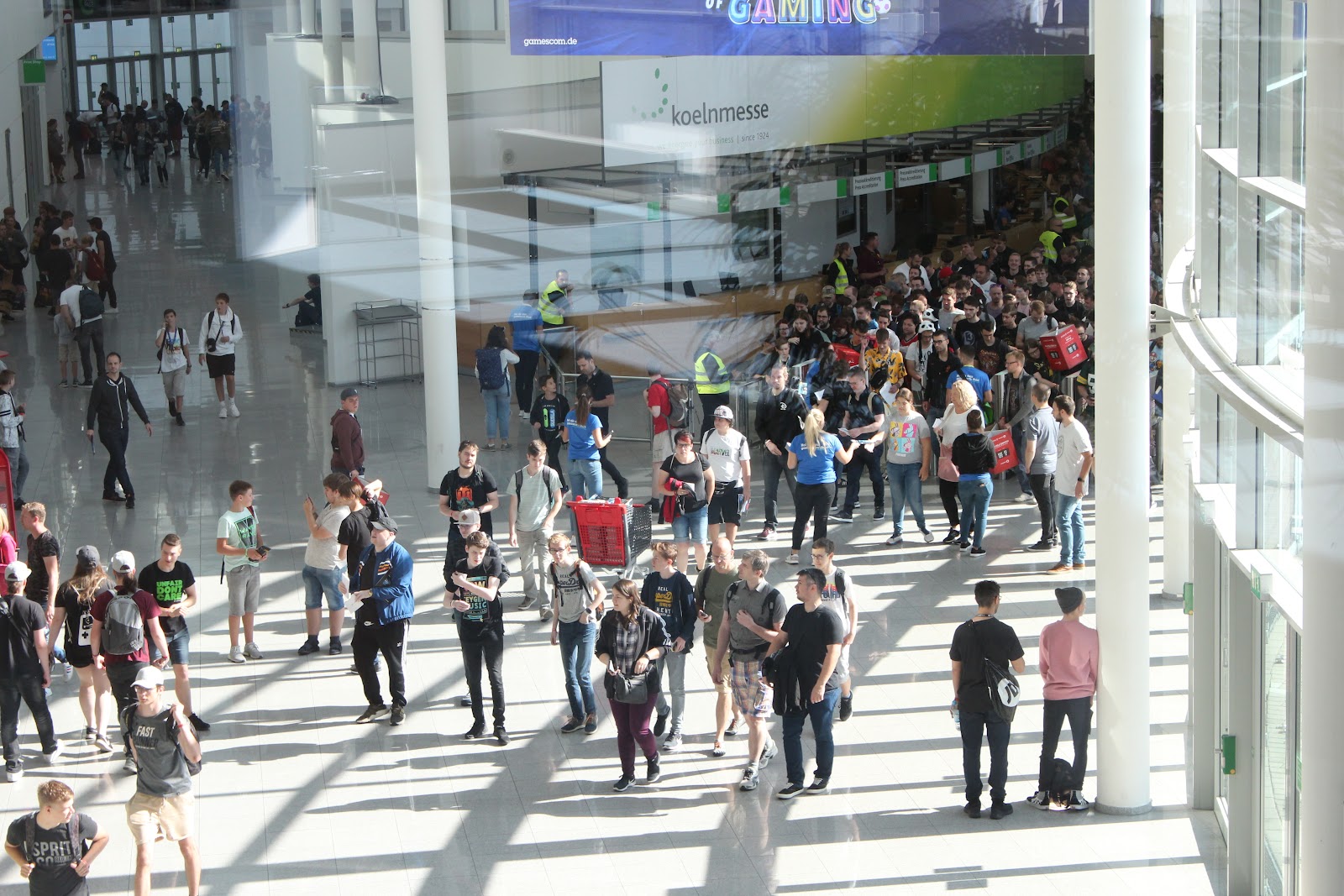 (Credit: Unsplash)
The Tucson Convention Center officially opened in 1971, making it just a little over half a century old! In 2015, it became listed on the National Register of Historic Places.
This center has been expanded several times since then. With 205,000 square feet of flexible exhibition space, and an 8,962-seat indoor arena, the Tucson Convention Center offers a variety of options for events ranging from small meetings to large conferences and conventions.
From 10,000 to 50,000 attendees, the facility can accommodate almost any event. The center hosts events all year round.
As of August 2022, the center will be hosting performances and conventions until December 2022, spread across three of its four venue areas: Tucson Convention Center, Tucson Arena, The Linda Ronstadt Music Hall, and the Leo Rich Theater.
One of the upcoming events is Tucson Comic-Con, which will be held in September 2022. Tucson Game and Gadgets organize it with the goal of bringing an amazing fan experience that reflects today's fandom and the uniqueness of the American Southwest and Tucson.
Another event that'll be held at the center is the SAHBA Home & Garden Show, which will happen around the end of September 30th- 2nd October 2022.
SAHBA is short for the Southern Arizona Home Builders Association, in which they will be making their return to the convention center after halting shows during the pandemic.
Here you'll get to see around 200 exhibitors display their products and services that will make your home energy-efficient and more comfortable.
Tucson Museum of Art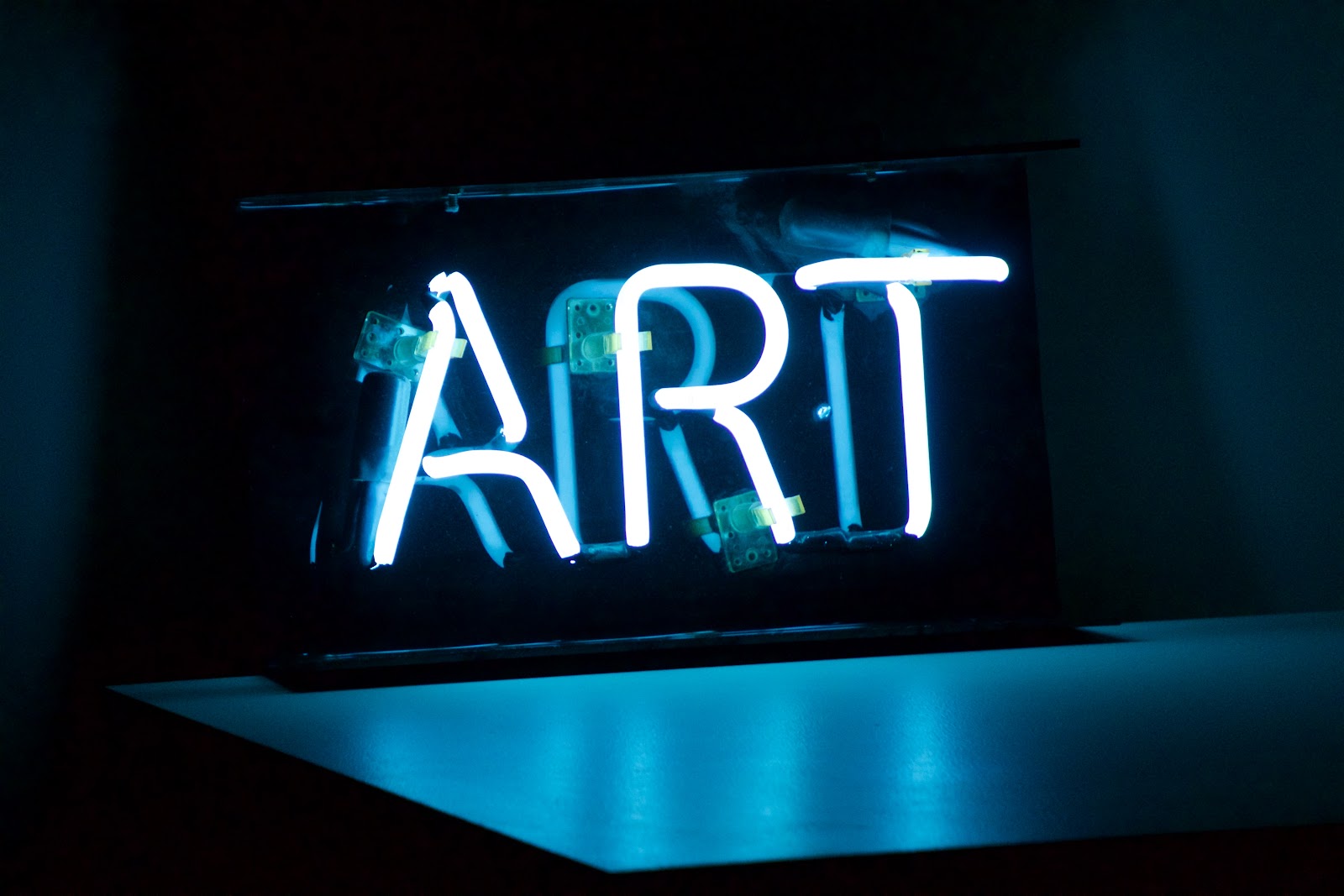 (Credit: Unsplash)
The Tucson Museum of Art (TMA) is a non-profit Arizona museum. It was founded by UA and opened to the public on October 1, 1976.
TMA's mission statement is "to inspire people through art."
Its permanent collection includes more than 5,000 works of fine art from around the world, including paintings, sculptures, photographs, prints, drawings, ceramics, and glassware.
In addition to its permanent collection, TMA also hosts traveling exhibitions, lectures, film screenings, concerts, and other events.
The TMA is also known for its rotating exhibitions, which include contemporary art, photography, film, and other mediums. Its current exhibitions include "Artists' Studio," "A New Vision: Contemporary Photography from Latin America," and "Sculpture: A Dialogue."
In addition to these exhibitions, the TMA also holds special events such as lectures, workshops, and artist talks.
TMA is hosting an Arizona Biennial 2023 where it invites artists from all over to submit their work for display at the Tucson Museum of Art from April until September 2023.
Arizona Historical Society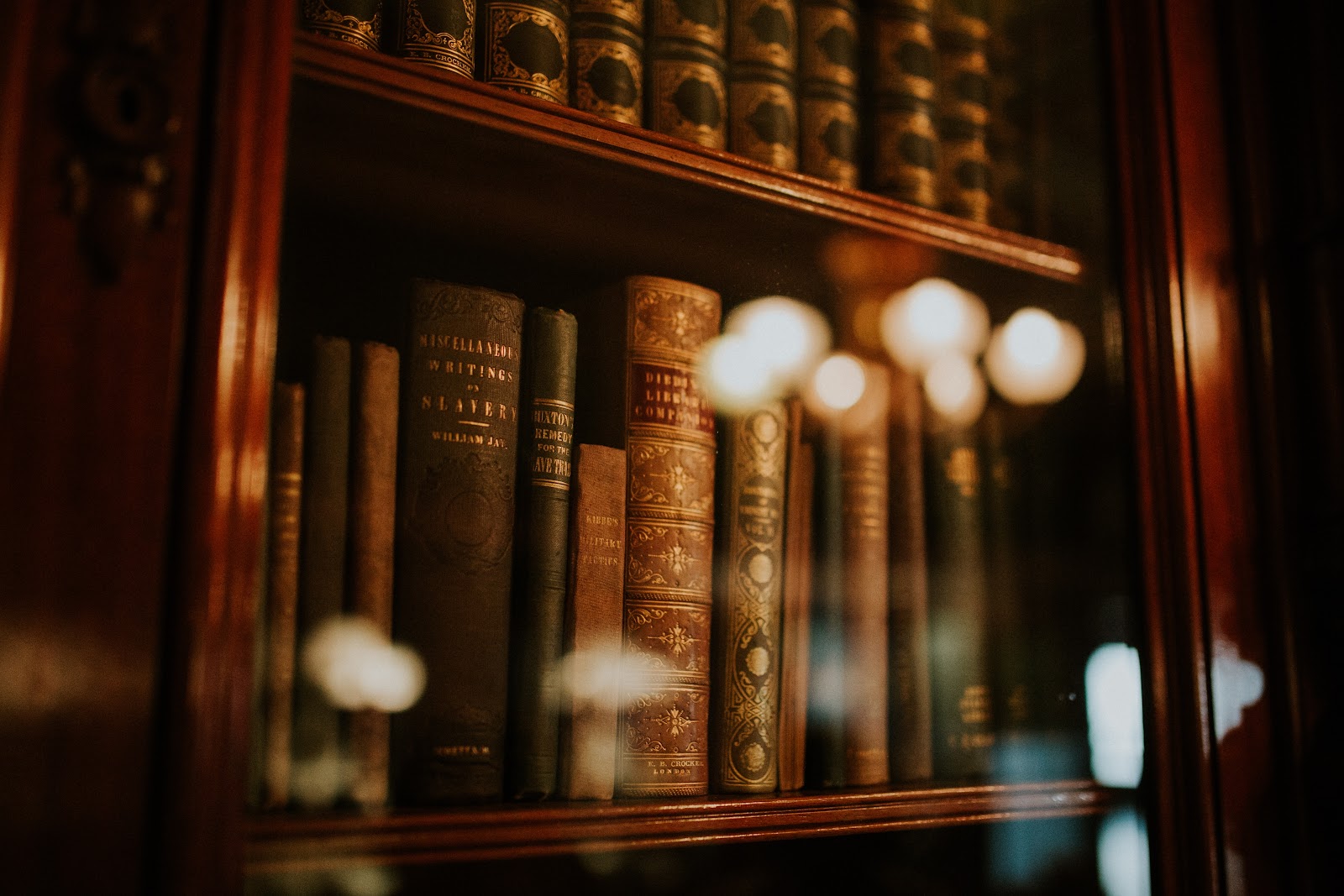 (Credit: Unsplash)
The Arizona Historical Society (AHS) is a state-chartered, nonprofit organization that collects and preserves the history of Arizona. It was founded in 1891 as the Phoenix Public Library Association.
The AHS is located at 949 E. 2nd Street, north of the UA Main Gate area, at 2nd Street and Park Avenue.
It has a powerful vision to play a critical role in strengthening Arizona's communities through raising awareness of the state's history.
You can also visit the Arizona History Museum, which is part of the AHS in Tucson. At the museum, you'll get to see several featured exhibits and permanent exhibits.
One currently featured exhibit is the "Los Desconocidos: The Migrant Quilt Project," which will only be shown until early 2023. This exhibition contains a collection of quilts that have handwoven designs in tribute to the migrants who died while attempting to seek refuge in the United States.
The word "desconocido" itself means "unknown," which is written in the quilts for the brave migrants who failed to be identified. The project itself is meant to raise awareness of the social issues, particularly women's suffrage.
Pima Air & Space Museum
The Pima Air and Space Museum is a museum in Tucson, Arizona. The City of Tucson founded it as the first municipal aviation museum in the United States.
With about 400 historic aircraft, from a Wright Flyer to an A737 Dreamliner, the museum has something for everyone. Over the last forty years, the museum grew tremendously and now includes six indoor exhibit halls (three for World War II).
There are various exhibition areas to check out the museum aircraft. You'll definitely have to wear comfortable shoes, as the hangars take up to 250,000 square feet and there are outdoor displays as wide as 80 acres!
The list of exhibits are as follows:
Outdoor exhibits.

Aerospace gallery.

Main hangar exhibits.

Hangar 3 exhibits.

Hangar 4 exhibits.

Hangar 5 exhibits.

390th memorial museum.
The Prim Air and Space Museum also offers two types of tours: the Tram Tour on museum grounds, which cost $8 per person, and Private Walking Tours, which cost $75 per group.
The Tram Tour offers a 45-minute guided tour of the museum's 80-acre grounds on a 1.5-mile circuit. More than 150 airplanes will be shown, and visitors will get an overview of their most important ones.
You'll need to keep in mind that this tour is only available from Thursday to Sunday, requires advanced booking, and is only provided on a first-come-first-served basis due to the limited number of seats on the tram.
On the other hand, Private Walking Tours are a 45-minute tour of the Main Hangar. There are 5 other hangars in the museum, but these are not included and are self-guided.
The maximum number of participants is 35 people, so if you plan to have students from a club or class come along, you may need to book multiple tours.
Conclusion
To sum up, if you're going to college, particularly UA, you should have fun doing it!
College isn't always about studying and working hard. It is often also about meeting new people, exploring new places, and learning new skills outside of the classroom.
So whenever you find yourself bored, frustrated or stressed out, remember that there are lots of ways to have fun at and around UA.
Whether you're looking for activities to do during breaks, parties to attend, or clubs to join, there's bound to be something that will fit your interests and personality.
Better yet, it would be even easier for you to explore Tucson, Arizona from your UA off-campus housing!