Spring is right around the corner, which means it's the perfect time to get outside and take advantage of the warmer temperatures! Plus, with the pandemic still going on, outdoor activities are a great way to get some socialization in a safe and socially distanced setting. Activities like hiking and recreational sports are popular options, but if you're not the most outdoorsy person, you might enjoy something a little more low key.
One of my personal favorite outdoor activities is hosting a picnic in the park. You get to relax and spend time with your friends while enjoying some yummy snacks – and you might even get some new Instagram photos! So without further ado, here is the ultimate guide to planning a beautiful, Insta-worthy picnic with your roommates, friends or family.
Gather Your Supplies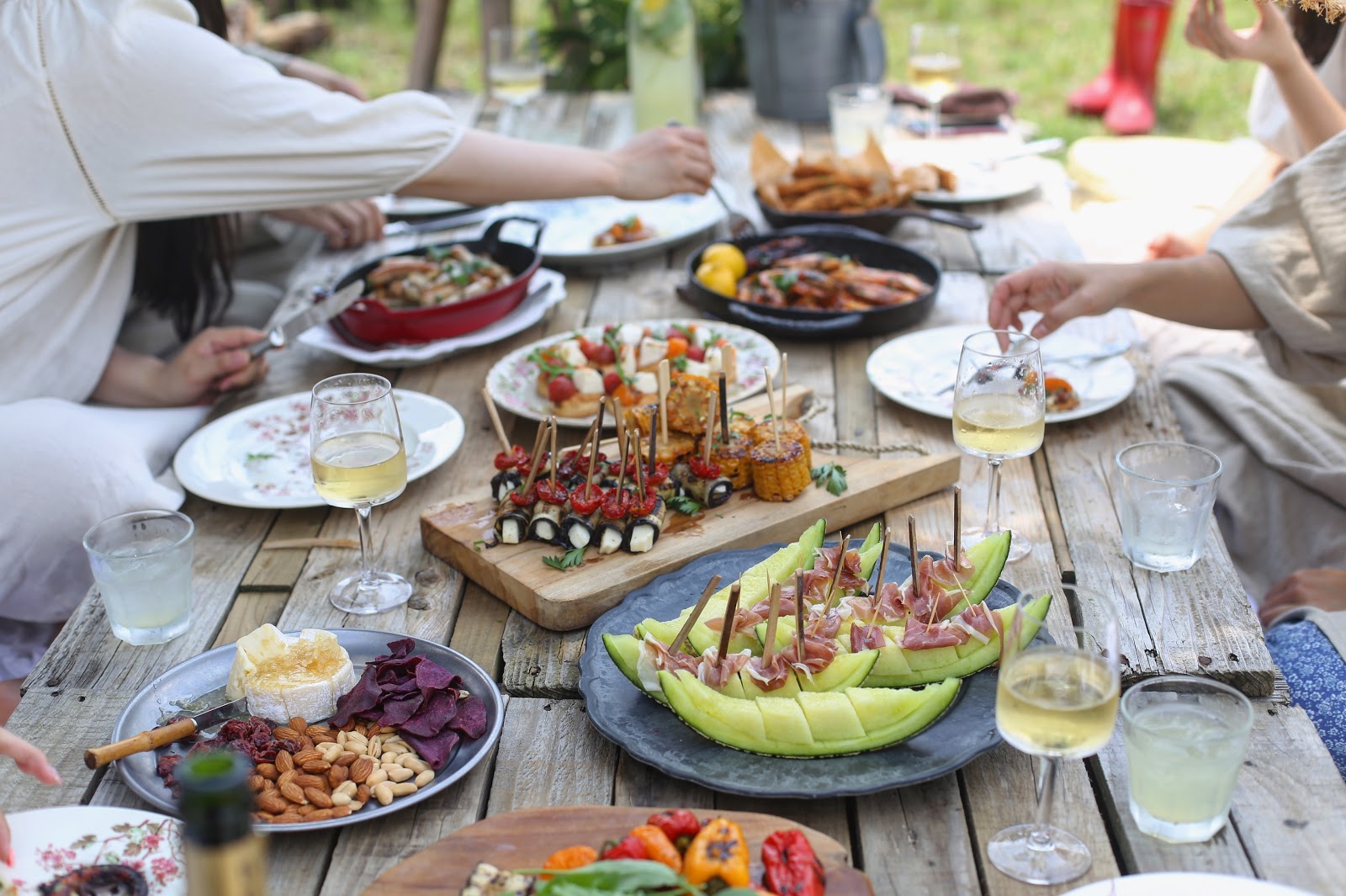 First things first, you'll need to make a list of items to bring with you to your picnic location. You'll need something to carry the food in, such as a basket or a cooler, and something to sit on, like a tablecloth or a large blanket. (Pro tip: If you don't have a waterproof blanket, simply spread out a plastic tarp underneath your blanket. This will help protect it from stains and keep out any moisture from the grass.)
You'll also need to pack items to eat with, like plates, cups, napkins and cutlery. And depending on the weather, it might also be a good idea to pack some sort of shade, like a large umbrella.
From there, you can be as minimal or as extravagant as you'd like! You can keep things simple with a picnic blanket and disposable plates and utensils, or you can take things up a notch with additional decor and accessories. It's totally up to you! Optional items include cloth napkins, flower arrangements, large pillows to sit on, candles, placemats, and basically anything else you can think of!
Host a Themed Picnic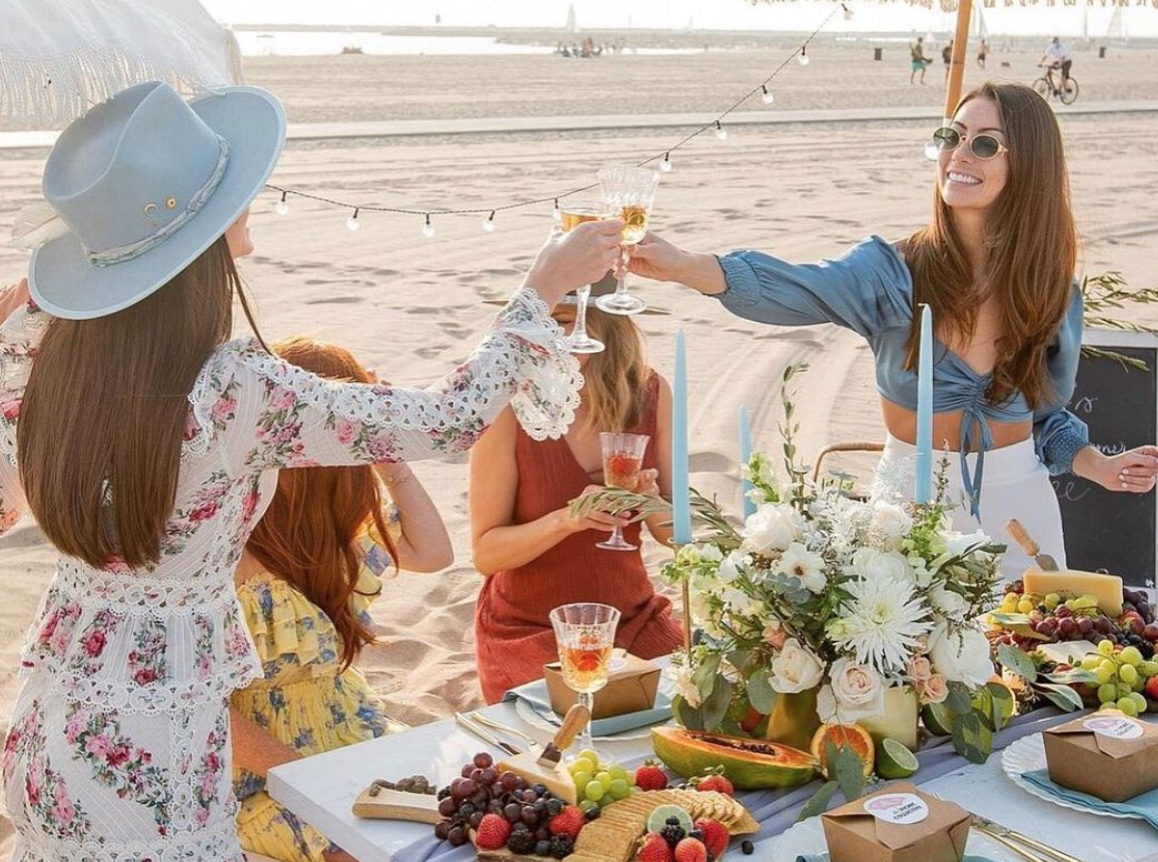 One fun way to take your picnic to the next level is to create a theme for the event. You could go for a more refined tea party theme and serve things like iced tea, finger sandwiches and macaroons. Or if that's not your style, maybe opt for a Morracan theme, complete with vibrant rugs, plush cushions, colorful floral bouquets and sweet and savory Middle-Eastern cuisine.
Of course, if you're more of a traditionalist, you can always break out the wicker picnic basket and a classic red checkered blanket. Check out TikTok and Instagram for more luxury picnic inspiration, and whatever your theme, be sure to ask your guests to dress for the occasion!
Make a Grazing Board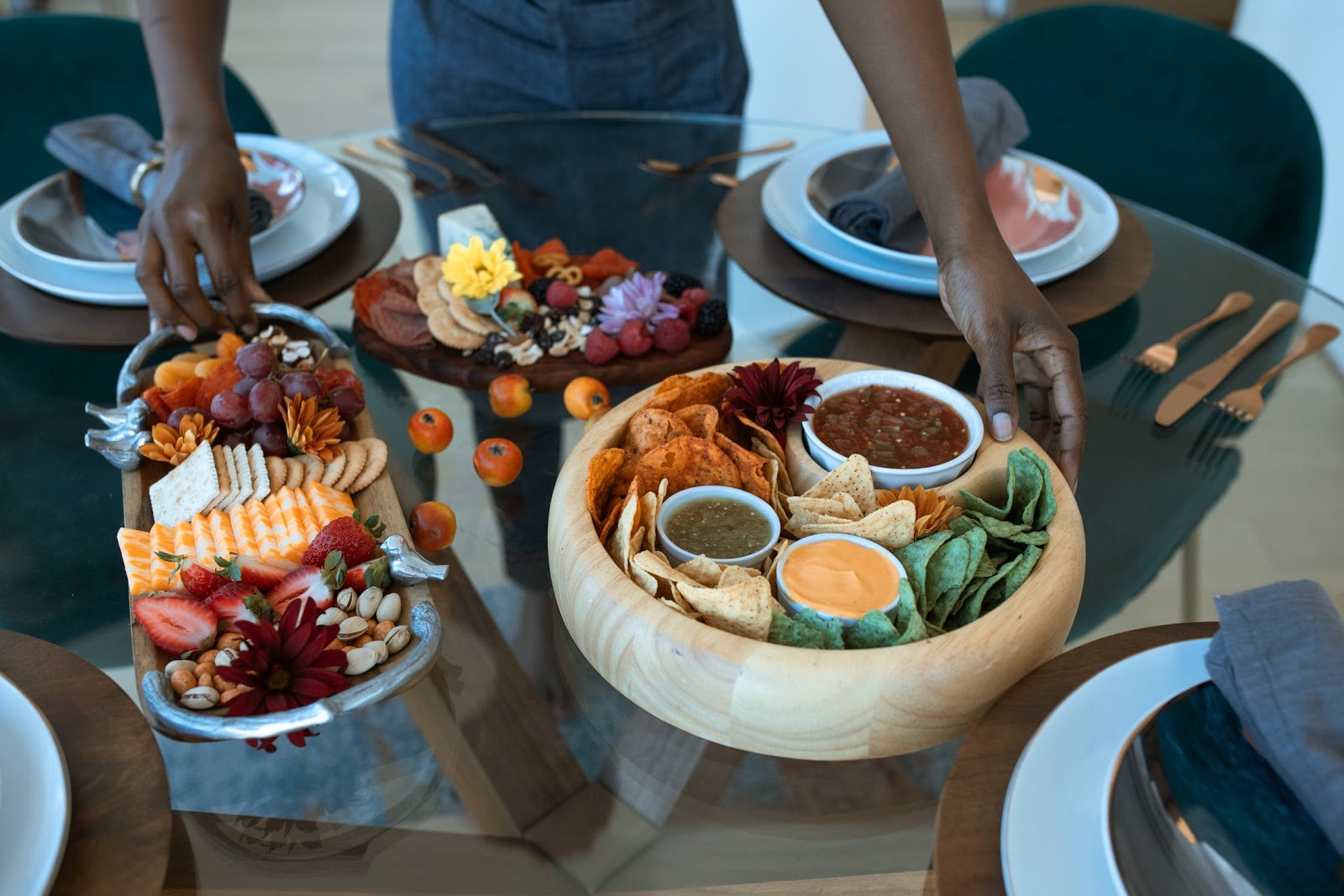 If you want to make sure your picnic is a social media sensation, then you can't forget a grazing board. Not only do these beauties make for great Instagram content, but they're also the perfect way to feed a small group of people. Plus, you can create grazing boards to fit just about any theme or occasion.
If your board is going to serve as the main event, go for a classic charcuterie board filled with meats, cheeses, nuts, crackers, and dried or fresh fruits – and don't forget the dips and jams! But if you're planning to bring other entrees, switch things up and create a dessert board made up of cookies, candy, chocolate, and whatever else your heart (and your sweet tooth) desires!
Plan Games and Activities
Of course, you may just want to relax, enjoy the scenery and spend quality time with your friends and roommates. But if you want to make this an all-day event, you may also want to plan some activities for your guests. Bring along some board games or a deck of cards, or pack some sporting equipment like a spikeball set.
Hopefully this guide will help you plan an amazing picnic for your roommates or friends! If you're looking for new people to make memories with this school year, consider living in a co-living community. The best co-living company to lease with is Tripalink. They create student housing opportunities across the country, and they can help you find lifelong friends!
Plus, their conveniently located apartments are fully furnished, utility costs are included, and each location features state-of-the-art security systems and an on-site management team. To learn more, check out Tripalink's available properties in Los Angeles, Irvine, Seattle, Tucson, Philadelphia and Pittsburgh.