Congratulations to all who will be attending U of A in the Fall! It's a huge accomplishment and we are excited for what the future holds for all of you. While you have a lot to consider when it comes to deciding on classes and activities, finding safe and convenient housing is one of the first decisions you'll need to make.
Many freshmen live on campus, but other students generally prefer to live in safe off-campus apartments in Tucson. Not only does it provide more privacy and space, but it gives you a break from 24/7 campus life. If you are struggling to find student housing options, you can rely on this comprehensive list we've put together. We've compiled all the popular U of A housing options in Tucson so that you can make the most of your college experience from a home you love.
oLiv Tucson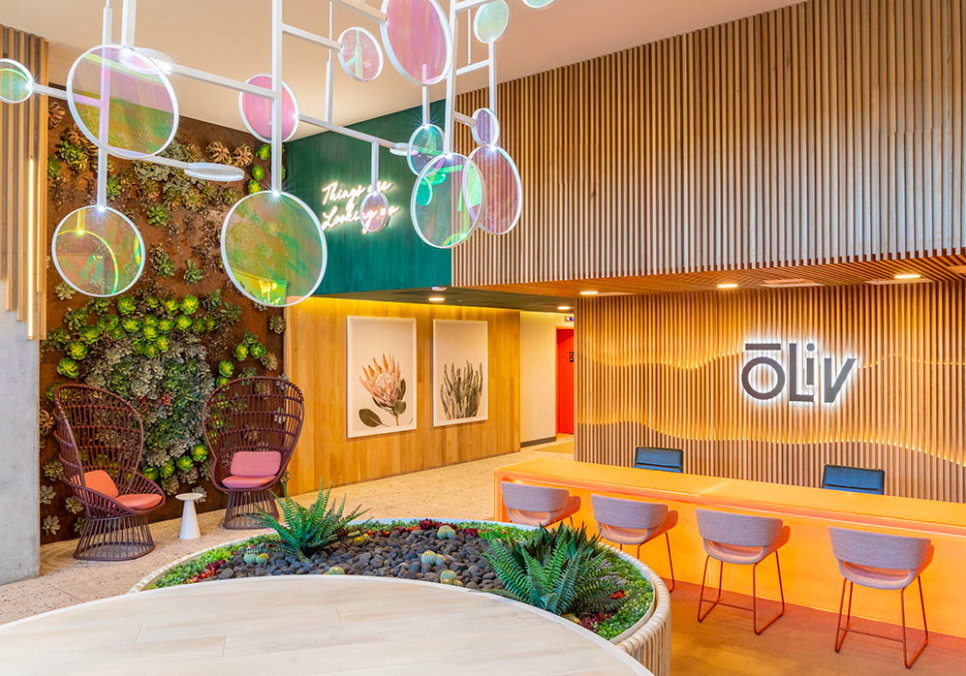 oLiv Tucson is one of the most popular student housing options near the University of Arizona. It prides itself on apartments that facilitate an active lifestyle. The contemporary design of the building features one to four-bedroom plans.
As a resident, you get to enjoy a variety of communal spaces, including a shared fitness center, yoga room, rooftop pool and sundeck, and a clubroom equipped with TVs. Decorated with bright pastels, this apartment complex is a lively and fun environment for students looking to live near campus.
RendezVous Urban Flats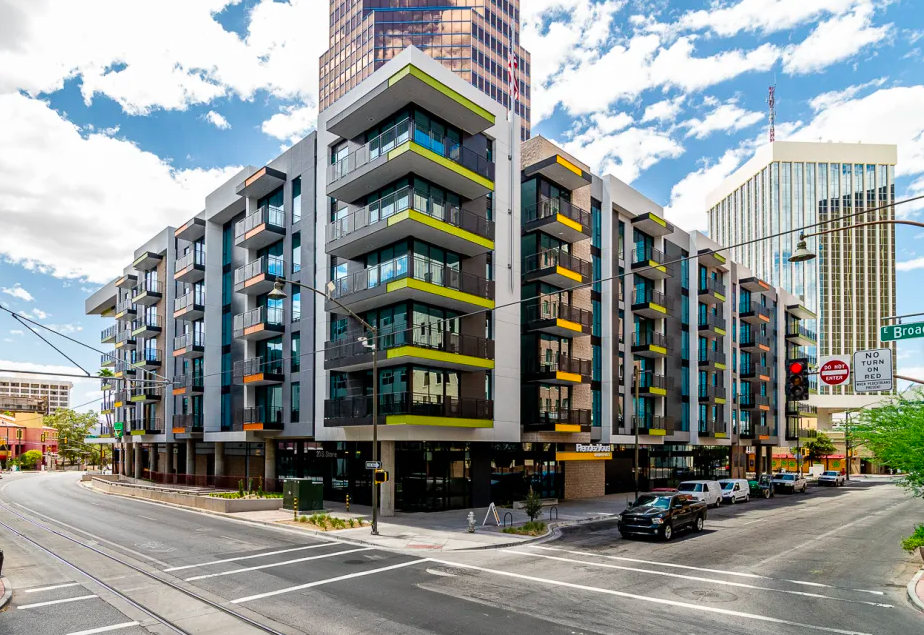 Another popular option for student living is RendezVous Urban Flats, which are located in downtown Tucson. While they are a six-minute drive from the U of A campus, it takes thirty minutes to walk, so you will need a car or have to take public transportation to get to class.
The RendezVous apartments have some appealing amenities, including in-unit washers and dryers, keyless entry, valet trash pick up, and balconies with city views. Students particularly enjoy the outdoor entertainment plaza as well as the coworking space, which is a great quiet place for studying. However, you will pay for the extra features as the monthly rent for these apartments starts at $1,699 for a one-bedroom and goes up from there.
Urbane
Many University of Arizona students enjoy living at Urbane because of its proximity to campus. Only six minutes walking distance away, the student housing options at this complex include everything from studios up to five-bedroom apartments. They all come fully furnished with granite countertops, heat and air conditioning, high-speed internet, and walk-in closets. They also have some exciting communal amenities, which include a fitness center, pool, hot tub, courtesy patrol for security, and on-site maintenance.
The Cadence Student Living
Only a short distance from the University of Arizona as well as the Tucson Museum of Art and El Rio Golf Course, The Cadence offers premium student housing options. Similar to Urbane, each apartment is equipped with its own washer/dryer as well as granite countertops and walk-in closets.
Right next to the apartments is a stop for the streetcar line that will take you to the U of A, which makes transportation very easy. Residents who live here particularly enjoy the rooftop lounge with a fire pit as well as the fact that you can bring your pet to live with you.
The Stone Avenue Standard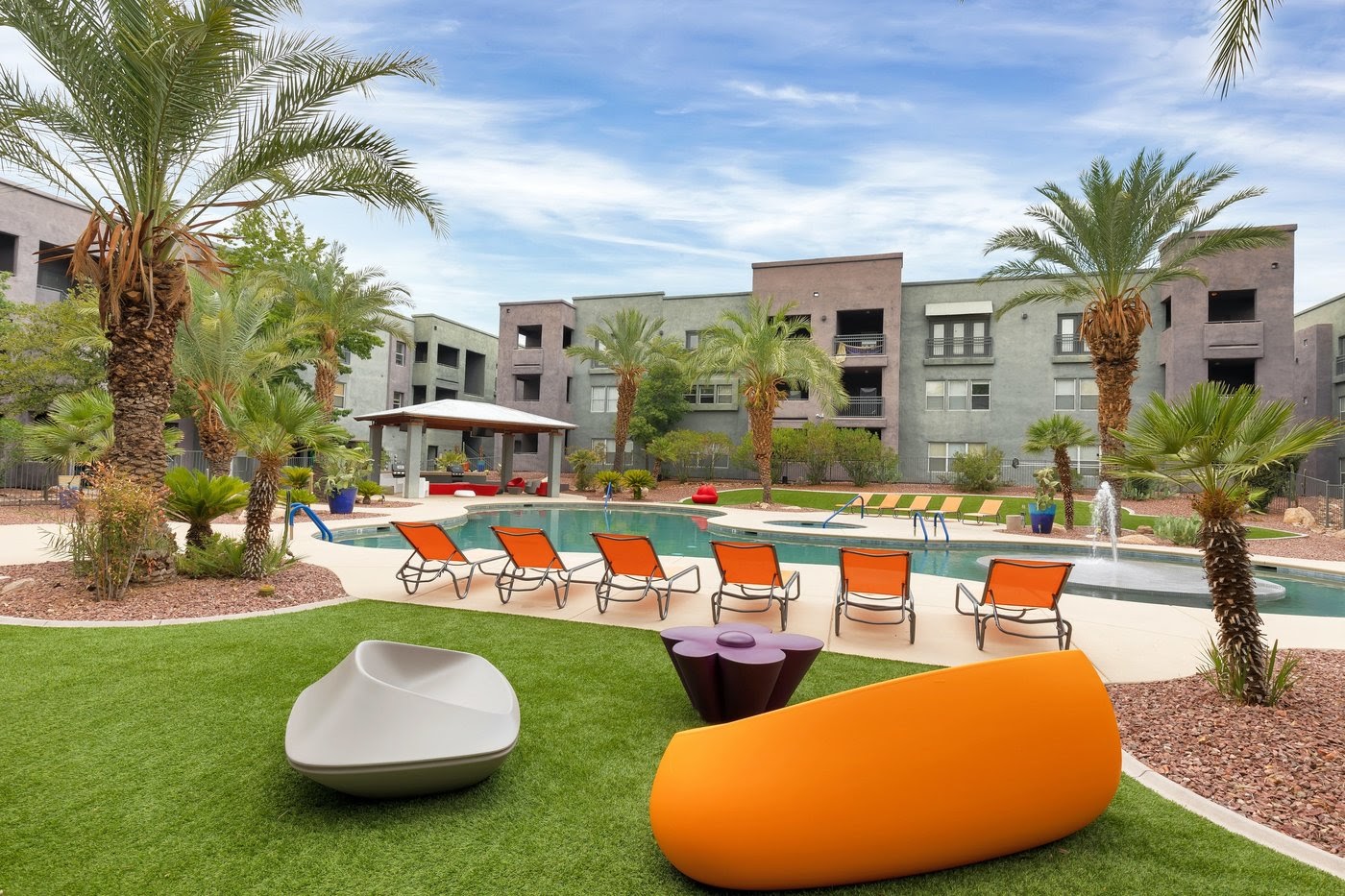 A bit further away from campus, but still a good option for students, The Stone Avenue Standard offers contemporary student housing options that they refer to as "boutique" living arrangements. Residents of The Stone can enjoy recently upgraded amenities like a gym, pool with cabana, and a spa.
Students find that the 24-hour study lounge is particularly useful. It is equipped with iMacs and high-speed internet for late-night study sessions. There is also a complimentary shuttle bus which only takes nine minutes to get to campus. These apartments are right across from some of the tastiest restaurants in Tucson, including Brother John's Beer BBQ & Bourbon.
Tripalink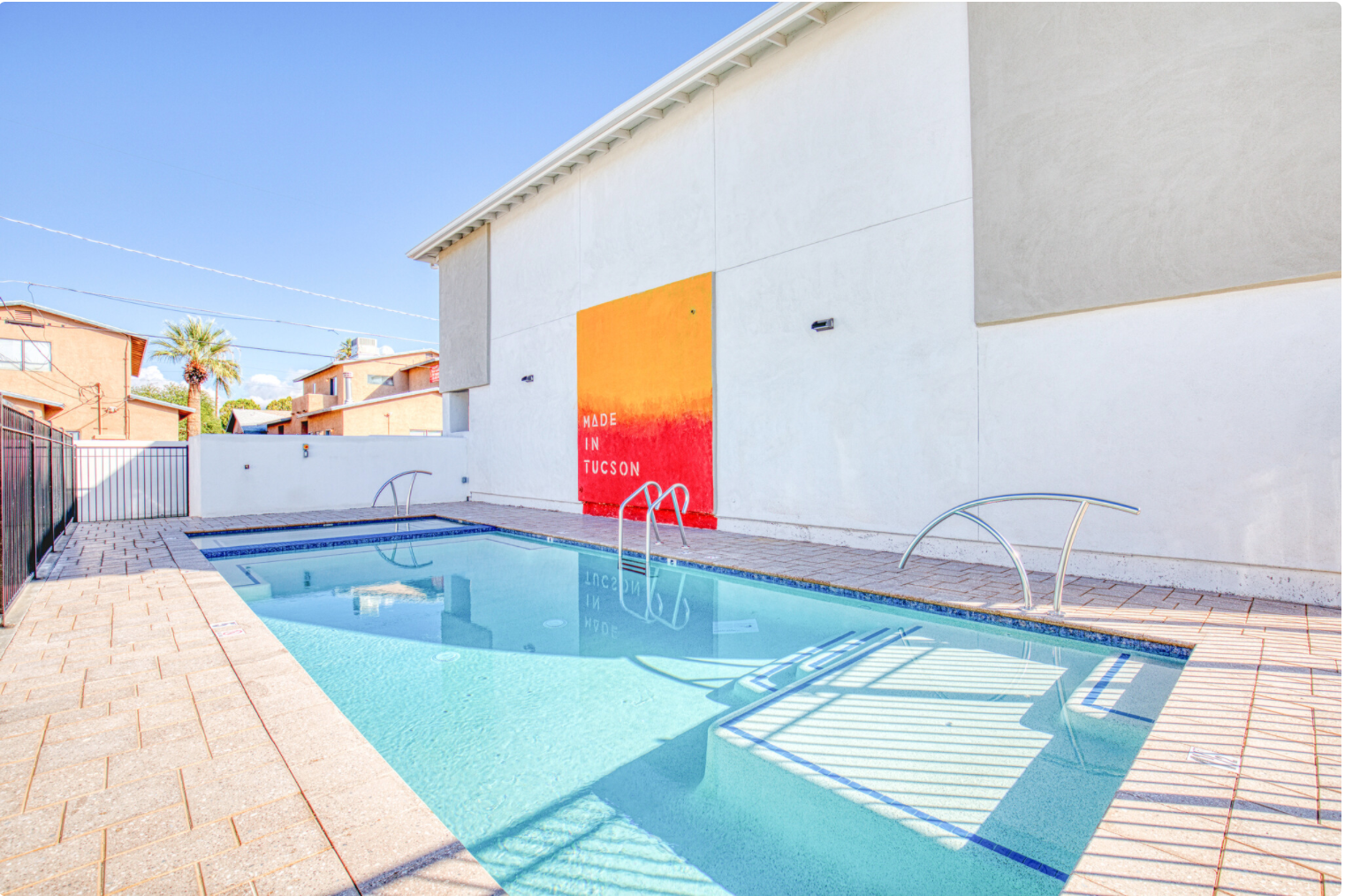 If you're looking for something beyond standard apartment living, then give co-living with Tripalink a try. Tripalink has a gorgeous townhouse on E Drachman St with thirteen bedrooms that truly feel like a home away from home. Just 5 minutes walking distance away from the University of Arizona campus, you won't find other co-living communities as close to campus as Tripalink, which has been set up with the intention of housing U of A students in a safe and convenient place.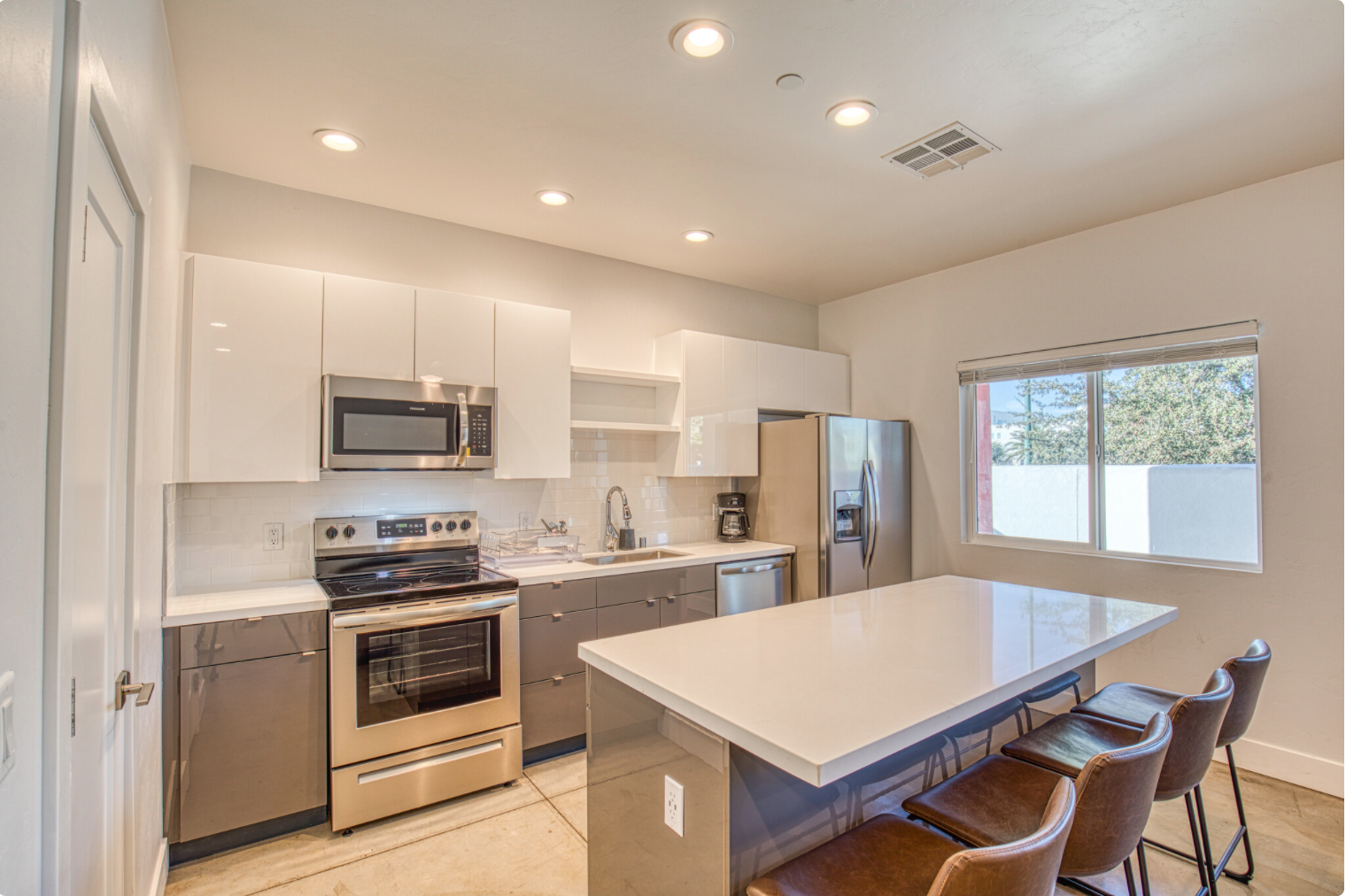 With Tripalink, you can have your own spacious bedroom as well as enjoy beautiful, contemporary communal living spaces. The house offers incredible amenities for students as well as affordability you won't find elsewhere. Tripalink's rates in Tucson are $899 per person, with all utilities included. This means no extra wifi, water, or electricity bills, plus Tripalink offers a security system and property maintenance services.
Overall Best Option for Housing Near the University of Arizona: Tripalink
With a close location to the U of A campus and incredible amenities, Tripalink is ideal for students. Co-living offers the best amenities at an affordable price you can't beat when you want your own bedroom plus included amenities and utilities. If you're someone who enjoys more privacy and the feeling of being somewhere cozy and calm, then Tripalink is by far the best option on the list.