With so many options for housing near the University of Washington in Seattle, you may not know where to start your search.
Keeping that in mind, we've put together a list of the most popular UW housing options to help narrow it down for you. Whether you're looking for fully furnished units or a lot of amenities, here are six of the most popular options for off-campus housing near UW!
Nolan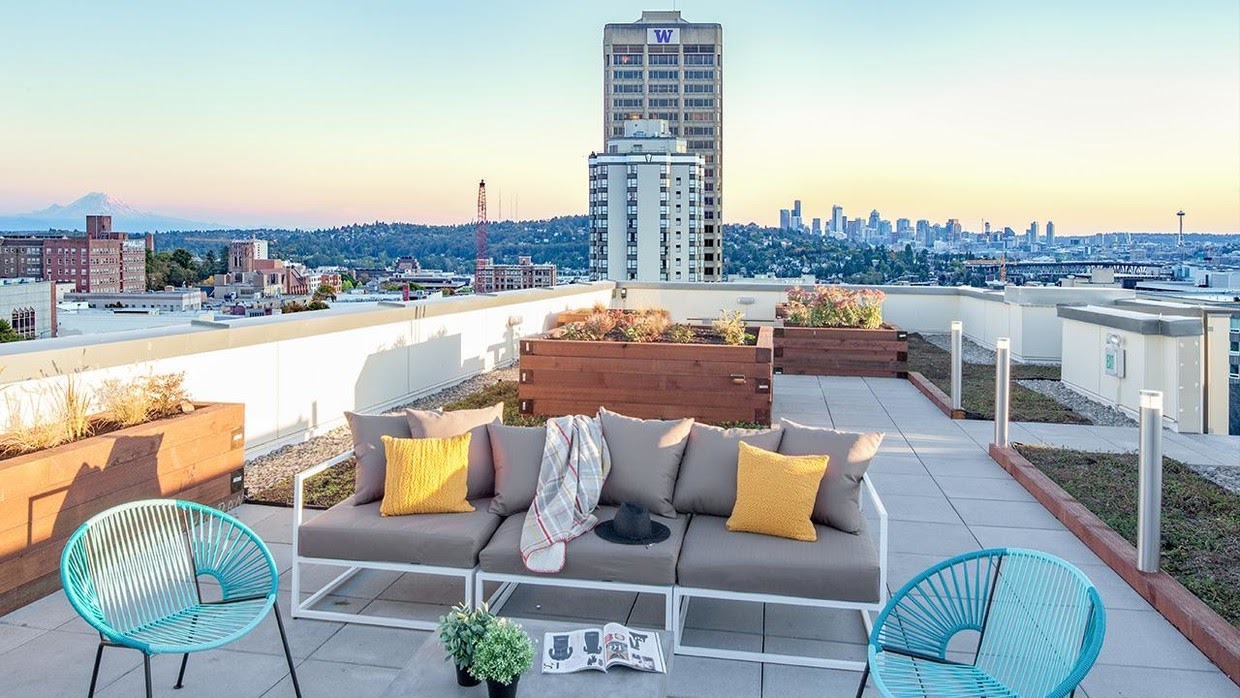 The Nolan is an upscale off-campus housing community located just minutes from the UW campus in Seattle.
Here you'll find two- to five-bedroom apartment units as well as a slew of luxury amenities, including a two-story gym, a rooftop terrace, individual study rooms and an outdoor lounge area with a fire pit.
Students love its convenient location on Brooklyn Avenue in the heart of the U District, close to Target and Trader Joe's. Nolan apartments are surrounded by unique dining and shopping options, making it an exciting place to live while attending the University of Washington.
The M Residences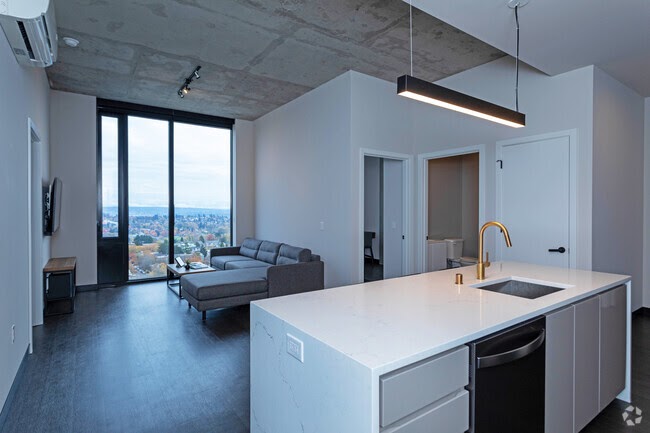 The M Residences is UW's first upscale high-rise for off-campus housing. The floor plans range from studios up to four bedrooms with views of the city of Seattle. For an even more luxurious experience, penthouse and townhome units with private outdoor patios are also available.
Located just a block from the new light rail station and a short walk from the UW campus, students love this UW housing complex's convenient location.
They also love The M's long list of amenities, which includes a gym, yoga studio, study lounge, indoor basketball court, outdoor park, underground parking and a doorman.
Nora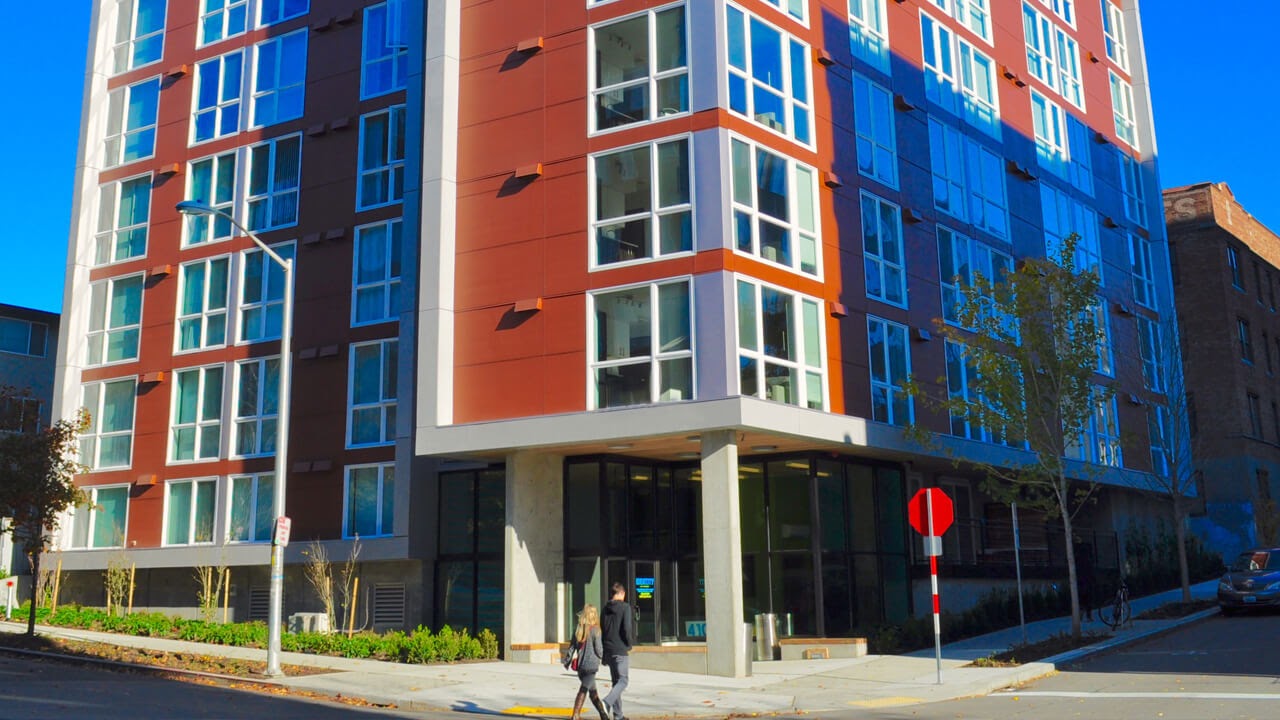 The Nora is a luxury student housing community located near the UW campus. The apartment complex has a beautiful rooftop deck with an outdoor gas pit, perfect for spending the day with friends.
The apartment units have plenty of natural light coming in from their floor-to-ceiling windows. Apartments also come fully furnished, so students don't have to worry about a stressful move-in day.
Hub U District Seattle
The Hub U District Seattle offers fully furnished apartments with private bedrooms and bathrooms available. The apartments come with a flat panel TV, designer interior finishes and walk-in closets. Everything from studios to four-bedroom apartments are available.
UW students love that the apartments sit only half a mile from campus. They also appreciate how easy it is to stay active with the 24-hour gym and yoga and cycling studios located on-site.
Tripalink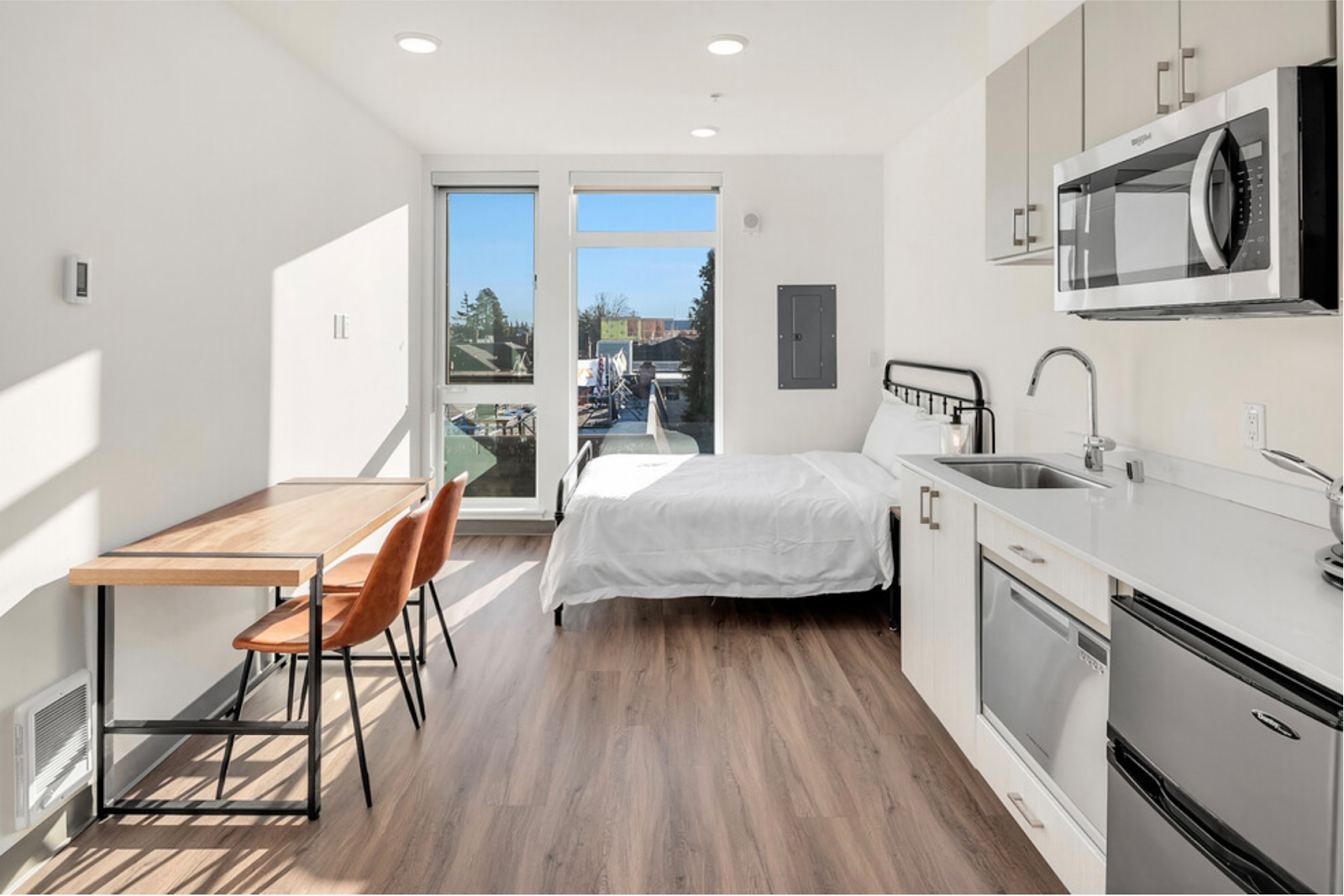 Tripalink is by far the superior option for University of Washington students looking for off-campus housing for its affordability and comfort.
Tripalink is a residential brand for younger generations with various housing options including co-living apartments and traditional apartments. There are large homes with up to 9 bedrooms available, as well as apartments with studio options. Here students can get a private bedroom in an apartment shared with roommates. The company can also help match students with like-minded roommates to ensure the best co-living situation possible.
It's also more affordable than other options in the area. Tripalink offers private bedrooms in one of their properties for around $1,000 per month.
For that same price, you can only get a shared bathroom in other apartment complexes near UW. With Tripalink, you save money without compromising on quality. That is huge!
Some people opt for the dorms, while others choose to find off-campus housing for more space and freedom. Finding an off-campus apartment near UW is not always as easy as it seems but through the popular list of options we just gave you, you can find the place of your dreams.