There's no better feeling than waking up to a snowy Sunday morning knowing that Christmas is just around the corner. And nothing quite completes a holiday weekend like baking delicious Christmas recipes!
I'm here to tell you it's time to host your very own bake-a-thon. Take a field trip to the market, grab the necessary ingredients and put on your coziest fuzzy socks. Now dig into your favorite Christmas baking recipe.
Here are five perfect Christmas baking recipes for you and your friends to enjoy this holiday season.
The Best Christmas Baking Recipes: Gingerbread Cookies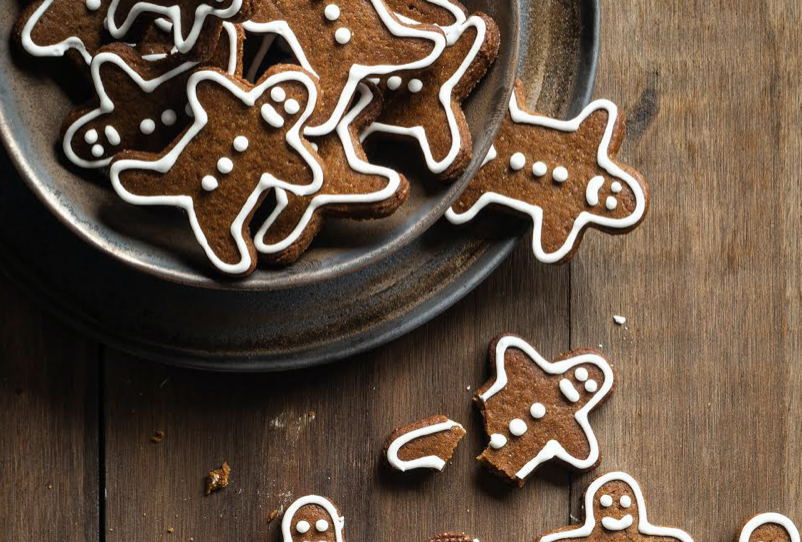 Nothing quite says it's Christmas time like gingerbread cookies, the quintessential holiday treat! It's one of the most popular holiday baking recipes for a reason; they're just SO good. This recipe will produce soft, fluffy cookies that everybody will love. Let's dig in.
Yields: 25 cookies
Prep Time: 2 - 3 hours
Total Time: 3 hours
Source: Delish
Ingredients:
3/4 c. (1 1/2 sticks) butter, softened
3/4 c. packed brown sugar
2/3 c. molasses
1 large egg
1 tsp. pure vanilla extract
3 1/4 c. all-purpose flour
1 tbsp. ground ginger
1 tsp. baking soda
1 tsp. ground cinnamon
1/2 tsp. ground cloves
1/4 tsp. ground nutmeg
1/2 tsp. kosher salt
2" piece fresh ginger, grated (optional)
Zest of 1 orange (optional)
1/2 tsp. finely ground black pepper (optional)
Icing, for decorating
Sprinkles, for decorating
Directions:
Step 1: In a large bowl using a hand mixer, beat softened butter, brown sugar and molasses for about 2 minutes, until fluffy. Add egg and vanilla, and beat until combined.
Step 2: In a medium bowl, whisk flour, spices, baking soda and salt until combined. With the mixer on low, gradually add dry ingredients to wet ingredients, as well as the optional fresh ginger, orange zest and black pepper. Do this until the dough just comes together. Do not overmix!
Step 3: Divide dough in half to create two discs. Wrap each in plastic wrap and chill until firm, about 2 to 3 hours.
Step 4: Preheat oven to 350° and line two large baking sheets with parchment paper. Place one disc of dough on a lightly floured surface and roll until 1/4" thick. Cut out gingerbread men with a 3" wide cutter and transfer to baking sheets.
Step 5: Bake until slightly puffed and set, about 9 to 10 minutes. Let cool on baking sheets for 5 minutes before transferring to a cooling rack to cool completely. Repeat with the remaining disc of dough.
Step 6: Decorate with icing and sprinkles.
Peppermint Bark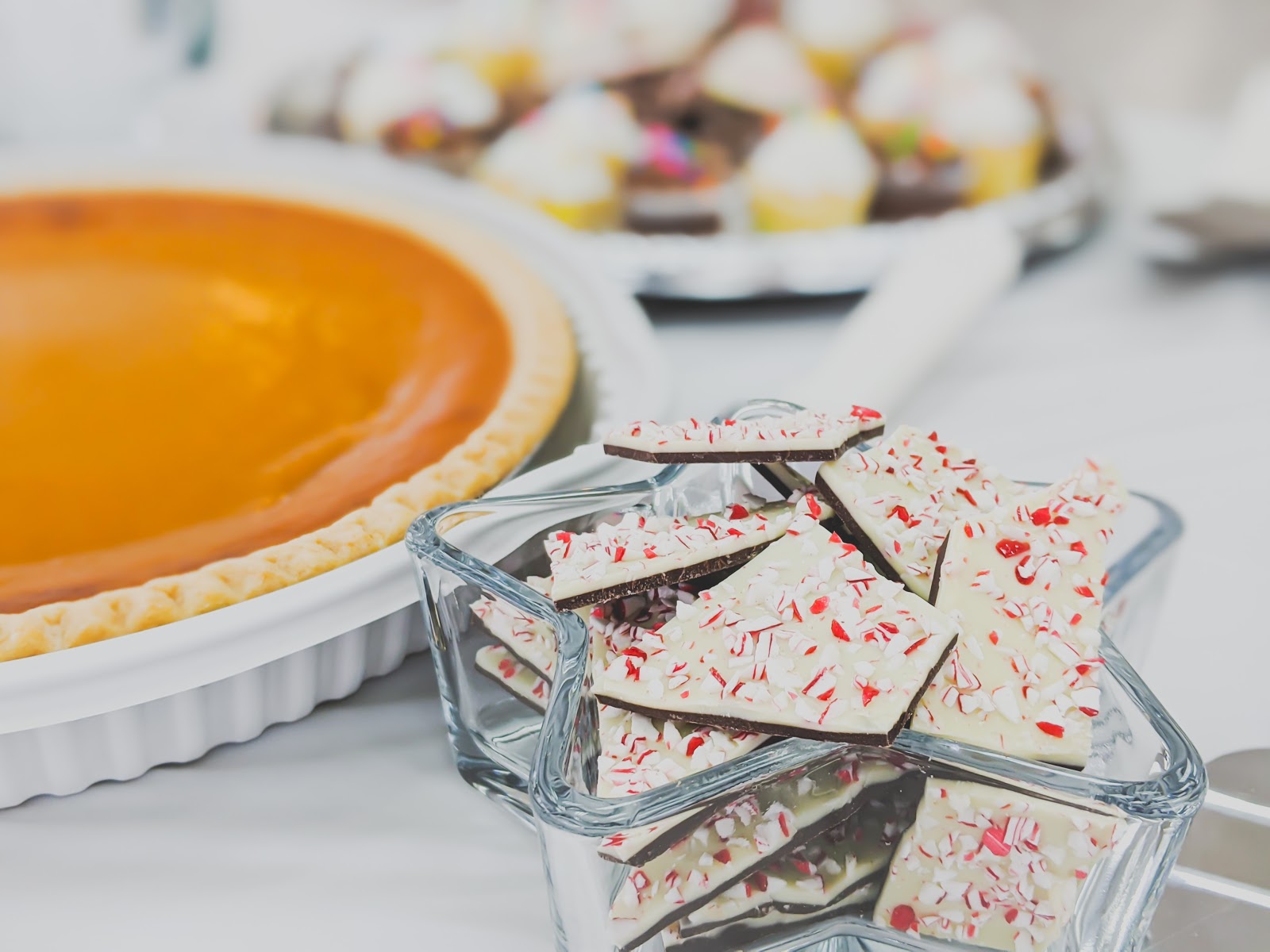 Peppermint bark is another easy yet addicting Christmas treat. With just a few ingredients, peppermint bark is a perfect dessert to bring to a friend's house or potluck. The mixture of chocolate and peppermint flavored candy is sure to please.
Yields: 15 servings
Prep time: 30 minutes
Total time: 1 hour 30 minutes
Source: Tasty
Ingredients:
25 mini candy canes
4 c. chocolate chips (melted)
½ tsp. peppermint extract
3 c. white chocolate chips (melted)
Directions:
Step 1: Place candy canes in a zip top bag. Use a rolling pin to crush them into small chunks. Transfer to a medium bowl.
Step 2: In a separate medium bowl, stir the peppermint extract into the melted chocolate chips. Pour onto a parchment paper-lined baking sheet and spread evenly with a spatula. Freeze for 5 minutes.
Step 3: Take the pan out of the freezer. Pour the melted white chocolate over the cooled chocolate, spreading evenly with a spatula.
Step 4: Sprinkle the crushed candy canes over the white chocolate. Freeze for at least 1 hour.
Step 5: Remove the bark from the freezer and break into pieces.
Three-Ingredient Christmas Cake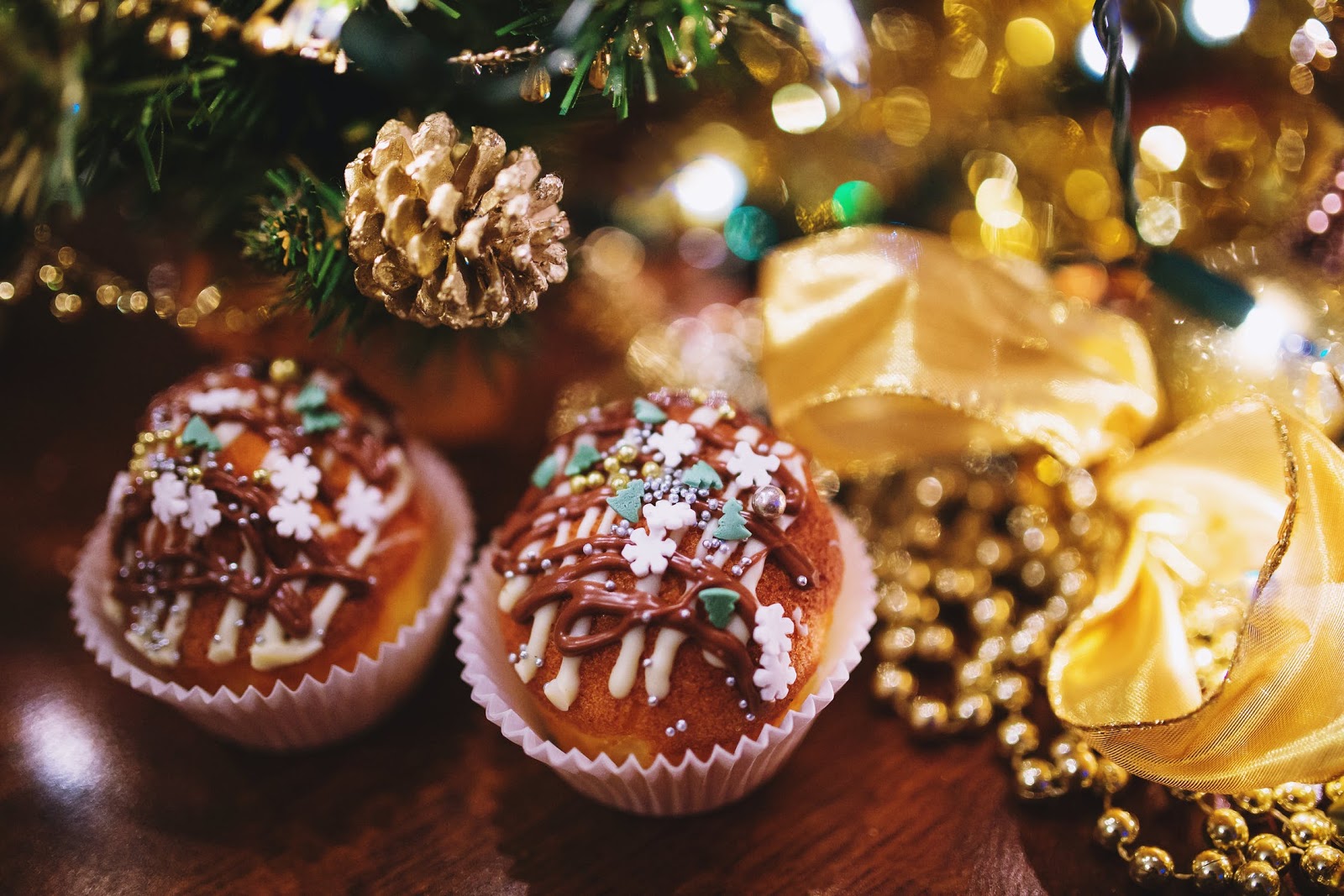 This easy three-ingredient Christmas cake is sure to stun your friends and family at a dinner party and it's super easy to make. It's a tangy, coffee-infused fruit cake that requires overnight chilling, so plan accordingly!
Yields: 16 servings
Prep Time: 5 minutes
Total Time: 1 day 1 hour 5 minutes
Source: Bake Play Smile
Ingredients:
6 c. dried mixed fruit
2 1/2 c. iced coffee
2 c. self-raising flour
Directions:
Step 1: Place the mixed dried fruit in a large bowl. Add the iced coffee and mix well. Cover with plastic wrap and place into the fridge overnight.
Step 2: Preheat the oven to 320°. Grease and line a 9-inch cake pan with baking paper. Set aside.
Step 3: Stir the self-raising flour through the fruit mixture and pour into the prepared pan.
Step 4: Bake for about 1 hour or until the cake feels firm in the middle and a skewer inserted comes out with a few moist crumbs on it.
Eggnog Cookies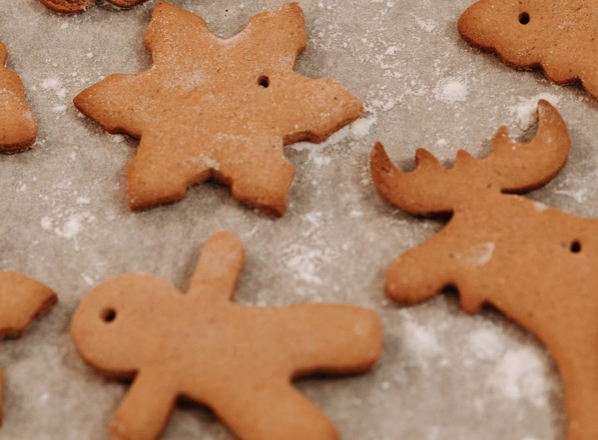 Eggnog is a holiday staple. What if you could make it into a soft and chewy cookie? These sweet treats flavored with nutmeg, cinnamon, and sugar. These cookies are the perfect treat to pair with a holiday movie marathon at home.
Yield: 24 cookies
Prep time: 10 minutes
Total Time: 25 minutes
Source: Lil Luna
Ingredients:
3/4 c. butter (softened)
1 1/4 c. sugar
2 eggs
2 tsp. vanilla
1 1/2 c. Horizon Organic Eggnog
2 1/2 c. flour
1 tsp. baking powder
1 tsp. nutmeg
1 tsp. cinnamon
Directions:
Step 1: Cream together butter and sugar until fluffy.
Step 2: Add eggs and vanilla. Mix well.
Step 3: Add eggnog, and mix until well combined.
Step 4: In a separate bowl combine flour, baking powder, nutmeg and cinnamon. Mix.
Step 5: Add flour mixture to butter mixture, and mix until well combined.
Step 6: Using a cookie scoop, drop batter onto parchment lined baking sheets.
Step 7: Bake at 350° for 12 to 15 minutes. Let cool.
Step 8: Make glaze by mixing powdered sugar and eggnog. Drizzle over cookies
Christmas Fudge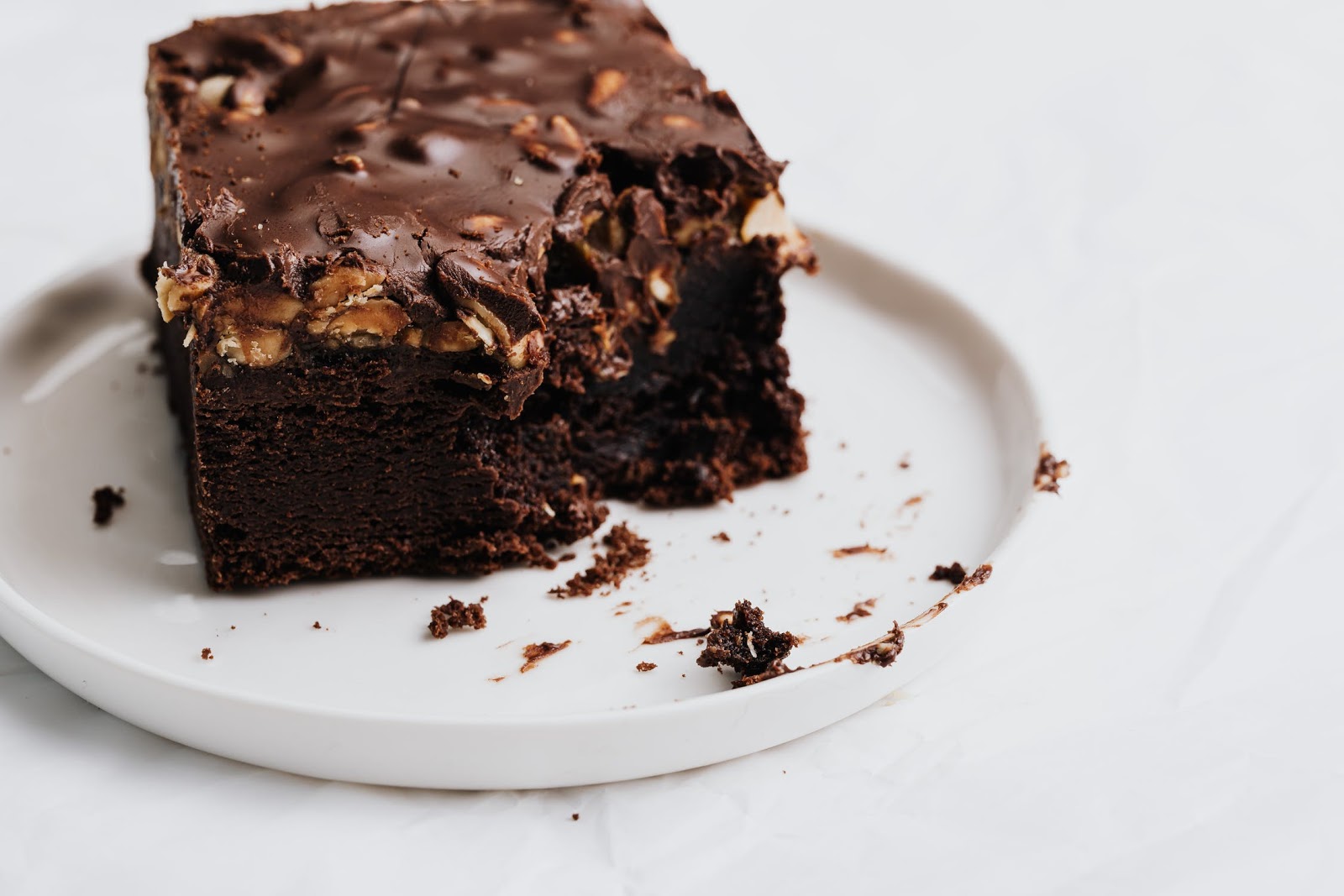 Here's the perfect Christmas baking recipe for chocolate lovers! This Christmas fudge recipe is as chocolatey as it gets, with little to no actual cooking time required. Top it with sprinkles or peppermint oreos and enjoy a square of sticky yet perfectly chilled fudge with eggnog or hot chocolate.
Yields: 12 servings
Prep time: 10 minutes
Total time: 2 hours 20 minutes
Source: Delish
Ingredients:
Cooking spray
2 3/4 c. chocolate chips
1 (14-oz.) can sweetened condensed milk
2 tbsp. heavy cream
4 tbsp. butter
1 tsp. pure vanilla extract
1/4 tsp. kosher salt
3 tbsp. Christmas sprinkles
Directions:
Step 1: Line an 8-by-8-inch baking pan with parchment paper and grease with cooking spray. In a medium saucepan over medium heat, melt chocolate, condensed milk, butter, cream, vanilla and salt together. Stir until smooth then pour into the prepared pan.
Step 2: Top with sprinkles and refrigerate until set, about 2 hours. Cut into squares to serve!
Conclusion
There you have it: Five delicious Christmas baking recipes that you and your friends will love to make.
Baking holiday recipes is also a great way to bond with your roommates. Did you know that Tripalink's co-living apartments come with fully equipped, high quality kitchens? This makes it super easy and fun to host a baking marathon with your roommates.
Tripalink's properties also come with spacious living rooms that are ideal for hosting a gift exchange and enjoying all the yummy treats you bake. Their apartments are a safe, comfortable place to spend the holidays surrounded by your loved ones.
Enjoy your bake-a-thon!