If you want it, Irvine, California is sure to have it. Breathtaking natural spaces? Check. A safe, robust, and diverse residential and business community? Absolutely.
Savory cuisines to satisfy even the daintiest of local and international palates? HECK YEAH! I mean, who doesn't love food? Most people don't attend a particular college or university based on an area's culinary merits alone.
But those culinary merits can certainly enhance the college experience and make it even more unforgettably fun. Students and professionals living on, in UCI dorms or near the University of California Irvine have no shortage of eateries to the tastebuds swoon. Whether for breakfast, a midday meal, dinner or just a passing treat, there's a multitude of diverse restaurant options near UC Irvine to keep you satisfied.
The best restaurants near UCI offer a wide variety of styles and atmospheres to meet any eating fancy. Let's take a look at some of the best places to eat in Irvine whether you're in the mood for casual food, fine dining or a quick and well deserved treat. From irresistible street foods to sumptuous elevated specialty, dishes, these restaurants offer some of the best breakfast, brunch, lunch, and dinner options near UCI. And there will be no shortage of drinks for you socialites!
Fine & Fancy
Wining and dining in your Sunday best can be a tasteful way to spend your evenings. Music, art, pleasant company and food can make an unbeatable combination any day of the week. Even if you don't want to get too dressed, there and plenty of places you can hang out with friends or coworkers to enjoy a classy meal.
Take a look at some of the most well respected and elevated culinary establishments in the Irvine area. These restaurants offer world class food and drinks as well as a variety of relaxing atmospheres to enjoy.
Bistango
19100 Von Karman Ave, Irvine, CA 92612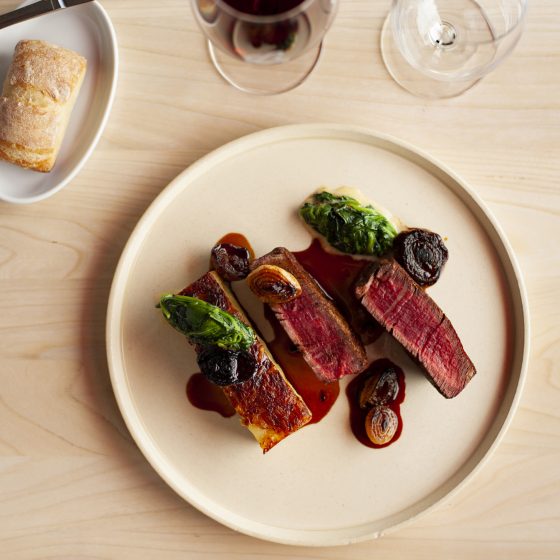 If you're looking a restaurant where you can Wine and Dine Artfully, look no further than Bistango. Located in Irvine's illustrious Atrium Building, prepare to enjoy exquisite wine, food, art, and entertainment all in one place. Featuring a tasteful New American fare and an award-winning wine selection of over 400 varieties, Bistango boasts a number of private, semi-private and open dining sections.
Enjoy a brilliant display of modern art while you dine in the Galleria or the Studio, or experience soothing ambience of the Sky or the Patio seating locations.
If those aren't your speed, of course the traditional Main Dining Room is available, which in addition to the Atrium Courtyard, can be rented for large private events.
Bistango's art exhibits revolve seasonally, so you'll have frequent opportunities to enjoy new works. Together with the nightly live entertainment, Bistango is a beautiful place to elegantly eat and relax with your friends after crushing exams or celebrating completion of that major project with your coworkers. And it's only minutes away from UCI! Who knew elevated eating could be so fun?
Fogo de Chão
623 Spectrum Center Dr Suite 623, Irvine, CA 92618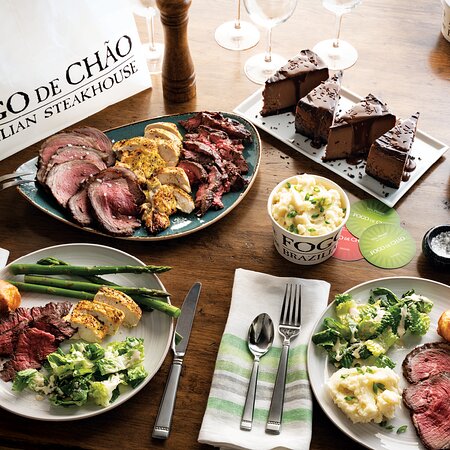 Located just under 7 miles from the UC Irvine campus, Fogo de Chão will eloquently satisfy your craving for Brazilian barbeque. This South American inspired steakhouse invites you to eat, drink and chill to your heart's content. The main dining room features an open kitchen window so your and your friends can watch the expert gaucho chefs create culinary masterpieces on a churrasqueria grill.
Open for brunch on weekends and for lunch and dinner every day of the week, Fogo de Chão can accommodate fine dining beyond just evenings.
In addition to the spectacular food, one of the most appealing offerings at Fogo de Chão is the All Day Happy Hour available on Saturdays and Sundays. Available on the patio and at the Bar Fogo, stop by to enjoy $4 beers, $6 wines from South America and the famous Brazilian Inspired cocktails from just $8. Fogo de Chão is one of the best restaurants in Irvine for a quick drink or long meal.
Javier's
536 Spectrum Center Dr, Irvine, CA 92618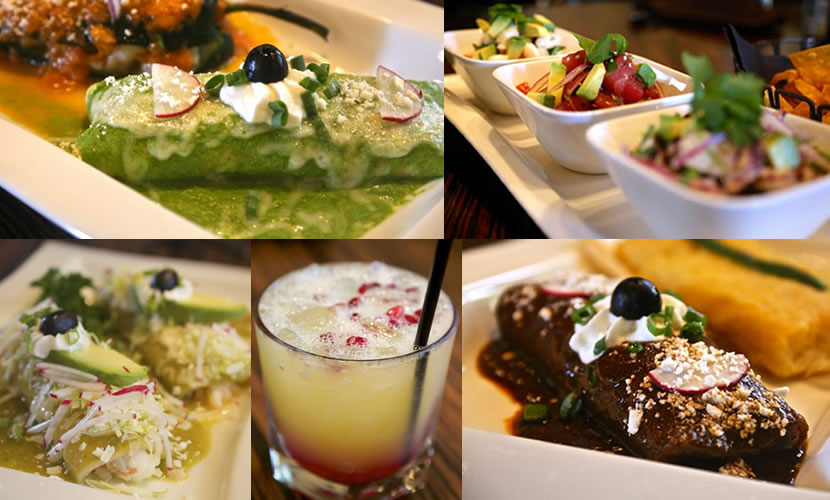 Perhaps you're looking for an elegant dining experience in Irvine influenced by the rich heritage of our neighbors south of the border. If so, Javier's is the answer to your search. Located in Irvine's Spectrum Center, this elevated Mexican style cantina is one of Irvine's best restaurants and is only a few minutes and miles away from the campus.
Javier's promises the fine only the finest quality and most authentically Mexican seafood, pork, beef, chicken, and vegetarian dishes. While partaking in the delectable fare, prepare to try an offering from one of the West Coast's largest selections of world class tequilas.
Javier's, like other local Irvine eateries on this list, presents indoor, outdoor, open, and private dining options to fit your mood and occasion. All food is made fresh to order. Winner of the 2018 Diner's Choice Award and Trip Advisor's Certificate of Excellence, if you decide to eat at Javier's you're certain to not be disappointed. It's one of Irvine's best!
Keeping it Casual
While fine dining may be, well, fine, and all, sometimes you might want to eat somewhere a little more laid back. Fortunately, some of the best food near UC Irvine can be found at restaurants that are fun, quick, and casual.
Breakfast Republic
4213 Campus Dr Suite P166B, Irvine, CA 92612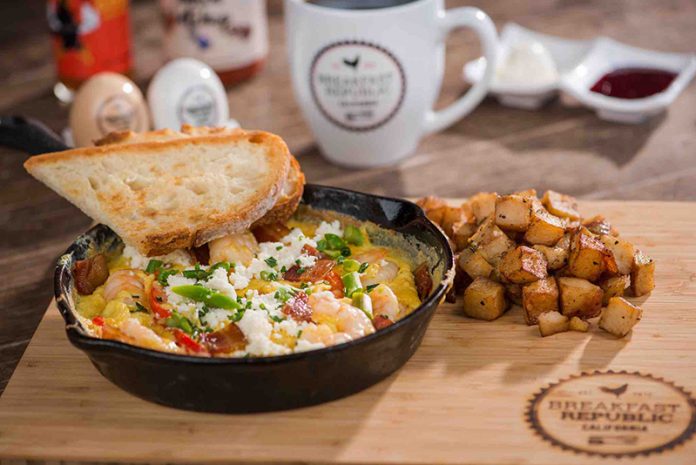 The first specialty restaurant for breaking your fast on this list is none other than Breakfast Republic. You'll never have to worry about appearing too easygoing here. With delectable offerings such as the Mr. Presley French toast, the Jurassic Pork benedict and Oreo Cookie pancakes, the menu is far too delightful to even think of taking seriously. In addition to customary breakfast beverage options, Breakfast Republic also offers cocktails, craft beers and more (like antioxidant shots!!!)!
This Irvine restaurant is a great place to recharge a little after an all-night study session or to step away from the office and grab lunch. While it's open every day of the week, Breakfast Republic's hours of operation are only from 7am to 3pm, so be early! Or at least don't be too late.
Luna Grill
524 Spectrum Center Dr Suite 602, Irvine, CA 92618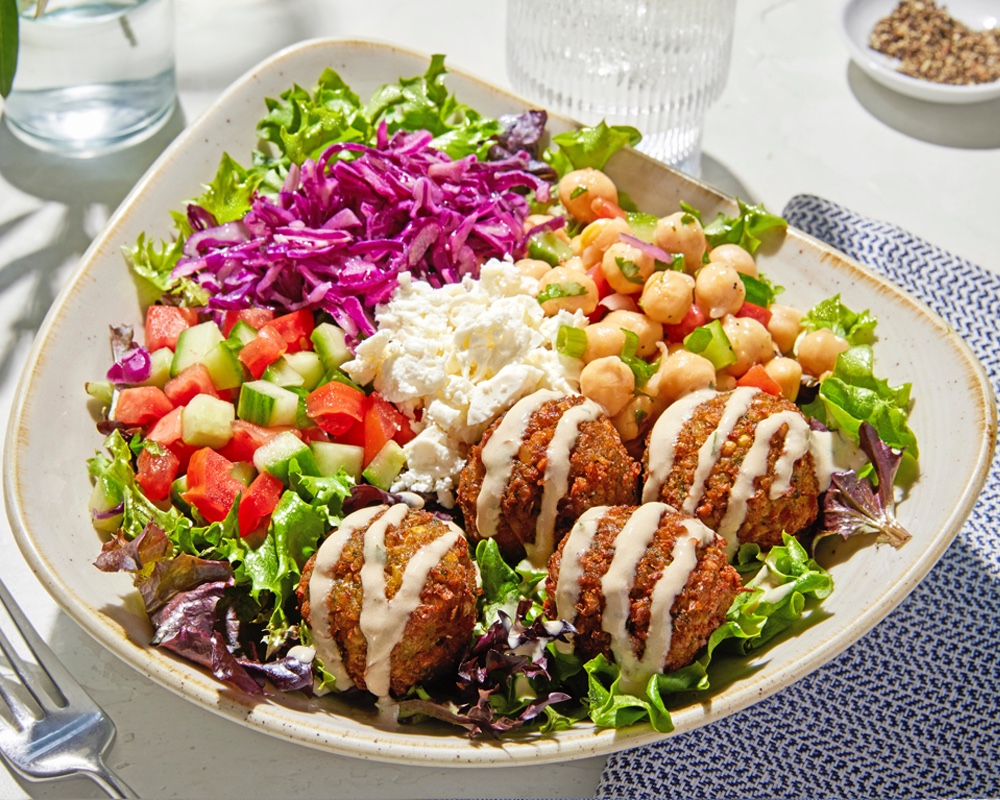 If you're looking a restaurant in Irvine loaded with healthier options, check out Luna Grill. This Mediterranean Kitchen has several food categories tailored to fit balanced and nutritional dietary needs. You can choose caloric limiters of 650, 750 or 1200 calories, as well as filter out any allergens such as nuts, dairy, eggs and more. You can even filter for dishes that adhere to specific diets like Keto, gluten free, vegan and vegetarian!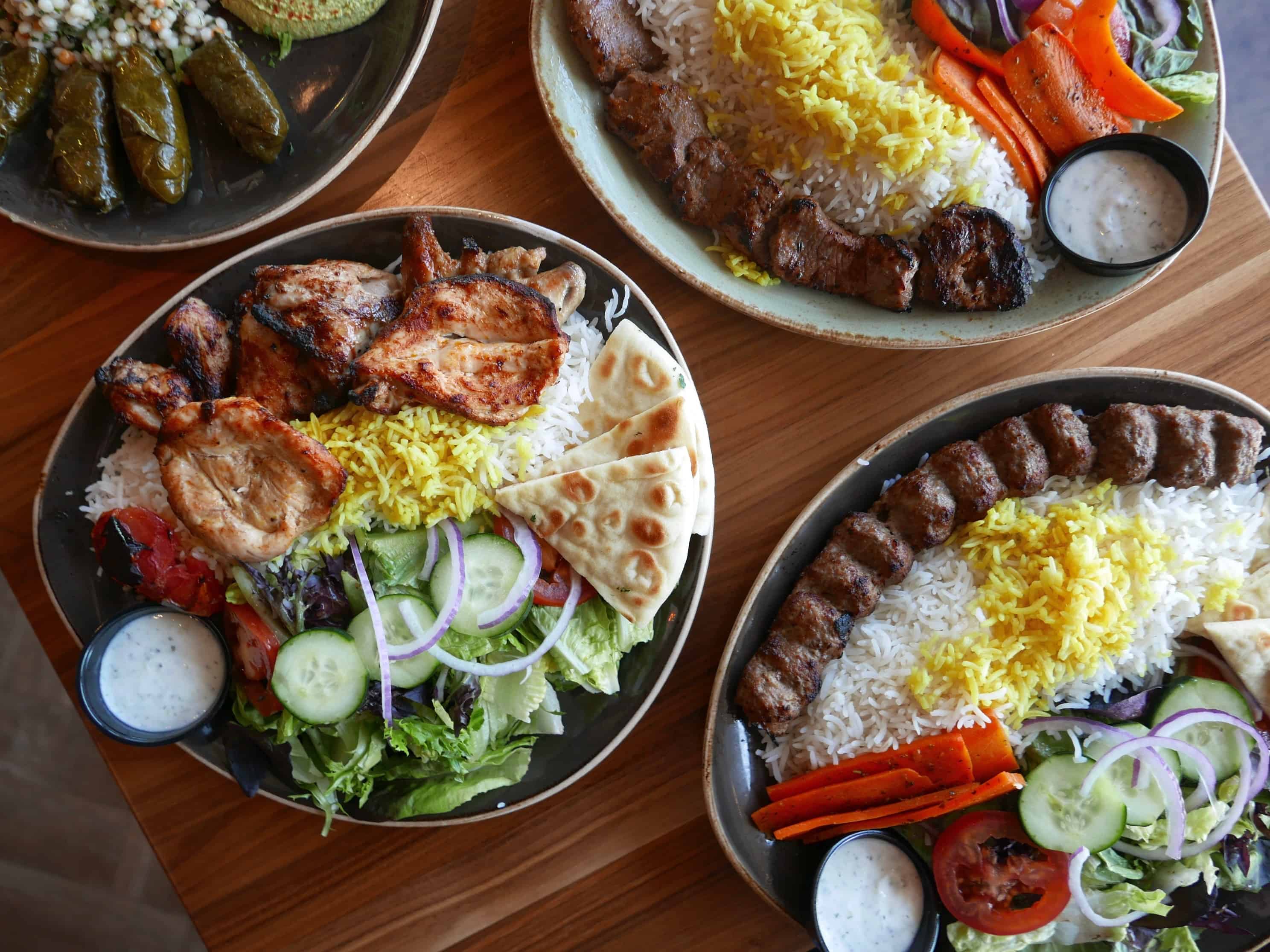 The online menu is truly user friendly and makes it easy to find delicious food that supports wellness goals. Check out the amazing interactive sliders that let you set a range for nutritional content like fat, carbs, protein, and sugar!
Luna's Grill is open from 10:30am until 9pm daily, so you'll have plenty of time to enjoy this Mediterranean cuisine. Located in the Irvine Market Place, it's another restaurant option that's more than comfortably close to UCI. Who knew eating good could feel so great!
Curry Up Now
922 Spectrum Center Dr, Irvine, CA 92618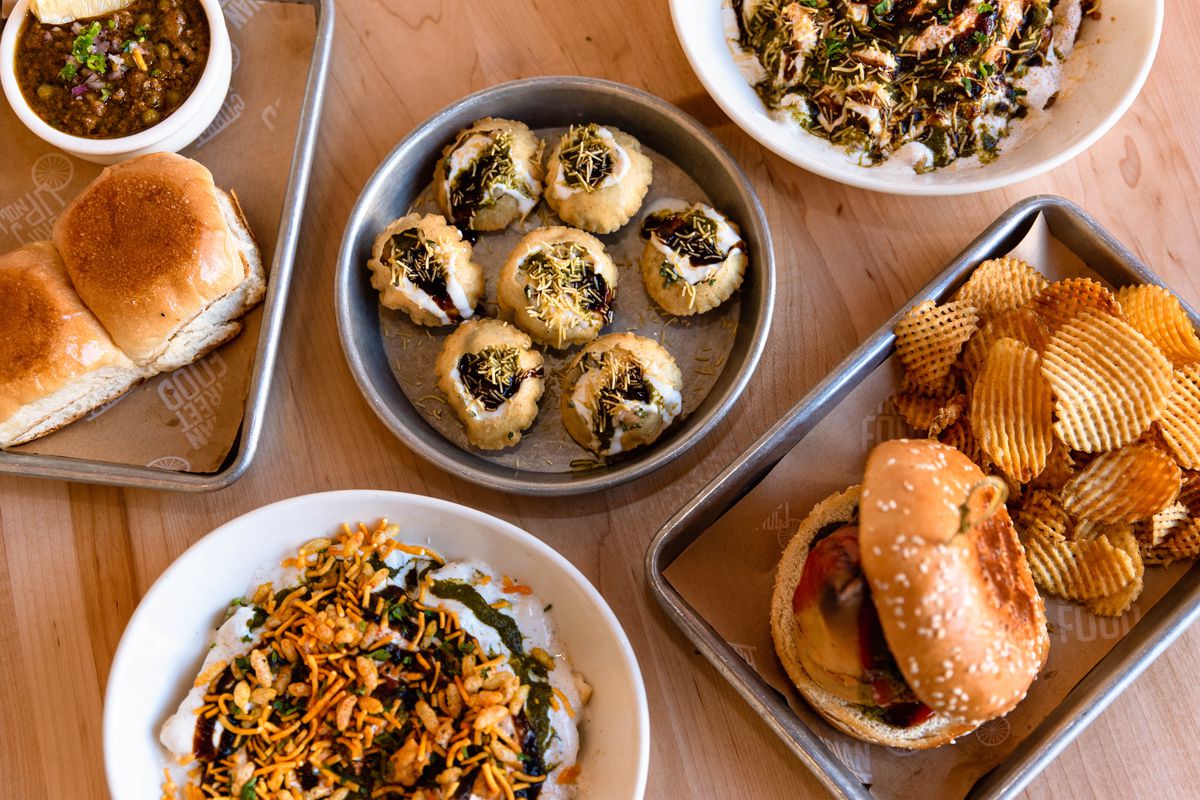 There are several restaurants that would make the claim of having some of the best food near UCI. One of the newer restaurants to enter that picture is Curry Up Now. Opening its first Southern California location in 2020, Curry Up Now brings its multicultural street food menu to the Irvine Spectrum Center.
While the main fare consists of casual Indian cuisine, there is quite a bit of food on the menu inspired Mexican American culture. For example, you'll find a variety of chaat on the menu (street food sold in India), but also tacos and burritos with unmistakable Indian flavors.
Starting in 2009 as a food truck in San Francisco, Curry Up Now initially became renowned for their Mexican styled dishes. That means you can expect the food to be stunningly delicious no matter what you order! And the customer friendly menus make sure you know exactly what you're getting.
As with other restaurants in the Irvine Spectrum Center, it's just under 7 miles from UCI. You won't have to go far to get an authentic taste of India!
Sweet, Maybe Simple
For those times where you're not looking for a savory meal, Irvine has a scrumptious selection of bakeries and dessert shops. Whether you're looking for a post shopping spree treat or just wanting something luscious to eat after a class or meeting, here are a few restaurants that will surely satisfy your sweet tooth.
Honey & Butter Macarons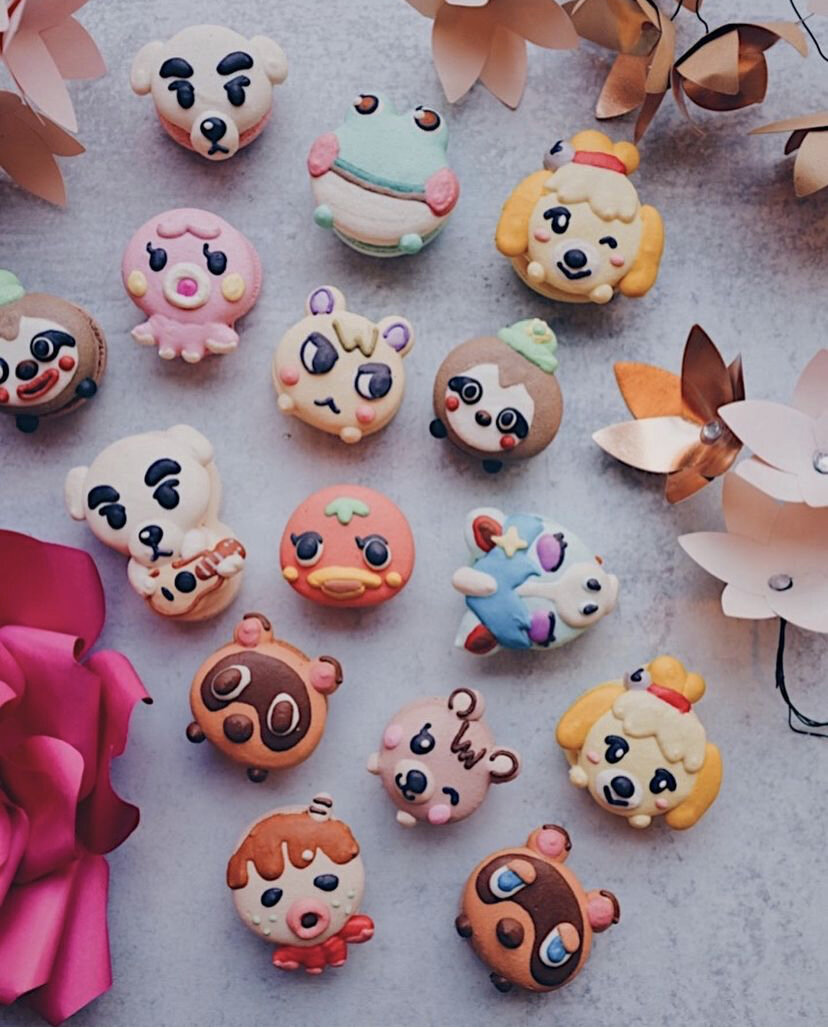 633 Spectrum Center Dr Suite 633, Irvine, CA 92618
Here we have another eatery a short distance from UCI, Honey & Butter Macarons. As with other restaurants on this list, it's stationed in the Irvine Spectrum Center and therefore, conveniently close. For those who may not know, a macaron is a tasty sandwich cookie made with an almond flour base and filled with buttercream, jam, or ganache. Honey & Butter Macarons uses only the freshest premium ingredients to create mouthwatering cookie varieties such as Enchanted Berries, Fruity Pebbles and Oreo macarons.
It's clearly one the best places to eat in Irvine if you're in the mood for a sweet edible, and macaron flavors are rotated weekly. The only day of the week guaranteed to have the full slate of flavors available is Thursday, so don't wait too long if there's a particular one you want to try!
Kokonut Dessert Bar
15435 Jeffrey Rd Unit 105, Irvine, CA 92618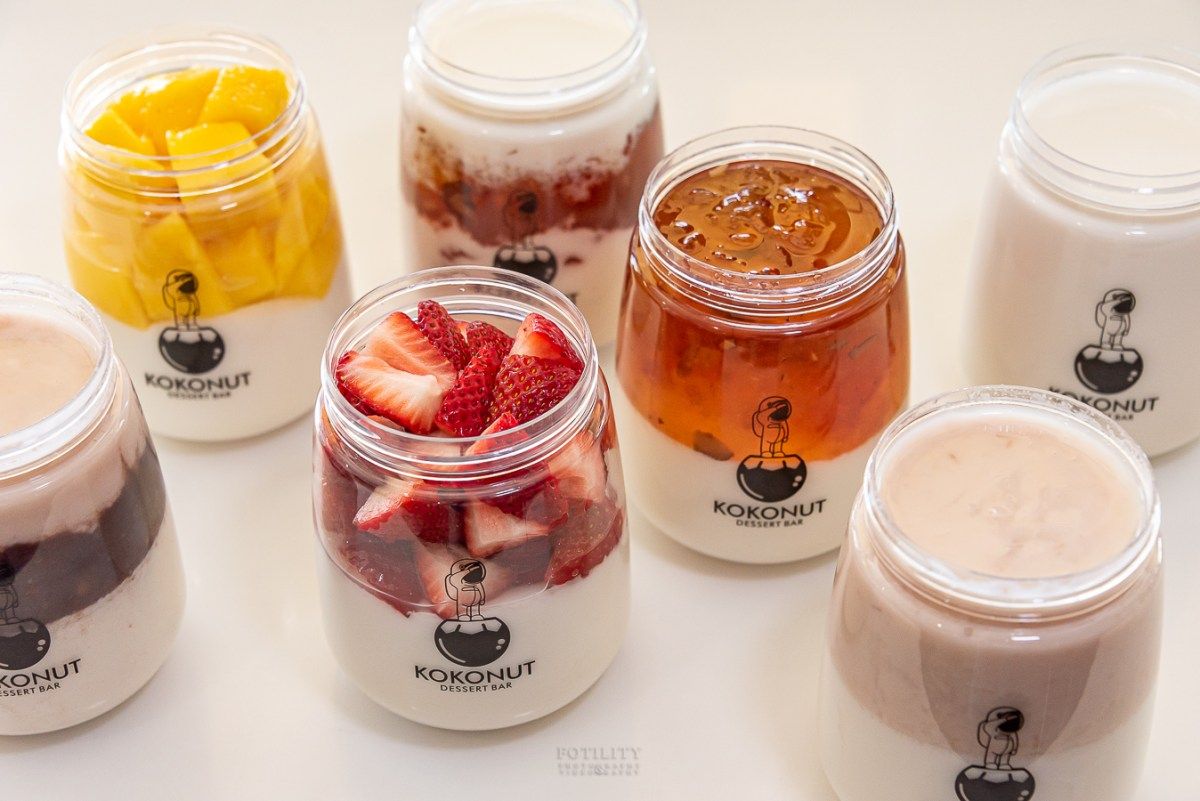 It would almost be unfair to call this Irvine Village Center restaurant a dessert shop. The first sentence on Kokonut Dessert Bar's website is "It's time for a better and healthier dessert." This is promised by the guarantee of using only healthy ingredients and no additives, preservatives, or food colorings. If you're trying to make healthier choices (and love the taste of coconut), give one or all of their coconut puddings a try.
Kokonut Dessert Bar has traditionally flavored puddings like strawberry and mixed fruit, and more exotic flavorings such as honey peach gum and red bean + taro. While this dessert bar is a quick 6 mile drive from UCI, it's located in Duke Bakery, so don't miss it.
Insomnia Cookies
4187 Campus Dr Suite M174, Irvine, CA 92612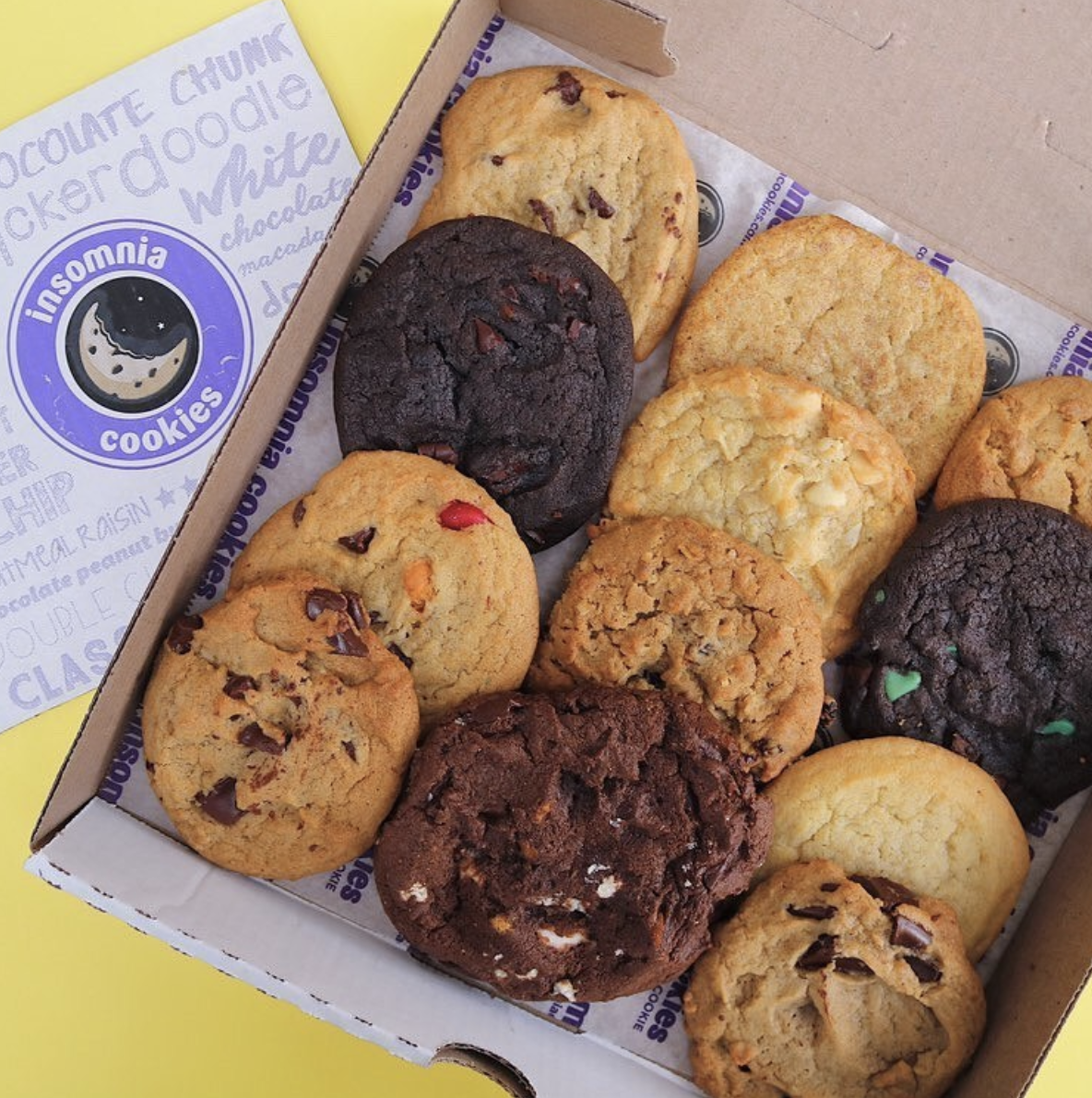 College students and busy professionals don't always get a lot of sleep. It's in these wee sleepless hours that a craving for sweetness can hit hardest. Enter Insomnia Cookies. Located on Irvine Campus Drive, this dessert shop offers DOZENS of cookie, cake, cookie sandwich and ice cream flavors and combinations.
The cookie butter filled deluxe, vegan birthday cake and cookie butter bomb are just a few of their exciting dessert offerings. And they taste even more delicious than they sound!
Insomnia Cookies is one the absolute best places to eat dessert in Irvine.
For all of you night owls, they're open until midnight Sunday through Wednesday and until 1am Thursday through Saturday! And they deliver! The delivery range for Insomnia Cookies is the University of California Irvine, Concordia University Irvine the immediate surrounding areas. What's even better is that though the store may be closed when your craving hits, they still offer warm cookie deliveries until 3am!
Time to Eat!
Well, there you have it. There are some absolutely stunning culinary delights available near the University of California Irvine campus. Not only are all of these restaurants sure to astound your tastebuds, but they're just a small sampling of the epicurean wonders Irvine has to offer. Be sure to check them out if you're a visitor, student, or young professional in the area.
And to Live!
But where you live can be just as important as where you eat. If you're prospective or current UCI student looking for UCI off campus housing, Tripalink can be your ultimate resource. Finding housing in Irvine near UCI can be challenging, but Tripalink provides safe, state of the art, and affordable living spaces that are fully furnished to make your life much easier.
Whether you need an easy commute, a co-living residence, or a roommate matching service, Tripalink has you covered. You'll be close to campus and all of these great restaurants! Choose a Tripalink community in Irvine today!