West LA is a perfect place to call home. It's centrally located near beautiful beaches, world-renowned restaurants, and plenty of outdoor activities available all year round.
Yet choosing a West LA apartment can be difficult — especially if you don't know where to look.
That's why we've put together a lust of the top 10 most popular West LA apartments (in no particular order) to help you with your search. Whether you're a UCLA student looking to move off campus or a young professional starting a new job in the neighborhood, we're sure you'll find the perfect fit among the best West LA apartments for rent.
Vision on Wilshire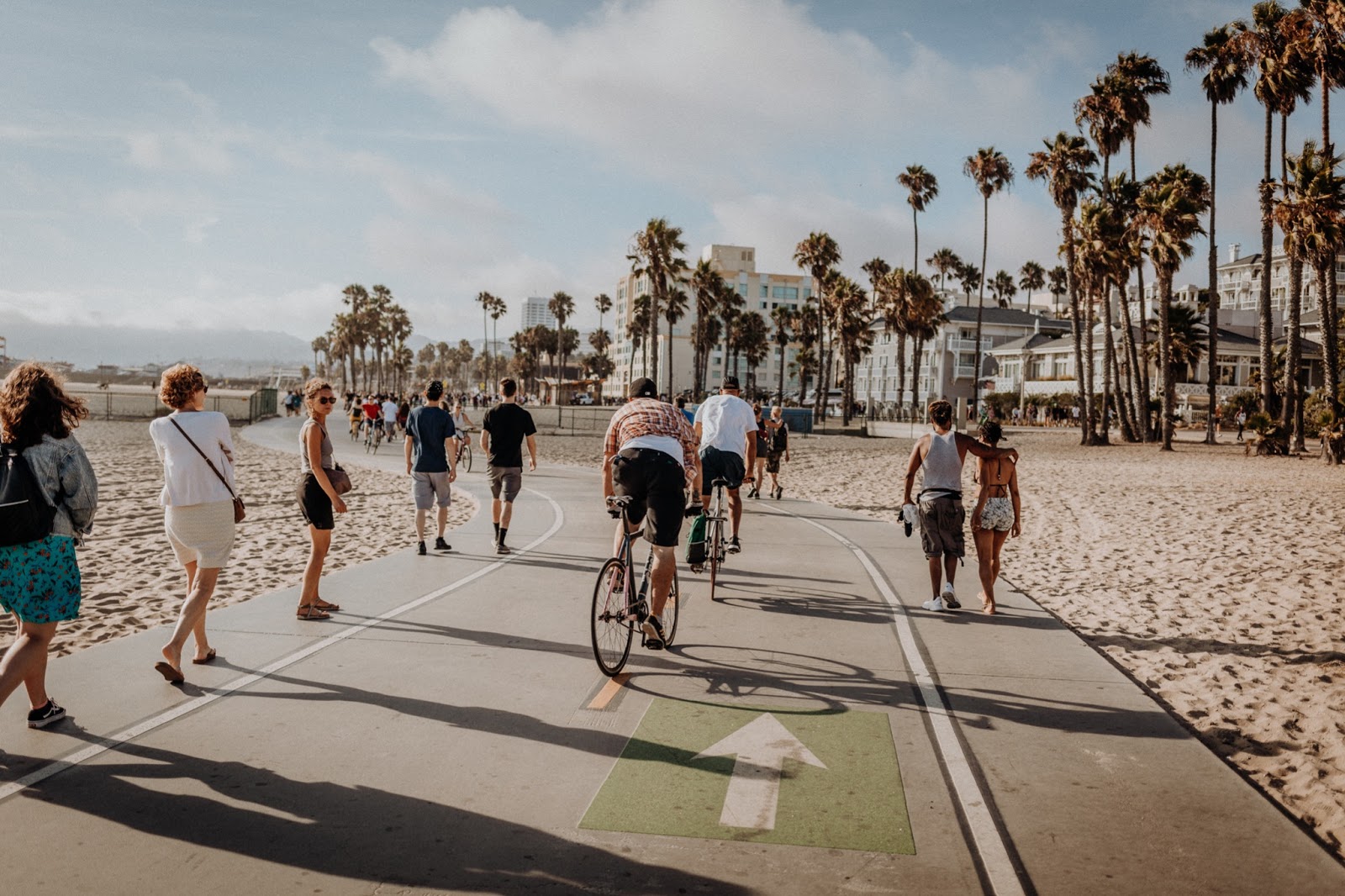 Vision on Wilshire is located on Wilshire Boulevard near West LA's trendiest shopping and dining districts. It's about a 15-minute drive to the UCLA campus.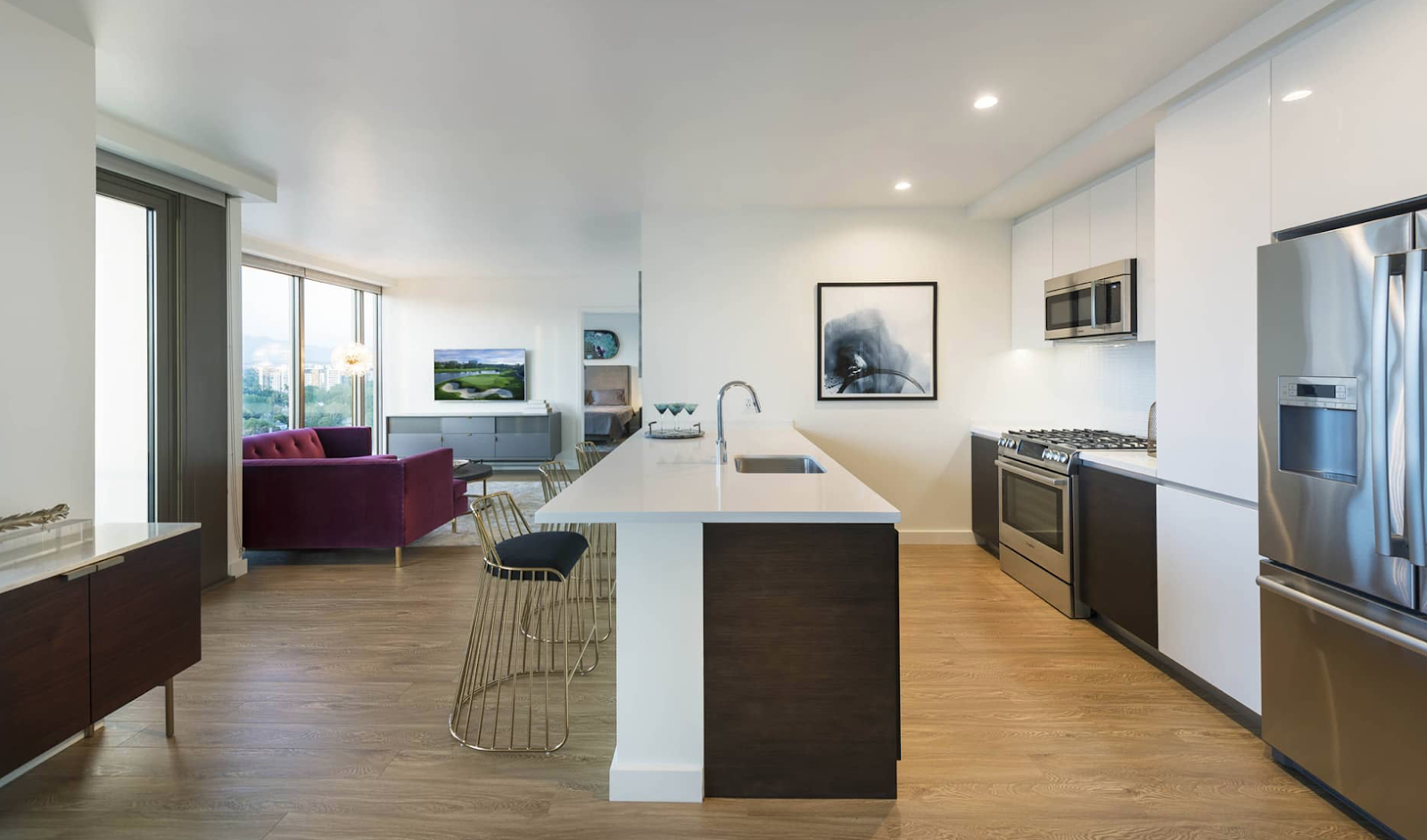 There are studios up to three-bedroom apartments available, many featuring views of Downtown LA. Community amenities include a clubhouse, gym and rooftop swimming pool.
Wilshire Victoria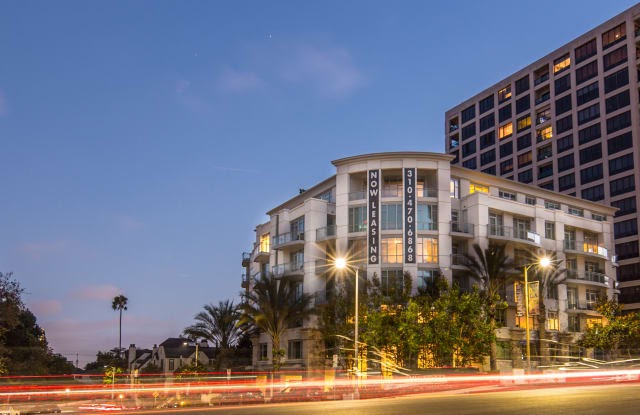 The Wilshire Victoria apartments are located within walking distance to the UCLA campus. The seven-story building offers furnished and unfurnished one- to two-bedroom apartments.
Amenities include high ceilings and balconies in some units. The community itself has a 24-hour front desk concierge service, a rooftop lounge, and WiFi in common areas for working or studying.
430 Kelton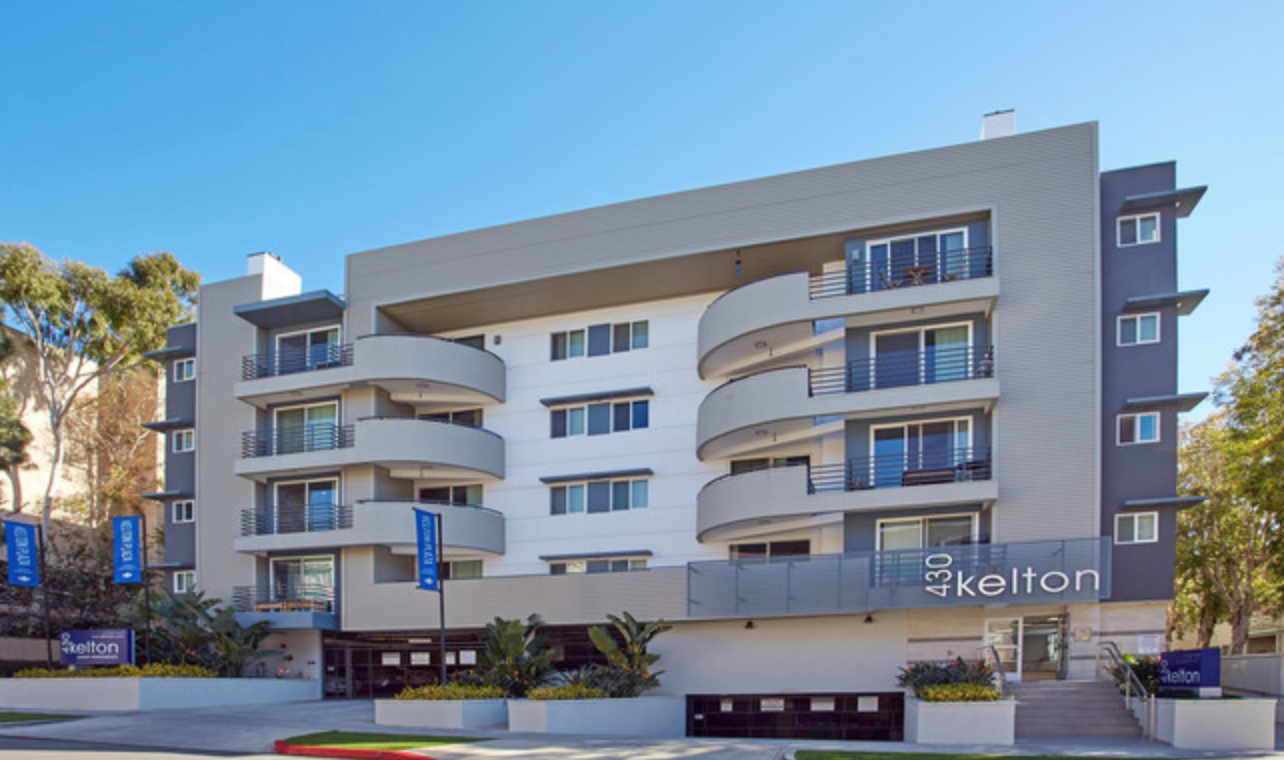 These West LA apartments are just steps from the UCLA campus. The 430 Kelton building is also walking distance to museums, local cafes and farmer's markets. There are one- to two-bedroom units available, and all units come fitted with dishwashers and microwaves.
Other amenities include bike racks, on-site maintenance and airport transportation for residents.
The Palms
The Palms is a West LA apartment complex inspired by the Spanish Mediterranean and only a 10-minute drive from the UCLA campus.
There are one- and two-bedroom units available featuring patios or balconies, dishwashers and microwaves. Other amenities include a laundry facility on site, ping pong tables and a swimming pool. Short-term leases are also available for additional flexibility.
Ariel Court
Located right next to the UCLA campus, these West LA apartments for rent are popular with university students and staff. Ariel Court offers spacious studios and one-bedroom apartments at the very entrance of UCLA.
Amenities include a swimming pool, gym and a laundry facility on site. It's an ideal option for students who prefer to live alone.
Linea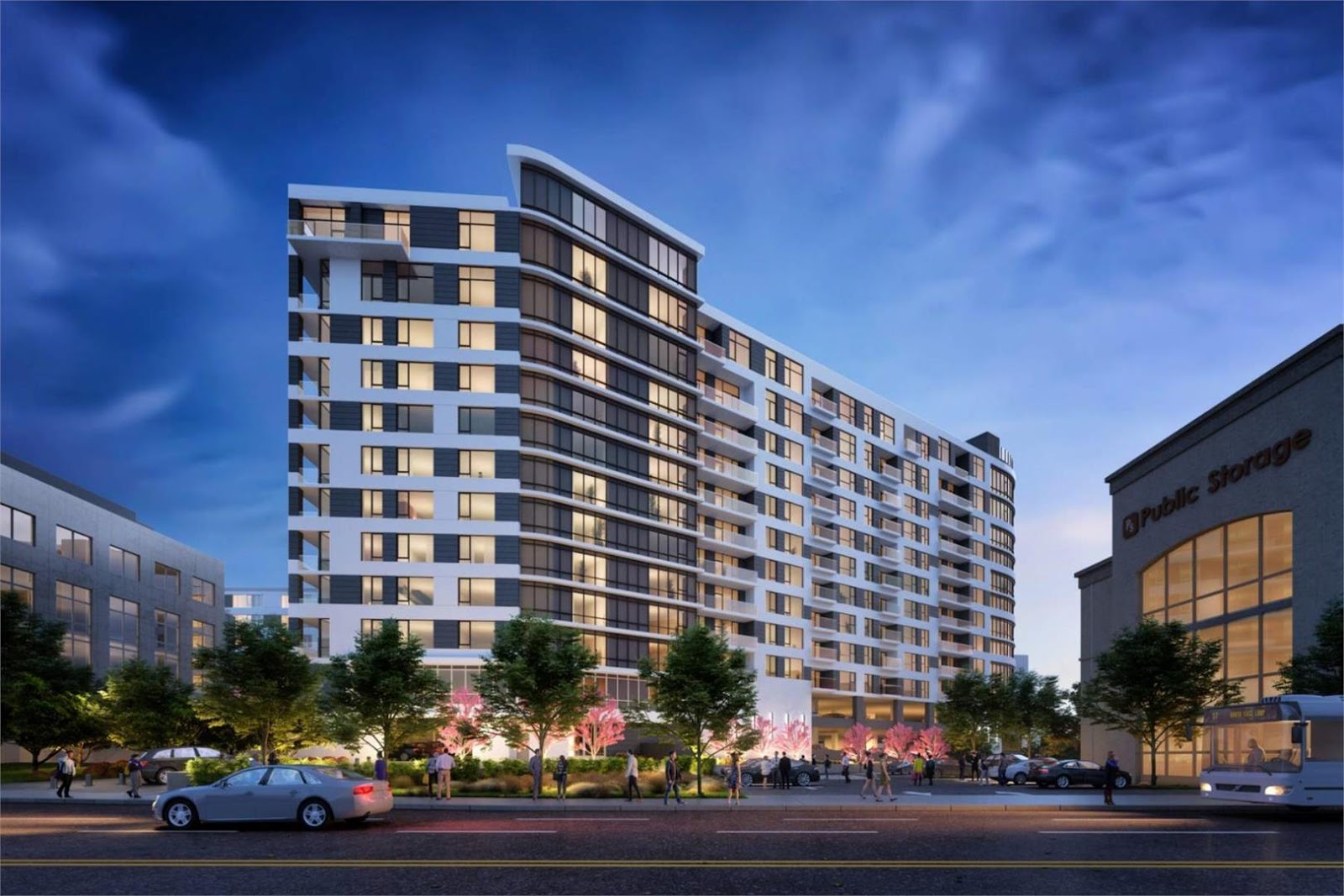 Linea is a new apartment community on Sepulveda Boulevard, just steps from the Expo Line that connects downtown LA to Santa Monica. The West LA apartments are also just a 10-minute drive from the UCLA campus, making it a good fit for students with cars.
Linea offers sophisticated apartments with expansive windows and private balconies featuring views of the Pacific Ocean and downtown LA. These popular West LA apartments come with hotel-inspired amenities like a rooftop pool, fitness center and chic resident lounges.
Studios up to two-bedroom units are available.
Zoe Lofts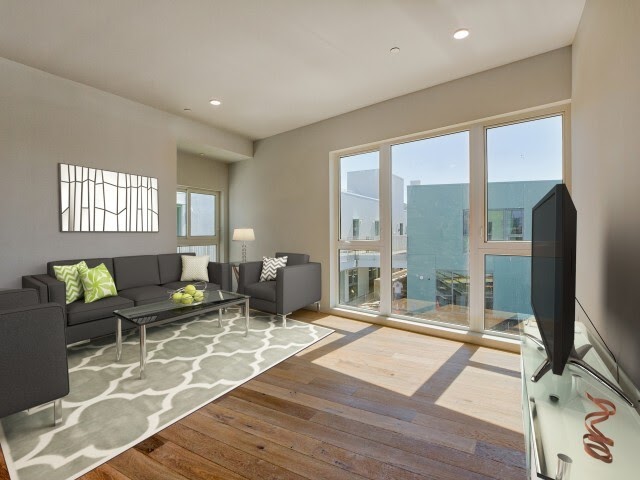 Located under 15 minutes from UCLA by car, Zoe Lofts offers studio and one-bedroom apartments with plenty of modern amenities. The apartments come with a keyless entry system, balconies and black-out shades in the bedroom.
The popular West LA apartments are in a prime location on West Adams Boulevard near parks, shops and restaurants. Community amenities include on-site maintenance, gated underground parking and a swimming pool.
ARQ
ARQ is a 31-story luxury apartment building in the Cumulus District. It's ideal for young professionals who want to live near Culver City's design scene and Baldwin Hills' hiking trails, both of which are walking distance to the building.
The community offers beautifully designed West LA apartments for rent. The long list of amenities matches the high-end ambiance, including a gym, junior Olympic-sized pool, and sky lounge and bar.
The Crescent
The Crescent is another popular option for West LA apartments. The community is located a 15-minute drive from the UCLA campus, and close to Trader Joe's, Starbucks and SoulCycle.
One- to two-bedroom units are available with upgraded kitchens and nice appliances. What makes these popular West LA apartments so appealing is the extravagant amenity deck, which features a saltwater pool, fire pit and barbecue lounges.
Tripalink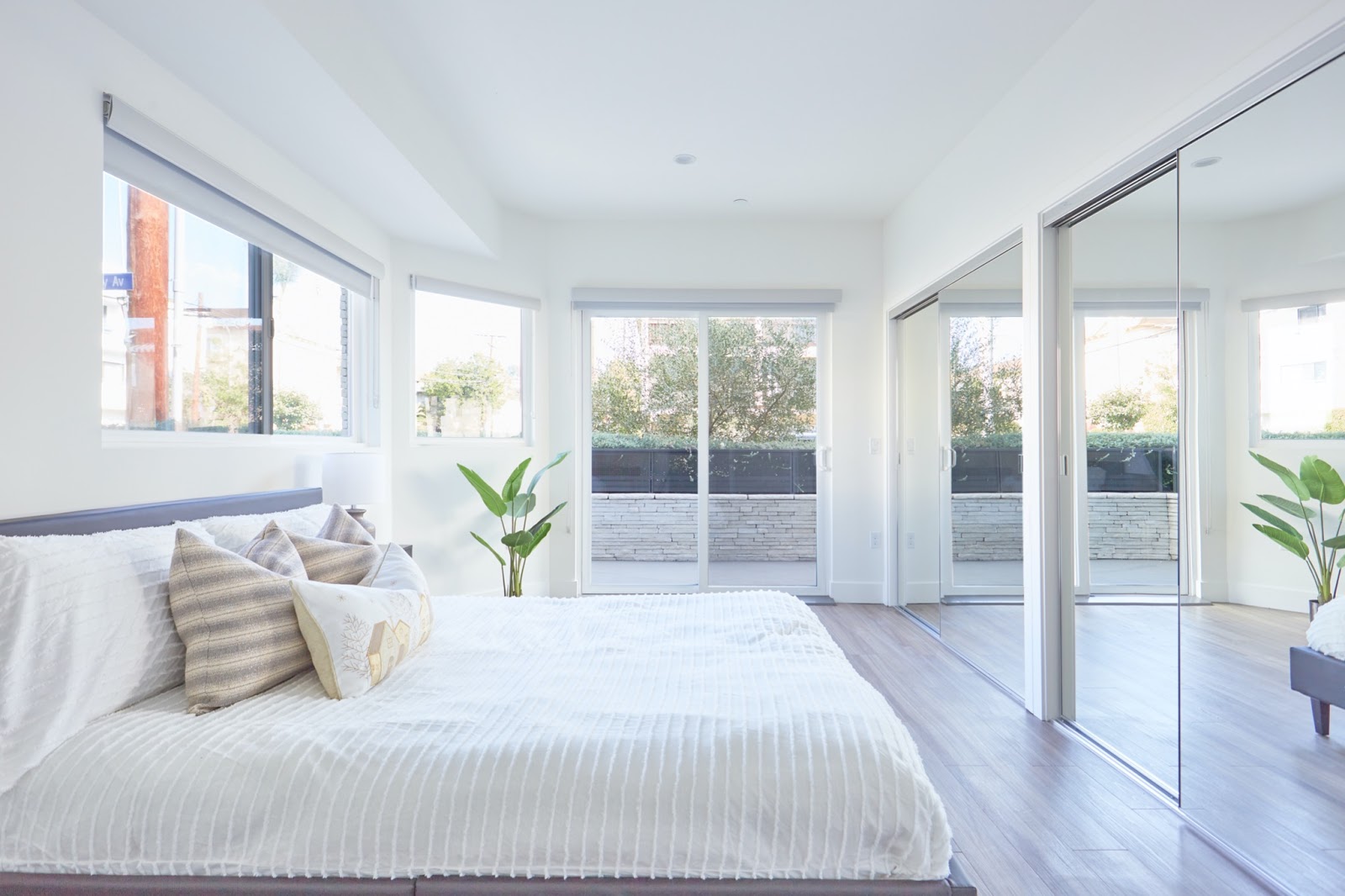 Tripalink is a coliving community that offers the best West LA apartments for students and young professionals. The average prices for their West LA apartments are anywhere from $998 - $1400 depending on the floor plan you choose; this rent price is significantly cheaper than other options in the area that range anywhere from $2100 - $2800 for a studio or one bedroom.
Tripalink's apartments are located in prime locations across West LA, near all the best restaurants, shopping malls and outdoor activities. Only a short 15 minute drive from the Hollywood sign, an iconic LA destination!
When you live in a co-living apartment, it means that you'll be renting an individual room in an apartment that's fully furnished as opposed to an entire apartment unit. It also means there will be a slew of amenities included in your rent, washer/dryer in the unit, dishwasher, WiFi, weekly cleaning services and utilities. Coliving keeps your rent price affordable without sacrificing on space, privacy, or quality of life. You still get to live in safe West LA neighborhoods without the hefty price tag.
If you're looking for the best bang for your buck in West LA, you can't go wrong with Tripalink's co-living apartments. Ditch the UCLA dorm life and go for what will make you feel most at home with Tripalink.