The University of Pennsylvania is one of the top colleges in the world, and its alumni can easily prove it. Benjamin Franklin founded the Ivy League school in 1751, and plenty of success stories have stemmed from the UPenn campus.
The University of Pennsylvania is a notoriously difficult school to get into, with only a 5.9% admission rate. Over 56% of the class of 2025 identify as students of color, and 16% are first-generation college students.
The university sits on 299 acres in West Philadelphia and is an iconic landmark of the city. Known as the first university in America, the University of Pennsylvania boasts beautiful buildings that date back centuries.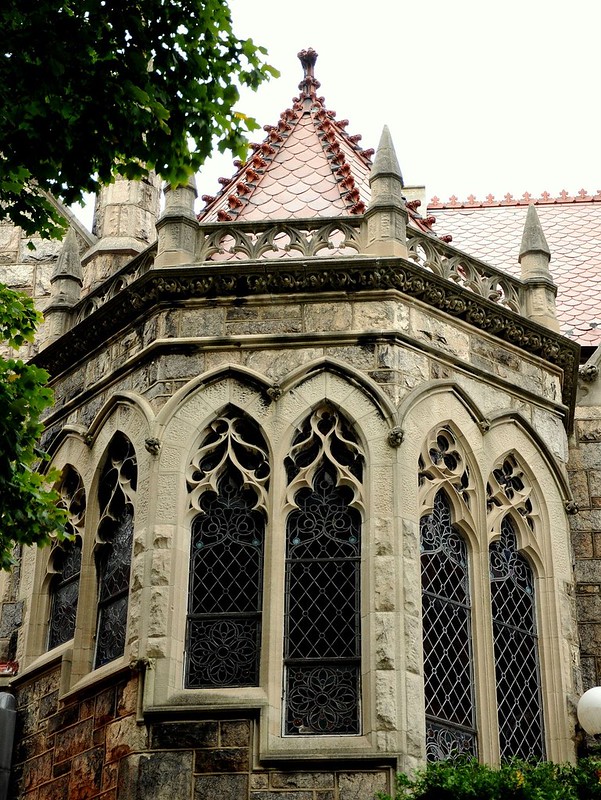 The university also is home to the nation's first student union as well as the first college football stadium that featured two decks. Wharton School of Business is also the first collegiate business school in the nation and the university also inaugurated the first female president of an Ivy League institution in 1994.
The university features four undergraduate schools: the College, Wharton School of Business, Penn Engineering, and Penn Nursing. Over 26,000 students study undergraduate, graduate, or professional schools at UPenn with countless notable alumni who have earned degrees. It has a $1.1 billion budget and is known for its powerful research capabilities.
With so much tout and credibility to its name, it is no wonder that many of the notable alumni from the University of Pennsylvania are some of the tops in their fields. Add to that their overall success monetarily, and every student is in a good position at the university to find a fantastic career. Learn more about these famous Pennsylvania alumni who paved the way for your own education.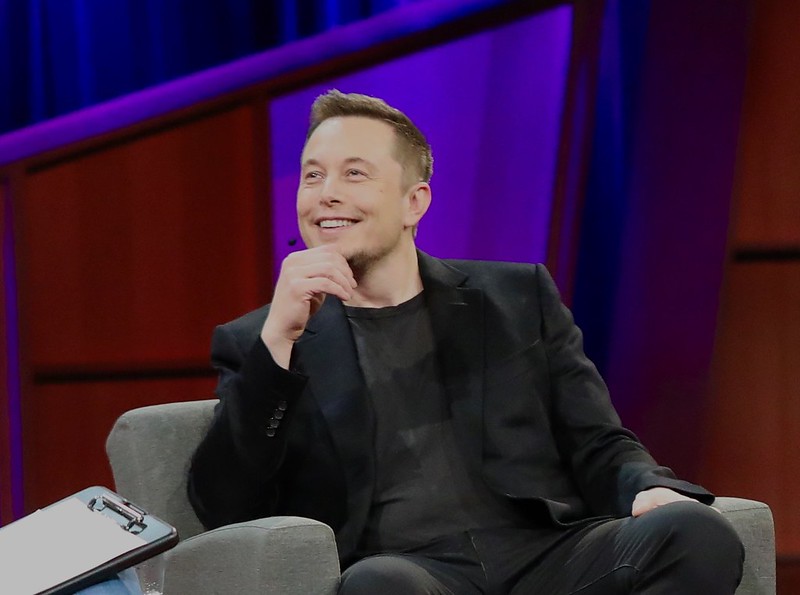 Elon Musk
Tesla and SpaceX founder Elon Musk earned a bachelor's degree in physics and economics from the University of Pennsylvania in 1995. Musk is touted as the wealthiest person in the world, with an estimated net worth of about $265 Billion. He is the founder of many companies and co-founder of OpenAI, Neuralink, and The Boring Company. Musk most recently agreed to purchase Twitter, an online social platform.
Warren Buffett
While one of the wealthiest people in the world didn't graduate from UPenn, Warren Buffett did spend his first two years attending Wharton School of Business on campus. Buffett is the current CEO of Berkshire Hathaway, a holding company for many brands, and is an ultra-successful investor with a net worth of over $125 Billion.
Donald Trump
Former President Donald Trump graduated from Wharton School of Business in 1968 after transferring in as a junior. He went on to conquer the real estate and business markets and starred in a few reality television shows as well.
Trump most recently became the 45th President of the United States of America and somewhat changed the face of the Republican political party.
Ivanka Trump
As the daughter of a former president, Ivanka Trump also attended Wharton School of Business during her junior year of college. She graduated in 2004 with a degree in economics and went on to become a writer and successful businesswoman. Trump most recently worked for her father, President Donald Trump, during his time in the Oval Office as a senior advisor.
Elizabeth Banks
As an Actor, Elizabeth Banks has been in the limelight for her recent movie roles. She graduated in 1996 from the University of Pennsylvania and went on to appear in huge films that include the Hunger Games series and Pitch Perfect. Banks set a record as a first-time director when her directorial film debut, Pitch Perfect 2, earned $69 Million over the opening weekend. She also starred in the Charlie's Angels film and founded a film and television production company in 2002.
Tory Burch
Billionaire fashion designer Tory Burch studied art history at UPenn and graduated in 1988. She worked for other fashion designers before launching her own fashion label in 2004. The Tory Burch fashion label grew to over 300 stores worldwide and is also a label carried in thousands of department stores. Burch was recently named #25 of the top America's Self-Made Women in 2022 by Forbes magazine.
John Legend
Known as John Stephens to his UPenn friends, singer John Legend was also the president of a jazz acapella group on campus. Over his career, Legend has won 12 Grammy Awards as a singer, songwriter, and producer. Legend's career took off when his debut album, Get Lifted, hit the market in 2004. Legend studied African-American literature at UPenn with a degree in English. He graduated in 1999.
Dr. Mehmet Oz
Former UPenn student body president, Dr. Mehmet Oz, earned both a business and medical degree in 1986. He is a famous face in the medical community and went on to host his own TV show after appearing on The Oprah Winfrey Show over 60 times. Dr. Mehmet Oz is now branching out into the political world and ran for the Pennsylvania senate position in 2022.
Bruce Dern
Actor and two-time Academy Award nominee Bruce Dern attended UPenn in 1954 before dropping out to pursue his acting career. Dern became a well-known actor who often plays villains or characters that are a bit unstable. He earned nominations for his roles in the film Coming Home and Nebraska. Dern is also a three-time Golden Globe nominee.
Dave Gilboa & Neil Blumenthal
Warby Parker CEOs Dave Gilboa and Neil Blumenthal thought of their $500 Million glasses company while attending the University of Pennsylvania. The two graduated from Wharton School of Business in 2010 and created one of the most popular glasses companies with other Wharton graduates.
Jennifer Egan
After earning her bachelor's degree in 1985, Jennifer Egan became a Pulitzer Prize-winning author for her novel A Visit From the Goon Squad. She is currently an Artist in Residence at the university as students try to learn more from her long list of published work.
Egan has won many awards for her fiction and also writes short stories for magazines. She writes for the New York Times Magazine and has won awards in journalism for her cover stories in the past.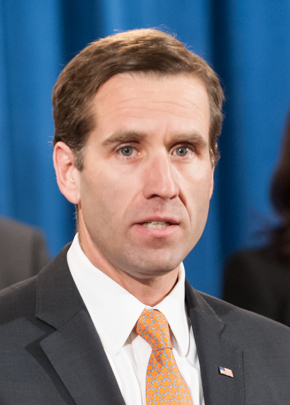 Beau Biden
Formally named Joseph Robinette Biden III, Beau Biden is the son of President Joseph Biden. He joined the military in 2003 and served in the Iraq War. Biden became the 44th attorney general of Delaware and reportedly had his sights set on the Presidency. Unfortunately, Biden succumbed to brain cancer at the age of 46.
Leonard Lauder
As the chairman emeritus of Estée Lauder, Leonard Lauder used his skills and knowledge learned from his time spent at the University of Pennsylvania in the 1950s. Lauder worked with his brother to create UPenn's Joseph H. Lauder Institute as well. Along with his brother, Lauder is the heir to the Estée Lauder cosmetics fortune and has been the company's CEO since 1999. He is reportedly worth over $20 Billion, making him one of the wealthiest people in the world.
Andrea Mitchell
As a highly recognized journalist, Andrea Mitchell is a notable alumni who is now the NBC News Chief Foreign Affairs Correspondent. She was the news director for the University of Pennsylvania student radio station, WXPN, during her time at school. Mitchell studied English Literature at the university and graduated in 1967.
David Montgomery
As a diehard Philadelphia Phillies fan, David Montgomery attended games while studying at UPenn. This notable alumni graduated with a history degree and then earned his Master's in Business Administration in 1968. Montgomery went on to become the president, CEO, and co-owner of the Phillies. He died in 2019.
Harold Prince
The most decorated Tony Award winner in history, Harold Prince, earned his degree from the University of Pennsylvania in just 3 years. He made a lasting impression on the theater community, and the university named a theater after him on campus to honor his work on the stage. Prince graduated from the school in 1942 and died in 2019.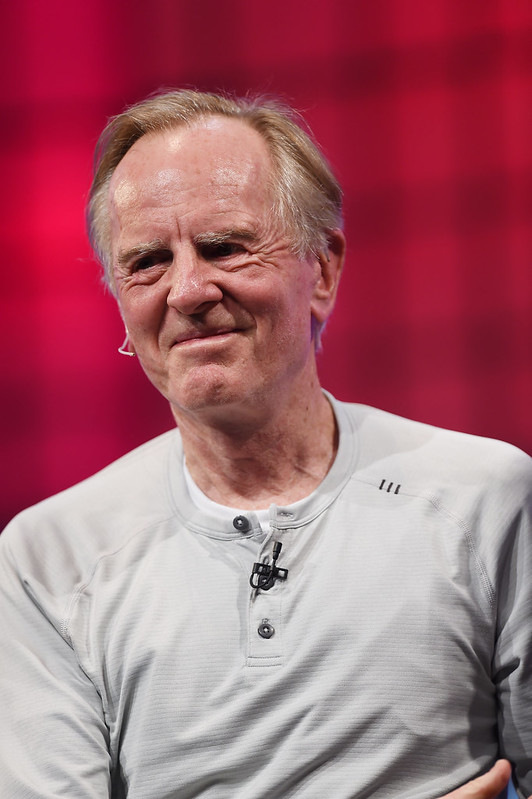 John Sculley
Former CEO of Pepsi Co. and Apple, John Sculley, credits his professors at Wharton School of Business for influencing his career. Sculley graduated from the University of Pennsylvania in 1963 and has had a long and successful career at some of the most influential companies of the modern era. He was named Silicon Valley's top-paid executive in 1987 while earning over $10 million annually.
Sundar Pichai
The current CEO of Google Inc and Alphabet, Sundar Pichai, graduated from the Wharton School of Business in 2002 with a Master's degree in Business Administration. He started his career at Google in 2004 and quickly climbed the corporate ladder becoming Senior Vice President in 2012. Other popular tech companies tried to pursue Pichai to leave Google, but he eventually became the CEO in 2015.
Noam Chomsky
Known as the father of modern linguistics, Noam Chomsky graduated from the University of Pennsylvania in 1949 with his bachelor's degree. He then earned a master's degree in 1951 and became a significant figure in the study of language. Chomsky wrote more than 150 books that span subjects including war, media, politics, and linguistics.
Candice Bergen
Known for her work on the hit TV show Murphy Brown, Candice Bergen has had plenty of success as an actor. She is a five-time Primetime Emmy Awards winner and won a Golden Globe award twice. Bergen was also in the television drama Boston Legal and an Academy Award nominee for her work on the film Starting Over earlier in her career. Bergen dropped out of the university in 1965 to pursue modeling and was later awarded an honorary degree.
Maury Povich
Famous television host and journalist Maury Povich enjoyed a long career on American television. He hosted The Maury Povich Show from 1991 until 2022, which found success as a tabloid infotainment show. He graduated from the University of Pennsylvania in 1962 with a degree in television journalism.
Ben Lerer
Thrillist Media Group founder, Ben Lerer, is now the CEO of his digital media company. Lerer graduated from the University of Pennsylvania in 2003 and created a widely known lifestyle publication for men. He comes from a family of founders with close family members who thought of the Huffington Post and The Dodo. Lerer is CEO of Group Nine, a holding company that is worth about $600 Million.
Jon Huntsman Sr.
Known as a generous philanthropist, Jon Huntsman Senior gave away over $1.5 Billion. He is known for founding the Huntsman Container Corporation, which found fame after creating the Big Mac clamshell container. He graduated in 1959 from the Wharton School of Business and later went on to work at the White House for President Richard Nixon. This notable alumni died in 2018.
The students who walk the University of Pennsylvania campus are no strangers to success with the long list of accomplished alumni in the books. From politicians to actors to some of the wealthiest business people of our time, the university has a lot to be proud of.
Take advantage of your own acceptance into the University of Pennsylvania and start your college career off on the right foot. Knowing the incredible tenacity, fame, and wealth of these notable alumni will help you find your own success.
With all this knowledge and promise at your fingertips, it is no wonder why so many students want to live as close as possible to campus. Whatever kind of Drexel and UPenn housing you choose, finding a place near campus where all of these infamous and notable alumni also graced with their presence is pertinent.