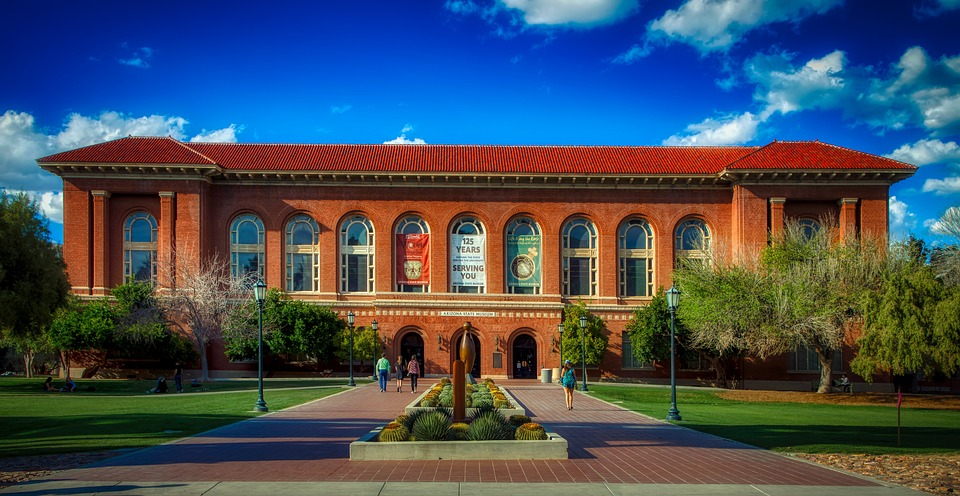 Congrats on your upcoming move to University of Arizona, Tucson! Whether you are a freshman, transfer student or a young professional moving to Arizona to pursue your career, there is something for everyone in the Old Pueblo.
It is always a good idea to do your research before moving anywhere, and the Grand Canyon State is no different. Whether you are moving to Arizona from another state or are already an Arizona resident moving to Tucson, knowing what to expect can help make your move smooth and easy. Learn more about what you need to know before the move in day of University of Arizona this year.
There Is Plenty of Room in the Grand Canyon State
Arizona is much bigger in size than most people recognize. It is the 6th largest state in the country in terms of area but the 14th largest in terms of population. This means that there is plenty of room to explore when classes get stressful, and you need to escape the city and get back to nature.
Get Ready for Some Heat
With an average of 350 sunny days a year, Tucson is a hotter place to live than other parts of the country. It is surrounded by the Sonoran Desert, meaning that you'll experience a dry but hot desert climate. There are two seasons in Tucson: summer and winter. The summer will bring temperatures that hover near 100 degrees, while the winter will bring 65-degree daily highs.
This perfect kind of weather is ideal for many students and young professionals alike. You won't need to worry about packing your winter coat, and the weather will rarely impede your plans. Just remember to pack sunscreen, sunglasses, and sun protection!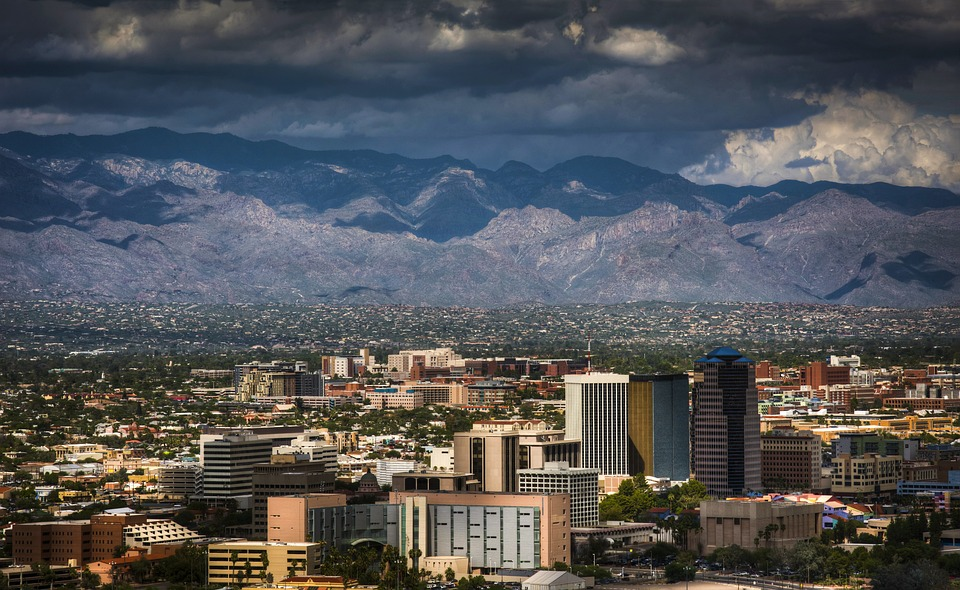 Tucson Is a Popular Place to Live
As the second largest city in Arizona, Tucson is full of vibrant life and plenty of things to do. Being a college town, the University of Arizona does play a significant role in the overall population. With over a half million residents, you'll find plenty of friends, places to work, and a lot of activities to join.
Don't Let the Nickname Worry You
Some people refer to Tucson as "the Dirty T," but don't let that make you think that the city is subpar in any way. This nickname started as a response to the dirt that seems to get on everything.
The land that the city sits on is part of the long heritage and culture of Tucson. The earth is literally part of the architecture, with adobe buildings everywhere and a layer of dirt that settles everywhere.
Tucson's Cost of Living is Low
Choosing a school or a new job in a place that is affordable is a huge plus. Not only does it make it easier to go out and have fun with friends, but it helps with your overall budget as well. Tucson's cost of living is a whopping 6% lower than the national average, meaning that your dollar will stretch farther. It is possible that a one bedroom budget in another city could mean that you could afford a two bedroom apartment in Tucson.
You Don't Have to Change Your Clocks
Arizona doesn't abide by daylight savings time, meaning that you won't need to set your clock ahead or behind every spring and fall. This not only cuts down on confusion but can help keep your internal clock in balance while the rest of the country deals with the change that just one hour can bring.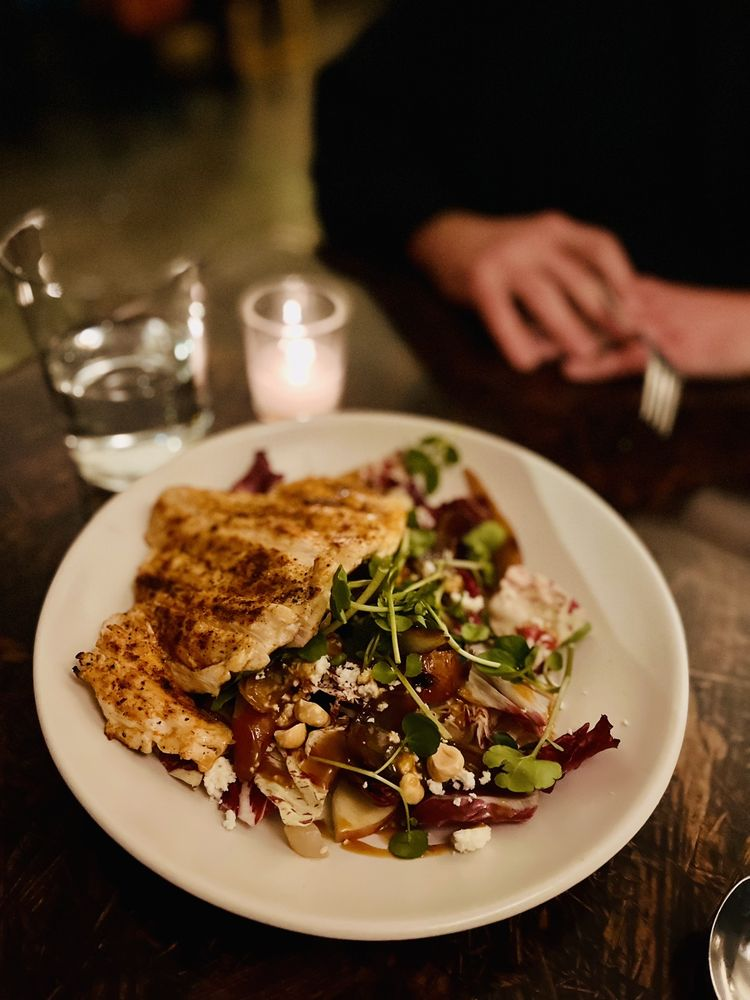 Expand Your Taste Buds in the First City of Gastronomy
In 2015, Tucson was named the very first UNESCO City of Gastronomy thanks to the wide range and deep traditional roots of the local food scene. The food here is rich with local culture and flavors that date back generations. The people of Tucson use the land responsibly and to the fullest reach with the support of local vineyards, orchards, and ranches in the area.
You'll find a vibrant food scene thanks to this distinction, and your taste buds will thank you for moving to the area. In addition, you'll get a front seat to the intricate way that local restaurants, shops, and suppliers work together to create a sustainable relationship with the environment. The amount of restaurants to try in Tucson is enough to make your belly happy every day of the week for a long time!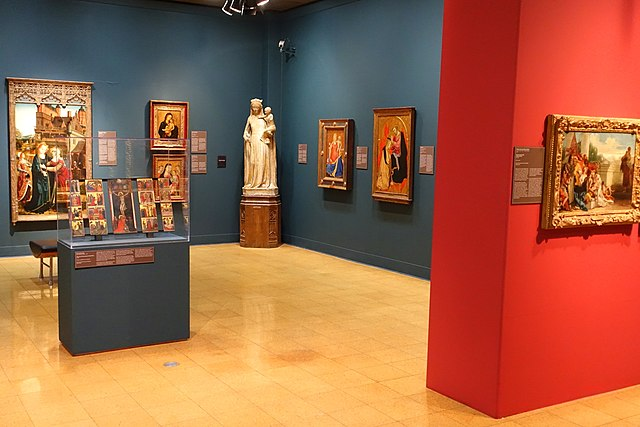 Learn About the Rich Culture and Arts Scene
The Tucson area is home to many cultures that can diversify and expand your experience. Native American culture is prevalent as the state is rich with art galleries, dance events, and textiles that date back centuries ago.
Check out the Tucson Museum of Art downtown or the University of Arizona Museum of Art located on the campus. You'll also find the Ignite Sign Art Museum, which displays historical signs, as well as the Museum of Contemporary Art Tucson in the arts district.
Find a Job in the Growing Job Market
After your day of classes, you can start your job hunting. Many companies are flocking to the Grand Canyon State because of its affordability and innovative qualities. This means that, once you graduate from the University of Arizona, or if you are already a young professional, a job shouldn't be that hard to find. Tucson is a hub for exciting industries like defense, industrial, and aerospace as well.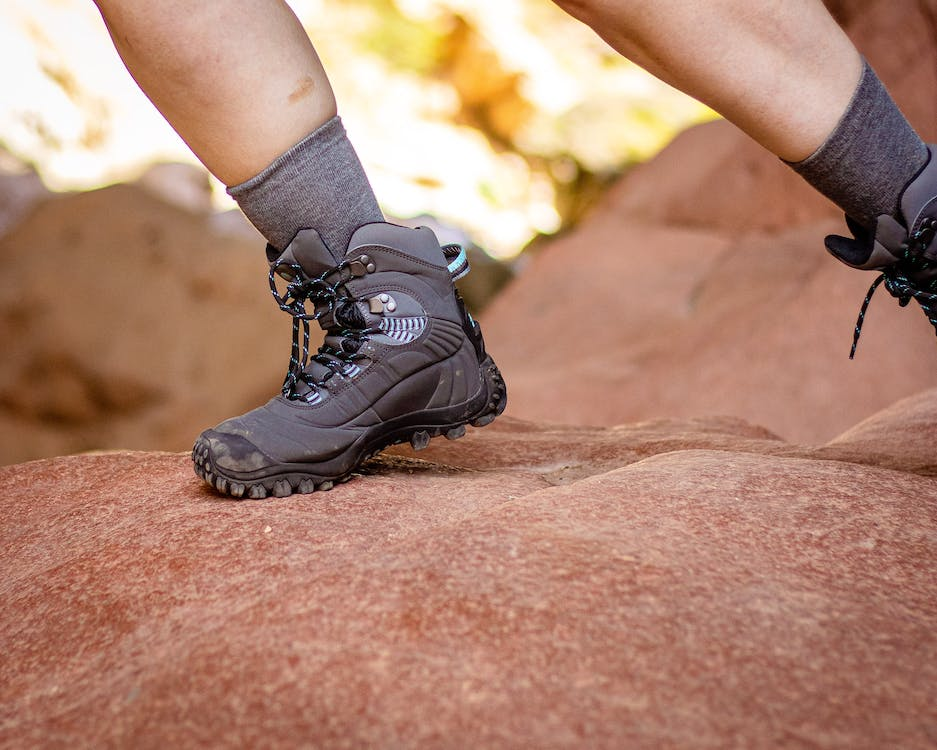 Pack Your Hiking Boots
While Tucson is located within the desert, the city is surrounded by breathtaking mountain ranges that offer a wide variety of activities. The Sabino Canyon Recreation Area is only a short drive from town and offers plenty of trails to hike and explore.
You'll spot different cacti like Prickly Pear and Saguaro, as well as spot a few desert friends or two. The Bear Canyon to Seven Falls Trail is a local favorite. Make sure to wear hiking boots just in case a rattlesnake crosses your path!
You May Not Need a Car in Tucson
The Sun Tran Service in Tucson is a daily bus service that offers 40 routes within and around the city. There is also a light rail option that helps get people around the city easily. You can access over 2,200 stops around Tucson, and the best part of it all is that it is free to ride under the direction of the Mayor and Council of Tucson.

Stock up on Allergy Meds
Because of all of the dust, new Tucson residents may be surprised at how allergies can flare up. Taking a daily allergy pill should help calm down the system as your body gets used to the climate. The longer you live in the area, the less the dust will bother you.
Festivals Happen Year Round
Who doesn't love a good festival? Tucson is rich with plenty of events and festivals that engage people in the culture of the area. You'll find the Tucson Festival of Books in March, which is held right on the University of Arizona campus, as well as the Tucson Rodeo in February, which draws a large crowd of rip-roaring fun.
The Fourth Avenue Street Fair is also a popular event with live entertainment and plenty of booths to peruse. Check out beautiful stones and minerals at the Tucson Gem, Mineral & Fossil Showcase as well each fall and winter.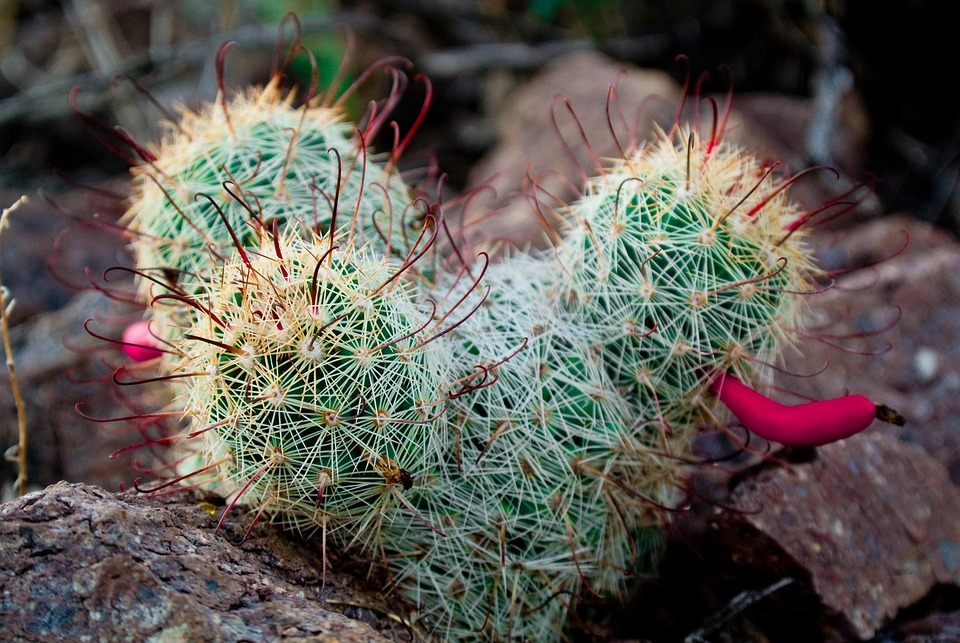 You'll Become a Cactus Expert
If you are coming from a state that doesn't have many cacti, you are in for a treat. Many non-residents think that cacti are all the same, but there is a wide range of shapes, sizes, colors, and qualities of this unique plant. The Saguaro National Park is a great place to start your cacti education as you view the enormous size and stature of Saguaro cacti dotting the landscape.
Catalina State Park is the perfect place to spot Pincushion Cactus in early spring, as well as the unique Christmas Cholla that features fruit reminiscent of ornaments on a Christmas tree. The Prickly Pear Cactus is another fan favorite that features flowers and then fruit that is harvested in late summer. You'll also likely try many dishes that include cacti as an ingredient!
Call Early to Book a Tee Time
While Scottsdale is the favorite golf city of the state, Tucson has a surprising amount of championship courses as well. If you already golf or have always wanted to try, there are plenty of spots to choose from around the city.
The Randolph Dell Urich Golf Course is the prime place to go as a former LPGA tour stop with five total courses and the best facilities to enjoy. However, the Quarry Pines and the Arizona National Golf Clubs offer 18 holes and beautiful surroundings that would be a good choice for beginners.
Invest in a High-Quality Water Bottle
We may sound like your mom, but hydration is no joke in the desert climate of Tucson. Whether you are already a water fanatic or need to brush up on your daily ounces, a high-quality water bottle will do wonders in the heat.
Insulated water bottles with a handle make it easier to tote around with you, while one with a straw could help you down ounces faster than just sipping. Consider packing a few different options with you before moving to Arizona, so you are never without a clean one for the day.
The Night Life is Fire
You may have heard a rumor or two about how the University of Arizona students like to have fun. When the sun goes down, the parties start up in the desert! Between the best bars, clubs, and hot spots in Tucson, you'll be able to find plenty of fun just when you need it and the lower cost of living means you can party longer. There are plenty of nightlife options to choose from, making every weekend a party in Tucson!
Ready to pack your bags and get moving to Arizona? The University of Arizona is a great place to earn your degree and is the first step to pursuing your dream career. The student housing near the University of Arizona is ready to welcome you to town!