The University City Philadelphia has a vast array of fine dining restaurants, marketplaces, cafes, brunch places, and everything else between, guaranteed to suit any pallet. So, if you're a picky eater looking for specific food places or a new student in search of a home for rent close to all of the campus's hot eating spots, you're guaranteed to find all of the above in Philadelphia.
What follows is a short history of the University of Pennsylvania and a list of our picks for the best restaurants near the UPenn campus.
What's so special about UPenn?
The University of Pennsylvania, or UPenn, is one of those places that has what I like to call the "Penn Draw." In other words, it has a certain je ne sais quoi that brings students in droves to Philadelphia, and ultimately to the college, year after year. And with students enrolling in the college by the tens of thousands, it backs up my claims. With that said, the first factor influencing most students' decisions to attend the University of Pennsylvania is UPenn's rich history.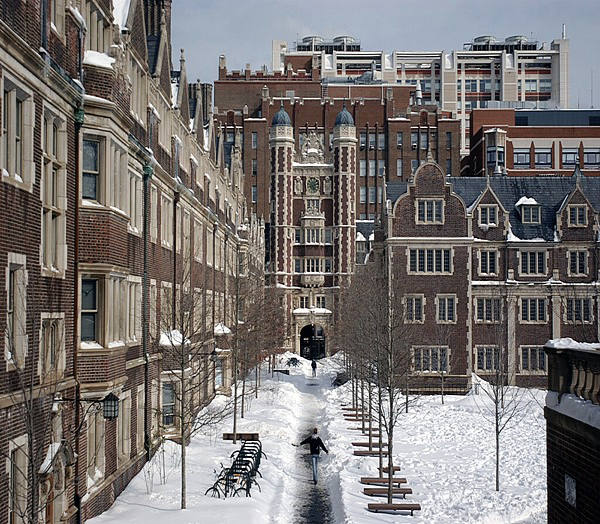 And since UPenn is considered America's first University, with enrollment dating back as far as 1740, we can understand the strong desire of both new and current college students to attend. Because how cool is it to say that you were a student at the country's first-ever university? Plus, the University of Pennsylvania is in one of the world's most vibrant and populous places – Philadelphia.
The second thing that draws students to the University of Pennsylvania is the prestigious representation on campus. With only an eight percent acceptance rate and current standing as one of the top 10 universities in the US and one of the top 20 universities globally, one thing's for sure, prestigious is their middle name. Because, let's face it, only the brightest and best will be fortunate enough to attend the University of Pennsylvania.
According to the UPenn website, the academic life there is unparalleled because its award-winning faculty and staff ensure students are successful. In other words, the University of Pennsylvania is one of the places you want on your resume because its Ivy League status sets you apart from other candidates, which is what employers look for in the workforce.
And a university with such rich history has to offer a top-notch dining experience, right? If you said yes, you would be correct. While most people would assume that an Ivy League school such as the University of Pennsylvania would focus more on their academics and neglect the diversity in students' food options, this is far from the truth.
Drexel University, Walnut Hill College, and the University of Pennsylvania are on shared turf in Philadelphia – also known as University City. And with a plethora of students constantly looking for apartments for rent near Drexel University or houses for rent within University City, you need things to see and plenty of places to eat. Here's our list of top spots to eat.
New Deck Tavern
3408 Sansom Street, Philadelphia, PA 19104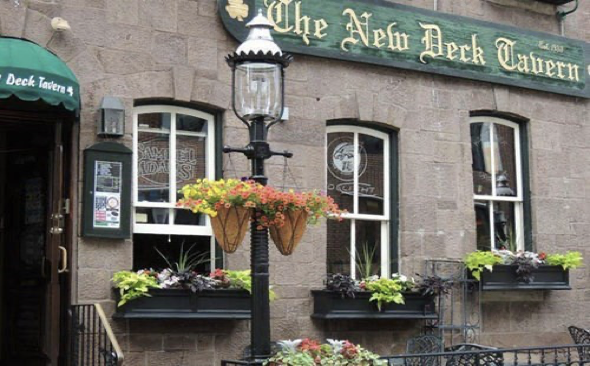 Are you looking for places to unwind and grab a quick and cheap bite to eat after a long day of class? Can you envision an ice-cold beer in one hand and a slice of BBQ Chicken Pizza in the other? Well, we've got you covered. The New Deck Tavern Philadelphia is one of those restaurants where you can grab both.
They have simple menu items to eat, such as the ever-so-popular New Deck Grilled Chicken Sandwich topped with Monterey Jack Cheese and Honey Mustard and their classic Angus Beef Burger done your way. In addition to good eats, you can also choose from an assortment of draft beers to help you wash down all of that Philadelphia goodness.
Franklin's Table
3401 Walnut Street, Philadelphia, PA 19104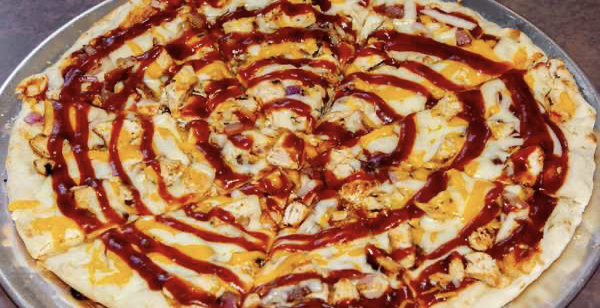 Franklin's Table is a non-traditional café and communal food hall for UPenn students. It's one of those places that house several popular local vendors, giving students a choice of more than one eating spot on campus. Students and locals can eat everything from Pitruco pizza to the vegan falafel at Goldie inside this dining hall.
That way, students are not limited to the traditional dining hall cuisine but are still close to everything on the University of Philadelphia campus, so there's little to no traveling involved when you want a quick bite to eat.
White Dog Café
3420 Sansom Street, Philadelphia, PA 19104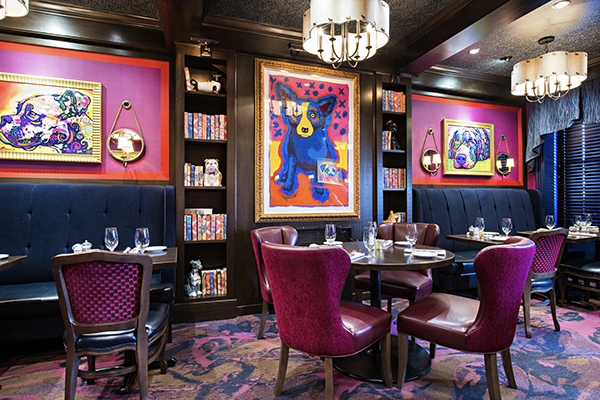 On those nights when parents are in town and you're looking to eat dinner at a splurge-worthy restaurant or a semi-upscale meal with work friends, this is the place. Since the early 1980s, White Dog Café has been one of the most pivotal restaurants at the heart of University City.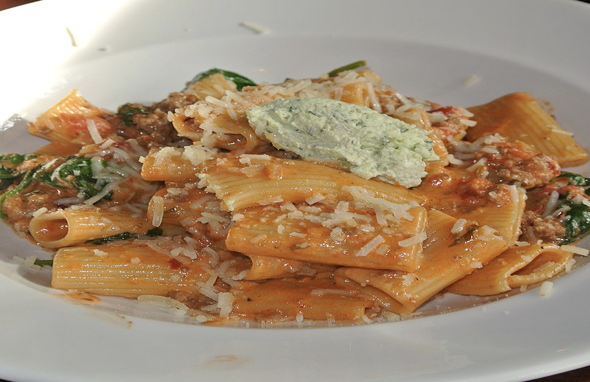 And I think it has a lot to do with their slogan, "Farm to Table: Local, Seasonal, Sustainable," which symbolizes how fresh each meal is. They serve delicious dishes such as their Spicy Lamb Bolognese, their Thai Steak Noodle Salad, or their Chicken Tandoori – all guaranteed crowd-pleasers. So reserve your table now and take your taste buds on an unforgettable ride.
Terakawa Ramen
125 S 40th Street, Philadelphia, PA 19104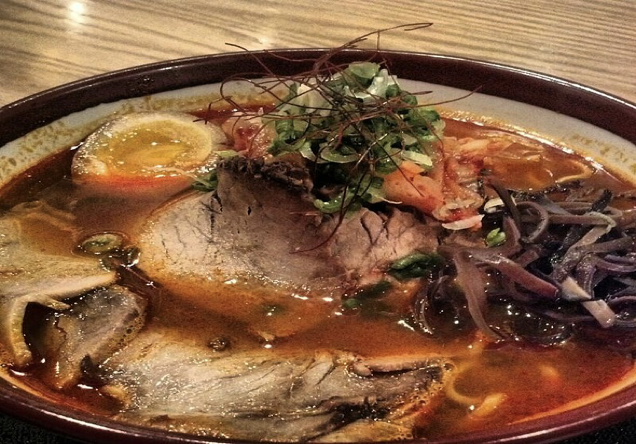 A cold day on campus at Penn? In the mood to grab a hot bowl of ramen that has a lot more pizazz than those flavorless 99-cent bricks of prepackaged noodles, you load up on at the grocery store? Then you can bet your bottom dollar that Terakawa Ramen near campus has all of the authentic Japanese flavors you want inside of your bowl. See what I did there?
They are best known for their spicy ramen bowl, consisting of handmade egg noodles in spicy pork-, chicken-, and seafood-flavored broth. Atop the noodles is chashu (roasted pork), kimchi, kikurage mushrooms, bean sprouts, scallions, and a seasoned soft-boiled egg. Are you drooling yet? Don't worry: we are, too.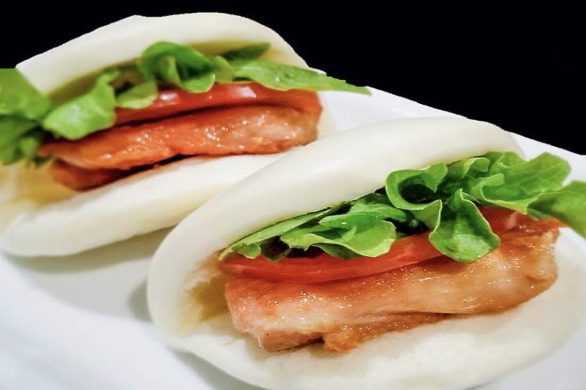 But if you're not a fan of eating noodles, don't count Terakawa Ramen out just yet – this is one of those places that has a little bit of everything, from pork and chicken buns to pork cutlet curry dishes.
Sabrina's Café – University City
227 North 34th Street, Philadelphia, PA 19104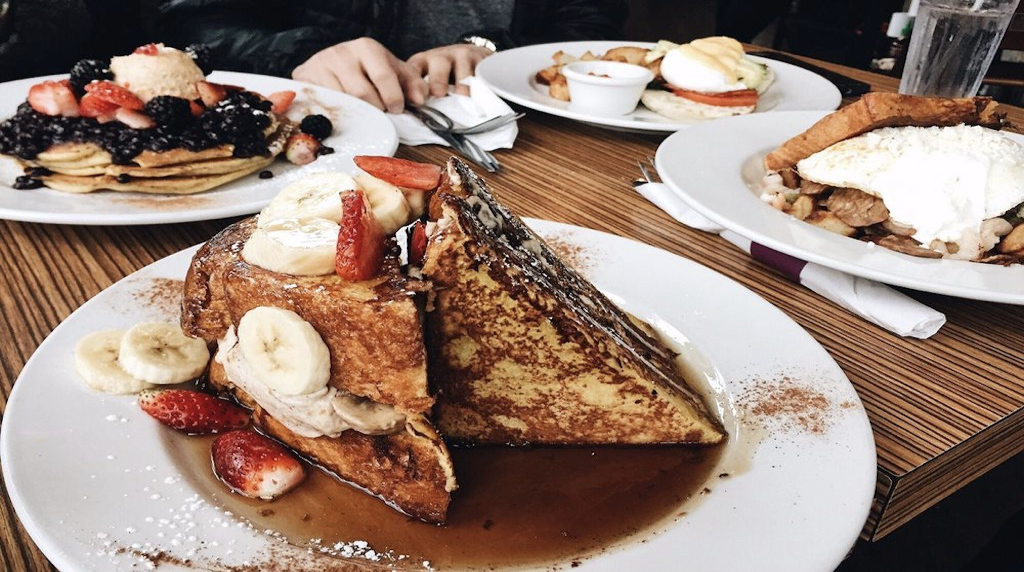 If you're looking for a festive brunch item this November, then Sabrina's Café is one of the best places in Philadelphia to dine at if you're in a holiday mood. Their Pumpkin Pie French Toast says, "Fall has arrived" with every bite. Thick Challah bread slices filled with Pumpkin Mascarpone topped with warm caramel sauce and whipped cream make this dish reminiscent of Thanksgiving dessert (but for breakfast).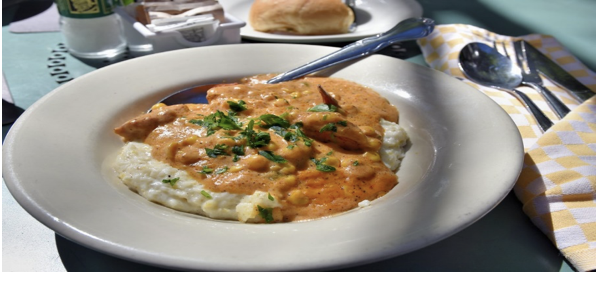 But don't worry, if you're not a pumpkin eater, they offer other lunch items to eat. You could have Chicken and Waffles, Shrimp and Grits, or even a popular Mexican brunch dish like Huevos Rancheros.
Hip City Veg
214 South 40th Street, Philadelphia, PA 19103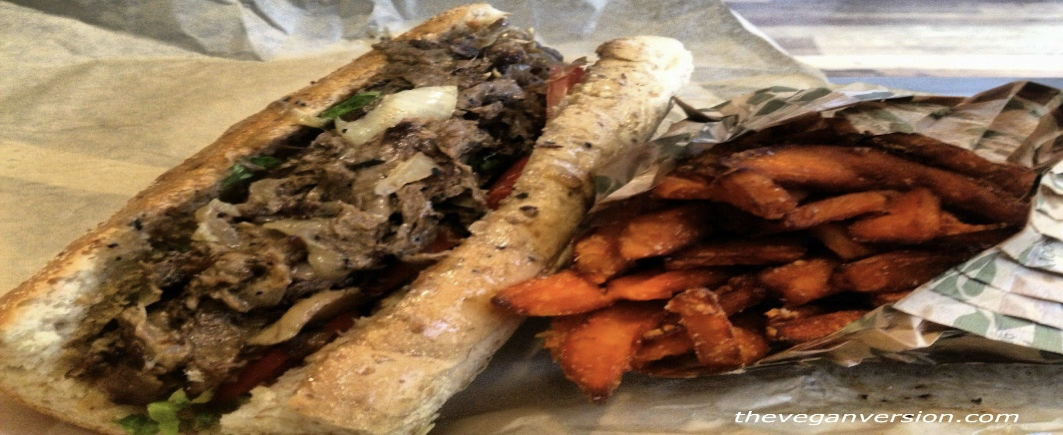 Of course, it is traditional to come to Philadelphia and try a Philly Cheesesteak – I mean, it's a Philadelphia staple. But for those with dietary restrictions, such as a dairy allergy or a strict vegan or vegetarian diet, the thought of eating a Philly Cheesesteak loaded with meat and cheese may be unsettling. And the idea of finding places in Philadelphia near campus that offer something similar (and vegan-friendly to boot) may seem entirely far-fetched.
Well, that is, until they visit Hip City Veg. A less than five-minute walk from the University of Pennsylvania will land you at this innovative plant-based spot right off South 40th Street.
They offer everything from Vegan Philly Steaks and Sweet Potato French Fries to loaded Vegan Burgers and Milkshakes.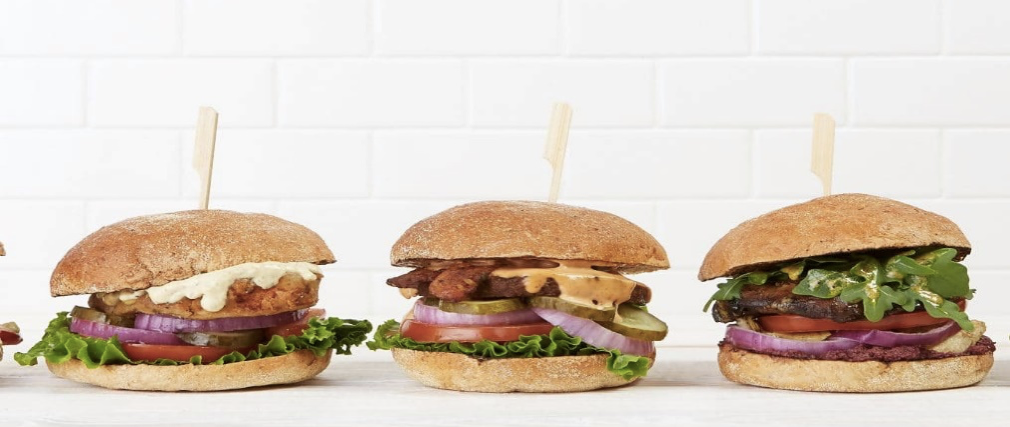 Sounds good, right?
Hip City Veg allows you to indulge in all of the local Philadelphia eats and treats without an overload of guilt. Because, after all, good food doesn't have to be heavy and healthier options do not have to be limited to salads and green juice.
Chestnut St. Café
4403 Chestnut Street, Philadelphia, PA 19104
If you're looking for places near the University of Pennsylvania with Vietnamese options, Chestnut Street Café has you covered. They offer a quaint and straightforward menu with great lunch options like Roasted Pork or Chicken Banh Mi and iced Bubble Thai Tea.
Another plus about choosing to eat at Chestnut Café is that all menu items are under $12 – each bite at this Philadelphia food spot gets prepared with affordability in mind.
Lee's Market
3520 Spring Garden Street, Philadelphia, PA 19104
At Lee's Market near Drexel, they specialize in grab-and-go items. Lee's Market is only about a three-minute car ride or an 18-minute walk from the University of Pennsylvania. They offer things like $6 side platters of wings and even $7 pancake platters that come with either turkey or regular bacon and cheese eggs. And the best part is that none of their menu items are over $7 bucks, which is a steal and perfect for the student and professional on a tight budget.
Scoop DeVille Ice Cream
1109 Walnut Street Philadelphia, PA 19107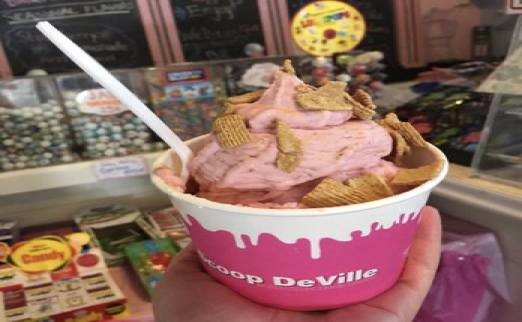 No meal is complete without dessert, which is why Scoop DeVille Ice Cream shop was a no-brainer when compiling this list. A short drive from the University of Pennsylvania will land you at this sweet spot that has been "Keepin' it, Philly, since 1989." Scoop DeVille offers various treats like cookie dough pops, cupcakes, slushies, sundaes, and even ice cream cookie sandwiches.
Need a treat after a stressful week at the University of Pennsylvania? Well, my friend, this is the place you want to be.
El Vez
121 South 13th Street, Philadelphia, PA 19107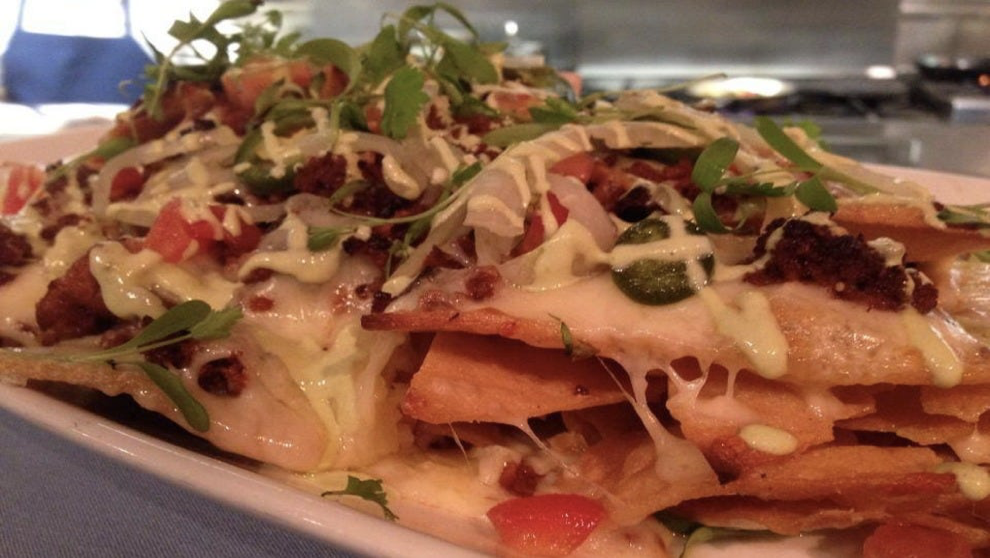 In the mood for some authentic Mexican food? Well, El Vez is one of the best places to visit in Philadelphia. It's only an eight-minute car ride from the University of Pennsylvania; it's nothing for you to grab your friends, pile up in the car, and take a short ride to one of the places that many residents regard as heaven on earth.
At El Vez, they offer the option to build your own tacos, or you can order preset items such as their Sea Bass Tacos, Tostadas, Burritos, and Nachos guaranteed to wow your tastebuds.
Special mentions
These are a few restaurants that deserve special mentions.
The Common
3601 Market Street, Philadelphia, PA 19104
The Common at 36th and Market offers a vibrant space, local beers, and modern American cuisine. Try the crispy artichokes with tahini and chickpeas or the duck-fat-fried chicken wings as starters. And don't miss out on their famous burger, a must-try at this lively restaurant.
Zavino
3200 Chestnut Street, Philadelphia, PA 19104
Zavino in University City offers a spacious dining room and an expanded menu in this Midtown Village establishment. The standout feature is their weekday happy hour, offering budget-friendly options like $5 beers, wines, and snacks. Don't miss their irresistible $8 margarita pizza. It's the perfect spot to unwind and enjoy great deals on delicious food and drinks.
Dana Mandi
4211 Chestnut Street, Philadelphia, PA 19104
Dana Mandi, a counter-service eatery, offers a diverse selection of vegetarian and meat dishes with a homestyle touch. Located at the back of an Indian market, it's not only a great spot for a delicious meal like aloo gobi with raita and roti but also a convenient place to restock your spice shelf. The food here stands out for its authentic flavors that feel more like homemade cooking rather than a typical Indian buffet experience.
Conclusion

So make sure to look beyond the UPenn dining hall for more eating choices. Take a short stroll through the neighborhood of your new apartment at The Chestnut co-living space or, even if you live in UPenn off-campus housing, courtesy of Tripalink, you can explore and eat at as many restaurants near the University of Pennsylvania campus and restaurants near Drexel University as possible.