Moving into a new apartment is exciting and full of future possibilities. In urban areas like Southern California, every square foot is precious real estate that requires thoughtful renter-friendly decor and space-saving solutions. Damaging the walls or flooring is obviously not an option and balancing your style with your budget is imperative.
I've compiled a list of affordable renter-friendly decor solutions that are practical, customizable, and stylish. Each renter-friendly decor idea was selected with a wide range of personal aesthetics in mind to make your space feel like your own (even as a renter!).
Think Vertically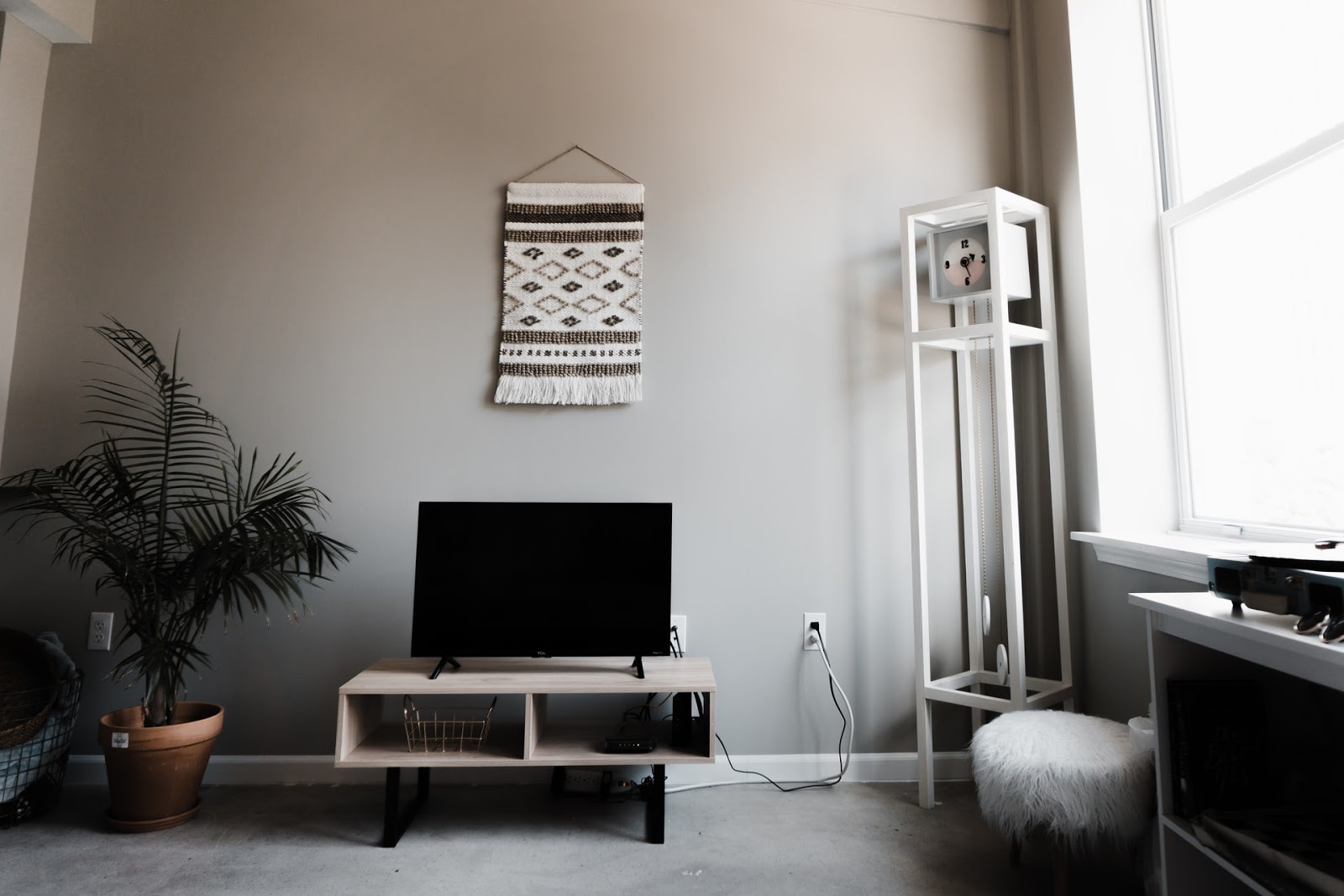 One way to maximize the space in your new apartment is to look for pieces that turn your square footage into cubic footage. By building your decor vertically up the wall, you create more space for storage and decor that showcases your personality. The perks of building vertically is that the eye will naturally be drawn up the wall, making the space look larger and less cluttered, giving your small space that 'wow' factor.
To immediately elevate the look of your bare walls, use peel and stick floating shelves to display prints or air plants in your bedroom, create a coffee and tea corner in your kitchen, or store linens in the bathroom. These acrylic floating shelves are also a great option to add a pop of color near your bedside table perfect for mourning your bluetooth speaker or organizing your office supplies.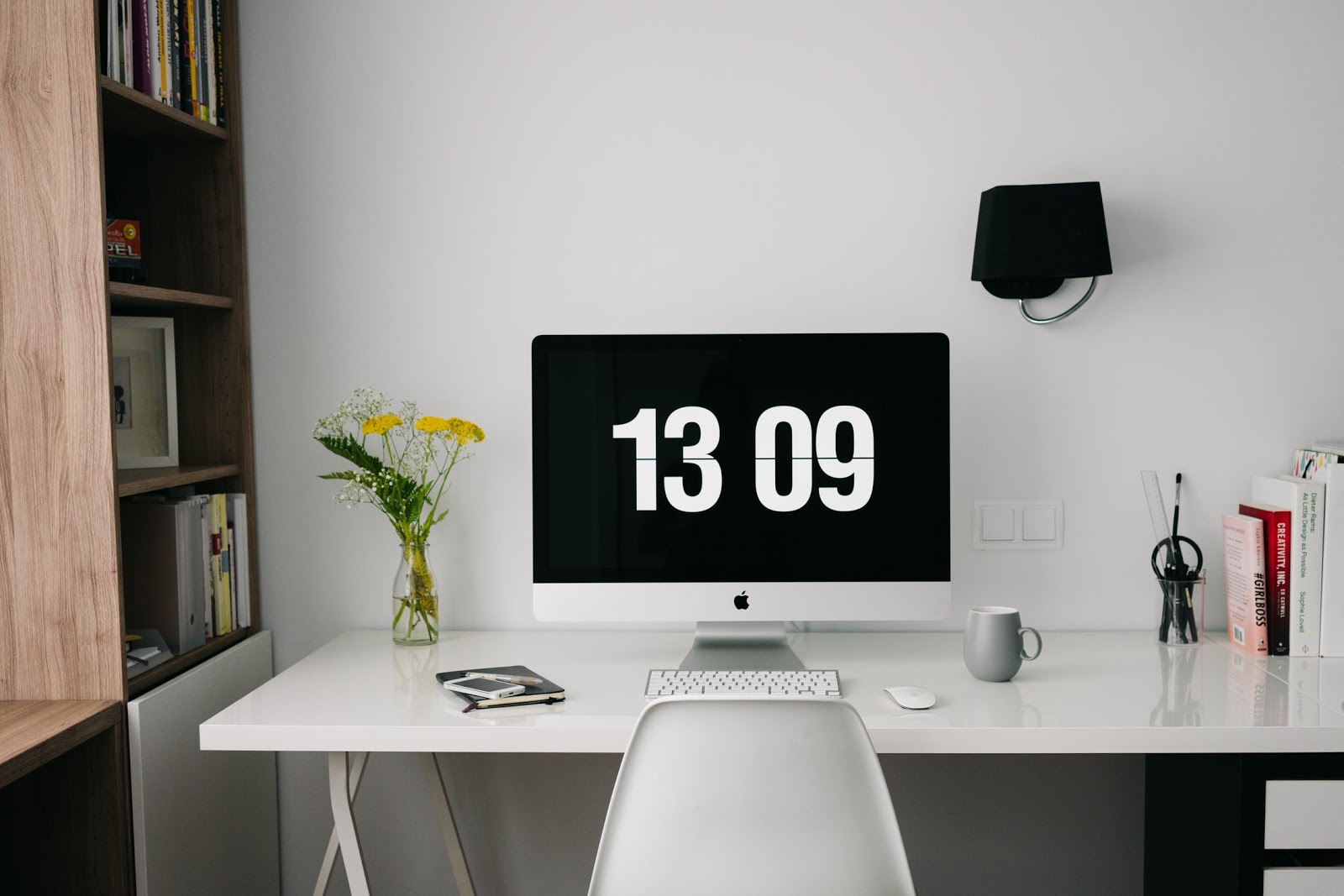 Working from home or attending university? Look for a desk with a built in bookshelf and hutch so you have plenty of storage space below and above your workspace for your books and decor, printer and supplies, and electronics and power supply.
Lighting and Texture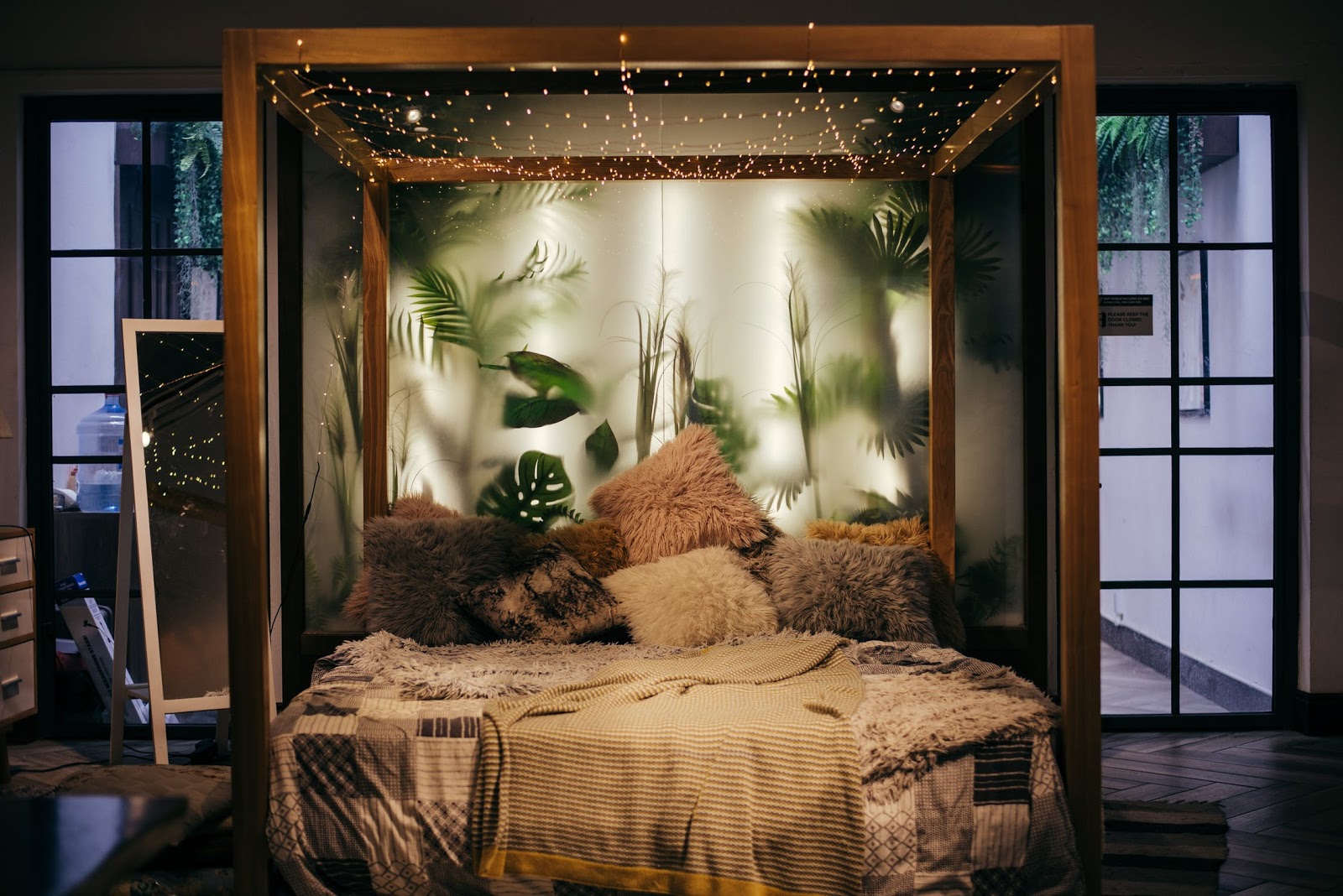 To make a space feel larger and more homey, add soft lighting with floor or table lamps and mirrors to accentuate the apartment's natural light. Intentionally mixing soft textures like fabric tapestries and art prints can also help to create a relaxing and inspiring environment.
This tall and slim LED floor lamp comes in three color temperatures with a dimmer allowing you to choose the lighting color and intensity that best suits your reading or lounging mood. These LED table lamps have an industrial flair, three brightness levels and two USB charging ports to eliminate "cord clutter" on your desk or bedside table.
Both of these options also include the LED bulbs which are long-lasting and energy efficient, saving you money in the short and long-term. For the ultimate cozy vibe, add a table lamp to your kitchen counter.
A versatile extra-wide full length mirror, sold in several styles and colors, that is shatter-proof and durable and can be leaned up against the wall or placed in a corner with its built-in stand is great for making a space look bigger.
Set it up opposite your book collection, favorite art print, window with a view, or plant corner to mirror back your favorite parts of your home as you go about enjoying your space. The mirror will brighten the room with natural light and make the room appear larger.
Take your cost-conscious decorating to the next level by thinking about how you can combine new textures with items you already own. This 55" tree bookshelf acts as storage and art to neatly house your book or Blu-ray collection, breathing life into your old belongings and creating an inexpensive conversation piece to display your unique tastes in literature or film.
Tapestries or macrame plant hangers are a beautiful way to add color and soft texture to your bare walls without expensive and heavy frames. Showcase your favorite prints or decorative maps alongside a tapestry with magnetic frame hangers. They come in a range of sizes from 8" to 39" and are a much more modern and inexpensive alternative to bulky and fragile frames.
Tapestries, macrame or magnetic frame hangers are perfect renter-friendly decor options because they can all hang safely on command hooks, leaving your walls free of any damage and adding a variety of texture to create that cozy and welcoming feel in your new home.
Storing and Organizing the Essentials
The less glamorous side to decorating, but fundamental to creating a liveable space, is choosing where to cleverly store essentials like socks and workout clothes, shoes and face masks, and of course, trash bins.
Design the clutter-free entryway of your dreams with a tall and narrow all-in-one shoe and coat rack. You could also add s-hooks to a baker's rack to store mugs and pots and pans in your kitchen or as a creative alternative, use the hooks for face masks and hats by your entryway, customizing the height of the adjustable shelves to your needs for shoes or cloth storage bins.
Another way to organize your shoe collection is with an over-the-door shoe organizer that keeps your shoes organized and floors and closet free of disarray.
Use the inside of your bathroom or kitchen cabinets to install mini trash cans that stay conveniently tucked out of view and leave floor space free of clutter. You could also use these mini trash cans to store food scraps while cooking or cleaning supplies in the bathroom like sponges, extra trash bags, and rubber gloves, maximizing your small space and staying tidy.
For extra seating for lounging or guests, look for an accent chair with storage for blankets or a collapsible papasan chair that can be tucked away when not in use.
Finding a Place to Live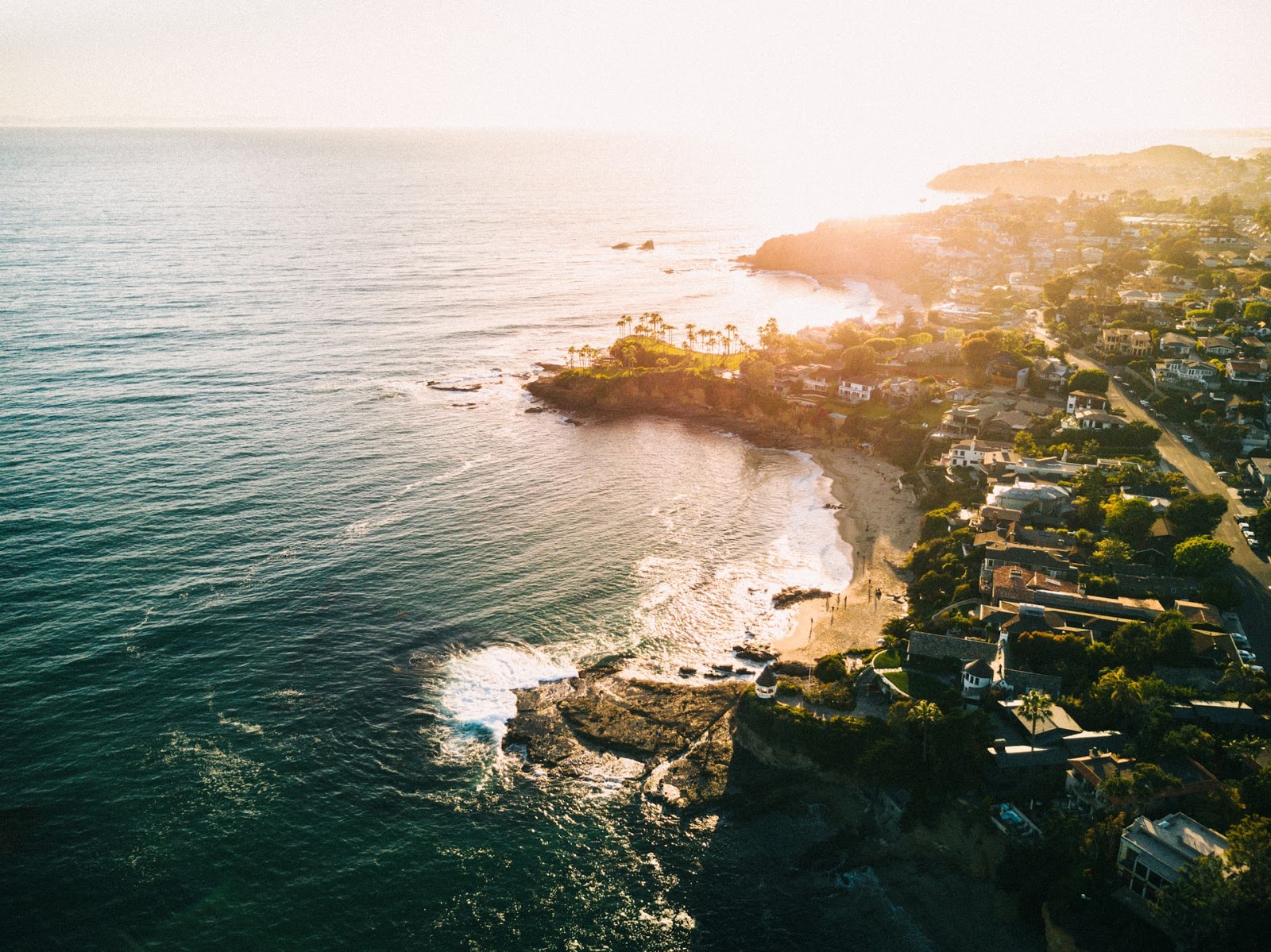 Finding renter-friendly decor should be the least of your worries when moving into an exciting new place. If you are interested in creating a fresh start in a spacious, secure and fully-furnished apartment in Irvine in 2021, co-living with Tripalink is an excellent option.
With weekly cleaning, roommate matching services, and an all-in-one affordable price that includes utilities, Tripalink takes the guesswork and hassle out of finding a place to live. They have rental options nationwide. The properties they have in Southern California alone are close to UCI and John Wayne Airport, USC, UCLA, Whole Foods Market, Target, Costco, and beautiful beaches like Laguna Beach.
Make 2021 your year with an inspiring and beautifully decorated new home!