We've all been spending a lot more time at home during the last few months, and it can get old and uninspiring to look at the exact same home decor every single day. Or maybe you're wanting to reorganize and maximize your space. Either way, if you're looking to refresh your space and make it beautiful, here are five renter-friendly interior updates you can make!
Revamp Your Layout
One of the easiest renter-friendly things (and cheapest) you can do is rearrange your existing decor. But first, I recommend starting with a deep cleaning and decluttering. Go through drawers and cabinets and get rid of things you don't need, and spend an hour or so sorting through your closet and removing items that have gone out of style or that don't fit anymore.
Then, once everything is organized, you start moving furniture around to get a fresh new perspective! You may want to experiment with a few different layouts before you ultimately decide on one, so grab a friend to make it easier to move the furniture back and forth.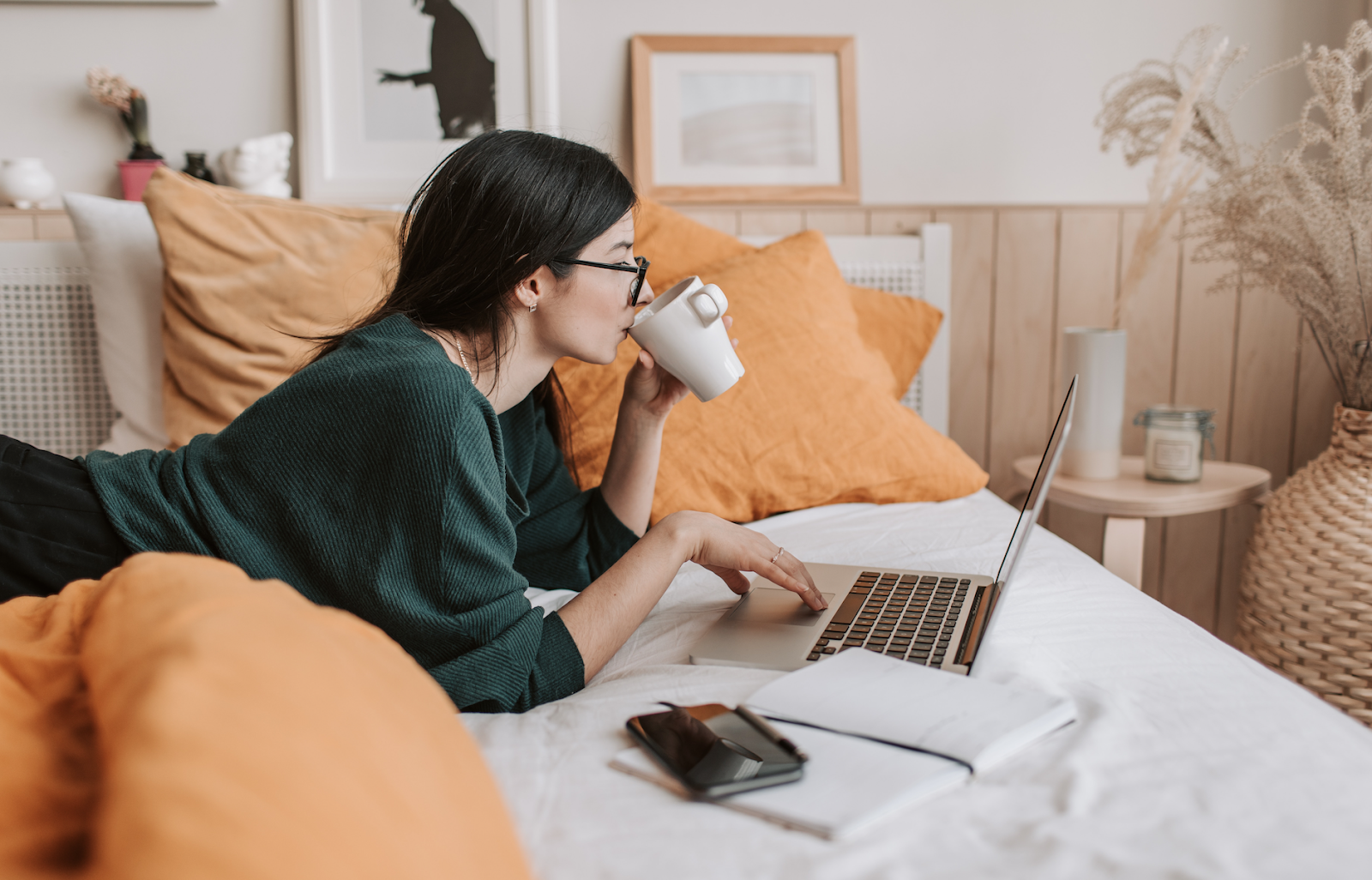 Once you settle on a new layout, you can take your reorganization a step further by restyling the decor items on your shelves and countertops. Take a few minutes to gather all your books, candles and other knick knacks, give them a good cleaning, and then start playing around with different ways and places to style them throughout your home.
This restyling method of "shopping your home," or rearranging home decor pieces you already own, is the best way to freshen up your space without spending any money. But if you do want to pick up a few new pieces without breaking the bank, head over to your local thrift store and start hunting for treasures. You never know what you'll find!
Switch Up Your Textiles
Another way to switch up your space is to swap out your textiles. Things like bedding, curtains, and rugs can all have a huge impact on the overall look and feel of your home.
If you're ready to splurge on a new sheet set (we do spend one third of our lives sleeping, after all) then I highly recommend Brooklinen. Their ultra-luxe sheets are sure to make you feel like you're sleeping on a cloud, and they look suave and sophisticated in any bedroom. And if you're looking for something a little more fun and colorful to rest your head on, you can't go wrong with any of these gorgeous bedding sets from Urban Outfitters.
Urban Outfitters also has high quality throw pillows and blankets, which are an easy way to add a pop of color or a bit of warmth to any room. (Their Amped Fleece Throw Blanket is a fan favorite, and I can personally confirm that it's exactly as soft and warm as it appears to be.) Target also has some good options to choose from, like this faux fur throw.
When it comes to rugs, Wayfair is great for larger area rugs. Choose a bold statement piece, like this pink and mustard geometric rug, or something more classic and neutral like this black and white shag rug. For smaller rugs and cheaper options, you can snag major deals on Amazon, or even at places like TJ Maxx and HomeGoods.
Add Some Art to the Walls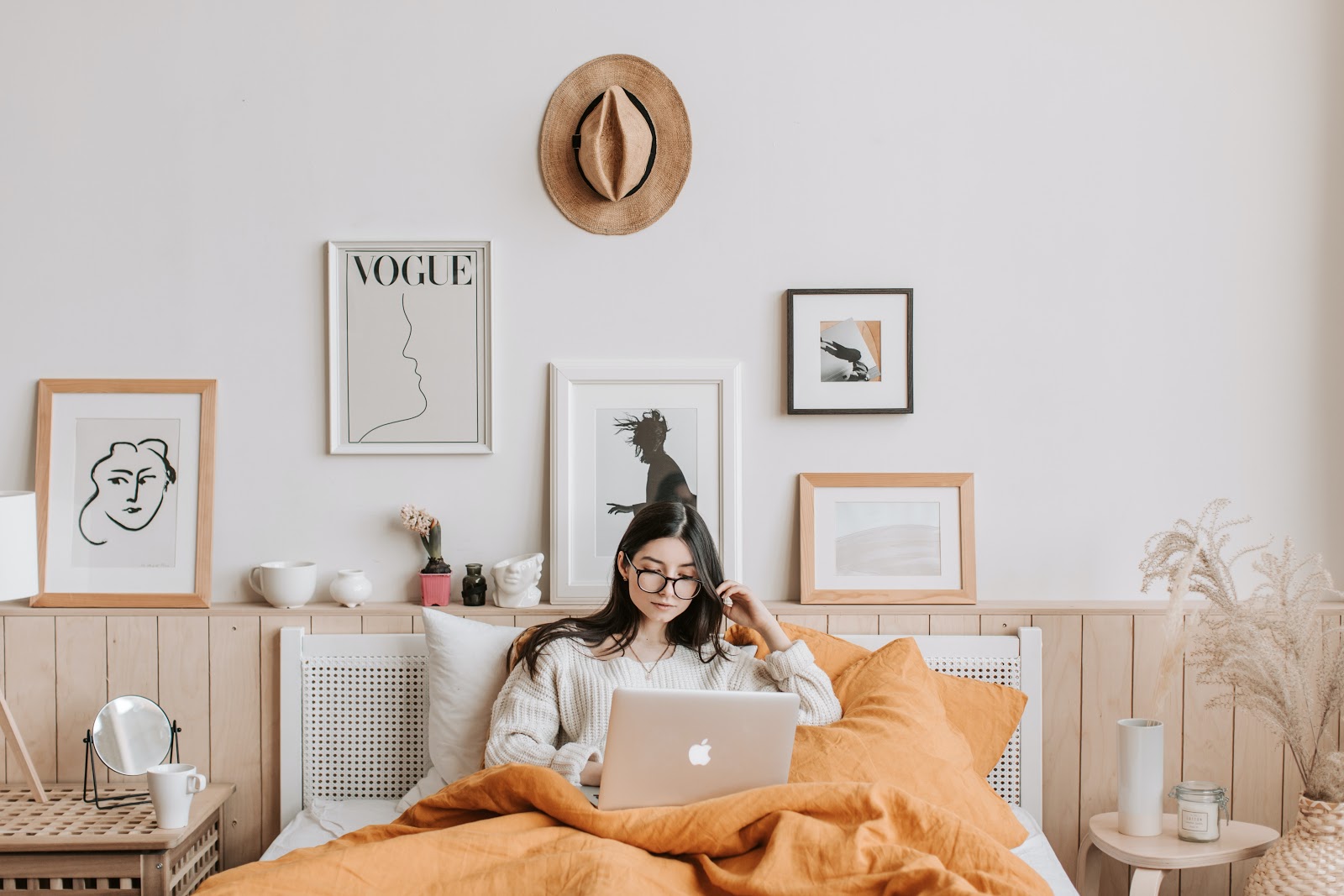 No home is complete without art on the walls! Depending on your personal style preferences, there are a number of different ways you can spruce up your wall decor that are renter-friendly.
If you've got a lot of space to fill, you may consider adding a gallery wall full of your favorite photographs or art prints.
Not sure where to get unique prints from? Etsy and Society 6 are both filled with artwork from thousands of artists around the world, so you're sure to find something you love! Once you've printed and framed all of your prints or photographs, it's time to start building your gallery wall. Check out this TikTok for several tips to make the process easier.
*Pro tip: Buying framed art can be expensive, so I prefer to purchase digital downloads, get them printed at Walgreens, and then buy a cheap frame from Amazon or IKEA.
Do It Yourself
Of course, there's always the option to do it yourself when it comes to renter-friendly home decor! And with resources like Pinterest and TikTok, you'll never run out of fun DIY projects.
If you were on TikTok at the beginning of quarantine, you're certainly familiar with the viral DIY geometric accent wall. But if that's not your style (or if you're not permitted to paint the walls in your rental), removable wallpaper is a great alternative to painting. Check out this article to see how peel-and-stick wallpaper can completely transform your space.
Other quick and easy upgrades include swapping out your kitchen and bathroom hardware for something a little more upscale, or elevating your bedroom with a DIY pendant light fixture. But whatever you do, just make sure to check with your landlord first to make sure it's okay.
Don't Forget the Greenery
One of my favorite renter-friendly ways to add some color and life to your home is by adding plants and flowers. Not only does it look pretty, but plants have actually been scientifically proven to improve the air quality in any space.
If you're not sure where to start, find a local greenhouse in your area and stop by to see what they have in stock. They'll be able to recommend plants for you based on your skill level and the amount of natural light in your home. (For what it's worth, snake plants and pothos plants are pretty safe options for beginners!)
Don't exactly have a green thumb? You can always opt for fake plants, or just stop by the farmer's market to pick up a bouquet of flowers for your kitchen table. Either way, you're still getting a bit of color and a pretty new decor piece!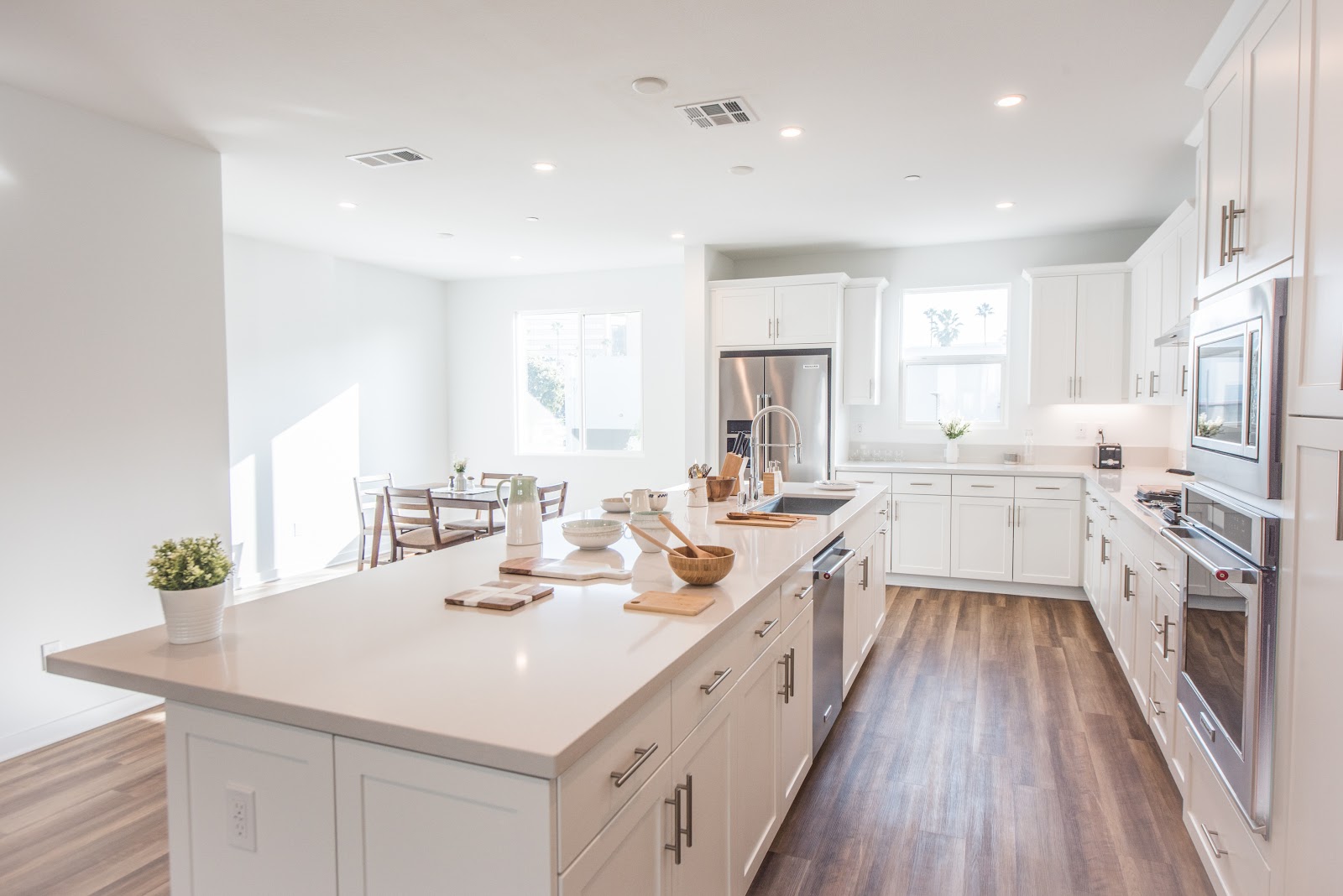 At the end of the day, your home should be a safe, functional space that you enjoy spending time in. Being home so much in 2020 has caused me to have an even deeper appreciation for home decor and expressing personal style. If you're looking for a new apartment this year, Tripalink offers fully furnished co-living spaces with updated kitchens and spacious common areas.
Plus, each apartment comes with all utilities included (even WiFi) and a free weekly cleaning service. To learn more, check out their available spaces in Los Angeles, Irvine, Seattle, Tucson, Philadelphia, and Pittsburgh.