Although the 2020 Christmas season has arrived, there is no denying that the holiday is looking and feeling just a little different this year. With limited ways of celebrating this normally festive month, and traveling home for the holidays a challenge, there is still one beautiful glimmer of hope to keep the Christmas spirit alive.
Having a Christmas movie marathon! Binging on back to back Christmas movies this year isn't just a perk of the season; it's a necessity. Acting as reminders of family traditions and harboring a host of memories, Christmas movies are the perfect go-to when you can't be celebrating beside the ones you love this Christmas.
When I crave a nostalgic walk down a snowy memory lane, I bring back these personal favorites and snuggle up with the ghosts of Christmas past. And who knows, maybe some of these will spark memories for you too? And before you think this is your standard list of Christmas movie classics, prepare for a couple of surprises.
So, let's get ready to binge on a bacchanalia of televised joy and cheer, grab your coziest blanket, sip your hot cocoa (pass the whipped cream, please!), and let's dive into some of my all-time favorites!
National Lampoon's Christmas Vacation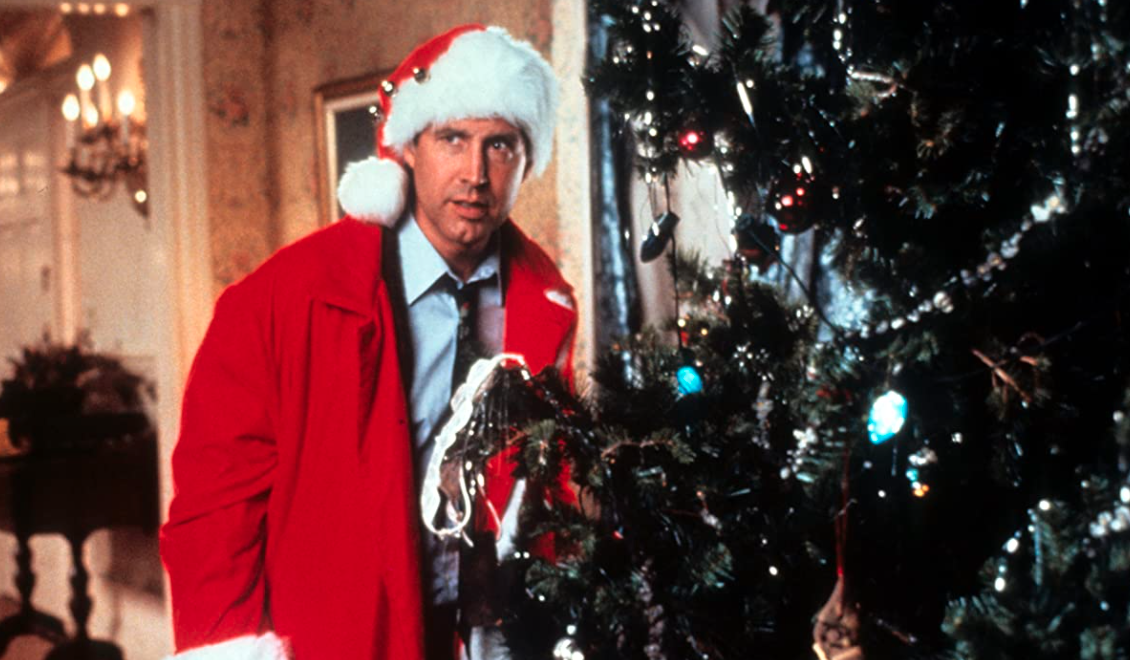 I am not sure how anyone can celebrate the Christmas holiday without watching this must-see Christmas movie. With Clark Griswold as the family's fearless leader, nothing seems to go right. This hysterical 1989 movie is completely relatable for nearly every family that has had a Christmas go wrong.
I recall watching this one a couple of Christmases ago and spotting from the corner of my eye our family cat lunging for a blinking tree light. The irony and timing couldn't have been more perfect. Watch the film, and you'll know why.
A Christmas Story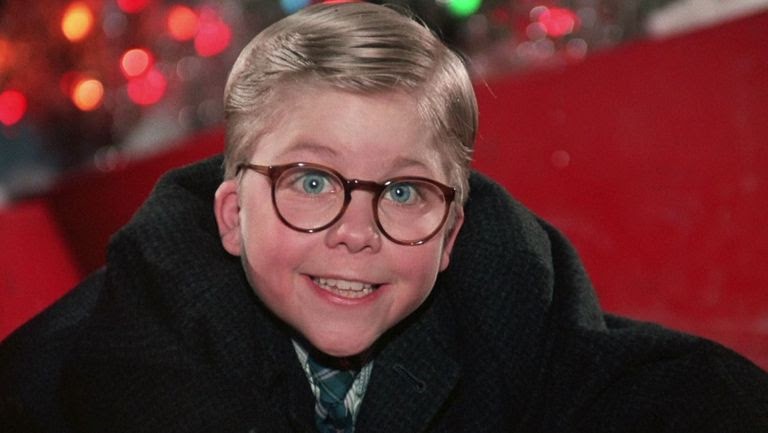 This 1983 film classic is a personal favorite and tops my emotional Christmas memories list. With a 24-hour marathon aired every Christmas eve and running through Christmas day, "A Christmas Story" tells the story of Ralphie Parker and his undeniable quest for a Red Rider BB gun (with a compass in the stock!).
This quotable ("you'll shoot your eye out, kid!") and hilarious beloved story bubbles up emotion for me every year as it was an absolute favorite of my mother's. We would sit on the living room floor wrapping last-minute presents and laughing until we cried at how well we knew the entire dialogue of this treasured family favorite. Each year I am left longing for just one more 24-hour marathon with her, and one more bottomless cup of hot chocolate whipped up in a way only she could do.
Scrooged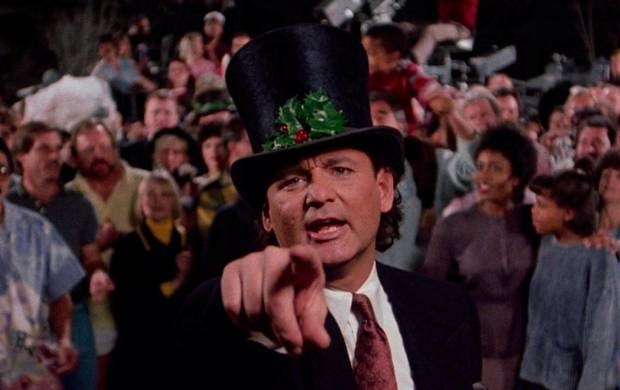 This modern adaption of "A Christmas Carol" stars Bill Murray in the role of Scrooge. For this 1988 version, Scrooge is a successful television executive with a mean streak and is determined to live a life alone, estranged from his one true love. As the traditional story goes, those infamous three ghosts visit him, forcing him to reevaluate how he has lived his life. I adore this adaptation because it is a relatable real-world reminder versus the tried and true version.
Krampus
I told you there would be a surprise! No Christmas film fest is complete without throwing in a few unexpected twists and turns that keep you on your toes. This 2015 Christmas tale is packed with anti-holiday sarcasm and ridiculous demons that keep the laughs (and horror) coming.
The ghastly inspiration for the Krampus tale is Germanic and centers around a hairy, horned, and cloven-hooved demon who piles naughty children into his sack, beating them with a switch or—eats them. You may want to have that blanket handy to pull up over your head when you watch this one; I always do!
Elf
If this one doesn't put a smile on your face amid a pandemic hit Christmas, I don't know what will. In this 2003 Christmas tale, we get a fresh twist on Santa's most infamous helpers, the elves—or should I say, one certain elf. Will Ferrell stars as Buddy, a human elf that ventures to the Big Apple to find his father and bring a bit of North Pole spirit to a soured New York City.
I love singing along to the musical moments in this one, thanks to the velvet-soft vocals compliments of Zooey Deschanel. A house full of laughter and repeated Ferrell quotes around the dinner table keep this one a yearly tradition in our family.
The Christmas Chronicles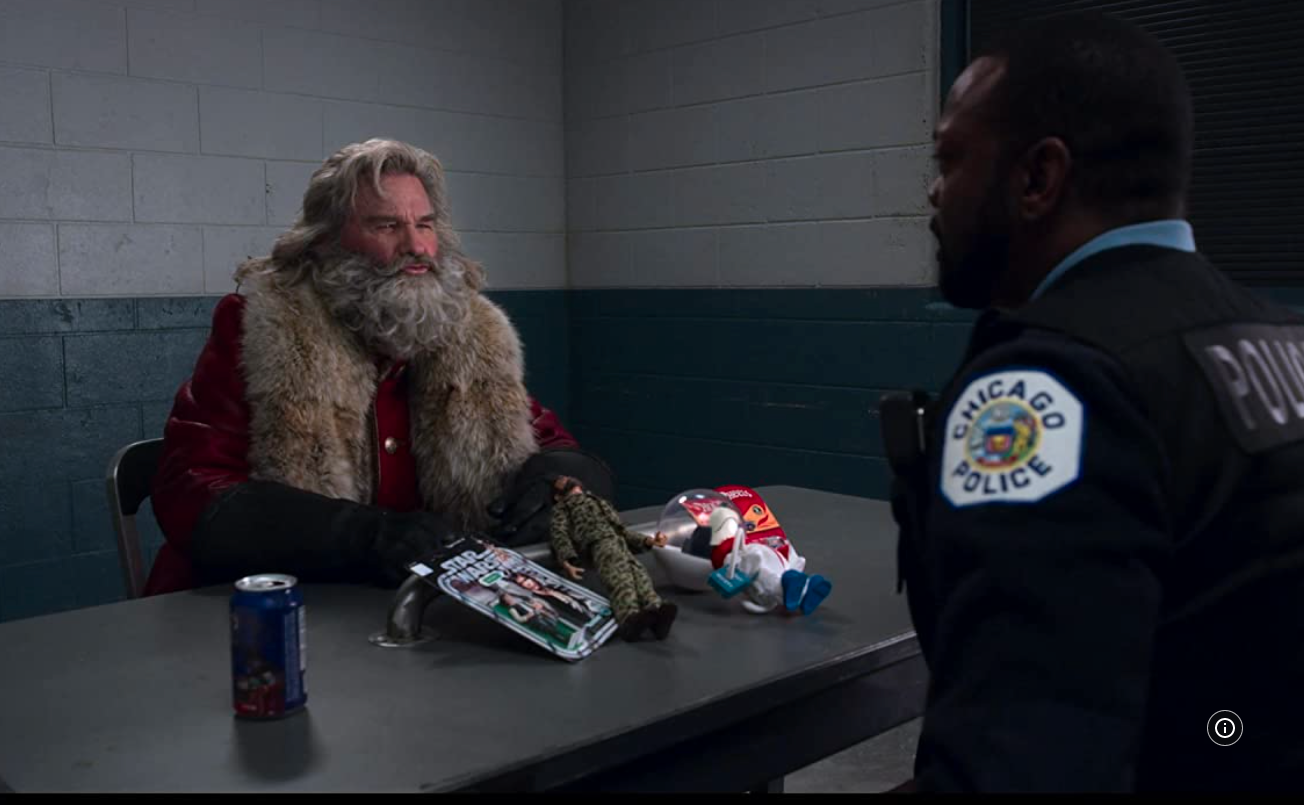 Thanks to this 2018 addition, I have a new favorite to add to my movie list. This Christmas Chronicles offers a new spin on the holly, jolly Santa image we have grown to know and love. With Kurt Russell rockin' his way into the legendary red suit and saxophone playing his way out of some gnarly situations, this new one doesn't disappoint.
I have watched the past three years religiously and always find myself singing along to the jail cell scene (yes, a jail scene...I told you it was a delicious twist on Santa!). You will want to add this one pronto and create some memories of your own. Plus Netflix just released a sequel! Perfect for a Christmas movie night binge.
There you have it! Six top-notch Christmas movies to rescue your Christmas spirit and bring a little joy to a very unusual holiday season. But what fun would it be watching this list of Christmas favorites without your roommates by your side?
Thanks to Tripalink's fabulous co-living communities, you can safely host in-house movie nights, any night of the week (not just during the holidays).
In addition to well-matched roomies to celebrate with, Tripalink offers secure living space and high-end kitchens to prepare meals together and so much more. Every month you save a ton of money through opting to live in a co-living space. More money in your pocket that can be spent on making amazing memories with friends and family; that is music to my ears.
Tripalink makes celebrating the season just a little easier for everyone—and that makes for a very Merry Christmas!