The most important aspect of successfully sharing a living space with roommates is communication! It's natural that conflicts arise when you're living in close quarters, but learning how to deal with these conflicts is the key to being a good roommate.
Having roommates can also be a big plus. If you've just moved to a new city, living with other people is a great way to make friends and expand your social circle. You can read here why co-living is even better than college dorms.
Living by yourself might seem appealing, but in reality it can get really lonely, not to mention how much money you can save for fun things like vacations or nights out if you're co-living with others. Although effective communication isn't always something that comes naturally to everyone! Here are some tips for making the most out of living with roommates.
Get Organized
Organized communication is often something people disregard. It's important to delegate tasks amongst your roommates. I suggest getting a real paper calendar, hanging it up in a common space, and writing out everyone's weekly cleaning duties or other responsibilities.
You can also use this calendar to write in important dates like when rent is due. Having everyone on the same page really helps to ensure nothing is lost in translation when you're co-living with roommates.
Share a Meal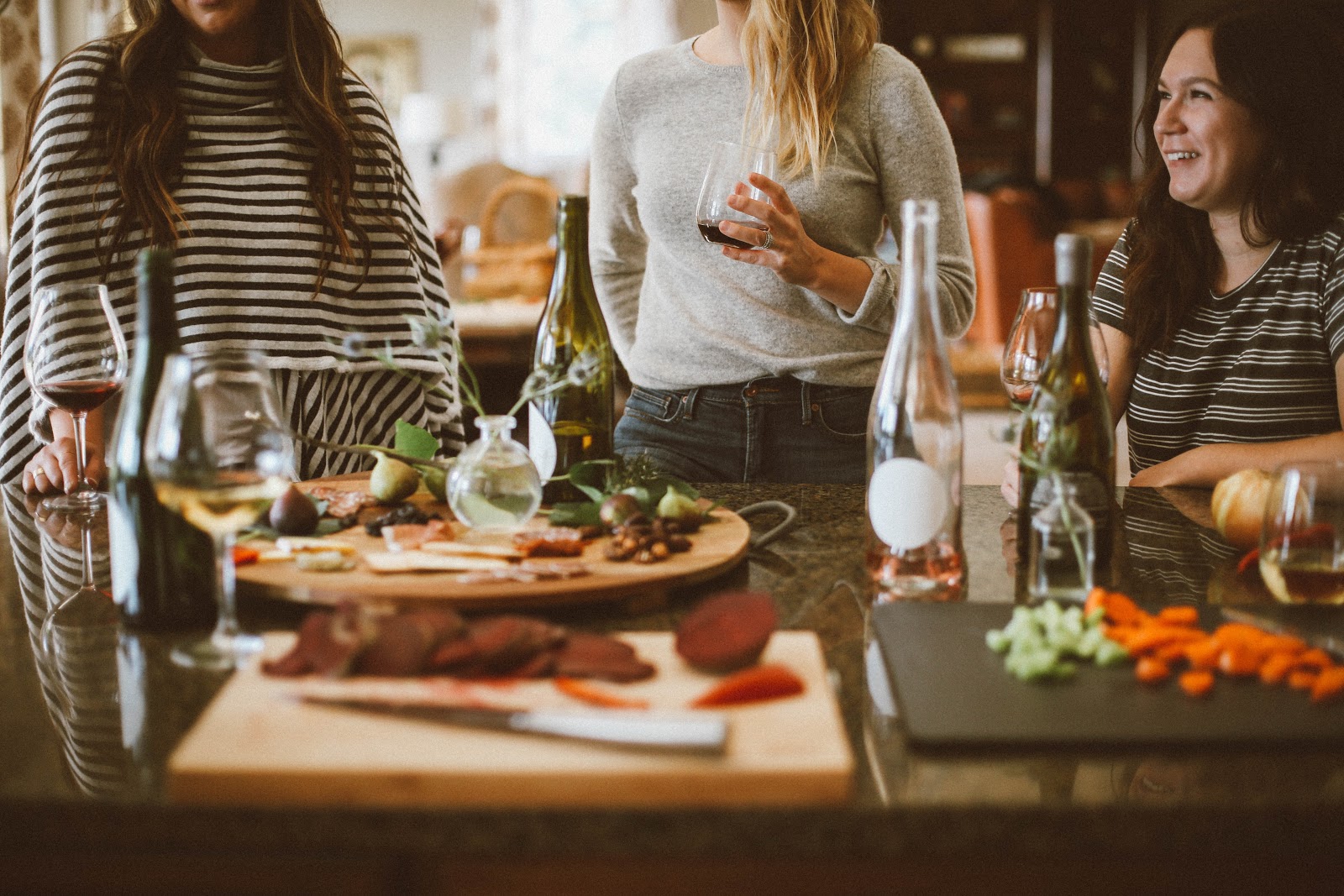 Whether you're a devotee of YouTube cooking shows who loves to plan a dinner party or hitting the delivery apps a few times a week, take time to sit down and have a meal with your roommates. This is a great opportunity to get to know each other better. Some of my fondest memories of former roommates are from big dinners we made together.
For international students, this could be their opportunity to showcase amazing cuisine from their home country. There really is something special about the bond formed over sharing a meal.
Start a Group Chat
The easiest and most efficient means of communication is via text message. Organize a group chat with your roommates on your favorite platform to ensure the dialog is free flowing. Don't forget to throw in a few memes and keep things light hearted so it's not only "Hey I need the washing machine today!" Avoid passive aggressive speech and always be your best self.
Plan Activities Together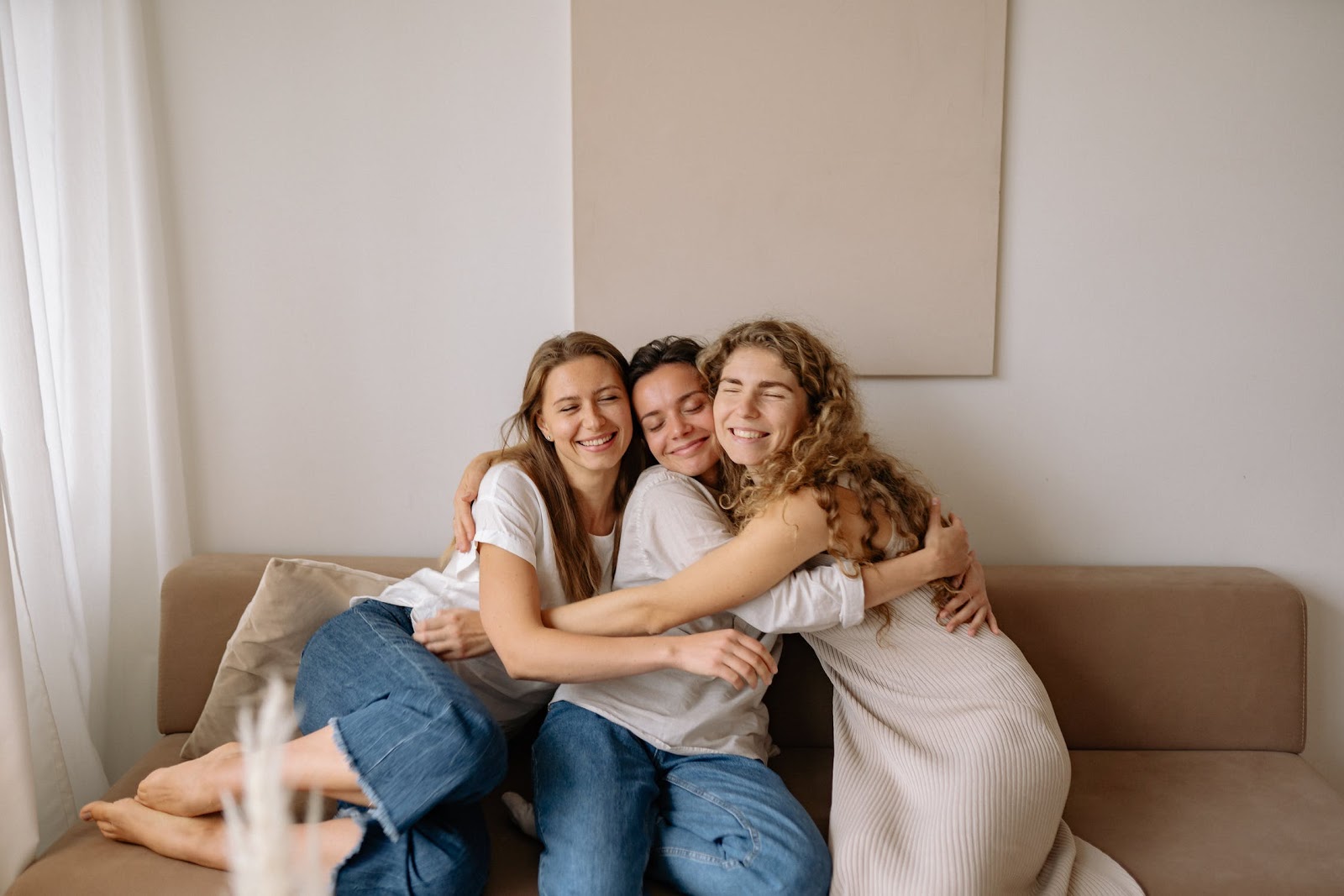 Put on a movie, have a spa night, or make cocktails and play board games! It can require a little effort at first, but befriending your roommates is truly worth it. Not only does it help facilitate healthy communication, you might also end up being friends for life.
Most of my closest friends are people I've shared a co-living situation with and I'm immensely grateful I made the effort to get to know them. If you need some ideas for activities, you can check out this article.
Learn to Let Go
When you're living with other people, it's inevitable they'll do some annoying things from time to time. (Spoiler alert: you probably do things that are annoying to other people too!) There's nothing you can do about either of these things, so fostering an attitude of acceptance is the most powerful thing you can do.
In other words, don't be too hard on anyone! If you do find yourself having a conflict with one of your roommates, we wrote some tips on how to resolve conflicts with roommates.
What's the easiest way to find amazing roommates? Co-living companies like Tripalink where they match you with compatible, like-minded people are a great option. Life is already stressful enough, so having a good roommate and a high quality living space is such a huge burden taken off your back. Tripalink has immaculate rental properties all over the country, take a look at their properties here.