Tacoma, Washington: The City of Destiny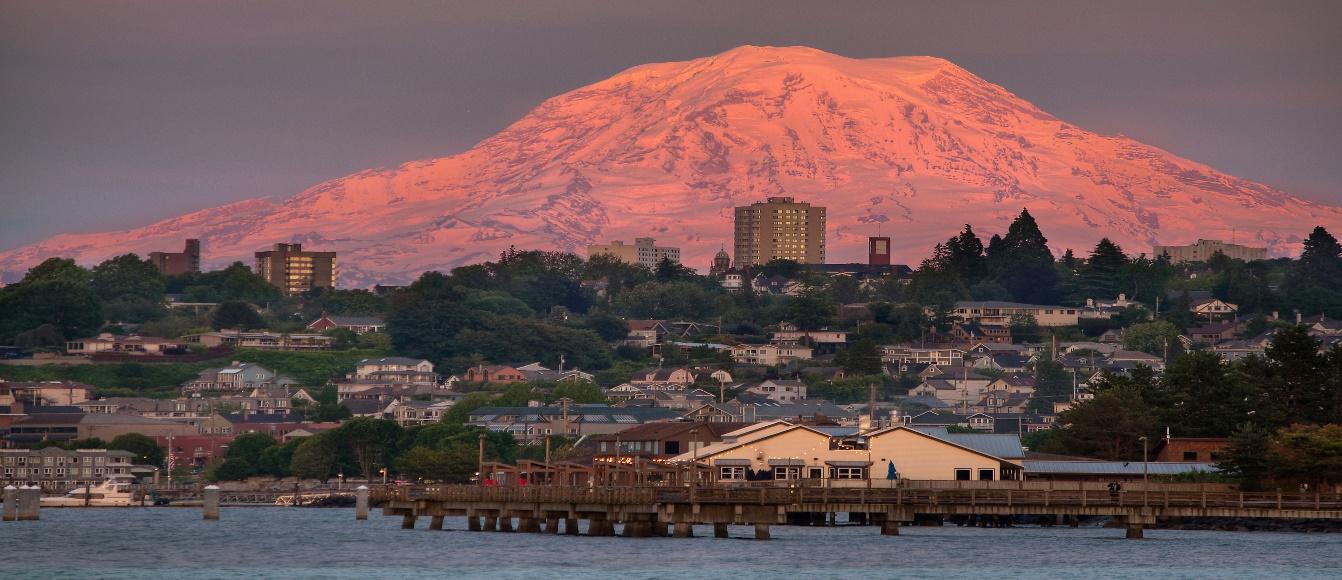 Photo Via Trip Savvy
The urban legend surrounding the city of Tacoma, Washington, is that it is most known as the 'City of Destiny.' Reportedly, the city acquired the nickname when being handpicked as the western terminus of the North Pacific Railroad. Thus, making Tacoma, Wa, a significant component of the doctrine to span the continent from the Atlantic to the Pacific, a philosophy otherwise known as "Manifest Destiny." And since this city was a massive component of that movement, it was stamped as The City of Destiny.
For Tacoma to be selected, it had to have a certain je ne sais quoi or a certain quality that made it stand out. And by the end of this blog post, I will have hoped to at least begin the process of making you a believer in all that Tacoma, Wa, has to offer. Because, at minimum, Tacoma, Washington, has a history dating back to the late 19th century. And a city so rich in history can guarantee its residents and visitors that there's plenty to explore, do, and see while there.
Deemed "A Nature Wonderland"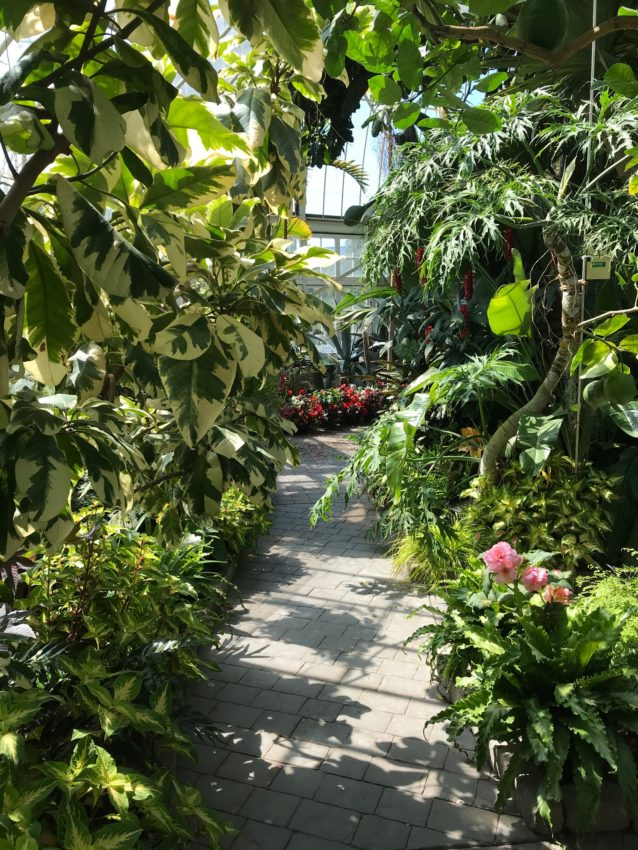 Photo via 365 Traveler
Believe it or not, Tacoma, Washington, is the place to be if you're a nature lover. In short, Tacoma is described as a "Nature Wonderland" for many reasons. One is that the city sits right along Puget Sound, a collection of islands, channels, inlets, and estuaries, stretching over 2,500 miles. As a result, Tacoma Wa has become home to some of the most diverse sea creatures. Tourists and residents gather along the bank to sightsee, often spotting Orcha Whales, various types of Salmon, and even Seals, to name a few. In addition to the sea creatures along the bank, there's still a vast amount of sea and wildlife to discover in Tacoma, Washington.
Point Defiance Zoo & Aquarium:
Photo Via The Daring Gourmet
One place you must visit in Tacoma, Wa, especially if you're an animal lover, is the Point Defiance Zoo and Aquarium. Here, you can get an up close and interactive experience with animals. This zoo and aquarium combo is the first ever in the Pacific Northwest. The twenty-nine-acre property houses everything from Hammerhead Sharks and Polar Bears to Meercats and Red Wolves. Now, for those who are thinking, "what's the price tag to enter?" Admission into the zoo and aquarium is only $20 for adults (age 13+), Youth tickets are $15 (ages 3-12), and infants (2 & under) get in absolutely free. Tickets can be purchased online or at the counter for only a few dollars more. And for those who'd love to explore the Zoo and Aquarium more frequently, they also offer various membership packages via their website.
Another cool thing about the Point Defiance Zoo and Aquarium is this, suppose you're in the Tacoma, Wa, area (or are thinking of relocating) and have a heart for animals; in that case, they provide various job opportunities and internship programs for you. For instance, all current college students with at least one year of course work can choose from Veterinary Technician internships, Life Support & Water Quality Internships, and more. And for recent college graduates/young professionals, don't fret; the Point Defiance Zoo and Aquarium also has you covered! Their current internship programs aim to provide recent graduates with all the on-the-job training they may need. So if you see yourself on a career path that caters to animals, The Point Defiance Zoo and Aquarium might be the jumpstart you need.
If you're interested in visiting, the Point Defiance Zoo and Aquarium sits at 5400 North Pearl Street, Tacoma, WA 98407. They are mainly open seven days a week from 9:00 am-5:00 pm. However, in some cases, hours may vary, so for more information, please visit their website and prepare to take a walk on the Wildside.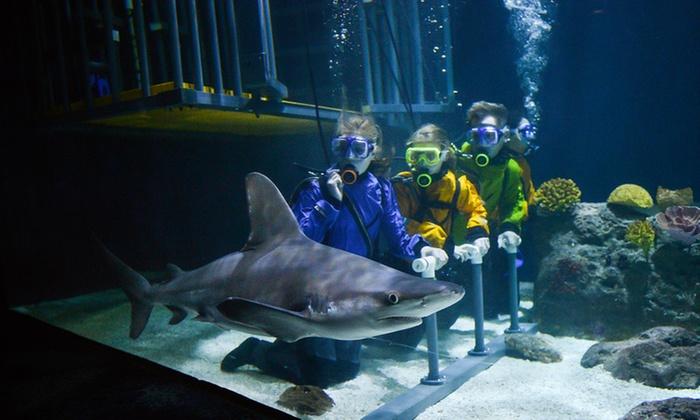 Photo via Groupon
WW Seymour Botanical Conservatory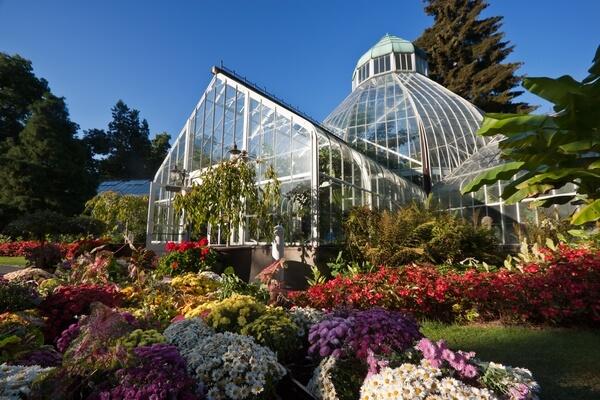 Photo via Photo Hound
If animals are not your thing and you're more into vegetation, you should visit WW Seymour Botanical Conservatory. This gorgeous glass, Victorian Style Conservatory grants access to over 200 species of Orchids and over 500 plus species of plants such as Azaleas and Epiphyllum Cacti, to name a few. In other words, WW Seymour is where you can literally " stop and smell the flowers." So if that suits your fancy, take a stroll to Tacoma's picturesque Wright Park at 316 South G St.Tacoma, WA 98405. They are open Wednesday-Sunday from 10:00 am-4:00 pm, and the best part is that admission to this "green thumb paradise" is free.
Tourist Attractions in Tacoma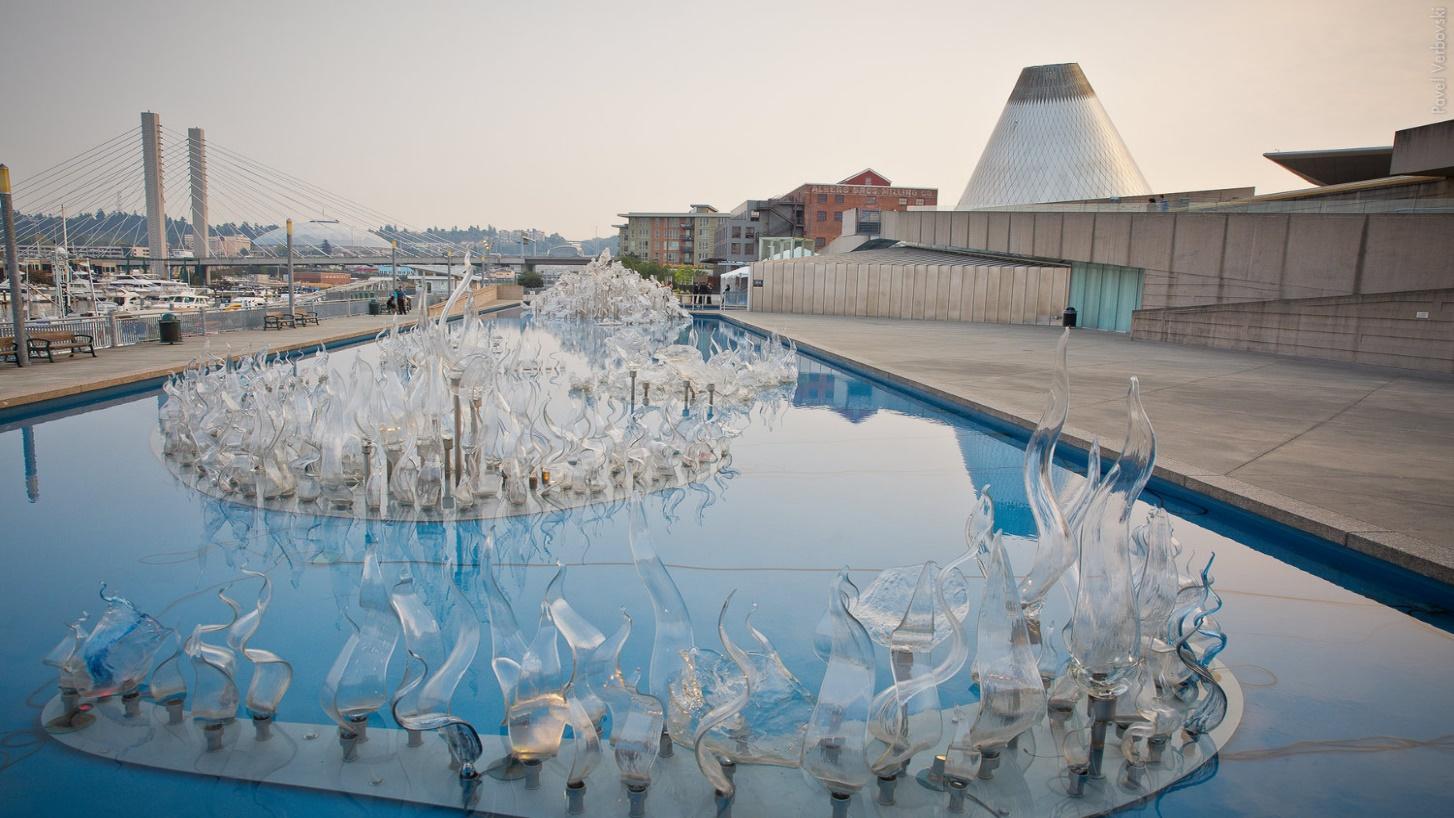 Photo via the Museum of Glass website
In addition to being known for its nature exhibits, wildlife, and marine life, Tacoma, Washington, is also best known for its world-renowned glass art. So it's no surprise that many of its tourist attractions include some aspect of the unique glass pieces that call this city home.
For instance, one major tourist attraction in the heart of downtown Tacoma's Museum District is the Museum of Glass. This museum is an interactive glass art studio where visitors can view glass pieces from artists worldwide. In addition, you can watch as one-of-a-kind glass art pieces are created right before your eyes. And even better, all six and up visitors can sign up for fusing classes, allowing you to create your very own glass art pieces. The cost to attend these classes is only $35, but please note that this fee is separate from the price of admission. Also, reservations are strongly encouraged because slots fill up quickly. The courses include various techniques such as assembling sheet glass art, powdered glass, and stringers. Final pieces take about a week to complete and can be picked up on-site or shipped to your door for an additional fee. Sounds cool, right?
And what's even more exciting is that the Museum of Glass is searching for visiting artists. So if you're an art major looking for some exposure or a freelance artist looking to shine, the museum of Glass may have a spot for your work. To learn more, visit https://www.museumofglass.org/
The Museum of Glass is at 1801 Dock Street, Tacoma, WA 98402. They are open Wednesday-Sunday from 10:00 am to 5:00 pm.
Tacoma Arts Museum

Photo via 365 Traveler
Another one of the six museums in Tacoma's downtown Museum district is the Tacoma Arts Museum. Referenced as an anchor in the city's downtown scene, the Tacoma Arts Museum is a gathering space that connects diverse crowds of people through various works of art. Its central location makes it easy to access regardless of where you are in Tacoma. And what's even more remarkable is that it's right across the street from the University of Washington, making it easily accessible to students who may wish to visit. This museum is unique because it houses over 5,000 pieces—yes, you read it right, I said more than 5,000 works of art. How impressive is that? But it's also important to note that the museum doesn't just stop at art. They're also known for their café, The Relish Café, they host many social events for residents of Tacoma, and they even hold concerts there, making the Tacoma Arts Museum one of the most stand-out museums in all of Tacoma.
Tacoma Arts Museum is at 1701 Pacific Avenue, Tacoma, WA 98402. Make sure to stop by on your next visit to Tacoma. They are open Wednesday, Friday, Saturday, and Sunday from 10:00 am to 5:00 pm, and Thursdays from 10:00 am to 8:00 pm. Every Thursday from 5:00 pm – 8:00 pm, admission is free.
Washington State History Museum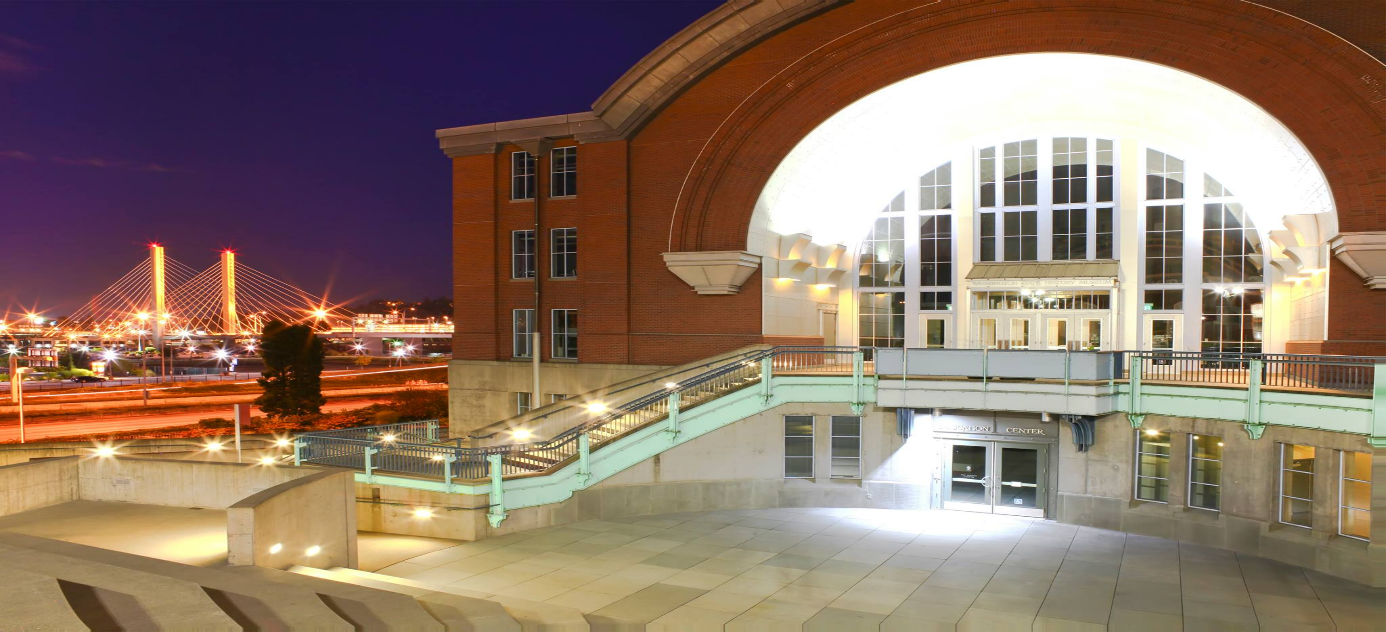 Photo via Move to Tacoma
The Washington State History Museum is the place where "fun and fascination" collide. Through the use of interactive exhibitions, you can explore much of Washington's impact throughout the world. This museum offers an array of temporary and permanent exhibits. Some of what you can expect are digital exhibits such as the Dr. Martin Luther King exhibit, which chronicles his visit to Washington in 1961. And live presentations such as the "Washington: My Home" exhibit, which details how many migrated to and decided to make Washington D.C. their home through oral histories, photos, and various artifacts. Something unique about this exhibit is that it has a separate portion entitled "Step into my shoes," In this area, they have an array of shoes that either corresponds to the story or the person who wore them in the story. But that's not what makes it unique. Instead, according to their website, you can "visit the Migration Station, and note your answers to questions about immigration." Then, your answers are uploaded for the world to see. You can even "place a disk on the world map to show where your family came from," making you an active part of the exhibit.
So if you're dying to know, "what's so special about Washington?" Then the Washington State History Museum is the place to be. It sits at 1911 Pacific Avenue, Tacoma, WA 98402. They are open from Tuesday-Sunday from 10:00 am to 5:00 pm. And on the third Thursday of each month, they extend their hours from 10:00 am to 8:00 pm. And even more remarkable is that they offer free admission from 3:00 pm to 8:00 pm every third Thursday.
Live Like A Local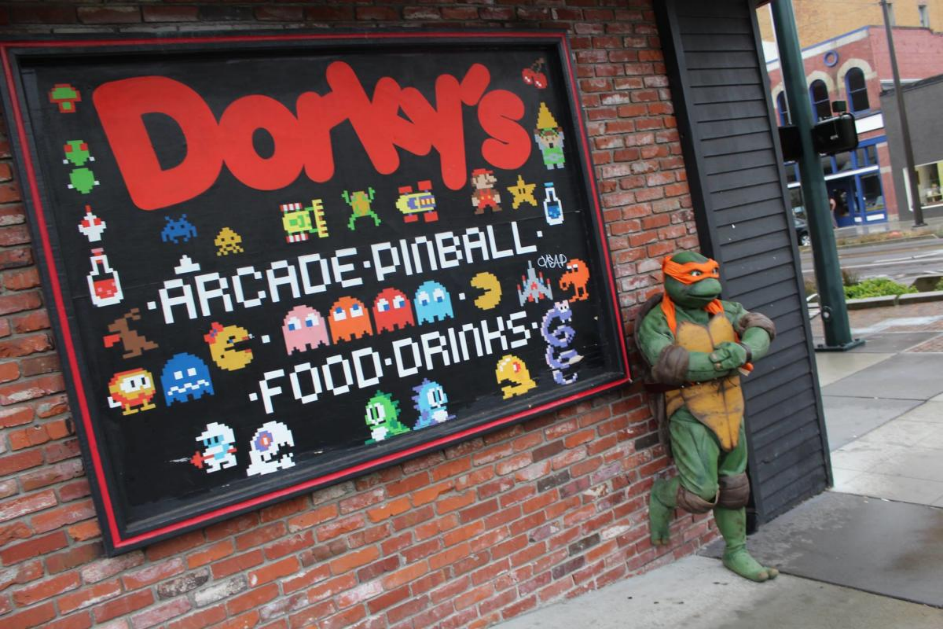 Photo via Travel Tacoma
For those of you in search of "regular" or "everyday things" to do while in Tacoma, you know, things `that aren't so "touristy" but still entertaining, I would suggest visiting Dorky's Bar Arcade. Dorky's is an 80's style video game arcade at 754 Pacific Ave, Tacoma, WA 98402. They are open six days a week. On Sundays, Tuesdays, Wednesdays, and Thursdays, they are open from noon to midnight, and Fridays and Saturdays from noon to 2:00 am. You can take game night to a new level at Dorky's, playing classics such as Mario Cart, Pin Ball, and Mortal Combat for only a quarter. You can also indulge in classic bar staples such as Pizza and Beer. And $2 Tacos on Tuesdays.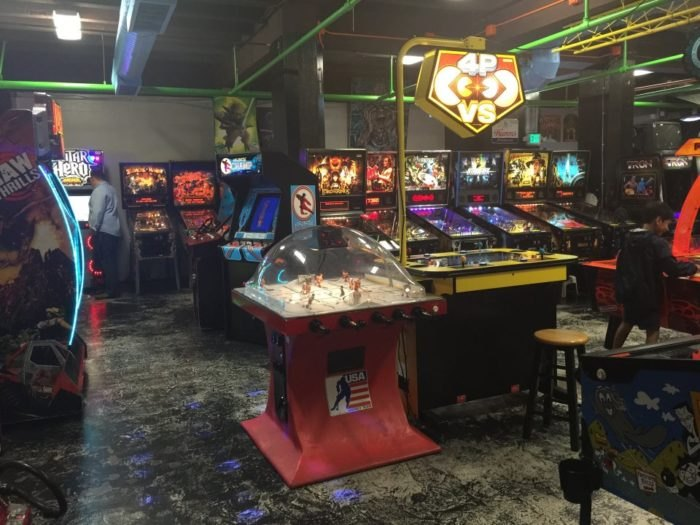 Photo via Only In Your State
Dorky's is the go-to spot for game night with friends or roommates. And for those looking for adult-only fun, Dorky's is conveniently 21, and up after 9:00 pm, so you can rest assured that you're not racing to the Popeye machine before someone's 12-year-old beats you to it because this arcade will surely bring out your inner child.
Tower Lanes: unlimited Fun For All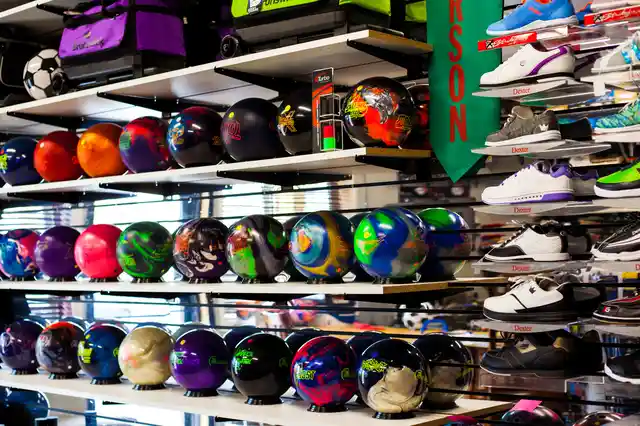 Photo via Tower Lanes Website
Tower Lanes is the place to be for those of you looking for fun at any time of day. Tower Lanes is an entertainment venue featuring activities such as bowling, billiards, and even mini golf virtually 24 hours a day. Perfect for a first date or even a night out after work with friends. You Know? One of those nights, you want to have some good, clean, fun—and a drink too. And the sweet part is, they offer group rates on various activities such as mini golf. Furthermore, if you'd like to showcase your competitive side, consider signing up yourself and your crew for their bowling or mini golf tournaments to amplify the fun.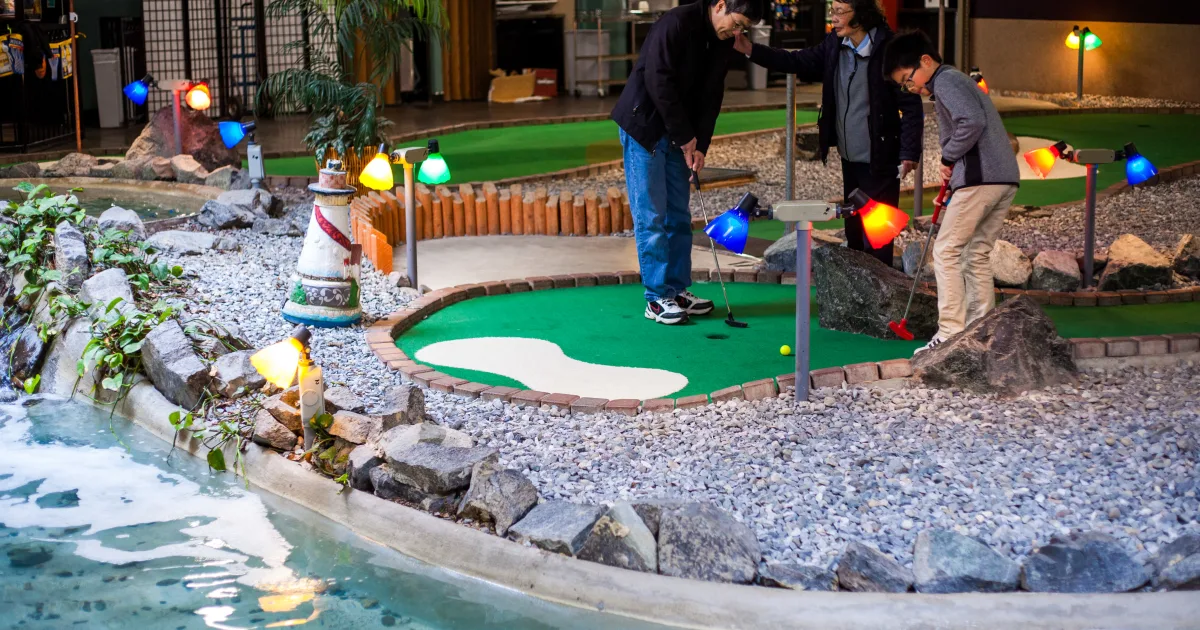 Photo via Tower Lanes Website
To make a reservation, be sure to call ahead. The number to Tower Lanes is (253) 564-8853. You can also visit their website at https://www.towerlanes.net/
Be sure to visit 6323 6th Avenue Tacoma, WA 98406, and let the "good times roll."
Eat Like A Local
An easy way to get your hands on some of the diverse cuisines within Tacoma, Washington's city limits, is to visit Tollefson Plaza at 1548 Pacific Ave, Tacoma, WA 98402, every Wednesday. Why Wednesday, you ask? Well, this is where they host: Food truck Wednesdays. And from 11:00 am – 3:00 pm, you can get your hands on cuisines from some of the city's best mobile food units. So if you're ever in the area on a Wednesday, bring your wallet and appetite with you.
Is Tacoma Worthy of You?
Tacoma is your place if you have a knack for the arts and design, and Tacoma is worth it if you're a nature enthusiast. And Tacoma is your place if you like to explore because it's always something to get into while there. See for yourself why Tacoma is considered a city on the rise.
If, after reading this, you have considered making Tacoma, Washington, your new home? Or are you a recent transfer looking for a bachelor( ette) pad? Check out Tacoma lofts for rent for the scoop on floorplans that may suit your needs.