There is nothing quite like sleeping in on the weekend and waking up to a warm and cozy brunch. The Emerald City is loaded with plenty of great restaurants that offer a cheap bite to eat or satisfying brunch spanning from Capitol Hill to the University District. No matter your appetite or budget, you can always find a great breakfast nearby and that beloved cup of coffee. Check out these 7 top brunch spots near the University of Washington this week.
Check out these spots when you want something for breakfast or lunch but may not have much time.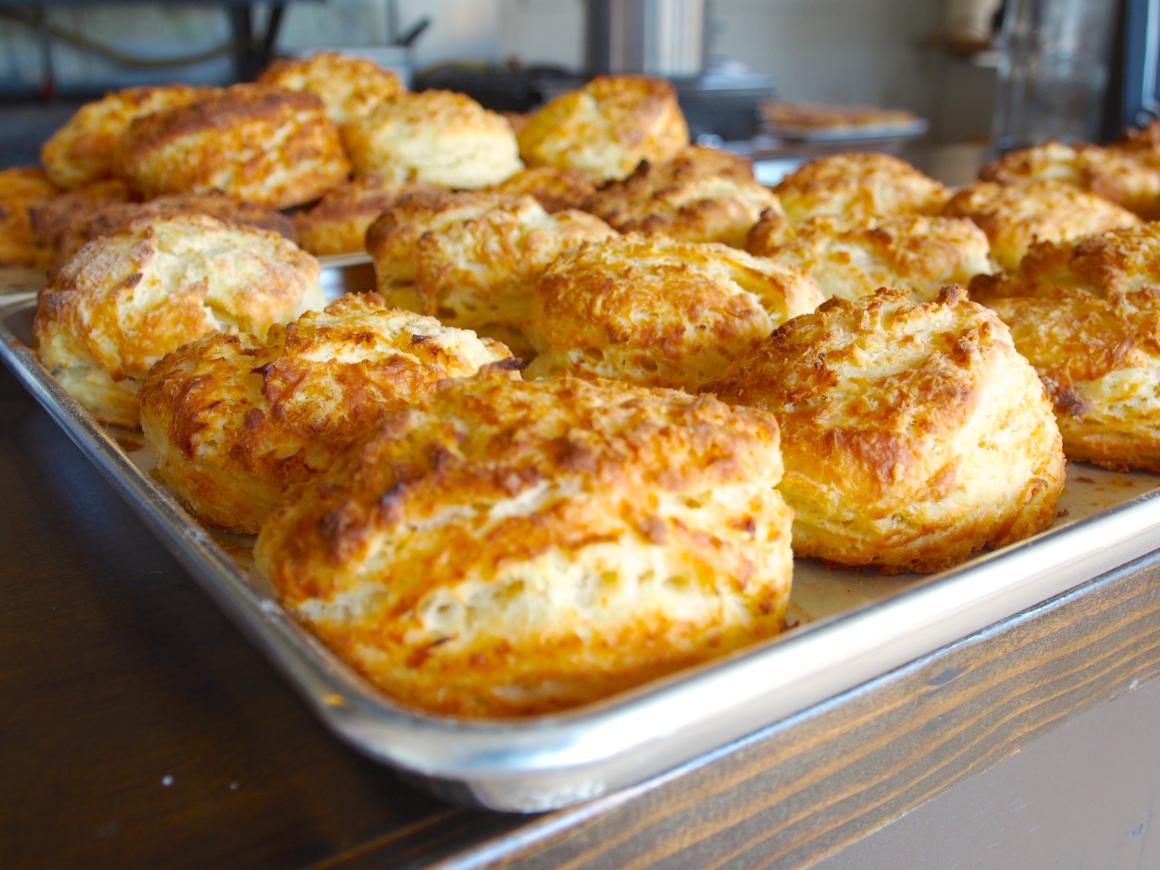 Café Flora
Café Flora is a vegetarian restaurant that serves brunch on weekends. The menu features a range of vegetarian and vegan options, from tofu scrambles to gluten-free pancakes. The café's bright, airy atmosphere and charming outdoor patio make it a popular spot for brunch.
Additionally, the restaurant's commitment to sustainability and locally sourced ingredients is a major draw for many customers.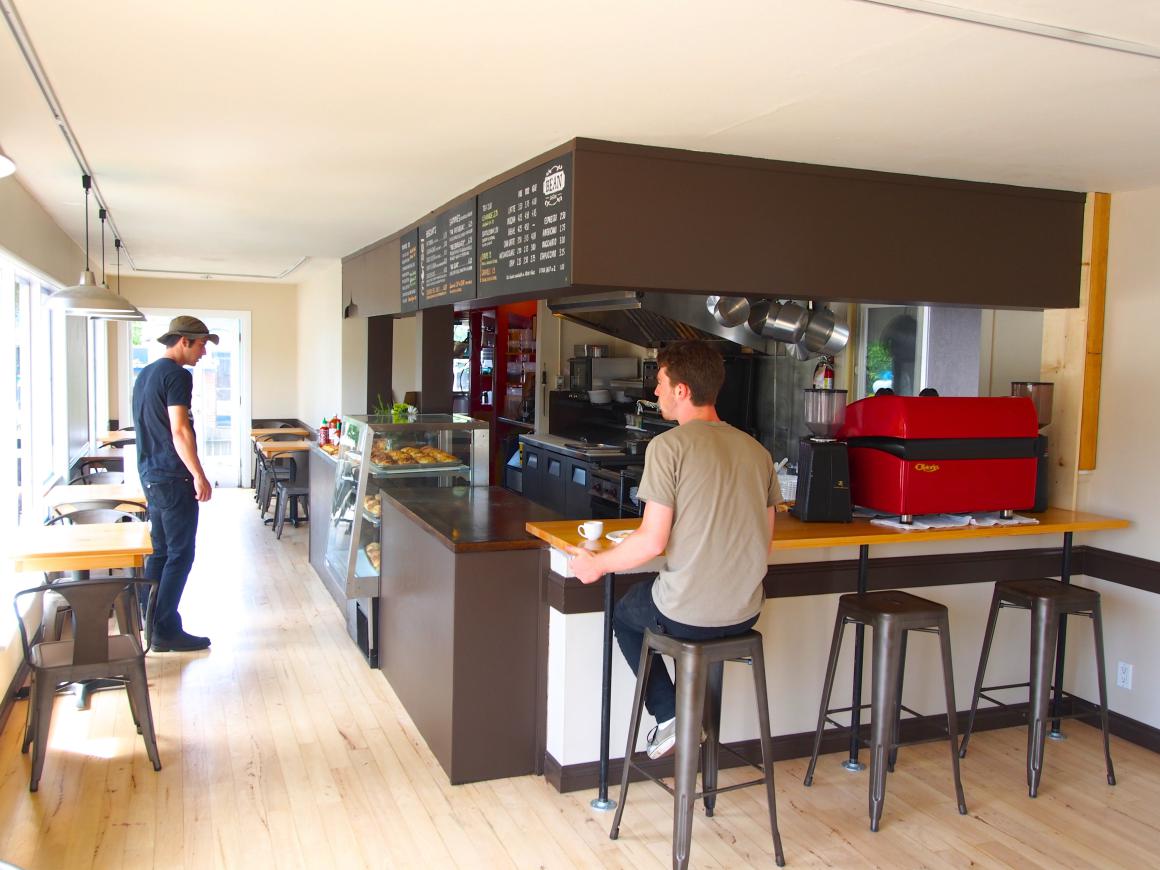 Morsel
5000 University Way NE Suite D Seattle, WA 98105
Open Everday 8 am-3 pm
If you need something quick for brunch and don't want to sit down or wait in line, Morsel is the place to go in the University district. This grab-and-go inspired spot features fluffy biscuits that are good enough to eat by themselves and one of the many jams offered on the side.
But, if you need something a little more filling, choose a breakfast sandwich that includes the biscuit and other yummy ingredients to go with some good coffee options.
Byrek & Baguette
4209 University Way NE Seattle, WA 98105
Open Everyday 10 am-2 pm
Check out the unique Byrek & Baguette this week to taste Albanian food in the U district. A byrek, also known as spanakopita, is a savory or sweet pastry that can be filled with whatever you'd like. This Seattle restaurant also serves scrambles, breakfast sandwiches, and classic plats as well.
We recommend trying the apple, walnut, and caramel sauce byrek for a sweet breakfast or a savory beef, onion, and tomato byrek for a later brunch item.

Ugly Mug Cafe
1309 NE 43rd Street Suite 101 Seattle, WA 98105
Open Monday-Thursday 8 am - 6 pm, Fridays 7 am-6 pm, and Weekends 8 am - 2 pm
When you want a cozy little coffee shop spot in the university district, look no further than the Ugly Mug Cafe. You'll find great coffee options and a few food options to choose from. We like the avocado toast and the croissant egg sandwich.
Again, it isn't anything fancy, but the coffee and food choices are enough when you want a hot cup in your hand and a bite to eat.
The GOAT
Easily one of the greatest of all-time brunch spots near the University of Washington!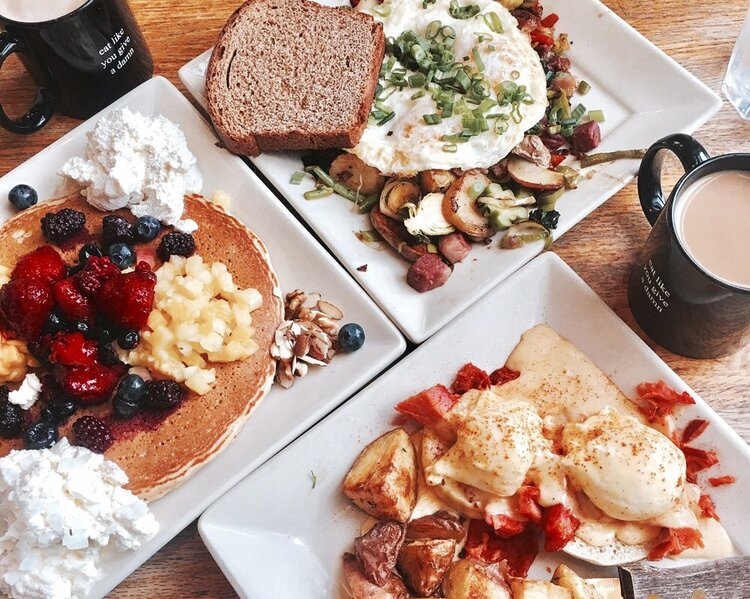 Portage Bay Cafe
391 Terry Avenue N Seattle, WA 98109
Every campus has its go-to breakfast spot, and Portage Bay Cafe is the mark for many in the U District. A true local favorite when it comes to brunch in seattle. This busy restaurant offers a beautiful breakfast bar filled to the brim with fresh fruits, granola, nuts, and a huge bowl of homemade whipped cream toppings for pancakes and French toast.
You can add these toppings to your pancakes or french toast to make you feel like a kid again. For those wanting a more savory option, the Seattle Benedict is the restaurant's specialty, made with local crab.
Consider making a reservation for weekend brunch, so you aren't waiting forever.
Worth a Try
You may have overlooked these best breakfast spots near UW, but they may surprise you and become your new go-to place.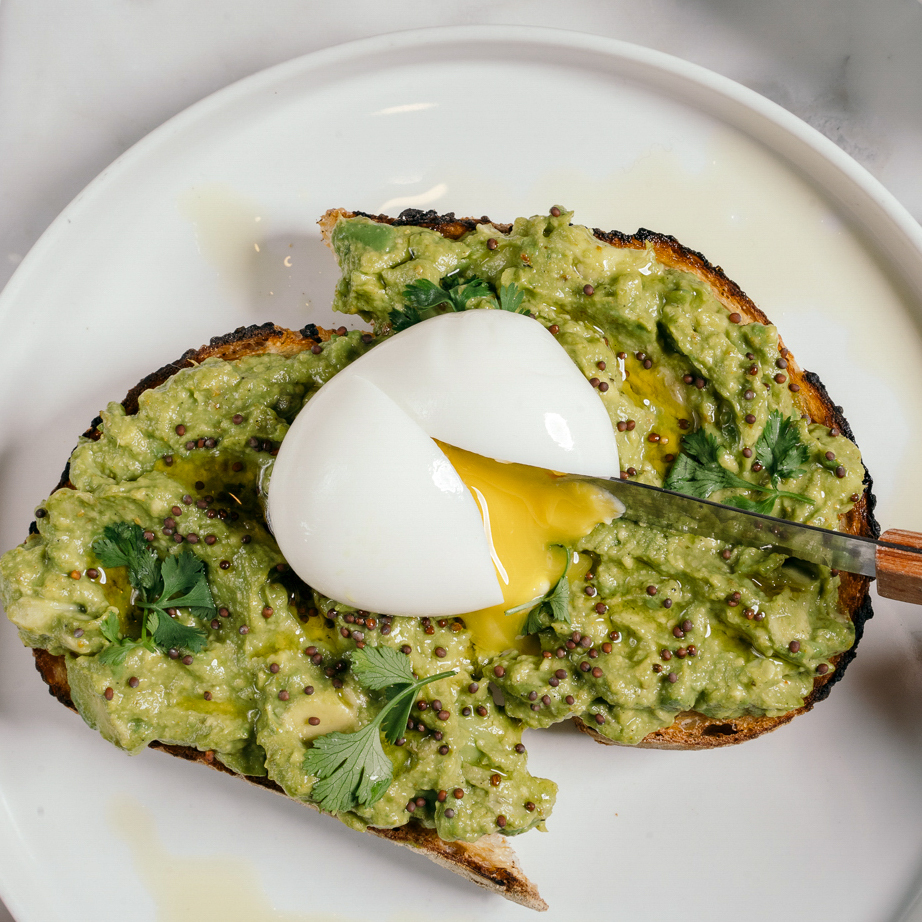 West Cafe Bar
2685 NE Village Lane Seattle, WA 98105
Open Everyday 8 am- 8 pm
This cozy cafe features a bunch of options for whatever brunch dish you like most. The topped toasts are different enough to pique our interest with a pear ricotta toast and a house-cured king salmon toast.
You can also order chia pudding, a classic Mr. Breakfast option, and we love the variety of dips that are offered as well.
The fresh pastries and fancy coffees are always fun to order for the table, especially if you come with a group from UW.
Pablo y Pablo
Pablo y Pablo is a Mexican restaurant located in Wallingford that serves brunch on weekends. The restaurant's brunch menu features a range of Mexican-inspired dishes, from huevos rancheros to chilaquiles.
Additionally, the restaurant serves a range of cocktails, including margaritas and micheladas, making it a great spot for a boozy brunch.
The restaurant's colorful decor and lively atmosphere make it a fun spot to gather with friends.
The Fat Hen
The Fat Hen is a cozy neighborhood café located in the Ravenna neighborhood of Seattle. The restaurant serves brunch on weekends and features a range of French-inspired dishes, from quiches to crepes.
Additionally, the restaurant serves a range of coffee drinks and pastries, making it a great spot for a leisurely brunch.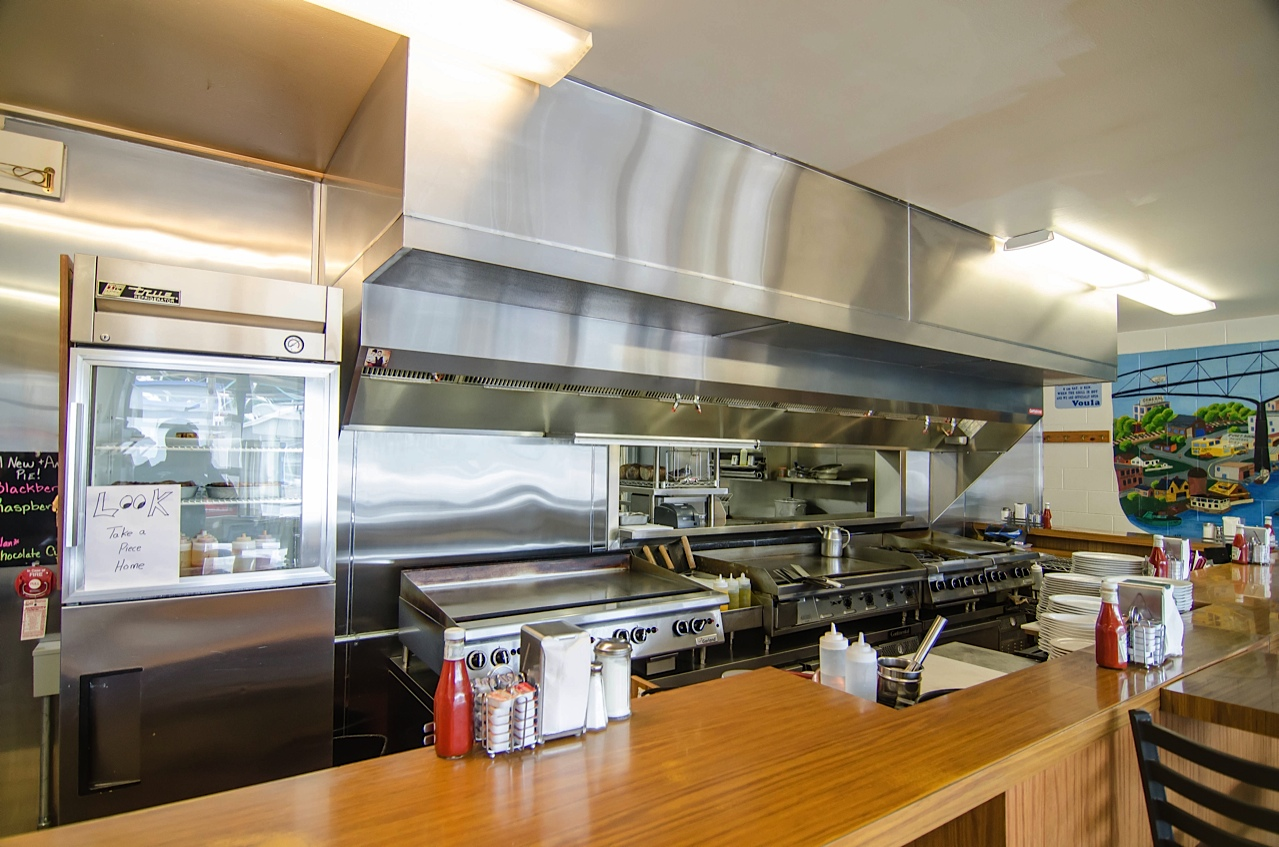 Voula's Offshore Cafe
658 NE Northlake Way Seattle, Wa 98105
Open 6 am - 2 pm
As a past feature on Guy Fieri's Diners, Drive-Ins, and Dives television show, Voula's Offshore Cafe is a greasy spoon restaurant perfect for a hearty meal. The classic diner look of the place, paired with the nautical-themed decor inside, makes this iconic spot easy to find.
Voula's Offshore Cafe offers plenty of egg dishes like the beloved cheese omelet, along with classic breakfast items that will stick to your ribs.
Try the blueberry milkshake for a sweet dessert option as well, and you'll be coming back for more at this best breakfast option.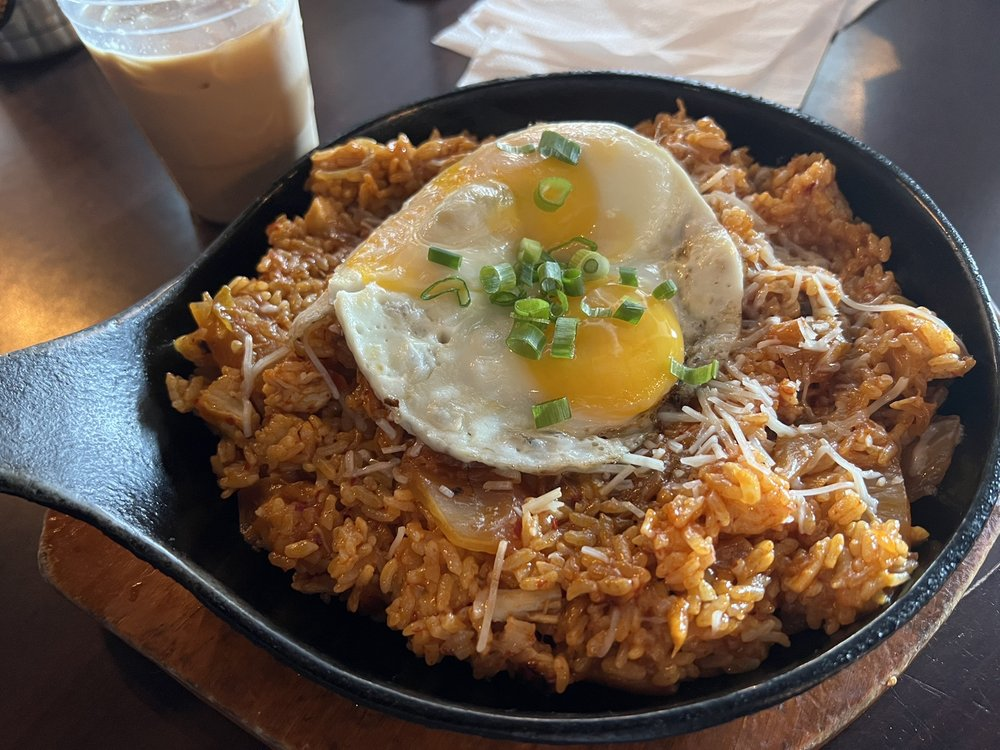 Cafe on the Ave
4201 University Way NE Seattle, WA 98105
Open Monday-Wednesday 6:30 am - 11:30 pm, Thursday & Friday 6:30 am - 1:30 pm, Saturday 7 am-1:30 pm, Sundays 7 am- Midnight
We are always fans of a place that loves breakfast so much that they serve it all day long. Cafe on the Ave is another best breakfast spot for UW students who want an excellent breakfast in the University District. There is anything you could think of on the menu, making this a great spot when you are craving breakfast, burgers, or even Korean and Italian dishes.
Be aware that the portions are enormous so that you can share them with your group of friends from UW as well.
No matter where you live in the University District, either on-campus or off-campus UW housing, there is a tasty spot to check out. Try any or all of these best brunch restaurants near the university district this week.