Picture this, it's Thanksgiving day and you've just stuffed yourself full of turkey, mashed potatoes, green bean casserole, and pie. You and your roommates are sprawled on the couch fighting off the effects of a food coma. Rather than starting those assignments you've been avoiding like you've been meaning to, you begin to click through movies in search of the perfect film to finish the day.
Do you ruin the Thanksgiving theme and opt for a Christmas movie? Or worse, you could go with an old romantic comedy you've seen a thousand times. Instead of settling for a mediocre movie that will leave you unfilled, check out these top five Thanksgiving movies to watch with your roommates.
Movie Option 1: A Charlie Brown Thanksgiving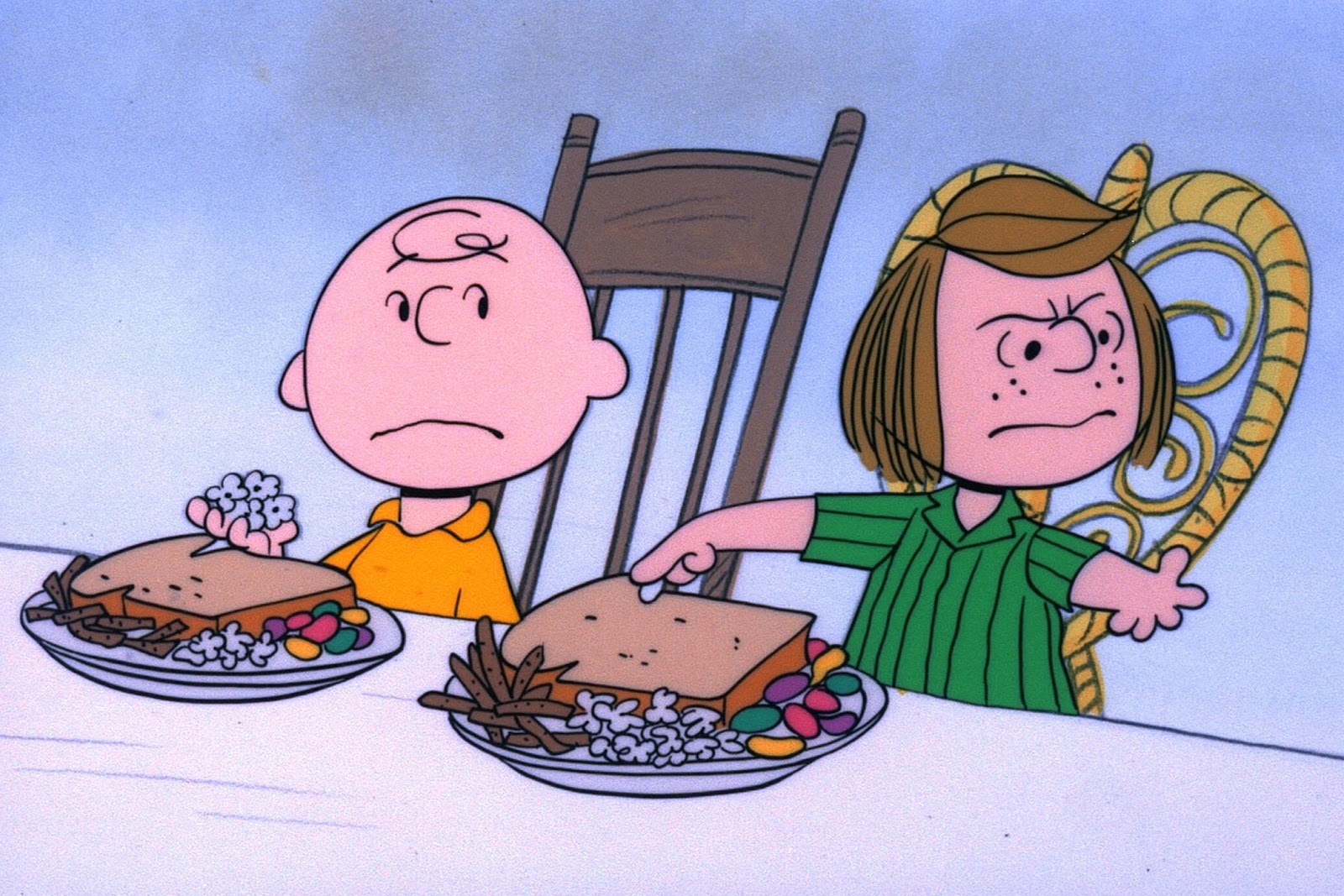 For example, while it may be old, A Charlie Brown Thanksgiving is the perfect way to get into the festive spirit. With a rating of five out of five stars due to nostalgia and the ease with which it can be watched, this cute cartoon featuring Charlie Brown provides an overview of the history of Thanksgiving and teaches the importance of being thankful.
Lasting only twenty-five minutes, it can be used to quickly set the mood for the entire day or to reinforce those feel-good effects of holiday gatherings. Even better, everyone can reminisce on times they remember watching Charlie Brown as a child.
Move Option 2: What's Cooking?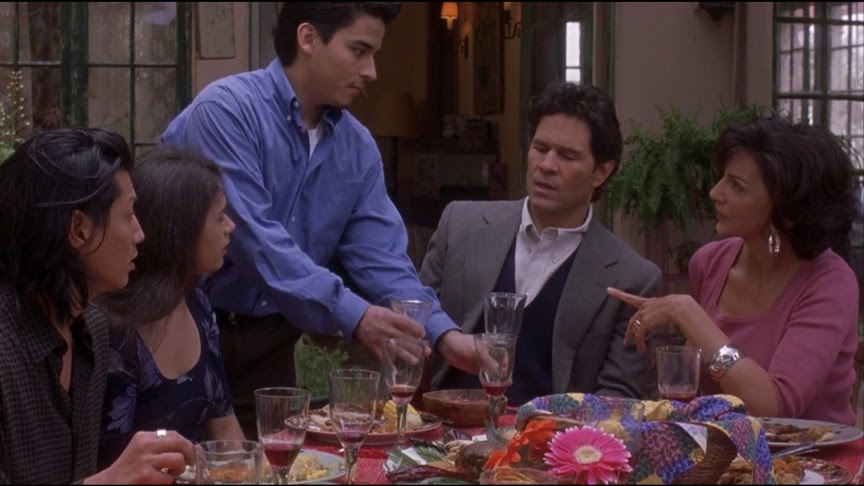 Next up is What's Cooking? Made in 2000, this film received seven out of ten stars. While it is admittedly not the best movie ever created, it is definitely worth the watch. The plot features four different families that are of African American, Jewish, Latino, and Vietnamese ethnicities in order to showcase the way different cultures celebrate the all-inclusive holiday.
The movie has all the traditional elements you want out of a holiday film including generational conflicts, cultural misunderstandings, parental separation, and more in a heart-warming story. It's sure to spark discussion amongst your roommates and may lead to a better understanding and appreciation for one another's backgrounds.
Movie Option 3: Home for the Holidays
If you're looking for a very traditional holiday movie, Home for the Holidays is the pick for you. The story centers around single mother Claudia Larson who is dealing with the heartbreak of a teenager refusing to return home for the holiday. As a result, she travels home to her parents.
There, Claudia is forced to face the fighting taking place between her parents, a brother-in-law she can't stand, and more. However, she soon encounters a man named Leo Fish, and you can guess where the story goes from there. Due to the wholesomeness of the classic storyline and relatability of dreading going home for the holidays, this film goes down as a must see for Thanksgiving.
Movie Option 4: Sweet November
Following the trend of wholesomeness, Sweet November makes the perfect classic chick-flick all your roommates will love. Starring Keanu Reeves and Charlize Theron, this film features characters who meet in a DMV and find themselves entangled in an interesting arrangement.
They agree to spend the entire month of November together with no strings attached. A cute love story, this film effortlessly blends themes of the holidays, romance, and courtship in an endearing film. Rated, eight out of ten stars, it's a fun way to unwind from the day's festivities.
Movie Option 5: Free Birds
Last but not least, Free Birds is a humorous cartoon that can be enjoyed by all ages. Rated eight out of ten stars for its sheer humour and light-heartedness, your roommates can all get a laugh out of watching turkeys voiced by Owen Wilson and Woody Harrelson try to save their species from their unfortunate fates during the Thanksgiving season.
Featuring time travel and a bit of a history lesson, Free Birds is the best option for those seeking to mindlessly watch. Turn this movie on when you're ready to multi-task and actually start looking for those apartments for rent.
Summary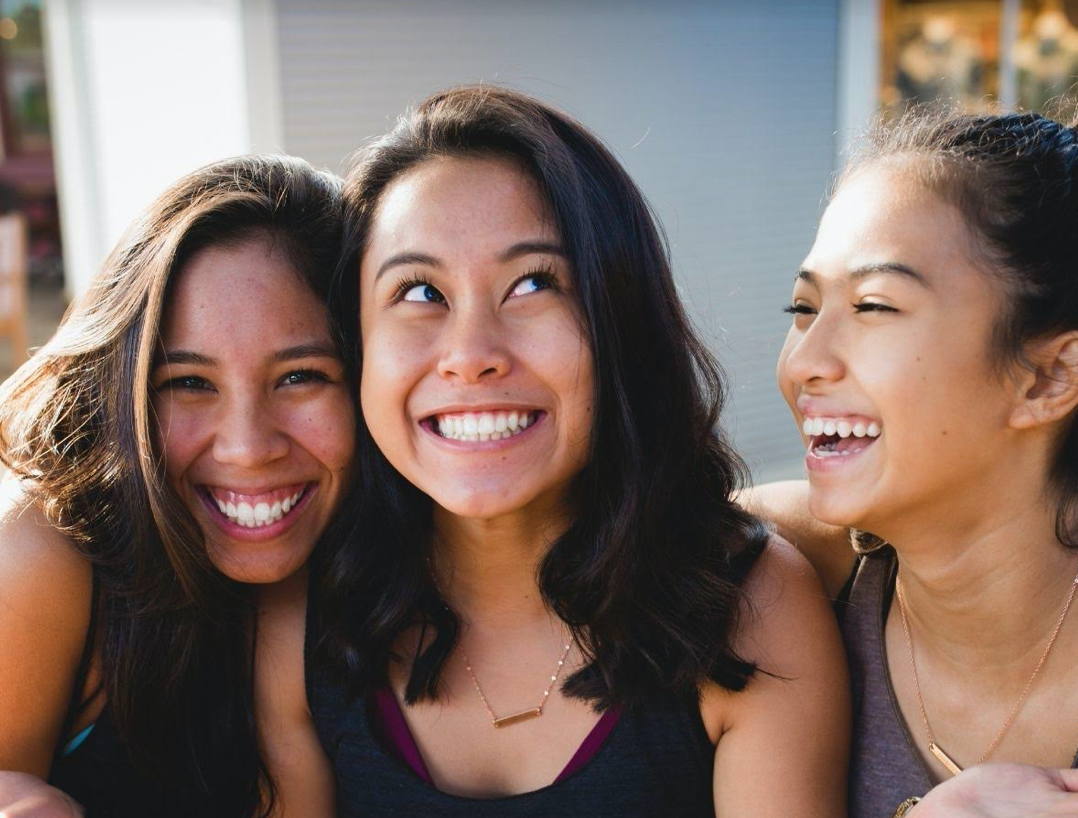 Choosing a movie to watch with your roommates is the perfect way to end Thanksgiving on a festive note, especially for those not returning home for the holiday. If you need some new Thanksgiving dinner recipes, you can read here. For reasons such as this, Tripalink is an incredible resource for students and young professionals to find the perfect homes with great people.
Offering separate rooms and bathrooms, nice amenities, and designs that make hosting Friendsgiving feasts easy, Tripalink provides the best balance of friendship and privacy. It is the best way to meet people, establish lasting friendships, and save money!
You can find Tripalink near most top tier universities including USC, UCLA, UPenn, UW, and more. Tripalink is a good option for not only students but recent graduates working in LA, Seattle, Tucson, Philadelphia, Pittsburgh, and Irvine.
What are you waiting for? Visit Tripalink today to find your perfect space and new best friends. Don't forget to pack your TV for all your future movie nights!