Seattle is one of the promising cities in the state of Washington that has a lot to offer in terms of career opportunities, living, lively culture, education, and much more. The recent pandemic has significantly changed the landscape of rental living in Seattle and nationwide. The prices of property, including apartments for rent, have considerably declined, but it doesn't mean that they have become too cheap.
As Seattle is a booming metropolis, more and more young people flock to this place with a dream of landing a job or settling here. According to the American City Business Journal, nearly 1100 people move to this place every week.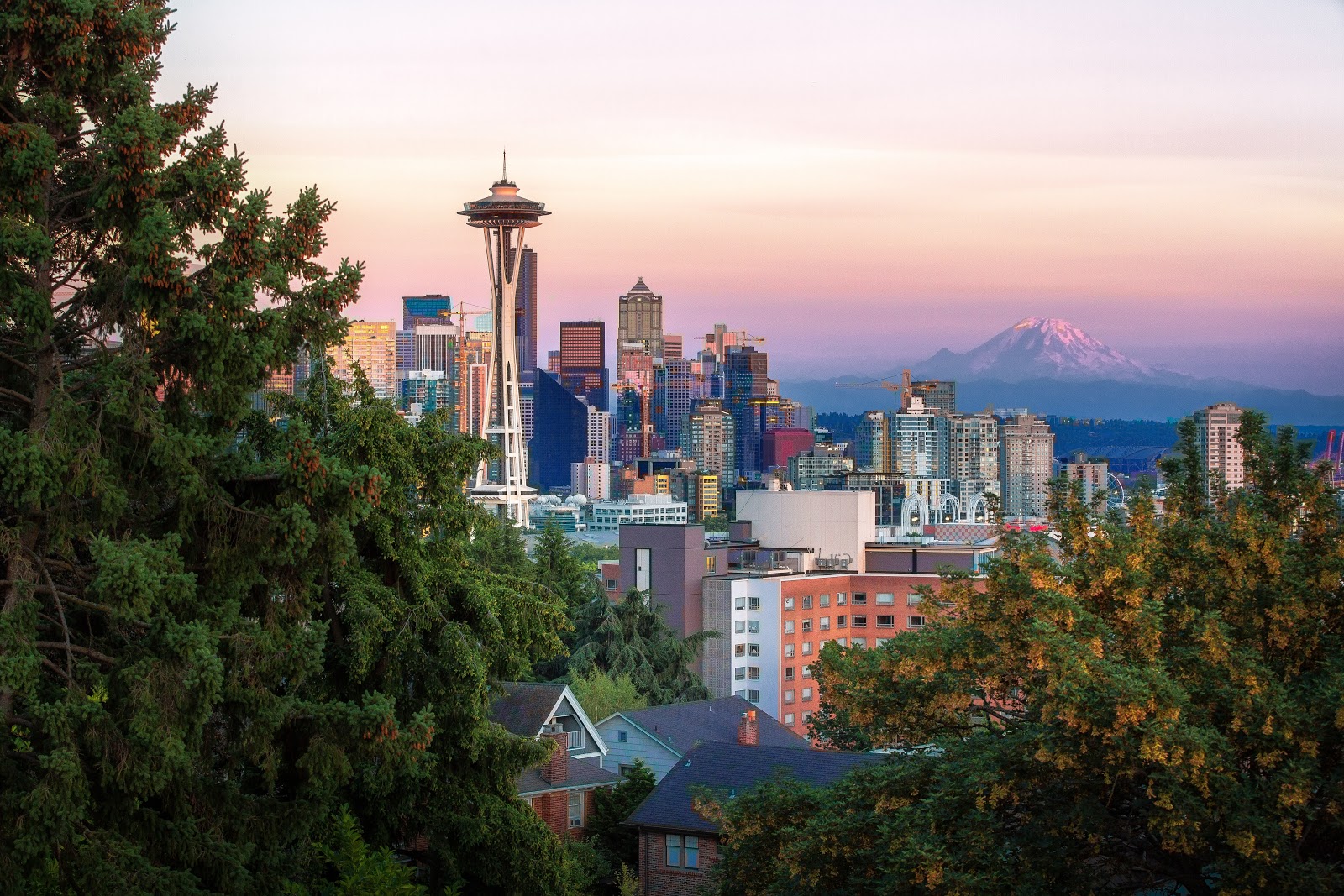 This makes apartment hunting more challenging and expensive. The average rent in Seattle for a single-bedroom apartment is almost $2034/month. That's the reason that Seattle, WA, is rated among the topmost expensive rental markets in the USA.
But let not these facts frighten you from apartment hunting in Seattle, WA. If you want to make this modern metropolis your home and start your bright career, there are ways to find places for rent within your budget.
Before we move ahead, let's answer few commonly asked questions that you might have in mind as you start your search for property in Seattle, WA.
What salary do you need to live in Seattle?
The cost of living in Seattle, WA, is 49% higher as compared to the national average. However, it can vary depending on your career, the real estate market of a particular neighborhood, and other factors. To live comfortably in Seattle, WA, you need to have an annual income of about $72, 092 which includes necessities, discretionary spending, and savings. However, this average may vary depending on the area you choose to settle.
How much does it cost to live in an apartment in Seattle?
Finding housing in Seattle is comparatively easier and affordable as compared to buying property. According to the March 2019 report of Apartment List, the average rent of an apartment having a single bedroom in Seattle, WA, is $1332, while for a double bedroom apartment is $1659. These rates are higher than the prices of rental apartments nationwide. So you need to consider your monthly income before you decide to get an apartment on rent in Seattle.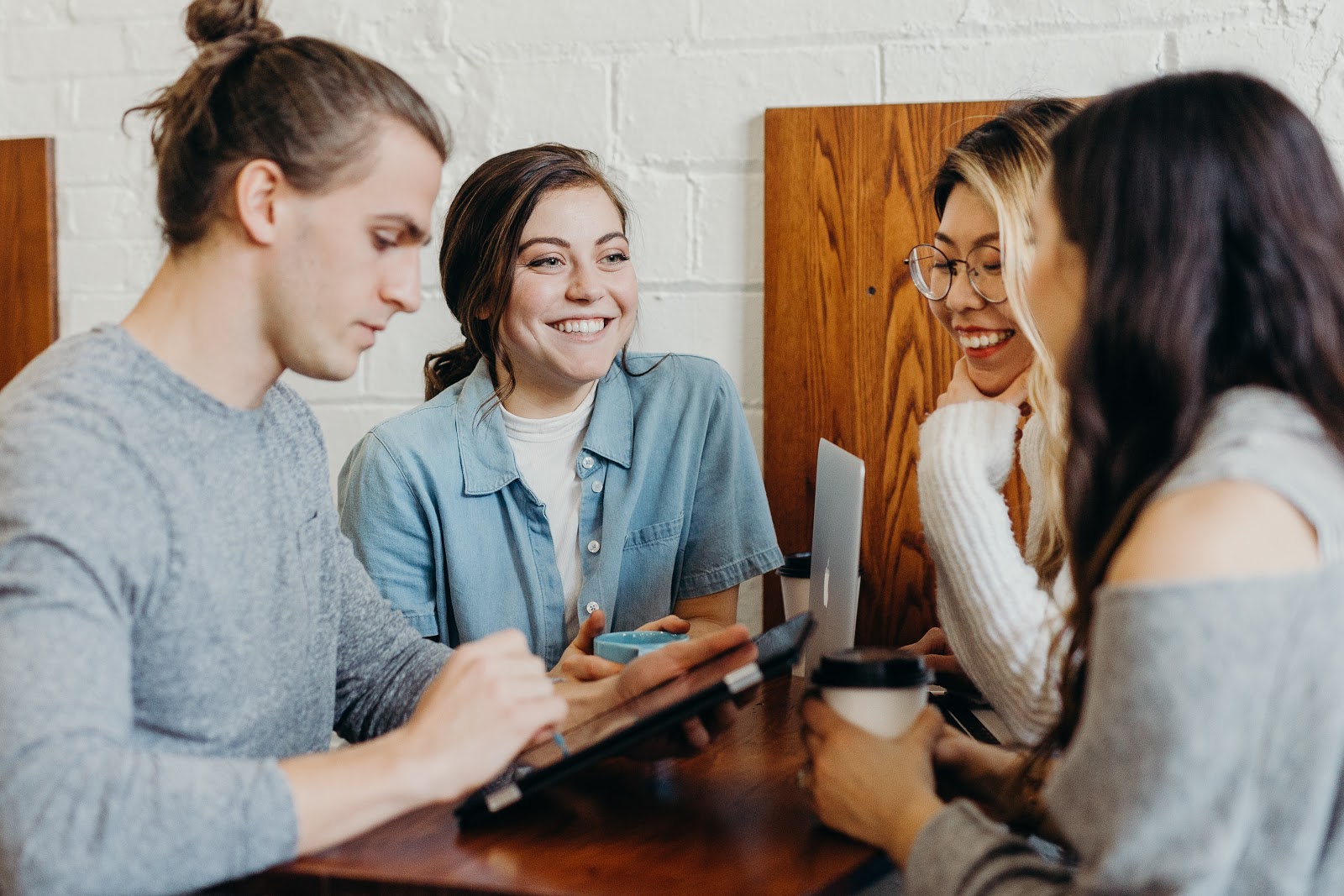 Is it expensive to rent in Seattle WA?
According to the data of the Cost of Living Index, Seattle is ranked as the sixth most expensive metropolis in the country. The average cost of residing in Seattle is 52% higher than the nation's average. The rent has decreased 2% following the pandemic, but it's still significantly more than the other cities.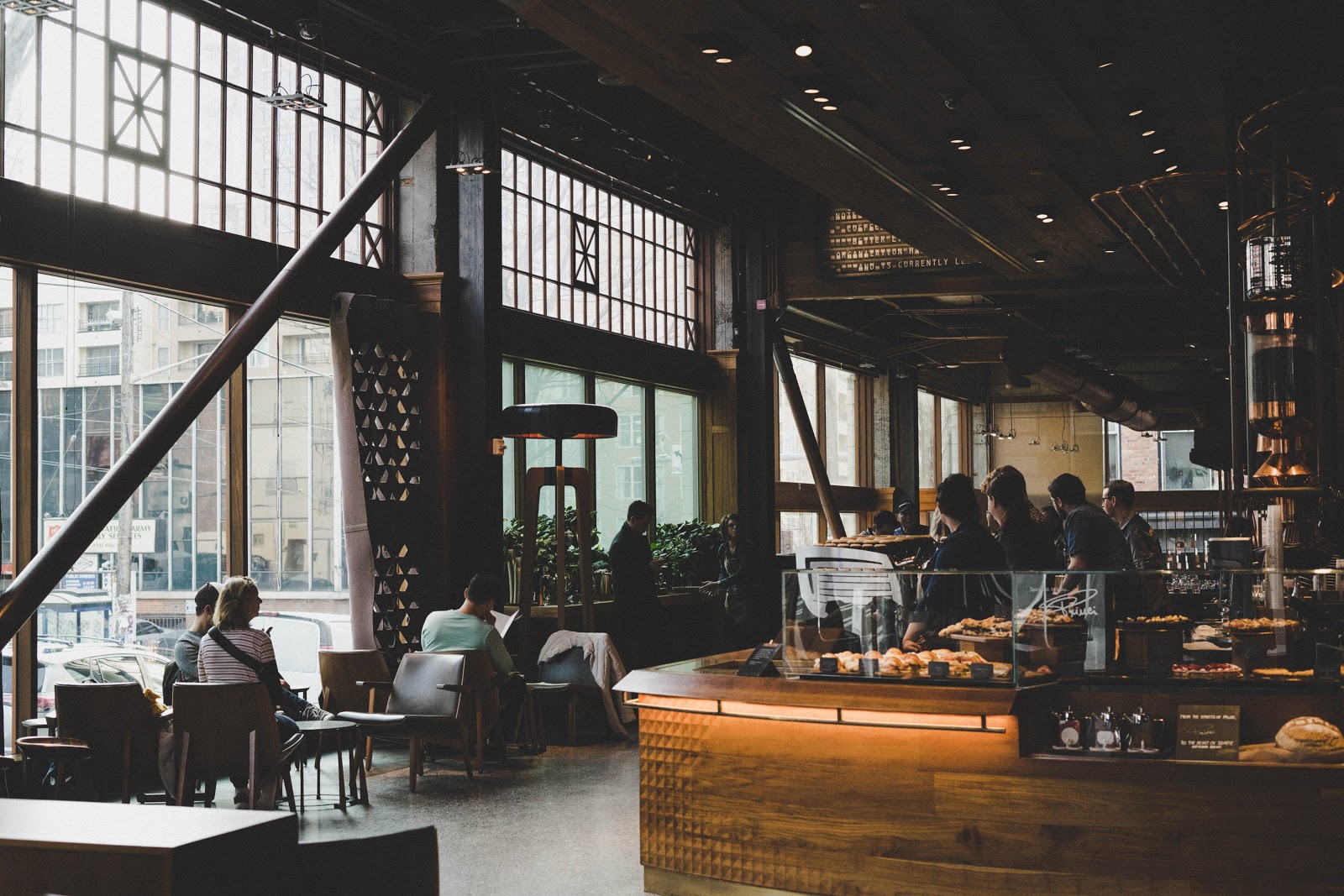 Here is a comprehensive guide that can help you find great housing in Seattle at the perfect location in your desired neighborhood quickly, safely, and efficiently.
Start Your Search By Exploring Seattle Neighborhoods
Seattle is often called a 'city of neighborhoods,' which has something to offer to everyone. Whether you want to live in a serene and peaceful neighborhood with good educational institutes or wish to reside in a happening neighborhood featuring lively nightlife, you can get what you need in Seattle. Some popular neighborhoods that you can explore if you make Seattle your home include:
Beacon Hill is particularly popular among families and young professionals due to its safety and easy access to urban amenities.




Ballard is known for safety, decent schools, and hipster vibes.




Downtown is a lively neighborhood featuring music venues, coffee shops, bars, restaurants, and family-focused amenities.




Capitol Hill if you like to live in a populated and dense place and enjoy the nightlife. It is perfect for young professional people.




Queen Anne features high-end apartments and historic homes while providing quick access to everything from restaurants to the best attractions, bars and lovely outdoors.




North Seattle has a wide range of neighborhoods that can fit your needs. It's an area particularly popular among newcomers that offers good space, a laid-back atmosphere, and convenience.
When choosing the neighborhood in Seattle, don't forget to consider your commute duration, office location, and amenities that you need. Depending on your preferences, you may find it easy to settle in some neighborhoods than others. Pick few neighborhoods that you feel fit to your requirement and then decide.

Research About the Type of Property
Once you have decided about the neighborhood, the next step is to search for the type of property you need that also fits your budget. According to Tim Thomas, a postdoctoral researcher at the University of Washington, who so research about housing inequality and neighborhood change recommends that you shouldn't spend more than 30% of your total income on rent. It means you should first evaluate your income then look for the apartments in Seattle.
In addition to the 30% rent amount, you also have to factor in the hidden costs that are associated with renting, such as security deposit, moving costs, fees for apartment application, and move-in fees.

Where to Look for the best way to find Apartments in Seattle?
You can find plenty of places for rent in Seattle; however, you need to narrow your search and set your priority. There are several ways you can look for a rental property in Seattle, WA. Start your search by checking the online rental listings proactively, or you can also check out the local newspaper having these listings.
In the case of online search, you can set the Google Alert, which sends you a notification in your inbox whenever a listing is published online that meets your precise requirements.
You can set this alert on various listing sites like Zillow, Rentals.com, Apartments.com, Tripalink.com, and many others.
These sites offer massive listings which you can refine according to your priorities and preferences. Another great way to search for apartments or rental property is by joining local Facebook groups, which can also provide you insights into the neighborhood you want to move in.
What is the best apartment search site?
When you're hunting for an apartment in Seattle using online channels, you need to consider credible sources where you can find well-researched listings. Tripalink.com is one of the best apartment search sites in Seattle that offers a wide range of thoroughly researched and selected one, two, and three-bedroom apartments in various neighborhoods of Seattle, WA.
We feature a massive number of properties for rent with real photos and videos at various locations to suit your lifestyle and budget.
You can also explore fully furnished co-living spaces to enjoy modern living in a thriving community at affordable rates.
Consider Choosing Co-Living Apartments
If you decide you live alone in Seattle, WA, co-living housing can be a great choice. It is a safe and cost effective way to enjoy a family friendly atmosphere and adjust to the new place quickly. You can avail the co-living services of various companies that can help you find a productive, safe and friendly environment with all amenities.
"Tripalink provides an excellent service for those in search of a home in Seattle. Our rentals are ideal for young adults and students due to their close proximity to the University. This not only keeps your costs for living in Seattle down, but also gives you a high level of convenience."
We strive to create a high-quality living experience.ty of Washington. Moreover, you get regular cleaning services within your rent price, so your apartment stays clean and fresh all the time.

Pay Physical Visit to the Property You Decide Take on Rent
Although you get a detailed virtual view of the apartment or property to decide to take on rent on the listing website, it is highly recommended that you physically visit the rental property. Sometimes things are not the same as the landlords make them appear in photos or videos. Therefore, you should pay a physical visit to the places you select to evaluate the actual condition and then make a decision.
When you Find a Suitable Place, Don't Delay Your Application Submission
Finally, when you select the neighborhood and apartments in Seattle, WA, don't delay application submission. The process is straightforward. You may need to provide your personal and employment information along with references from your previous community members and landlord.
Your prospective landlord may also perform your background and credit score check to ensure that you're in good standing with the authorities. The depiction of rental properties in photos or videos provided by landlords may not always reflect reality.
You can even reach the authorities by calling on the Renting in Seattle helpline if you think that the landlord hasn't treated your application fairly.
Go through the Rental Agreement and Receive a Checklist for Move-In
Once you finalize the deal with the landlord for the apartment, go through the agreement. Read each clause carefully so that you completely understand the rental terms and conditions.
Ensure that you receive a renting checklist from your landlord. This checklist should provide complete details of your rental unit condition. This is particularly important when you are moving in.
Your landlord is not authorized to demand a security deposit from you if you don't have this list.
"By following these tips, you can conveniently and quickly find a rental apartment in Seattle."
"This will make your living comfortable, safe and affordable."

Finding housing in Seattle WA during Quarantine
Many people have felt lonely and isolated during quarantine, especially if they lived alone. Co-living is a great way to safely move in with new roommates. Co-living companies offer roommate matching services, safe and productive living environments, and weekly cleaning services. Co-living is the safest and most efficient way to keep your living costs down.
Tripalink is a great option for anyone looking for a new place to live in Seattle. All of Tripalink's propeties are high quality units with a beautiful, modern design. Their Seattle rentals are conveniently located near the University of Washington so they're perfect for students and young professionals.
Also, here are 10 helpful tips to make finding housing during quarantine as seamless and safe as possible.
Take a walk around your favorite Seattle Washington neighborhoods
The honest truth is that many Seattle neighborhoods have changed due to the pandemic. Many local businesses and restaurants have closed, which can have a big impact on a neighborhood as a whole. It's a good idea to walk around your favorite neighborhoods when looking for housing during quarantine.
This way you'll notice any changes and get a real feel for where you'd most like to live. Getting a feel for certain neighborhoods can be key to finding a place you feel the most comfortable.
Do research on local restaurants and small businesses
That brings us to our second tip: Research local restaurants and small businesses. Hop on the computer and use Google Maps to discover cool businesses in your prospective area. Make a list of places you'd like to live near and see if your prospective rental properties are close by.
There are so many hidden gems and unique places in Seattle to visit. We all know that having good coffee or a great restaurant nearby can have a big impact on your quality of living.
Ask your leasing agent for a virtual tour or video tour
Finding housing during quarantine in Seattle can be pretty difficult without being able to tour the place. Since social distancing requirements may halt apartment showings, many leasing agents are offering virtual and video tours instead. I'm sure we can all agree that seeing your potential new home virtually is a lot better than not seeing it at all.
Drive to your potential rentals and take photos
Another way to view rentals from a safe distance is to drive or take an Uber to potential buildings you'd like to live in and snap some shots of them. You can get a better feel for whether or not you'd be happy living in a place by seeing the building in person. This is also a great way to keep your search organized. You can make a folder on your phone to store all the photos of the apartments you're considering in Seattle.
Write down your priorities for apartment hunting
Since looking for housing during quarantine can be more stressful than usual, it's helpful to make a list of priorities so you know exactly what you're looking for. This can range from proximity to your college campus or office to having an in-unit washer and dryer. Keep these priorities in mind as you search online.
Use rental websites like Zillow, Apartments.com, Rentals.com and Facebook
Rental websites like Zillow, Apartments.com and Rentals.com are wonderful tools to use when searching for housing during quarantine. These sites have a plethora of listings in Seattle, and you can narrow down your search according to your priorities list. Facebook is also a great tool to use when searching for rentals. There are several Facebook groups dedicated to housing in Seattle that could introduce you to apartments you haven't seen yet.
Join neighborhood Facebook groups
Speaking of Facebook, another great way to get to know an area before moving in is to join that neighborhood's Facebook group. There are a number of Facebook groups dedicated to different neighborhoods in Seattle, where neighbors discuss community issues, new businesses and social events. Take a look at a few of these groups to familiarize yourself with the happenings in the area you're most leaning toward. Facebook groups can also be a great place to look for roommates during quarantine.
Ask about current deals
If there's one benefit of looking for housing during quarantine it's the potential to find some good deals. Make sure to ask leasing agents and property managers about current deals on the market. You may be surprised at how low the prices could be!
Make sure you do your research about average rent prices in Seattle for a four bedroom, three bedroom, two bedroom, one bedroom, and studio apartment (depending on your needs). If you're well researched and know what's out there, you have an even better chance of getting a good deal.
Space out your viewings
To stay on the safe side, it's a good idea to space out your apartment viewings if you're able to visit in person. When you do schedule an in-person tour, aim for early morning so that you're the first person to walk through the space. You'll want to start your housing search earlier than usual to accommodate the extra time needed between each viewing